Pure Rock Newswire 04/01/02


By Sefany Jones, Contributing Editor
Monday, April 1, 2002 @ 10:46 AM


| | | |
| --- | --- | --- |
| | | A Summary Of News, Rumors And |
04/01/02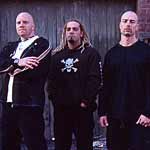 The Step Kings are out on the road with Sw1tched & Primer 55, supporting their album 3 The Hard Way, out in stores April 23rd.

03/26/02 Iowa City, IA Gabe's
03/27/02 Columbia, MO The Blue Note
03/28/02 St. Louis, MO/Sauget, IL Pop's Annex
03/29/02 Louisville, KY Tek World
03/30/02 Grand Rapids, MI The Intersection
03/31/02 Chicago, IL The Metro
04/05/02 Asbury, NJ Asbury Convention Hall

Samples from Dokken's upcoming album, Long Way Home, due out on April 23rd can be downloaded at Dokken.net. Exodus have tentatively lined up the following gigs: 05/04/02 San Francisco, CA The Pound (w/Dragonlord)
05/09/02 Hollywood, CA Key Club
05/10/02 San Diego, CA Brick By Brick
05/11/02 Las Vegas, NV Pinkies Revenge of the Triads, which involves programmer/remixer Charlie Clouser (NIN, Marilyn Manson), guitarist Troy Van Leeuwen (of A Perfect Circle) and producer Jason Slater (Snake River Conspiracy), are in the studio working on their debut album, which they hope to release this summer.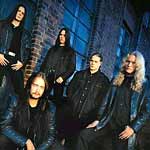 Sentenced have finished recording and mixing their new album, The Cold White Light in Finland, due for a May 13th release in Europe. The final track listing is: Konevitsan Kirkonkellot
Cross My Heart And Hope To Die
Brief Is The Light
Neverlasting
Aika Multaa Muistot [Everything Is Nothing]
Excuse Me While I Kill Myself
Blood & Tears
You Are The One
Guilt And Regret
The Luxury Of A Grave
No One There

In support of the album are the following live shows so far: 05/23/02 Helsinki, FIN Tavastia Club
05/24/02 Jyväskylä, FIN Lutakko
05/25/02 Tampere, FIN Pakkahuone
06/01/02 Kemi, FIN Sportshall
06/08/02 Turku, FIN Club Karen
06/22/02 Nummirock, FIN Nummijarvi
07/07/02 Oulu, FIN Oulun yot
07/20/02 Koria-Roll, FIN Kausala
08/22 – 08/24/02 Absgmünd, FIN Summer Breeze 03/29/02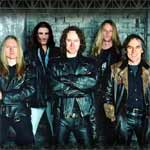 Krokus, featuring sole remaining original member Fernando Von Arb (guitar), have announced several live dates during June:

06/21/02 Anaheim, CA The Shack
06/22/02 Anaheim, CA The Shack
06/27/02 Sacramento, CA The Roadhouse
06/28/02 Tarzana, CA Paladino's

Pantera/Down's Phil Anselmo is not exactly a fan of the nu-metal scene, especially rap-metal. The outspoken frontman said in a statement released by his record company, Elektra, "Fuck music today. I don't listen to that. When I listen to music I listen to stuff from 20, 30 years ago. You're not going to catch me listening to any modern bands today in my genre, the genre that I helped create. When you fucking do Pantera riffs and rap over the top of it and jump up and down, you're not going to impress me with that. I'm sorry, but you're not going to." Anselmo then took a shot at Creed. "A band like Creed, to me, needs to be taken to fucking court and sued over their blatant, pathetic goddamn robbery of Pearl Jam."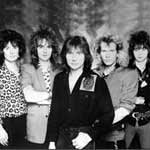 UFO, consisting of frontman Phil Mogg, bassist Pete Way, guitarist Michael Schenker and drummer Aynsley Dunbar, has reportedly completed work on the follow-up to 2000's Covenant, tentatively titled Sharks. Containing 10 tracks, the upcoming effort is being described by Mogg as "a very ballsy rock album with no ballads" and is tentatively due to be released during late spring/early summer.

The upcoming Guns N' Roses tribute album, due from Deadline Records on April 30th, will include the following track listing: 01. You're Crazy (feat. Stevie Rachelle)
02. It's So Easy (feat. Fred Coury)
03. Welcome To The Jungle (feat. Kevin DuBrow)
04. My Michelle (feat. Phil Lewis)
05. Sweet Child O Mine (feat. Jizzy Pearl)
06. Paradise City (feat. Kory Clarke)
07. Mr. Brownstone (feat. Joe Leste)
08. You Could Me Mine (feat. Mitch Malloy)
09. Used To Love Her (feat. John Corabi)
10. Don't Cry (feat. Spike)
11. Patience (feat. John Corabi)
12. Civil War (feat. Christina Kartsonakis)

Nickelback frontman Chad Kroeger, Saliva vocalist Josey Scott, Theory of a Dead Man guitarist Tyler Connolly and Pearl Jam drummer Matt Cameron will collaborate on "Hero," the second single on the Spiderman soundtrack, a source close to Nickelback said.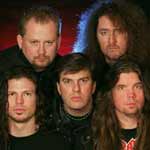 Jag Panzer's self-produced DVD, The Era of Kings and Conflict, will be for sale at their merchandise booth at all the Iced Earth/ In Flames/ Jag Panzer shows on the North American tour, and will include videos of "Take to the Sky," "The Silent," "Cold is the Blade," "King at a Price," and "Iron Eagle," and it contains a bootleg live video shot at the Z7 in Switzerland last year, interview footage with past members, and a visit to their old practice space (bassist John Tetley's mom's house). For those unable to attend any of the tour dates, the DVD will be for sale via the band's web site.

Hammerfall's long-awaited second DVD/VHS release, entitled The Templar Renegade Crusades (not The Second Crusade), will run two and a half hours, and will include highlights from the last three years on it: the presentation of the band's first-ever gold album award, live outtakes, backstage sequences and other surprises, culminating in a mixture of fun and heavy metal brought to you the Hammerfall way. A limited edition of the DVD/VHS release will include a four-track live audio CD.

Chevelle have chosen "The Red" as the first single from their upcoming Epic debut, Wonder What's Next, due out in August.

03/28/02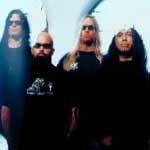 The organizers of Ozzfest have launched an online poll for people to vote on which act should replace the Cornell/Rage project on the main stage of this year's event. The choices are:

Slayer
Down
Foo Fighters
Sevendust
Static-X
Nickelback
Tenacious D
Soulfly

For more information, go to: Ozzfest.com.

Bassist Jeff Pilson (ex-Dokken will be partaking in an America Online (AOL) chat on Wednesday, April 3rd at 9:00 PM EST. AOL Keyword: Rock Chat. Jeff will be fielding questions and comments regarding his new band Underground Moon as well as his project with guitarist George Lynch (also ex-Dokken).

Kush,a group featuring members of Cypress Hill, Deftones, and former members of Fear Factory, have now changed their name to the Kush Project, as a result of legal issues surrounding their former moniker.

Godsmack will release their DVD, Smack This!, on April 9th. It will cover the band's career with a behind the scenes look from their upstart as a garage band in Boston to multi-platinum rock star status, and will include never before seen concert footage, additional live footage, back stage clips, and interviews.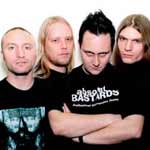 Dimension Zero (which includes In Flames guitarist Jester Strömblad) will release Silent Night Fever in the US on May 14th.

Bassist Iscariah has departed from Norway's Immortal, citing, "…I would not be able to give you a direct answer... because there is no definite reason why. I have basically followed my instincts and my gut feeling and came to the conclusion that I am leaving Immortal. This band has basically been my life for 3 years, and it feels like some strange divorce is being processed. The band is getting bigger and with that follows complete dedication to the force. If not, you are bound to fall on your ass. To prevent this event, I quit."

In the latest development of Marilyn Manson's criminal sexual conduct/ assault and battery lawsuit against him, prosecution was denied their request to have the judge removed from the case, as they felt his December comments were improper and felt he could not impartially determine the case. The judge has slated an April 25th pre-sentence hearing as to which Manson will appear at.

Foo Fighters' Dave Grohl and Rob Zombie are among the special guests that will appear on the new episodes of the comedy program The Andy Dick Show, which begins airing on April 6th on MTV.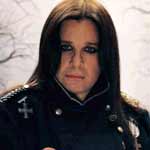 Blabbermouth.net reports (courtesy of the NY Post): Ozzy Osbourne has bitten the head off a bat, defecated in a woman's handbag and snorted a line of ants off the ground — but the rocker was utterly disgusted at the idea of meeting Russell Yates, the husband of convicted child-killer Andrea Yates. While shadowing Osbourne for an upcoming story in Blender magazine, writer Adrian Deevoy accompanied him to a Today show taping, where Deevoy met Yates in the green room. Yates yammered about what a big Osbourne fan he was, sang several Black Sabbath songs, and talked excitedly about getting a picture with the rocker. But when Osbourne and wife Sharon were told that Yates wanted a photo, they were repulsed. "I will burn his eyes out with a hot poker," Ozzy bellowed. "He is profiting directly from the demise of his own children. And that, to me, is wrong." After being warned that Yates was waiting for him in the green room, the Osbournes and Deevoy ducked out the door.

03/27/02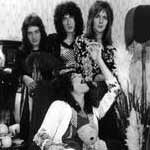 Queen's surviving members, guitarist Brian May and drummer Roger Taylor, will team up with actor Robert DeNiro for a futuristic new musical, produced by May and Taylor, called "We Will Rock You" on May 14th at the Dominion Theatre in London. The science fiction fantasy is about a world overtaken by globalization, where everyone listens to the same computerized music and all instruments are banned.

40 Below Summer will hit the road with Static-X and Adema starting April 28th. Exact dates and venues will be announced shortly.

Italy's Gods Of Metal festival June 8th – 9th, announces it's official line-up, including: Rammstein, Halford, Kreator, Soil, Manowar, Blind Guardian, Doro, Blaze and Metalium.

Pantera's "Dimebag" Darrell will make an in-store appearance at Mars Music in Arlington, TX on March 30th at 3:00 PM, promoting his new signature Seymour Duncan guitar pickup "Dimebucker."

Poison's new album, Hollyweird, is tentatively scheduled for a May 14th release.

Sevendust will perform their new single "Live Again" on Late Show With David Letterman on March 28th, and on Last Call With Carson Daly on April 3rd. They will also headline the fourth annual Cutty Whiskey Rock the Boat tour:

With Reveille and Breaking Point: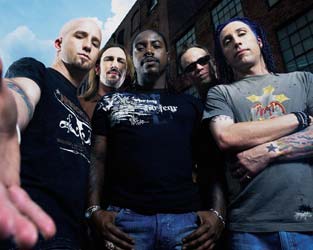 04/03/02 Plainview, NY Vanderbilt
04/04/02 Virginia Beach, VA Boathouse
04/07/02 Baltimore, MD Hammerjack's
04/08/02 Allentown, PA Crocodile Rock
04/09/02 Pittsburgh, PA Metropol
04/11/02 Wilmington, DE Big Kahuna
04/13/02 Providence, RI Lupo's Heartbreak Hotel
04/14/02 Poughkeepsie, NY The Chance
04/15/02 Rochester, NY Walter St. Music Hall
04/18/02 Atlanta, GA Tabernacle

And with Soil and Breaking Point:

04/19/02 Birmingham, AL Five Points Music Hall
04/20/02 Winston-Salem, NC Ziggy's
04/21/02 Louisville, KY Jillian's
04/24/02 Myrtle Beach, SC House of Blues
04/30/02 Columbus, OH Newport Music Hall
05/01/02 Lafayette, IN Riehle Brothers Pavilion
05/04/02 Quincy, IL Oakley Lindsay Center
05/05/02 Bloomington, IL Interstate Center
05/07/02 Lincoln, NE Royal Grove (w/ Soil only)
05/08/02 Denver, CO Fillmore Auditorium
05/11/02 Boise, ID Big Easy (w/ Soil only)
05/23/02 Kansas City, MO Uptown Theatre (w/ Soil only)

03/26/02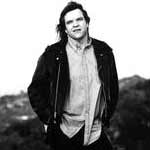 Legendary singer Meat Loaf made an impromptu appearance last night at Hollywood's Viper Room, where he jumped onstage with the comedic rock band Metal Shop, belting out Bon Jovi's "You Give Love A Bad Name," then dueling with vocalist "Michael Diamond" (Ralph Saenz) on a medley of songs including "Louie, Louie." He had in tow, his daughter, vocalist Pearl, Scott Ian of Anthrax, and our very own legend, Lonn Friend. Meat Loaf said it best himself, as he sang repeatedly, "I'm a bad motherfucker!"

Down has added 2 more dates to the front of the tour in May: Birmingham, AL on 4/28 and Atlanta, GA on 4/29. A NOLA show will eventually be added, but it looks like it will be at the end of the tour.

At JeffPilson.com, they are offering a contest to create the official name for the Pilson-Lynch Project. Check it out here for more details.

"Classic rock" Rock Fest 2002 is scheduled to take place July 18th – 21st in Cadott, WI. The following acts confirmed for the event include: Dio, Scorpions, Deep Purple, Firehouse, Ted Nugent, Journey, George Thorogood, Robert Plant, Toto, Poison, Cinderella, and Meat Loaf.

Ozzy Osbourne and the family will appear on the Tonight Show With Jay Leno on Friday, March 29th.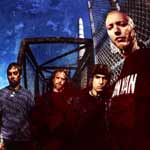 Roadrunner Records UK has posted the tentative release date for Machine Head's upcoming live CD, Machine Head: Live At Brixton, as September 16th. The tentative release date for Type O Negative's long-awaited and as-yet-untitled new studio album is October 28th. The tentative release date for the previously-unavailable, Ross Robinson-produced album from Fear Factory, Concrete, which was originally recorded back in 1991.

Rapper Jay-Z is expected to be joined by Korn bassist Fieldy, Limp Bizkit drummer John Otto and Static-X guitarist Wayne Static during his live performance at the ESPN Action Sports And Music Awards in Los Angeles, CA on April 13th.

03/25/02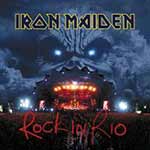 A reminder that Iron Maiden's Rock In Rio (Sanctuary) and Down's Down II (Elektra) will be released in the US tomorrow, as will The Scorpion King soundtrack (Universal) and Hatebreed's Perseverance. Phil Anselmo, Down vocalist, says to MTV of their upcoming album, "I'll say there's not one fucking lie on this record."

Angel Dust announces "Tour Of The Dragon Flame" dates with Rhapsody and At Vance:

04/01/02 Pratteln, CH Z7
04/02/02 Milano, IT Alcatraz
04/04/02 Madrid, SP Arena
04/05/02 Bergara, SP Jam
04/06/02 Barcelona, SP Razzmatazz 2
04/07/02 Lyon, FR Transbordeur
04/09/02 Oberhausen, GER Turbinenhalle
04/10/02 Tilburg, NL 013
04/11/02 Antwerpen, BEL Hof ter Lo
04/12/02 Offenbach, GER Hafenbahn
04/13/02 Hamburg, GER Markthalle
04/15/02 Osnabrück, GER Hyde Park
04/16/02 Köln, GER Live Music Hall
04/18/02 München, GER Georg-Elser-Halle
04/19/02 Strasbourg, FR La Laiterie
04/20/02 Paris, FR Montmartre
04/21/02 Paris, FR Montmartre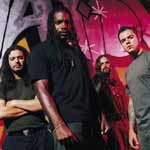 Sepultura drummer Igor Cavalera tells Blabbermouth.net that they have broken off all contract negations with Sanctuary Records, and will explore other options, since their departure with Roadrunner last year. They will continue writing material for their follow-up to Nation, and will tour Brazil extensively in April.

Sweden's Grave are back in the studios recording their fifth album, anticipating a June release.

Guitarist Chris Poland (ex-Megadeth) has a new jazz-rock trio project called OHM, and expect a late summer release of their material.

Onesidezero has split from Maverick Records. The band is currently planning a west coast tour to lead them into their stint on this year's Ozzfest.

From Zero has parted ways with bassist Rob/Likey. The band is currently in pre-production for their next release due out this fall through Arista Records. Auditions for the position will be held after completion of the album, sometime this summer. Interested parties should contact jett@fromzero.com.

Echobrain, featuring Dylan Donkin (vocals/guitar), Brian Sagrafena (drums), and ex-Metallica Jason Newsted (bass), announce their "Keep Me Alive" tour dates:

04/06/02 San Francisco, CA Slim's
04/12/02 Los Angeles, CA The Roxy
04/13/02 Tempe, AZ Bash On Ash
04/26/02 Salt Lake City, UT X-Scape
04/27/02 Denver, CO The Bluebird Theater
04/29/02 Minneapolis, MN The Quest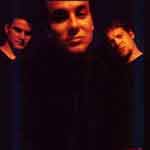 04/30/02 Madison, WI Barrymore Theatre
05/02/02 Milwaukee, WI The Rave
05/03/02 Urbana, IL Canopy Club
05/04/02 Chicago, IL Double Door
05/06/02 Grand Rapids, MI The Intersection
05/07/02 Indianapolis, IN Emerson Theatre
05/08/02 St. Louis, MO The Galaxy
05/10/02 Cleveland, OH The Odeon
05/11/02 Royal Oak, MI Royal Oak Theatre
05/13/02 New Haven, CT Toad's
05/14/02 Boston, MA Paradise
05/16/02 Washington, DC 9:30 Club
05/17/02 Philadelphia, PA Theatre of the Living Arts
05/18/02 Old Bridge, NJ Birch Hill
05/21/02 New York, NY Bowery Ballroom
05/22/02 Raleigh, NC Lincoln Theater
05/24/02 Jacksonville, FL TBA
05/25/02 Atlanta, GA Cotton Club
05/26/02 New Orleans, LA Howling Wolf
05/29/02 Houston, TX TBA
05/30/02 Dallas, TX Tree's
05/31/02 Austin, TX TBA

03/22/02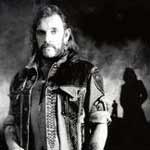 Motorhead announces additions within their tour itinerary:

04/07/02 Ventura, CA Ventura Theatre
04/08/02 Tucson, AZ Rialto Theatre
04/09/02 Albuquerque, NM Sunshine Theatre
04/11/02 Dallas, TX Canyon Club
04/12/02 Austin, TX The Metro
04/13/02 Corpus Christi,TX Party on the Patio
04/14/02 Houston, TX Engine Room
04/16/02 Sauget, IL Pop's
04/17/02 Louisville, KY Headliners
04/18/02 Baltimore, MD Recher Theatre
04/19/02 Washington, D.C. Nations
04/20/02 Old Bridge, NJ Birch Hill Hight Club
04/23/02 Hartford, CT Webster Theatre
04/25/02 Pougheepsie, NY The Chance
04/26/02 Boston, MA The Palladium
04/27/02 Toronto, ON The Docks
04/28/02 Montreal, QC The Medley
04/30/02 New York, NY WWF The World
05/02/02 Detroit, MI Royal Oak Theatre
05/03/02 Cleveland, OH Agora Theatre
05/06/02 Minneapolis, MN First Ave
05/07/02 Dekalb, IL Otto's
05/08/02 Chicago, IL House of Blues
05/09/02 Omaha, NE Ranch Bowl
05/10/02 Denver, CO Ogden Theatre
05/13/02 Vancouver, BC Commodore Ballroom
05/17/02 San Francisco, CA Club Townsend
05/18/02 Anaheim, CA House of Blues
05/19/02 San Diego, CA 4th & B
06/12/02 Oberhausen, Germany Turbinehalle
06/22/02 Bergum, NET Waldrock Festival
07/05 – 07/07/02 Leipzig, Germany With Full Force Festival

An MP3 sample of "Fuck Your Enemy" by Superjoint Ritual (with vocalist Phil Anselmo of Down and Pantera) has been posted online for download at StreetTeam.net. Their debut album is expected out through Sanctuary on May 21st.

Rage Against The Machine members, ex-Soundgarden vocalist Chris Cornell, and System Of A Down will be on hand at this year's Ozzfests, not only to perform on stage, but to educate concert goers about the world and it's political climate via political booths at the festivals. They will be giving information to the fans on world politics and other major issues, which they feel affect kids today.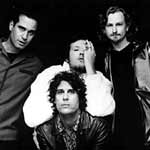 Stone Temple Pilots announce some tour dates:

04/12/02 Austin, TX Auditorium Shores Rock For the Roses Benefit
04/13/02 Miami, FL Bicetennial Park Beyond 2002
04/16/02 Norfolk, VA The Norva
04/18/02 Long Island, NY TBA
04/19/02 Atlantic City, NJ Trump Marina
04/20/02 Wallingford, CT TBA
04/21/02 Ithaca, NY Cornell University
04/23/02 New York, NY Hammerstein
04/24/02 Gainesville, FL TBA
04/26/02 Jacskonville, FL TBA
04/27/02 Charlotte, NC Uptown Charlotte Cityfest Live!
04/28/02 Zephyrhills, FL Zephyrhills Festival Park Livestock 12
04/30/02 Huntsville, AL Von Braun Center Arena
05/03/02 Birmingham, AL TBA
05/04/02 Atlanta, GA Midtown Atlanta Music Midtown Festival
05/05/02 Memphis, TN Tom Lee Park Beale Street Music Festival

Hatebreed's new album Perseverance will be released in a variety of flavors next week on March 26th. The first 15,000 copies of the album will feature an extra b-side entitled "Condemned Until Rebirth," and will only be available for purchase through Best Buy. Meanwhile, the aforementioned b-side will also be featured along with videos for the tracks, "I Will Be Heard" and "Proven," on a free DVD included with the first 7500 copies of the album sold at independent retail stores across the U.S.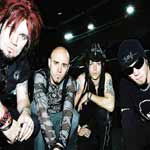 Union Underground will be releasing a live EP entitled Live: One Nation Underground, on June 11th through Portrait/Columbia. Currently, the band is currently working on their upcoming new album and will also have new tracks featured on both the WWF Forceable Entry album due out on March 26th through Smack Down!/Columbia, and the Spider-Man Soundtrack due out on April 30th release through Columbia Records.

Roadrunner's Chimaira will play some headlining dates to continue supporting their 2001 debut Pass Out Of Existence with 36 Crazyfists (supporting their April 2nd debut Bitterness the Star), with God Forbid and Diecast:

3/23/02 Cleveland, OH The Odeon
4/01/02 Chicago, IL House of Blues
4/04/02 Clinton, IA Pig Pen
4/05/02 St. Paul, MN The Lab
4/06/02 Edgerton, WI Club Raven
4/07/02 Rockford, IL O'Neils
4/08/02 Sauget, IL Pop's Annex
4/11/02 Denver, CO Bluebird Theater
4/17/02 Los Angeles, CA Whiskey a Go-Go
4/18/02 Corona, CA Showcase Theatre
4/21/02 San Diego, CA The Scene

Dokken's "Long Way Home" Tour 2002:

05/16/02 Liverpool, England Cavern Club
05/17/02 Bradford, England Rio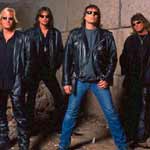 05/18/02 Dudley, England J.B.'s
05/19/02 London, England Underworld
05/22/02 Helsingborg, Sweden Tivoli
05/23/02 Olso, Norway Rockin
05/24/02 Goteborg, Sweden Sticky Fingers
05/25/02 Vasteras, Sweden Club Rocker
05/26/02 Kloten, Switzerland Alpenrockhouse
05/28/02 Southburg View, Austria Rock House
05/29/02 Vienna, Austria Planet Music
05/31/02 Offenbach, Germany Offenbacher Stadthalle
06/01/02 KyburgBuchegg, Switzerland TNT Rock Club
06/02/02 Ludwigsburg, Germany Rockfabrik
06/04/02 Lyon, France TBA
06/05/02 Paris, Fance TBA
06/06/02 Bochum, Germany Matrix
06/07/02 Munich, Germany Garage
06/08/02 Vosselaar, Belgium

Gravity Kills and American Head Charge co-headlining tour dates in April/May:

04/10/02 Minneapolis, MN First Avenue
04/12/02 Omaha, NE Ranch Bowl
04/13/02 Madison, WI Club Raven
04/14/02 Dekalb, IL Otto's
04/16/02 Wichita, KS Little Rita's
04/17/02 Austin, TX Steamboat
04/18/02 San Antonio, TX Sunset Station
04/20/02 Dallas, TX Canyon Club

03/21/02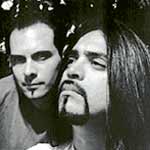 Engine, featuring Fates Warning vocalist Ray Alder, Bernie Versailles (ex-Agent Steel), Joey Vera (Armored Saint), and Pete Parada (Face To Face), will be participating in the MGD, Launch.com promotion, where new music-goers will be able to hear MP3s from new bands. The official start date will be April 1st and will run the entire month of April. You will be able to download a new Engine track, before anywhere else. Visit mgd.com for more details. Engine's Superholic comes out May 21st on Metal Blade. Promoter Greg Barratt's fourth annual stoner rock festival, Emissions From The Monolith IV, kicks off in Youngstown, OH at Nyabinghi (1229 Salt Springs Road) on May 24th-26th. Thirty-four stoner, doom, heavy rock, and psychedelic bands are promised, including headliners Orange Goblin, Spirit Caravan, Alabama Thunder Pussy, Bottom, and Electric Frankenstein. The shows are all indoor, 18-and-over, and tickets are $45 for the weekend, less for individual nights, with free admission for attendees from outside the U.S. and Canada. Zinny J. Zan's (ex-Shotgun Messiah) solo release City Boy Blues will be pushed back to the end of April due to Zinny being on the road with the TV crew for the Swedish TV series Wannabe, which has kept him from his photo shoot for the record. Everything else is completed and waiting a few minor details. Marilyn Manson has set The Golden Age of Grotesque as the title to his fifth studio album, which is currently being recorded at a Los Angeles studio under the guidance of Manson, Tim Skold (ex-Shotgun Messiah) and Ben Gross (i.e. Filter, Sevendust). Manson describes as his "most genius deluge of hardcore guitar-drum violence and reckless electronic-punk vaudeville mixed with '30s cabaret decadence and Arch-dandy dada. These snot-nose stomp-alongs will convince the finger-waving, faithless bangsters one thing for sure. We can only become what we really are when we no longer believe what others have convinced us to be. We won't follow religion, we are one. And the understanding of my art is only the sad product of journalism. Fuck art. I am art." Due to an emergency in bassist Jörgen Sandstrom's family, Entombed have cancelled their upcoming US tour with Hypocrisy (originally set to start on May 9th) and are hoping to reschedule the dates for June/July.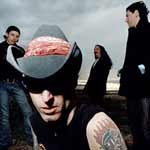 Spys4darwin bassist Mike Inez (Ex-Alice In Chains) will be touring with the Heart sisters Ann and Nancy Wilson this summer. Exact dates and venues will be announced shortly. Ex-Alice In Chains guitarist Jerry Cantrell has been confirmed for this year's Livestock festival, which is scheduled to take place in Zephyrhills (near Tampa), Florida between April 26th and 28th. The full list of artists currently set to appear are: Stone Temple Pilots
Jerry Cantrell
Kid Rock
Puddle Of Mudd
Sevendust
Adema
Soil
Earshot
Gravity Kills
Local H
Fu Manchu
Reveille
Course Of Nature
Chevelle
Lostprophets
The Apex Theory
Sinisstar

The Misfits, featuring Jerry Only (bass/vocals), Marky Ramone (drums) and Dez Cadena (guitars), are in the studio recording an album consisting of punk covers of classic '50s rock and roll hits. Among the tracks slated to appear on the CD are: "This Magic Moment" (Jay And The Americans), "Dream Lover" (Bobby Darin) and "Donna" (Richie Valens).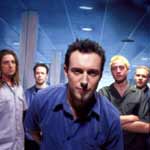 Pitchshifter will be issuing a numbered, limited-edition single of only 1,500 copies featuring "Eight Days" on the A-side and "Trancer" on the B-side. The single will be released on April 15th in the UK only. Pitchshifter's new CD, entitled PSI, will be released on April 29th in the UK and May 7th in the US through Sanctuary Records. Vocalist Sebastian Bach has postponed the headlining shows originally scheduled to take place at The Stone Pony in Asbury Park, New Jersey on Friday, March 29th and Saturday, March 30th, to Friday, May 10th and Saturday, May 11th. "Unforeseen circumstances" were being cited for the postponement. Tickets for the scheduled March 29th show will be honored on May 10th. Tickets for the scheduled March 30th show will be honored on May 11th. Refunds are also available at the point of purchase. Overkill will be recording a new live record and filming a new live DVD on Saturday, March 23rd at the Paramount Theatre in Asbury Park, New Jersey. They will reportedly be playing for over two hours and will be doing a lot of songs that have not been done in years. A late 2002 release is expected through Spitfire Records.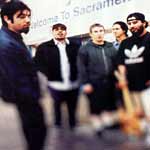 Deftones have set Lovers as the tentative title of their fourth full-length album, according to vocalist Chino Moreno. The singer went on to describe the effort as a "really hardcore album...it's pretty loud and heavy. I wouldn't go so far as to say it's angry, but it's not pretty by any means." They hope to be finished around the end of June for a September release through Maverick Records. The Damned have withdrawn from Rob Zombie's Demon Speeding Tour due to the poor reception given to the long-running punk outfit at the tour's first several stops. "Unfortunately, from the very first show it was apparent that The Damned's subtle blend of gothic punk was lost on the predominately metal crowds," guitarist Captain Sensible wrote on the band's official web site. 03/20/02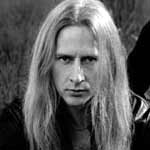 Guitarist Jerry Cantrell (ex-Alice In Chains?) refuses to acknowledge the demise of his former group and continues to leave the door open to a possible future reunion. "I never say die, man," Cantrell tells MTV. "It's not even anywhere near that. I've been working on my own thing for quite some time and I plan on continuing for many years. At the same time, who knows what will happen? We're all still around, so it's possible we could all do something someday, and I fully hope someday we will. It's just not gonna happen soon."

Bassist Joey Vera (Armored Saint, Fates Warning) will join Seven Witches, featuring Wade Black (ex-Crimson Glory) and Jack Frost (Savatage), on their upcoming tour with Annihilator, as well as their next CD.

Sevendust announces tour dates with Reveille and Breaking Point:

04/03/02 Plainview, NY The Vanderbilt
04/04/02 Norfolk, VA The Boathouse
04/05/02 Columbia, SC 3 Rivers Music Festival
04/07/02 Baltimore, MD Hammerjack's
04/08/02 Allentown, PA Crocodile Rock Cafe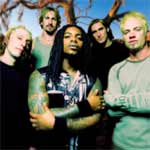 04/09/02 Pittsburgh, PA Metropol
04/11/02 Wilmington, DE Big Kahuna / Kahunaville
04/12/02 Hampton Beach, NH Hampton Beach Casino Ballroom
04/13/02 Providence, RI Lupo's Heartbreak Hotel
04/14/02 Poughkeepsie, NY The Chance
04/15/02 Rochester, NY Water Street Music Hall
04/18/02 Atlanta, GA Tabernacle
04/19/02 Birmingham, AL Five Points Music Hall
04/20/02 Winston-Salem, NC Ziggy's
04/21/02 Louisville, KY Jillian's
04/24/02 Myrtle Beach, SC House Of Blues
04/26/02 Miami, FL Bicentennial Park
04/27/02 Zephyr Hills, FL Festival Park
04/28/02 Orlando, FL Lee Vista Center
05/24/02 Somerset, WI Float Rite Park Amphitheatre
07/27/02 Latrobe, PA Rolling Rock Town Fair

L.A.-based band Superfix featuring vocalist Martina Axen (ex- Drain STH drummer) and bassist Anna Kjellberg, are collaborating with Skid Row guitarist Dave "Snake" Sabo on the group's latest demos, which are currently being tracked with Sabo at the production helm.

Down announces two CD listening party changes:

New Venue for The WCCC Down listening party:
3/21/02 10:00PM to 12:00AM
The Roo Bar
482 Farmington Avenue
Hartford, CT
T: 860-232-2260

KTUX Down listening party Date has changed:
New Date is Friday 3/22/02
Time: 9 to 11 p.m.
Venue: Taylor Town
8568 Barksdale Blvd.
Bossier City, LA 71112

Black Sabbath drummer Bill Ward will release a solo album titled Beyond Aston in the near future.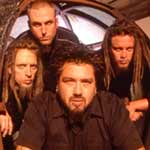 Skinlab will join Kittie, My Ruin, and Flaw for a North American tour set to begin on April 2, the day after the conclusion of their current tour with Soil and Headstrong. Skinlab's third album, reVoltingRoom hits stores on May 28th.

Immortal and Hypocrisy will embark on a full-scale tour of North America. Both bands will be supporting Swedish legends Entombed, who haven't toured this side of the Atlantic in more than five years. Scar Culture is slated to open. The tour kicks off May 9th and concludes May 31st, and will cover much of the U.S. and parts of Canada (dates coming soon).

Pop singer Robbie Williams recently became ordained so he could officiate a wedding between Cult bassist Billy Morrison and his fianceé, Jennifer Holliday.

03/19/02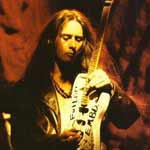 Guitarist Jerry Cantrell (ex-Alice In Chains) will support Nickelback on a North American tour in the spring. Cantrell's long-awaited sophomore solo effort, Degradation Trip, is due to be released through Roadrunner Records on June 25th.

Coal Chamber will hold a listening party for their upcoming CD, entitled Dark Days, this afternoon at 4:00 PM at Eides in Pittsburgh, PA. In other news, a limited-edition black jewel case CD version of Dark Days (including three bonus tracks) will be issued in Europe on May 6th.

According to Sammy Hagar's official site: Believe it or not, Sammy & David Lee Roth are talking about touring this summer. Sammy was blown away at how well they got along together. Sammy says: "If this happens, this would have to be the party of a lifetime!"

In other Sammy Hagar news, he and his Waboritas will play at the Las Vegas Hard Rock May 17th and May 18th. For the occasion, the Hard Rock Hotel and Casino will issue a limited edition (3,000) red $5.00 Sammy Hagar chips.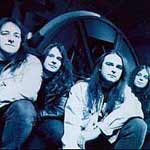 Blind Guardian announces tour dates:

04/12/02 Rijssen, Holland Lucky
04/13/02 Vosselaar, Belgium Biebob
04/25/02 Pratteln, Switzerland Z7 (w/ Freedom Call)
04/26/02 Saarburg, Germany Stadthalle (w/ Freedom Call)
04/27/02 Hildesheim, Germany Halle 39 (w/ Freedom Call)
04/29/02 Langen, Germany Stadthalle (w/ Freedom Call)
04/30/02 Düsseldorf, Germany Phillipshalle (w/ Freedom Call)
05/01/02 Hamburg, Germany Docks (w/ Freedom Call)
05/03/02 Lichtenfels, Germany Stadthalle (w/ Freedom Call)
05/04/02 Berlin, Germany Columbiahalle (w/ Freedom Call)
05/05/02 München, Germany Babylon (w/ Freedom Call)
05/07/02 Stuttgart, Germany Congresszentrum B (w/ Freedom Call)
05/08/02 Bremen, Germany Aladin (w/ Freedom Call)
05/17/02 Saloniki, Greece Ydrogeios
05/18/02 Athens, Greece Club Rodon
05/19/02 Athens, Greece Club Rodon
05/24/02 St. Petersburg, Russia Yubileyniy
05/25/02 Moscow, Russia Druzhba
05/29/02 Lyon, France Rail Theatre
05/31/02 Barcelona, Spain Razzmatazz
06/01/02 San Sebastian, Spain Anoeta
06/02/02 Avilés, Spain Quattro
06/04/02 Madrid, Spain Macumba
06/05/02 Granada, Spain La Industrial Copera
06/06/02 Valencia, Spain Republicca
06/09/02 Milan, Italy Gods of Metal Festival
06/10/02 Paris, France Elysee Montmartre
06/30/02 Istanbul, Turkey Host Open Air Festival
08/03/02 Wacken, Germany Wacken Open Air Festival
08/10/02 Sao Paulo, Brasil Via Funchal
08/11/02 Rio de Janeiro, Brasil Garden Hall
08/15/02 Porto Alegre, Brasil Bar Opiniao
08/31/02 Derby (Assembly Rooms), UK Bloodstock UK Metalfest
11/15/02 Atlanta, USA ProgPower Festival
11/16/02 Montreal, Canada MEDLEY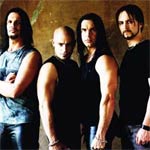 Disturbed are now recording in Chicago on their second album, Believe, which is scheduled for a September release. In May, they will release their first live, studio, and behind-the-scenes DVD, M.O.L.

Tool will release the six-minute-long "Parabola" as their next radio single from Lateralus.

Initial Korn North American tour dates:

06/20/02 Wilkes-Barre, PA TBA N/A
06/21/02 Hartford, CT TBA N/A
06/23/02 New York, NY Madison Square Garden N/A
06/26/02 Toronto, ON CA TBA N/A
06/27/02 Montreal, QC CA TBA N/A
06/29/02 Pittsburgh, PA TBA N/A
06/30/02 Cleveland, OH TBA N/A
07/02/02 Grand Rapids, MI TBA N/A
07/03/02 Detroit, MI TBA N/A
07/05/02 Chicago, IL TBA N/A
07/08/02 Peoria, IL TBA N/A
07/09/02 Lexington, KY TBA N/A
07/11/02 Indianapolis, IN TBA N/A
07/12/02 Columbus, OH TBA N/A
07/13/02 Dayton, OH TBA

Blaze, featuring vocalist Blaze Bayley (ex-Iron Maiden/Wolfsbane), have officially confirmed the following South American tour dates:

04/03/02 Porto Alegre, BRA Bar Opiniao
04/04/02 Blumenau, BRA Associacao Artex
04/05/02 Curitiba, BRA Moinho Sao Roque
04/06/02 Brasilia, BRA TBA
04/07/02 Sao Paulo, BRA Directv music hall
04/11/02 Rio De Janeiro, BRA TBA
04/12/02 Fortaleza, BRA Metropole Shows
04/13/02 Recife, BRA Dokas
04/14/02 Salvador, BRA Alegria Alegria
04/20/02 Caracas, VEN TBA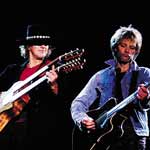 Jon Bon Jovi and Richie Sambora are scheduled to play Nashville's Ryman Auditorium April 14th as part of "Willie and Friends," a tribute to country rock legend Willie Nelson.

The Hellacopters hit the road:

03/29/02 San Diego, CA Canes
03/30/02 Los Angeles CA Troubadour
04/01/02 San Francisco, CA Slims
04/03/02 Portland, OR Satyricon
04/04/02 Seattle, WA Graceland
04/06/02 Boise, ID Neurolux
04/08/02 Denver, CO Ogden Theatre
04/10/02 Minneapolis, MN The 400 Bar
04/11/02 Milwaukee, WI Rave Bar
04/13/02 Columbus, OH Newport
04/14/02 Cleveland, OH Agora Ballroom
04/15/02 Chicago, IL Cabaret Metro
04/16/02 Champaign, IL Highdive
04/17/02 Detroit, MI Shelter
04/19/02 Boston, MA Axis
04/20/02 Hoboken, NJ Maxwells
04/21/02 Philadelphia, PA Khyber
04/22/02 New York, NY Village Underground

Strapping Young Lads make up postponed dates from February:

05/15/02 Seattle, WA Graceland
05/16/02 Portland, OR Satyricon
05/17/02 Sacramento, CA Roadhouse
05/18/02 San Diego, CA Brick By Brick
05/19/02 Santa Ana, CA Galaxy Theater
05/21/02 West Hollywood, CA The Whiskey
05/22/02 San Francisco, CA The Pound

03/18/02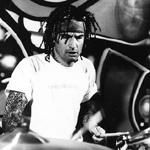 Ex-Motley Crue drummer Tommy Lee will be joined by guitarist J3 and drummer Will Hunt (Skrape, ex-Stuck Mojo) on his solo project formerly known as Methods Of Mayhem. His sophomore CD, Never A Dull Moment, is due for release on MCA Records May 21st.

A reminder that the following Sanctuary albums will be out in stores tomorrow: Megadeth, Rude Awakening; Ministry, Sphinctour; and Gravity Kills, Superstarved.

Henry Rollins is in the studios, mixing a live album recorded at Chicago's Metro on March 1st and 2nd. Rollins has also been hard at work on a lyric book for the last decade, which will include photos documenting his career, of which most pictures have been unpublished. The soft-covered edition of the lyric book, Unwelcomed Songs: Collected Lyrics 1980-1992 is tentatively set for a September release.

The Cult touring bassist Billy Morrison denies split up rumors, and says they are officially "on a break." In a statement posted at Morrison's official web site, the bassist states: "[Vocalist] Ian [Astbury] and [guitarist] Billy [Duff] are involved in other things for a few months, and [drummer] Matt [Sorum] also has his solo album coming out. The DVD will be out soon, and possibilities for other releases later on in the year are being discussed. There is not much more to the story than that."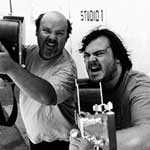 Tenacious D will perform on the April 27th episode of Fox's Mad TV. The band will consist of Jack Black, Kyle Gass, Dave Grohl of the Foo Fighters, Steve McDonald (ex- Redd Kross), and Warren Fitzgerald. Grohl says of Tenacious D: "[They] are the greatest rock 'n' roll band in the world, and they're hilariously funny… But they're so funny that it just makes tracking live impossible; I'm sitting there trying to keep the beat while tears are rolling down my face and I'm laughing hysterically."

Gilby Clarke (ex-Guns 'N' Roses) announces the following appearances:

04/18/02 Battle Creek, MI Planet Rock
04/19/02 Elgin, IL Sammy K's
04/20/02 Ottawa, IL Dynasty Club
04/21/02 Detroit, MI I-Rock Nightclub
04/23/02 Clifton, NJ Connections
04/24/02 Springfield, VA Jaxx
04/25/02 Farmingdale, NY Downtown Bar & Grill
04/26/02 Brooklyn, NY L'Amour
04/27/02 West Warwick, RI The Station
07/26/02 Jakarta, IDN Tennis Indoor Senayan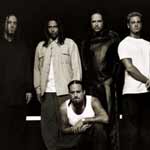 Due to the fact that the entire new Korn CD, Untouchables, has been leaked and is currently available for download via a variety of file-sharing applications over the Internet, Immortal/Epic Records have moved up the album's release date back up to May 14th.

(hed)p.e. have finished tracking all the instruments on their upcoming album, and will head to the east coast to lay down vocals, and work on mixes with producer Machine (Pitchshifter, Vision Of Disorder). The album is expected out late summer/ early fall on Jive/ Zomba.

Sinisstar (currently supporting Rob Zombie) and Adema are tentatively enlisted to support Static-X on their upcoming headlining tour in April/ May.






Please log in to view RANTS

If you don't have a username, click here to create an account!






Represent! Get Your KNAC.COM Bumper Sticker

Happenings This Week on KNAC.COM

UFO Guitarist/Keyboardist PAUL RAYMOND Dies At Age 73

KNAC.COM Exclusive: AFTER THE FALL Debut Lyric Video For "The Fight"

BULLET Set To Release New Live Album Live

STITCHED UP HEART Premieres New Song "Lost" Featuring SULLY ERNA Of GODSMACK

AT THE GATES Drop "The Colours Of The Beast" Video

ELUVEITIE, KORPIKLAANI Join For Co-Headline North American Tour

VENOM Stream Track "Bring Out Your Dead"

METALACHI Announce Spring 2019 Tour Dates

GLORYHAMMER Release Namesake Video For "Gloryhammer"

SEPTEMBER MOURNING Announces New Dates With ROB ZOMBIE, HED PE And KOTTONMOUTH KINGS

BEASTO BLANCO Return With New Album We Are

PSYCHO LAS VEGAS Reveals 2019 Pre-Party Details

LORD DYING Announces North American Headlining Tour

JESUS CHRÜSLER SUPERCAR Reveal Lucifer Album

STRIKER Announces Tour Dates With HOLY GRAIL, BEWITCHER

SANTA CRUZ Return With New Song "Changing Of Seasons"

ABBATH Unleash Fiery New Music Video, "Harvest Pyre"

METALOCALYPSTICK: Canada's Premier Women Focused Metal Festival Announces 2019 Lineup

WHITESNAKE Release New Single "Hey You (You Make Me Rock)"

M.O.D. Announces Release Of Ritz Hotel Presents M.O.D. The Official First Live Performance

ORANGE GOBLIN Announces U.S. Tour Dates

FALLING IN REVERSE Drop New Song, Video For "Drugs", Featuring SLIPKNOT's COREY TAYLOR

ALL THAT REMAINS Announce Spring 2019 Headline Tour

LOUDER THAN LIFE Reveals 2019 Band Lineup, Including GUNS N' ROSES

AXEL RUDI PELL Set To Release Live Anniversary Album, XXX Anniversary Live

NEW YEARS DAY Release New Song "Come for Me"

RINGWORM Share "Acquiesce" Music Video

BUCKCHERRY Announces Leg Two Of 'Warpaint' Tour

KORN To Replace OZZY OSBOURNE At ROCKLAHOMA

EUROPE Release New Single, Video, "Turn To Dust"

GEOFF TATE Fronts New Project SWEET OBLIVION

DEMONS & WIZARDS Announce North American Tour

THE RODS To Release New Album Brotherhood Of Metal

Eyellusion Presents The DIO RETURNS U.S. Tour 2019

OZZY OSBOURNE Postpones 2019 Performances

THE CULT Reveal LA 'A Sonic Temple' Special Event

ELECTRIC FUNERAL FEST IV Announces Final Lineup

RED FANG Announce Summer European Headline Tour Dates

RON KEEL BAND Unleash Fight Like A Band Album

KHEMMIS Announce North American "Desolation Tour"

ALL THAT REMAINS Debut "Everything's Wrong" Video

SABATON Announce New Album, The Great War

JOHN 5 AND THE CREATURES Drop "Midnight Mass" Video

MASS DESTRUCTION METAL FEST III Reveals Final Lineup For 2019

SWORN ENEMY Unveils "Coming Undone" Video

LAMB OF GOD To Release Ashes Of The Wake - 15th Anniversary Edition

LOUD AS HELL Festival Announces 2019 Line-Up

TEXAS HIPPIE COALITION Are High In The Saddle With New Album

GHOST Announces Fall 2019 North American Dates, The "Ultimate Tour Named Death"

9ELECTRIC Unleashes New Album Megalith, Video For "The Light" Featuring CARLA HARVEY

MICHAEL SCHENKER FEST Set To Release New Album Revelation

L.A. GUNS Drop The Devil You Know Title Track Video

THE QUIREBOYS Reveal New Album Amazing Disgrace

DANKO JONES Confirms New Tour Dates In Ontario This May

THEM To Release "Back In The Garden Where Death Sleeps" 7 Inch Single

MEMPHIS MAY FIRE Drop "Heavy Is The Weight" Video

MEGADETH's MEGACRUISE Announces Band Lineup Additions

JEFFREY NOTHING (Ex-MUSHROOMHEAD) Announces May 2019 Show Dates

DEVIN TOWNSEND Launches Video For "Spirits Will Collide"

AFFÄIRE Set To Drop New Album Less Ain't More

CRAZY LIXX "Break Out" With New Video

ARCH/MATHEOS Reveal New Album Winter Ethereal

FALLEN ANGELS Drop "Psycholove" Video

ENTHRONED Unveil New Album Details, Release New Single

WHITECHAPEL Unleashes "Hickory Creek" Video

DUFF MCKAGAN Announces New Solo Album Tenderness

POSSESSED Reveal New Album Revelations Of Oblivion

DEMONS & WIZARDS Signs To Century Media Records

ALLEGAEON Launches Video For "Extremophiles (B)"

SOTO Announce New Studio Album Origami

QUEENSRYCHE Premieres "Light-years" Video

JINJER Premiere New Video, Announce European Tour Dates

ABNORMALITY Reveal Sociopathic Constructs Album Details

BLACK LABEL SOCIETY Drop "Spoke In The Wheel" Video

DEICIDE Announces North American Headline Tour

THE END MACHINE Debut "Leap Of Faith" Video

GNARLYTOWN: BIKES, BOARDS & BANDS Announced For Los Angeles

AMON AMARTH Reveal Details For New Beserker Album

...AND JUSTICE FOR ART: STORIES ABOUT HEAVY METAL ALBUM COVERS - VOLUME 2 Now Available

THE DAMNED THINGS Stream New Track "Something Good"

PSYCHO LAS VEGAS 2019 Reveals More Band Additions

STRYPER Announces 2019 "History Tour"

BATTLE BEAST Releases "Endless Summer" Video

DEATH ANGEL Set To Release New Album Humanicide

DEE SNIDER Debuts Video For "Lies Are A Business"

THE WILD! Announce New European Tour Dates

WHITESNAKE Unleash "Trouble Is Your Middle Name" Single

UNDEROATH Drop "Bloodlust" Video

KAMELOT Stream New Track "Vespertine (My Crimson Bride)"

EPICENTER Festival Reveals Onsite Experiences & More

SARAH LONGFIELD To Embark On U.S. Tour This May

WITHERFALL Stream Acoustic Version Of "Ode To Despair"

MAD WITH POWER FEST Announces 2019 Line Up

CONAN Announce Additional North American Tour Dates

BARONESS Set To Release New Album Gold & Grey

GLORYHAMMER Announces Release Date for New Album Legends From Beyond The Galactic Terrorvortex

CORNERS OF SANCTUARY Release "Children Of The Night" Video

VADER Announce New EP Thy Messenger

For ONSLAUGHT It's "A Perfect Day To Die" With New Video

AUGUST BURNS RED Confirm '10 Years Of Constellations' World Tour

DEAD GIRLS CORP Launch "Dead Girl" Video

ALICE COOPER Reveals More Headline Dates, New Stage Show "Ol' Black Eyes Is Back"

MEGADETH, HEAVY METAL Announce Graphic Novel, Album Release

EXHUMED Announce West Coast 'Facemelter Tour'

RED REIGN Drop "Toxic" Video

DORO Releases Backstage To Heaven EP

CELLAR DARLING Unveil Music Video For Fan-Voted Single "Drown"

LUCIFER Confirm North American Headline Dates

HEAVY AS TEXAS, Featuring Members Of EXHORDER, Set For Debut Album

ENFORCER, WARBRINGER Announce Co-Headlining North American Tour

DIAMOND HEAD Unleash "Belly Of The Beast" Video

AVATAR Reveals The King Live In Paris Live Album

NEUROSIS Announces North American Summer Tour Dates

OF MICE & MEN Launch "How To Survive" Video

VENOM Set To Release In Nomine Satanas 40th Anniversary Deluxe Vinyl Box Set

EXUMER Launches New Single, Raptor

MOTIONLESS IN WHITE, ATREYU Join For Co-Headline 'Spring Invasion Tour'

FLESHGOD APOCALYPSE Returns With 5th Album, Veleno

SWORN ENEMY Announces U.S. Dates With SACRED REICH

THE RAVEN AGE Drop "The Day The World Stood Still" Video

ULI JON ROTH Set For U.S., Canada 50th Stage Anniversary Tour

THE DAMNED THINGS Announce U.S. Tour Dates

SKILLET Set To Release New Graphic Novel Eden: A Skillet Graphic Novel