Pure Rock Newswire 04/12/02


By Tokemaster General, Contributor
Friday, April 12, 2002 @ 9:08 AM


| | | |
| --- | --- | --- |
| | | A Summary Of News, Rumors And |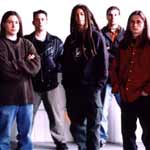 Shadows Fall have confirmed that they will be teaming up with Lamb Of God, Darkest Hour, Unearth, Scissorfight and From Autumn To Ashes for ten East Coast dates at the end of May, for The White Trash Thrash Metal Comeback Tour. The tour kicks off just as Shadows Fall will be completing their third album, The Art Of Balance, to be released this fall.

Guitarist Brian Young, (Atomic Punks – a Van Halen tribute band) has reportedly been tapped for David Lee Roth's upcoming tour with Sammy Hagar, set to kick off in June. Cryptopsy, with Haemorrgage, Spawn and Profanity will tour Europe following their North American tour with Dimmu Borgir, Krisiun and Diabolic. The European tour will run from April 12th to May 5th. Kiss will be featured on American Bandstand's 50th ... A Celebration! which will air May 3rd on ABC. Blabbermouth.net reports: Ex-Grave Digger drummer Philip Seibel, who played with the group between 1981 and 1983 and appeared with them on the Rock From Hell sampler, reportedly died on April 5th from a "brain attack," according to the band's official web site. Forsaken drummer Nicke Grabowski about their upcoming album, Arts Of Desolation: "We have an upcoming European tour to promote the new album that will be released the 13th of May in Europe. After a show on Fuck The Commerce 2002 festival on the 12th of May, the tour will kick off the 14th of May and will crush the stages till the 2nd of June. The tour will be with [Century Media] labelmates Grave and U.S. deathsters Disinter. This tour will be the final test with a new bassplayer, if we don´t know if he is the right man for the work we will for sure know after the tour.... after loads of beers and molesting deathmetal on stage that means!! Hope to see ya all out there... A new The Forsaken official website is on the way and will be up when the new album is released. After slow work and no updates on the old site we managed to find a guy who are more than happy to fix a suitable pit for The Forsaken´s fans to find downloads of old demos, new pics, contests and tons of other stuff that might be interesting. The new address will be www.theforsaken.net."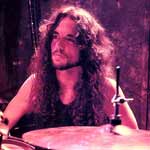 Ex-Megadeth drummer Nick Menza, in support of his album Life After Deth, has recruited guitarist Anthony Gallo (ex-Suicidal Tendencies), guitarist Ty Longley ex-Samantha 7/Great White and bassist Jason Levin for his touring band, which is still searching for a suitable frontman. Demo submissions should be directed to: V.Q. Promotions
4415 W. Verdugo Ave., Suite B
Burbank, CA 91505
ATTN: Demo Submissions Moonspell has listed a few dates: 04/16/02 Queima das Fitas, POR Pavilhão Universitario
05/14/02 Queima das Fitas, POR Pavilhão Universitario
05/17/02 Leipzig, GER Wave Gottik Treffen, Parkbuhne
07/26/02 Valencia, SPA RockMachina Festival
07/27/02 Valencia, SPA RockMachina Festival Enchant have amicably parted ways with drummer Paul Craddick and have replaced him with ex-Chaos Theory drummer Sean Flanegan.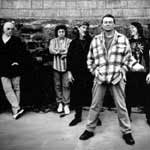 The recently-departed Jon Lord will stick around to play keyboards on Deep Purple's rescheduled UK tour: 09/07/02 London, UK Hammersmith Apollo
09/08/02 York, UK Barbican
09/09/02 Bradford, UK St. George's Hall
09/11/02 Newcastle, UK City Hall
09/12/02 Glasgow, UK Clyde Auditorium
09/14/02 Birmingham, UK NEC
09/15/02 Portsmouth, UK Guildhall
09/17/02 Plymouth, UK Pavilions
09/18/02 Bristol, UK Colston Hall
09/19/02 Ipswich, UK Regent Theatre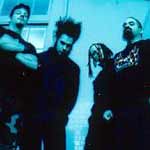 You can preview the latest covers of the Static-X comic book (due out officially on July 24th) at ChaosComics.com.

System Of A Down frontman Serj Tankian recently remixed together pieces of Rob Zombie's "House Of 1000 Corpses," "Never Gonna Stop (The Red, Red Kroovy)" and "(Go To) California" for an upcoming track slated to be featured on the WWF Tough Enough 2 soundtrack, due out in stores on May 14th through Interscope. The 4-20 Flavor All-Stars, which includes members of Korn, Jane's Addiction, Cypress Hill, and Kottonmouth Kings will perform at the Roxy in West Hollywood, CA on Saturday, April 13th. Wayne Kramer (ex-MC5) has re-released his debut solo album, The Hard Stuff (originally on Epitaph), through his own Muscle Tone Records, complete with unreleased bonus tracks, demos, and new liner notes. The Crown hit the road with Darkest Hour and All That Remains: 04/11/02 San Francisco, CA The Pound
04/12/02 Anaheim, CA Chain Reaction
04/13/02 Los Angeles, CA The Roxy
04/14/02 Tempe, AZ Boston In-Doors
04/15/02 El Paso, TX E-9
04/16/02 Albuquerque, NM Launchpad
04/18/02 Houston, TX Fitzgerald's
04/19/02 Corpus Christi, TX Zero's
04/20/02 Fayetteville, AR Clunk Music Hall
04/21/02 Dallas, TX Galaxy Club
04/22/02 Tallahassee, FL Thunderdome
04/23/02 Ft. Lauderdale, FL Culture Room
04/24/02 Tampa, FL Brass Mug
04/25/02 Jacksonville, FL Jackrabbits
04/26/02 Winston-Salem, NC PS-211
04/27/02 Richmond, VA Alley Katz
04/28/02 Springfield, VA Jaxx
04/30/02 Toronto, ONT Kathedral Room
05/01/02 Montreal, Quebec Salle' LX
05/02/02 Worcester, MA Palladium
05/03/02 Brooklyn, NY Lamour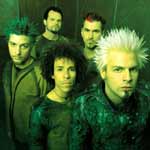 Powerman 5000 has a new drummer, Adrian (aka Ad7) and are still in the process of auditioning bass players. They say recording a new album is just around the corner, as they have written a lot of material. The Osbournes have been picked up by MTV for another season, due to the amazing response it received on it's first 13 episodes. It's been rumored that Tool may be considering Tomahawk (with frontman Mike Patton of Faith No More/ Mr. Bungle) as the support band on their impending U.S. summer tour. Soulfly will support Slayer in June on their UK tour. The release of Jerry Cantrell's solo album Degradation Trip has been bumped up a week, now scheduled at June 18th. Dream Theater drummer Mike Portnoy will pen the liner notes for the Japanese version of the upcoming Rush CD, Vapor Trails.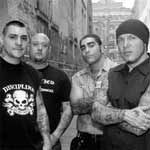 Agnostic Front announce tour dates: 04/24/02 Hartford, CT Webster Theatre
04/30/02 Guelph, ON Trasheteria
05/01/02 Toronto, ON Kathedral
05/10/02 Buenos Aires, ARG TBA
05/11/02 Santiago, CHL TBA
05/12/02 Lima, PE TBA
05/16/02 Sao Paulo, BRA Broadway
05/17/02 Curitiba, BRA Big Bowling Center
06/15/02 Hultsfred, SWE Hultsfred Festival
06/18/02 Winterthur, GER Gaswerk
06/19/02 Ravenna, ITA Rock Planet Festival
06/20/02 Rome, ITA TBA
06/22/02 Bergum, NETH Waldrock Festival
06/29/02 Lisbon, POR TBA
07/05/02 Dessel, BEL Graspop
07/06/02 Roitschora, GER With Full Force
07/13/02 Dour, FRA Dour Festival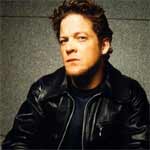 Echobrain bassist Jason Newsted (ex-Metallica) will join Voivod in the studio this summer recording their tenth studio album, tentatively due out through Century Media Records in early 2003.
Coal Chamber will make their first-ever national TV appearance on Last Call With Carson Daly on May 15th. They will perform the track "Fiend," the first single off Dark Days.
Bassist Duff McKagan (Ex-Guns N' Roses) and his new band Loaded have announced the following European dates:
07/11/02 Manchester, UK Hope&Garage
07/12/02 Glasgow, UK Cathouse
07/13/02 London, UK Mean Fiddler
07/14/02 Amsterdam, NETH Melkweg
07/18/02 Hamburg, GER Schachthof
07/19/02 Berlin, GER Columbia Fritz
07/20/02 Münich, GER Backstage
07/21/02 Paris, FRA TBA
07/24/02 Milan, ITA Transilvania
07/27/02 Moncofa, SPA Festival Rock Machina
The first 25,000 copies of Superjoint Ritual's upcoming debut Use Once And Destroy will feature 2 special bonus demo tracks, "Starvation Trip" and "Little H."
Today marks the 10th anniversary of comedian Sam Kinison's death in 1992.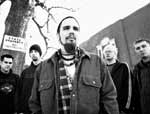 Killswitch Engage has posted 2 preview tracks from their upcoming Roadrunner debut at www.aliveorjustbreathing.com. Their album, Alive Or Just Breathing? is due out May 21st.
Exodus, with vocalist Steve "Zetro" Souza, are reportedly working together on new material, some of which may be debuted in upcoming gigs.
Nonpoint's upcoming release Development is currently in the mixing stage, with a June 25th release date set.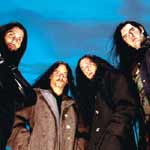 Type O Negative have finished a nine-song demo for their upcoming album, which is due for release on October 29th through Roadrunner Records. Also, the band hit the studio last week to record a cover of the Deep Purple classic "Highway Star" for possible inclusion on the upcoming Crank It Up compilation, sponsored by NASCAR.
A live recording of the last-ever performance of the classic Sepultura line-up of Max Cavalera (guitar/vocals), Igor Cavalera (drums), Andreas Kisser (guitar) and Paulo Pinto Jr. (bass), which took place at Brixton Academy in London on December 16th, 1996, is tentatively scheduled to be released in CD form, under the title Live At Brixton, through Roadrunner Records in August.
Marilyn Manson is to showcase his first art exhibition in August at the Tamara Bane Gallery in Los Angeles.
Stone Temple Pilots have announced Home Town Hero as their opening band on their upcoming tour. They will open all non-festival dates on the tour.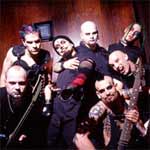 Guitarist Wayne Kile has amicably split from American Head Charge. Replacing Kile is the band's former guitar tech and former member of Black Flood Diesel, Brian Ottoson. AHC will open for various tours this summer, including Gravity Kills, Kittie and Rammstein. Tour dates are:
04/10/02 Minneapolis, MN First Avenue
04/12/02 Omaha, NE Ranch Bowl
04/13/02 Edgerton, WI Club Raven
04/14/02 De Kalb, IL Otto's
04/16/02 Wichita, KS Rita's Little Uptown
04/17/02 Austin, TX The Steamboat
04/18/02 San Antonio, TX Sunset Station
04/19/02 Amarillo, TX Southbeach
04/20/02 Dallas, TX Canyon Club
04/23/02 Tulsa, OK The Other Side
04/24/02 Sauget, IL Pop's
04/26/02 Washington, DC Nation
04/27/02 Norfolk, VA The Boathouse
05/14/02 Glasgow, UK S.E.C.C.
05/16/02 London, UK London Arena
05/17/02 Manchester, UK Apollo Manchester
05/18/02 Manchester, UK Apollo Manchester
05/25/02 Castle Donington, UK Donington Park Racetrack

The Flying Tigers, the Los Angeles rock trio featuring ex-Powerman 5000 bassist Dorian Heartsong, will release their self-titled debut on April 16th, with "Maybe" as the first single.
Dillinger Escape Plan tour dates are:
05/03/02 London, UK Mean Fiddler
05/04/02 Bradford, UK Rio
05/05/02 Dublin, IRE Eamon Dorans
05/06/02 Belfast, IRE Rosetta Bar
05/07/02 Glasgow, UK Gargage
05/08/02 Bristol, UK Bierkeller
05/09/02 Den Bosch, NETH W2-Conertzaal
05/10/02 Hannover, GER Faust
05/11/02 Berlin, GER Knaack
05/12/02 Hamburg, GER Schlachtof
05/13/02 Copenhagen, DEN Stengade 30
05/15/02 Stuttgart, GER Die Rohre
05/16/02 Cologne, GER Prime Club
05/17/02 Barcelona, SPA KGB

Texas' Drowning Pool, taking a break from the Jagermeister tour, will appear on The Tonight Show with Jay Leno this Wednesday, April 10th in support of their release Sinner.
Perry Farrell is currently in studio with Jane's Addiction recording their first studio album in twelve years since 1990's Ritual de lo Habitual with legendary producer Bob Ezrin (Kiss, Pink Floyd, Alice Cooper). Farrell has decided to postpone Lollapolooza for yet another year, as it has already been on a four-year hiatus.
For $14.95 fans can catch AC/DC's live show recorded in Munich, Germany during their last tour. The pay-per-view concert track listing is as follows:
"Stiff Upper Lip"
"You Shook Me All Night Long"
"Problem Child"
"Thunderstruck"
"Hard As A Rock"
"Shoot To Thrill"
"Rock and Roll Ain't Noise Pollution"
"What Do You Do For Money Honey"
"Bad Boy Boogie"
"Hells Bells"
"The Jack"
"Back In Black"
"Dirty Deeds Done Dirt Cheap"
"Highway To Hell"
"Whole Lotta Rosie"
"Let There Be Rock"
"T.N.T."
"For Those About To Rock (We Salute You)"

Sevendust drummer Morgan Rose will be the next rock star to have his home shown off in MTV's Cribs. The show will tape in late April. Airdate TBA.
Prong adds May 15th Concord, CA at Bourbon Street to their itinerary.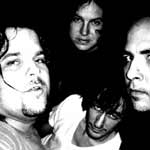 The Streetwalkin' Cheetahs were joined onstage at Emo's in Austin Texas on April 3rd by Broken Teeth/Dangerous Toys frontman Jason McMaster for a version of Iron Maiden's "Sanctuary," and by punk priestess Texas Terri for a version of The Stooges' "I Wanna Be Your Dog." The Cheetahs and Broken Teeth have a split album called In Rock We Trust due out later this month in the UK on the Changes One label.
Every Mother's Nightmare drummer Kris 'Newt' Beavers has left the band to pursue other non-musical interests. His replacement is the original EMN drummer Jim Phipps. Also, EMN has a few shows booked as follows:
04/12/02 Parma, Ohio Revolution
04/13/02 Lakewood, Ohio Hi/Fi
05/14/02 Byram, Mississippi Club Crazy 8 (Metal-Sludge Extravaganza #5)
The Spider-Man soundtrack, available on April 30th through Columbia Records, includes the following tracks:
"Hero" - Chad Kroeger (Nickelback) feat. Josey Scott (Saliva)
"What We're All About (The Original Version)" - Sum 41
"Blind" - Default
"Bother" - Corey Taylor (Slipknot)
"I-IV-V" - Injected
"She Was My Girl" - Jerry Cantrell
"Theme from Spider Man" – Aerosmith


Dave Lombardo will fill in on drums on upcoming tours, until a permanent replacement for Paul Bostaph can be found by Slayer.
Mr. & Mrs. Ozzy Osbourne will indeed dine at the annual White House Correspondents Association dinner in Washington D.C. as a guest of TV news anchor Greta Van Susteren of Fox News Channel on May 4th.
Pitchshifter will support Bad Religion at the following UK shows:
05/10/02 London, UK Brixton Academy
05/11/02 Manchester, UK University
05/13/02 Birmingham, UK Academy
05/15/02 Dublin, UK Ambassador
Sweden's Full Strike, formed by guitarist Stefan Elmgren (Hammerfall), vocalist Niclas Jonsson (ex-Lost Horizon), and bassist Chris Savage Goldsmith (ex-Crawley), and including new drummer Patrik Räfling (ex-Hammerfall) and guitarist Fredrik Olsson ( will release their debut album, We Will Rise, on May 13th through Spitfire Records in Sweden, and a short time later in the rest of Europe. They will perform their first-ever live show in Gothenburg, Sweden on April 19th.

Gene Simmons' Tongue will be out on magazine shelves starting May 28th.

Default teamed up with Muhammad Ali's daughter Laila Ali for an upcoming video of their latest single, "Deny."

Disturbed are currently laying down tracks for their sophomore effort, Believe, due out in the fall. They are tentatively planning to return to the road in late summer, with Asian and UK tours planned to take place first, to be followed by a North American tour in the fall.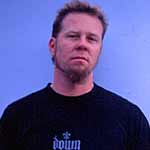 James Hetfield (Metallica) and Les Claypool (Primus) make guest appearances on Gov't Mule's track "Drivin' Rain," which is set to be included on the forthcoming NASCAR-sponsored compilation, entitled Crank It Up, which will be released through MCA Records on May 21st.

Fleshcrawl guitarist Stefan Hanus has left the band after more than 10 years, but will continue to fill in on live shows until a replacement has found.

Metallica guitarist Kirk Hammett, who made a brief appearance in the members-only chat room of the band's official web site on Friday, April 5th, denied that bassist Dave Ellefson (ex-Megadeth) would be replacing Jason Newsted.

Machine Head have lined up the following European dates so far:

07/01/02 Dublin, IRE Ambassador
07/04/02 GER - TBA
07/05/02 Leipzig, GER With Full Force
07/06/02 Dessel, BEL Graspop
07/08/02 Treviso, ITA New Age
07/09/02 Zurich, SWI Limmathaus
07/12/02 Helsinki, FIN Tuska
07/13/02 Joensuun, Fin Ilosaari

Prong has recruited former Madonna touring guitarist Monte Pittman to fill in for Diesel Machine's Rich Gonzales during the group's current US tour after Gonzales was forced to pull out of the trek due to unspecified "scheduling conflicts".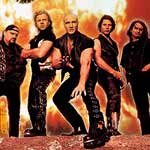 Primal Fear and Rage will embark on the Black Sun European tour in the fall:

09/14/02 Nürnberg, GER Löwensaal
09/15/02 Wien, AUS Planet Music
09/16/02 Budapest, HUN Petöfti Hall
09/18/02 Hamburg, GER Markthalle
09/19/02 Bochum, GER Zeche
09/20/02 Vosselaar, BEL Biebob
09/22/02 London, UK Scala
09/23/02 Paris, FRA Elysèe Montmatre
09/24/02 Bordeaux, FRA Koslow
09/26/02 Granada, SPA Industrial
09/27/02 Valencia, SPA Repulicca
09/28/02 Barcelona, SPA Razmatazz II
09/29/02 Bergara, SPA Sala Jam
10/01/02 Lyon, FRA Transporteur
10/02/02 Pratteln, SWI Z7
10/03/02 Mailand, ITA Rainbow
10/04/02 Neu-Isenburg, GER Hugenottenhalle
10/05/02 Kaufbeuren, GER Zeppelinhalle
10/06/02 Stuttgart, GER LKA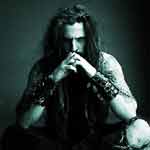 Rob Zombie will appear on VH1's Being With Rob Zombie on Monday, April 15th, and MTV's The Osbournes on Tuesday, April 16th.

Sevendust will be on Last Call With Carson Daly Wednesday, April 10th.

The NASCAR sponsored Crank It Up compilation is due out through MCA on May 21st, and is expected to feature the following tracks:

Slayer - "Under My Wheels" (Alice Cooper Cover)
Fear Factory - "Cars" (Remix)
(hed)p.e. - "Crosstown Traffic"
Les Claypool - "Hot Rod Lincoln" (Commander Cody Cover)
Nonpoint - "Circles"
Darwin's Waiting Room - "Fast Car" (Tracy Chapman Cover)
Fenix*TX - "Get Out Of My Dreams (Get Into My Car)" (Billy Ocean Cover)
Tantric - "Cross The Line"
Buckcherry - "On The Road Again" (Willie Nelson Cover)
Static-X - "Speedway" (Elvis Presley Cover)
Gov't Mule - "Drivin' Rain"
Plus tracks from Rob Zombie, Staind, Slipknot and more.

Ex-Led Zeppelin vocalist Robert Plant will release his first solo album since 1993, titles Head First, on July 16th. The self-produced album will include a cover of Jimi Hendrix's "Hey Joe." Plant will kick off a US tour with The Who on July 20th.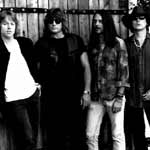 Win Dokken's Long Way Home CD before you can buy it, by submitting photos of you and your friends either holding an "I WANT DOKKEN" sign (or a sign with similar meaning) in front of your favorite radio station or retail store, or by showing them your best homemade Dokken tattoo on your cheeks or tits. For contest rules visit: http://www.dokken.net/dc_index.html

Kiss guitarist Ace Frehley will appear on the new Richie Scarlet CD, The Insanity of Life, with "Johnny's in Love" and "Too Far Gone." Also on the album are: drummer Anton Fig, of the David Letterman Band, ex-Alice Cooper Dennis Dunaway and Neil Smith, guitarist Leslie West of Mountain, drummer Bobby Rondinelli of Rainbow and guitarist Ty Tabor of Kings X.

Jerry Cantrell announces tour dates with Nickelback:

04/26/02 Miami, FL Bicentennial Park
04/28/02 Zephyr Hills, FL Festival Park
05/13/02 Albuquerque, NM Albuquerque Conv. Ctr.
05/14/02 Denver, CO Fillmore Auditorium
05/16/02 Nampa, ID Idaho Center Amphitheatre
05/17/02 Seattle, WA KeyArena at Seattle Center
05/18/02 Salem, OR Salem Armory
05/28/02 San Francisco, CA The Warfield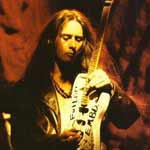 05/29/02 Hollywood, CA Hollywood Palladium
05/30/02 Mesa, AZ Mesa Amphitheatre
06/03/02 Austin, TX The Backyard
06/11/02 Portsmouth, VA NTELOS Pavlion @ Harbor Center
06/12/02 Baltimore, MD Pier Six Concert Pavilion
06/14/02 Asbury Park, NJ Convention Hall
06/15/02 Camden, NJ Tweeter Center At The Waterfront
06/18/02 Lowell, MA Paul E. Tsongas Arena
06/19/02 New York, NY Hammerstein Ballroom
06/21/02 Darien Center, NY Darien Lake Six Flags P.A.C.
06/22/02 Clarkston, MI DTE Energy Music Theatre
06/26/02 Minneapolis, MN Target Center
06/28/02 Chicago, IL United Center
06/29/02 Cleveland, OH Nautica Stage
06/30/02 Pittsburgh, PA Amphitheatre At Station Square
07/01/02 Barrie, ON Molson Park
07/04/02 Milwaukee, WI Summerfest
07/05/02 Maryland Heights, MO UMB Bank Pavilion

Cradle Of Filth will release their home video DVD/VHS Heavy, Left Handed and Candid on April 30th through Snapper Music.

Bid on a brand new, Yamaha Bass autographed by Billy Sheehan with 100% of the proceeds going to The Cystic Fibrosis Foundation at Ebay.com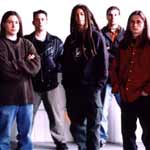 Shadows Fall, (with new drummer Jason Bittner, ex- Stigmata and Crisis) have just returned from a successful European tour with Kittie. Vocalist Brian Fair summed up their tour: "We battled broken gas tanks, blown tires, blown fuses, blizzards, stolen gear, a street brawl in Paris, shady promoters, debilitating flu, and a shot transmission, but somehow managed to make it to every show without directions to a single one. Kittie were incredibly helpful and really hooked us up. We appreciate the opportunity they gave us to play in front of amazing audiences all throughout Europe and for all the food and beer that they kicked down to a bunch of broke ass metalheads." They are now directing their energy toward recording their third album, tentatively titled The Art Of Balance, for Century Media Records. These song titles have been confirmed:

"Stepping Outside The Circle"
"Thoughts Without Words"
"Mystery Of One Spirit"
"The Art Of Balance"
"A Fire In Babylon"

Down sold 31,430 copies of Down II in its first week of release, landing the album at position #44 on the Billboard Pop Album chart.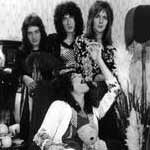 A Freddie [Mercury] Tribute Concert DVD anticipates a release on May 13th. It will consist of two discs. Disc One is the second half of the show with a track listing as follows:

Intro piece – interview
"Tie Your Mother Down" - Queen & Joe Elliott
"I Want It All" - Queen & Roger Daltry
"Las Palabras De Amor" - Queen & Zucchero
"Hammer To Fall" - Queen and Gary Cherone
"Stone Cold Crazy" - Queen and James Hetfield
"Crazy Little Thing Called Love" - Queen & Robert Plant
"Too Much Love Will Kill You" - Brian May
"Radio Ga Ga" - Queen and Paul Young
"Who Wants To Live Forever" - Queen & Seal
"I Want To Break Free" - Queen & Lisa Stansfield
"Under Pressure" - Queen/David Bowie/Annie Lennox
"All The Young Dudes" - Queen & David Bowie
"Heroes" - Queen & David Bowie
"'39" - George Michael & Queen
"These Are The Days Of Our Lives" - George Michael & Queen
"Somebody To Love" - George Michael & Queen
"Bohemian Rhapsody" - Queen/Elton John/Axl Rose
"We Will Rock You" - Queen & Axl Rose
"We Are The Champions" - Queen & Liza Minelli

Disc Two features a documentary made by DoRo about the event, including backstage footage and rehearsals, and features an introduction by Roger filmed just a few weeks ago. There is also a short piece on the Mercury Phoenix Trust and still photos from fans and from the official photographers. The television version of the documentary will be broadcast on May 25th on Channel Four, and on June 15th on VH1.

Disgorge is in the studios recording Consume the Forsaken, due for a May 23rd release. Advanced copies will be available at the shows on the Bloodletting tour:

04/04/02 Fayetteville, AR Clunk Music Hall
04/05/02 Cincinnati, OH Mad Frog
04/06/02 Worcester, MA The Palladium
04/09/02 Woodbridge, VA The Spotlight
04/11/02 Gloucester City, NJ Pirates Den
04/12/02 Queens, NY Castle Heights
04/13/02 Pittsburgh, PA Upstage @ Club Laga
04/15/02 Detroit, MI I-Rock Nightclub
04/18/02 Ottawa, ON Underground
04/19/02 Montreal, QC Sallel'X
04/20/02 Rimouski, QC La Coudee
04/21/02 Quebec City, QC L'Arlequin
04/23/02 Toronto, ON Kathedral Room
04/26/02 Lorain, OH Flying Machine
04/28/02 Indianapolis, IN Emerson Theatre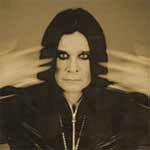 Ozzy Osbourne has released an official statement in response to the growing criticism over the reissues of the singer's Blizzard Of Ozz and Diary Of A Madman CDs, which feature re-recorded bass and drum tracks courtesy of current bassist Robert Trujillo and drummer Mike Bordin. According to the statement, "It was Osbourne's decision to replace original bassist Bob Daisley and drummer Lee Kerslake on these new releases.
"Bob Daisley and Lee Kerslake have harassed Ozzy and our family for several years," manager/wife Sharon Osbourne is quoted as saying. "Because of their abusive and unjust behavior, Ozzy wanted to remove them from these recordings. We turned a negative into a positive by adding a fresh sound to the original albums. We hope the fans enjoy the new versions as much as we do."

The expanded editions include:

Original cover art restored
All original issue information featured
New, never-before-seen photos
In-depth liner notes from Phil Alexander (editor - in - chief of Kerrang!)
Digitally remastered from the original master tapes for the ultimate sound
And bonus tracks:

Blizzard Of Ozz
"You Lookin' At Me Lookin' At You," from the UK version of Blizzard Of Ozz
Diary Of A Madman
"I Don't Know (Live)," taken from the b-Side of the "Flying High Again" single.
No More Tears
Two b-sides: "Don't Blame Me" and "Party With The Animals".

Danzig have pushed back the release of their CD, Danzig 7:77: I Lucifer I, to June 4th through Spitfire Records. In the meantime, you can check out a preview of the album's first single, "Wicked Pussycat," here.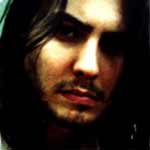 Andrew W.K. has been invited by Ozzfest organizers to fill the slot vacated by the unnamed group featuring Chris Cornell and members of Rage Against the Machine, but he has yet to accept the offer. In the meantime, he will be a guest on Saturday Night Live on April 13th, and ABC's Politically Incorrect on April 29th with Gore Vidal and Carrie Fisher. Additionally, he will on Last Call With Carson Daly on April 17th. If you will be in the NYC area then, and would like tickets, please call (212) 664-4550. Leave a message with your name, e-mail address, phone number, number of tickets needed and mention that you want to see Andrew W.K

Ozzy's daughter Kelly Osbourne will join Incubus (sans vocalist Brandon Boyd) for a cover of Madonna's "Papa Don't Preach," to be produced by her brother, Jack Osbourne. Kelly says, "I didn't choose the song. My mom did, and asked me to do it. I'm kind of crapping myself because I don't think I'm a very good singer."

Down have added a gig in their hometown, at House of Blues in New Orleans, LA on May 29th. The Internet pre-sale for the gig will begin on April 17-19 at HOB.com, while tickets will officially go on sale elsewhere on April 20th at 4:20 PM.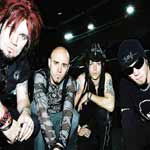 Union Underground will issue a live EP through Columbia Records on June 11th. The full track listing is:

01. ...An Education In Rebellion
02. South Texas Death Ride
03. Turn Me On (Mr. Deadman)
04. Killing the Fly
05. Revolution Man
06. Bitter

Britain's Solstice have officially split up. Mainman/guitarist Rich Walker makes this statement, according to Blabbermouth.net:

"After 12 years of the band we decided to call it quits last week, the reason being myself and [bassist] Chaz both felt we had become restricted by the bands 'doom' reputation, and were being hindered in playing what we truly wanted to. As of now until the foreseeable future Solstice is officially inactive. However, in a few years, we may regroup if we see the need to? For the future, Chaz and [vocalist] Moz will be putting a new band together in the Motorhead vein which will of course be loud, drunk and chaotic.

"I myself will concentrate on my label, The Miskatonic Foundation, which is beginning to grow and take up more of my time, and my own new band Tyrant which is once again epic battle metal. Joining me will be Roberto and singer Anthony and we are currently looking for a drummer and bassist. Interested parties can e-mail me or write to the new address – P.O. Box 599, Huddersfield, Hd5 0xd, England."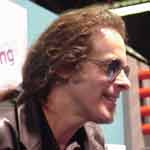 Ted Nugent entered the studio earlier this week to start work on his next album, tentatively titled Craveman, and hopes to be complete by the time his tour kicks off July 3rd. An August release is scheduled for the album on Spitfire Records. The album, Nugent hopes, will be an all-star affair. So far, Kid Rock is the only confirmed participant in the sessions, but his wish list for the album includes, in addition to Rock: Sheryl Crow, Metallica's James Hetfield Green Day's Billie Joe Armstrong, and Aerosmith's Steven Tyler and Joe Perry.

Cradle Of Filth will play a "secret" show at Oxford Zodiac on May 24th, the night before their scheduled appearance at the UK Ozzfest at Donington. Only 400 tickets are available for this warm-up gig show, and they can be purchased at www.oxfordmusic.net/cradle.html here (while supplies last).

Kiss are reported to have worked out their grievances with Mercury Records and are currently scheduled to release their long-awaited Alive IV CD on August 20th. Rumors abound that the band will then leave the label, with Spitfire Records being mentioned as one company that the band have already conducted meetings with.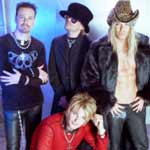 Poison will be on Live with Regis & Kelly May 2nd, as well as The Late, Late Show with Craig Kilborn on May 9th. Their album Hollyweird is scheduled for a May 14th release. The first single, a cover of The Who's "Squeeze Box," will soon be releasing to radio. For more info, and tour updates, visit PoisonWeb.com.

In a "video update" of Metallica at Metallica.com, Kirk Hammett and Lars Ulrich say they are on the "brink of going back into the studio… and making another rock n' roll record," and "There will be a new album this decade." The video is pretty goofy, and the site makes this disclaimer: "Even though we did not get any real Metallica news, we still wanted to share this video with you all. Please do not take it too seriously, 'cause we don't!"

Stereomud have spent the last two months in Atlanta rehearsing and writing intensively for the group's sophomore CD, which the band are hoping to begin recording in May for a fall release through Loud/Columbia.

(hed)p.e. are considering The Big Nothing as the tentative title to their upcoming new album, which the band is currently finishing up with producer Machine (Pitchshifter, Vision Of Disorder), anticipating a late summer/early fall release through Jive.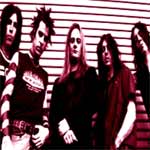 Skid Row have announced a few warm-up dates, prior to the kick off their Rock Never Stops Tour with Tesla, Vince Neil and Jackyl. The dates are:

05/01/02 Fayetteville, NC ITZ
05/04/02 Atlanta, GA Music Midtown Festival (w/ Kid Rock)

System Of A Down have scrapped plans to release a live in Japan DVD and will now instead be releasing two home video releases in the future. The first of which is due out in December and is expected to be comprised mainly of a live performance the band recently shot in Montreal, QC, while the other which is expected out late this year as well, and will be more of a career retrospective of the group.

Tommy Lee recently shot a video with director Dean Karr (Amen, Deftones) for his new single "Hold Me Down," which is off his forthcoming album Never A Dull Moment, due out in stores on May 21st through MCA.

Sweden's The Crown have cancelled their show at the Roxy in West Hollywood, CA, originally scheduled for April 13th. No reason was given for the cancellation.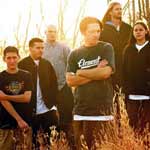 E-Town Concrete, Mushroomhead and Five Pointe O have a few live dates together:

04/24/02 Toledo, OH Hard Hat Concert Hall
04/26/02 Grand Rapids, MI Orbit Room
04/27/02 Clinton, IA Pig Pen
04/28/02 Cincinnati, OH Bogart's
05/08/02 New York, NY Irving Plaza
05/10/02 Raleigh, NC Lincoln Theatre

Bassist Mike Inez (Ex- Alice In Chains and Ozzy Osbourne) will be touring with Ann Wilson (who appeared on AIC's 1992 Sap album) and Nancy Wilson as Heart:

06/21/02 West Fargo, ND Red River Valley Fair
06/23/02 North Platte, NE Nebraskaland Days
06/25/02 Prior Lake, MN Mystic Lake Casino
06/27/02 Milwaukee, WI Summerfest
06/28/02 Muskegon, MI Summer Celebration
06/29/02 Green Bay, WI Oneida Casino
07/02/02 Melbourne, FL Maxwell C. King Center
07/03/02 Clearwater, FL Ruth Eckerd Hall
07/05/02 Pompano Beach, FL Pompano Beach Amphitheatre
07/07/02 Jacksonville, FL Florida Theatre
07/08/02 Atlanta, GA Chastain Park Amphitheatre
07/10/02 New York, NY Beacon Theatre
07/11/02 Mashantucket, CT Foxwoods Casino
07/13/02 Atlantic City, NJ Trump Marina
07/14/02 Gilford, NH Meadowbrook Farm Musical Arts Ctr.
07/23/02 Bernalillo, NM Santa Ana Star Casino
07/25/02 San Diego, CA Humphrey's
07/26/02 Costa Mesa, CA Orange County Fair
07/28/02 Sacramento, CA Discovery Park
07/29/02 Paso Robles, CA California Mid-State Fair
08/01/02 Saratoga, CA Historic Mountain Winery
08/02/02 Las Vegas, NV Mandalay Bay Resort & Casino
08/03/02 Kelseyville, CA Konocti Amphitheatre
08/06/02 Vancouver, WA Clark County Fair
08/07/02 Roseburg, OR Douglas County Fair
08/08/02 Seattle, WA Paramount Theatre

Rush have set up a dedicated web site for their highly-anticipated album Vapor Trails at www.rushvaportrails.com. Currently under construction, the site features a preview of the album's first single "One Little Victory."
American Head Charge have confirmed that Brian of Black Flood Diesel will be their new guitarist, replacing guitarist Wayne Kile, who recently parted ways with the group

Burnt By The Sun have announced that they will be recording a "covers" EP this summer. Five tracks will be included on the effort and bands slated to be covered include Primus, Suicidal Tendencies, The Accused, Devo and the Talking Heads. The effort will be self-released later this year.




Please log in to view RANTS

If you don't have a username, click here to create an account!






Represent! Get Your KNAC.COM Bumper Sticker

Happenings This Week on KNAC.COM

BLACK STAR RIDERS Release Video For Second Single "Ain't The End Of The World"

PUDDLE OF MUDD Reveal New Album Welcome To Galvania

BLACK TUSK And CLOAK Announce U.S. Tour Dates

UNDEROATH Release New Track "Loneliness"

BUCKCHERRY Announce Leg 3 Of US Warpaint Tour

EXHORDER To Release First New Album In 27 Years, Mourn The Southern Skies

OPETH Launches New Single "Hjartat Vet Vad Handen Gor/Heart In Hand"

NEBULA Announces U.S. Headlining Tour

CERBERUS Debuts Party Anthem Video "Tekilla"

Supergroup KXM Set To Release Third Album Circle Of Dolls

DAMN YOUR EYES Reveals New Video For "Low Road"

1349 Premiere New Single "Through Eyes of Stone"

WAGE WAR Unveil New Album Pressure

KIKO SHRED Launches "Alchemy's Fire" Lyric Video

DRAGONFORCE Announces North American, UK, European Tour Dates

RAM Reveals Details For New Album, The Throne Within

CLUTCH Release New Single "Precious And Grace"

GEDDY LEE Set To Kick Off Big Beautiful Book of Bass US Book Signing Tour

NARNIA Drop "You Are The Air That I Breathe" Video

SILVERTUNG Announce New Tour Dates

THE OFFERING Launch "Ultraviolence" Video

LACUNA COIL Announces New Album Black Anima

SLAYER Announces 'The Final Campaign', The Final Leg Of Farewell Tour

TURILLI/LIONE RHAPSODY Debut New Album Title Track Video

BLIND GUARDIAN Reveal Cover Artwork For Orchestral Album Legacy Of The Dark Lands

CARNIFEX Unleash "World War X" Video

STEEL PANTHER Unveil New Album Heavy Metal Rules

THY ART IS MURDER Drop "Make America Hate Again" Video

BETRAYING THE MARTYRS Announces European 'Parasite Tour'

FAITHSEDGE Drop "Angelic" Lyric Video

MOB RULES To Release Beast Over Europe Live Album

ECLIPSE Release New Single "United"

L.A.'s SKUMLOVE Releases New Song, "Filthy"

HELLOWEEN To Release Live Album And DVD, United Alive

THE CULT Reveal Sonci Temple 30th Anniversary Reissues

METALACHI Announce North American Summer Tour Dates

MASS To Release Long-Shelved Original Debut Album Fighter

EXODUS Announce Intimate Performance At COMIC-CON 2019

THE ORIGINAL MISFITS To Headline Saturday Of 2019 PSYCHO LAS VEGAS

ALEX COLE Announces Support Dates With TED NUGENT

IRON MAIDEN Set For Third Set Of CD Digipak Albums, Fear Of The Dark, The X Factor, Virtual XI And Brave New World

SABATON Releases New Single, Video, "Great War"

THE WIZARDS OF WINTER Celebrate 10th Anniversary With 2019 Holiday Season Tour

MONOLORD Announce Fall Europe, US Headline Tour Dates

SUICIDE SILENCE Announce New Live Album Live & Mental

THE POWER OF THE RIFF Returns To Los Angeles In August

EXIT 111 Festival Welcomes ANTHRAX And KILLSWITCH ENGAGE To Its Lineup

HELLYEAH Unleash New Single, Video For "Oh My God"

ALTER BRIDGE Drop "Wouldn't You Rather" Video

KADAVAR Reveal New Album Cover, Release Date

GOATWHORE Announces August Tour Surrounding PSYCHO LAS VEGAS Appearance

MEAN MACHINE Set For Rock'n'Roll Up Your Ass Album

BETRAYING THE MARTYRS Drop New Single, Music Video And Album Details

OBITUARY Announce Headline North American Fall Tour

KORN Unveil New Album The Nothing

A PALE HORSE NAMED DEATH Reveal Summer Tour Dates

DAVE NAVARRO, BILLY MORRISON Join Forces For The 2nd Annual "Above Ground" Concert Benefitting MUSICARES®

GWAR Announces Killer "Use Your Collusion" Fall Tour

MEMORIAM Release Official Video For "The Veteran"

NAPALM DEATH Announces European Summer Tour Dates

THE CONTORTIONIST Release "Early Grave" Single, Video

GODSMACK Extend 2019 Summer Tour Into Fall

SKILLET, ALTER BRIDGE Announce Co-Headline "Victorious Sky Tour"

KILLSWITCH ENGAGE Reveal New Album Atonement

AGNOSTIC FRONT Announce Victim in Pain 35th Anniversary Tour

DEAD BY WEDNESDAY Drop New Video For "You & Die"

TENGGER CAVALRY Frontman NATURE G Has Died

THE DAMNED THINGS Debut "Something Good" Animated Video

MAJESTY Premiere "We Are Legends" Video

VENOM PRISON Set For North American Tour

DAMN YOUR EYES Announce New Album, "Kill The Outside"

SONATA ARCTICA Announce New Studio Album Talviyö

EVERY MOTHER'S NIGHTMARE Drop "Southern Way" Video

STITCHED UP HEART Stream New Album Title Track For "Darkness"

BLACKTOP MOJO Reveal New Album Art, Release Date For Under The Sun

ADEMA Announces New Frontman, Tour with POWERMAN 5000, (HED) P.E., THE GENITORTURERS

ANGELES Release Official Video For New Single "Freedom"

NECRONOMICON Unveil Details For New Album, Unus

SOULFLY Announce "Blood On The Street" 2019 U.S. Tour

BORKNAGAR Reveal Cover, Release Date For New Album True North

CROWN THE EMPIRE Unveil Sudden Sky Album Details

JEFF CARLSON BAND Are "Screaming Inside" With New Single, Video

THE DEFIANTS Unveil New Album, Zokusho

MAXXWELL Release "P.U.T.V." Music Video

BLACKSTAR REPUBLIC Set To Release Humanatti Album

ATREYU Launch "House Of Gold" Video

LUCIFER Announce 'North America Part II' Headline Tour

DOLL SKIN To Drop Love Is Dead and We Killed Her Album

IN THIS MOMENT Announces "Mother's House Of Horror" Fall Tour

HATRIOT Set For New Album From Days Unto Darkness

HANK VON HELL To Tour North America This Summer

SWORN ENEMY Releases "Seeds Of Hate" Video

SACRED REICH Unveil New Album, Awakening

WEAPONS OF ANEW Announces Dates With SCOTT STAPP And MESSER

FAITHSEDGE Reveal Bleed For Passion Album Details

LIKE A STORM Unleash "Out Of Control" Video

METAL & BEER FEST: LOS ANGELES Announces First Bands For 2019 Edition

EDENBRIDGE Unveil New Album Dynamind Details

BARONESS Drop New Video For "Tourniquet"

SUNN O))) Announces US West Coast September Tour Dates

3TEETH Endorse "President X" With New Video

SABATON Releases New Single For "The Red Baron"

MEGADETH's DAVE MUSTAINE Diagnosed With Throat Cancer

WEDNESDAY 13 Reissues Album Back Catalog

THE NIGHT FLIGHT ORCHESTRA Debut Brand New Single, Video For "Satellite"

HARM'S WAY Announces North American Summer Headlining Tour

DEVIN TOWNSEND Reveals Eras Part 4 Vinyl Box Set

MICHAEL SCHENKER FEST "Rock Steady" With New Single, Video

NONPOINT Drop "Fix This" Video

HE IS LEGEND Premiere "Boogiewoman" Video

GLORYHAMMER Stream "Masters Of The Galaxy" Track

BETRAYING THE MARTYRS Announce 'Summer Rapture' North American Tour

ALTER BRIDGE Set To Walk The Sky With New Album

HAMMERFALL Stream New Track "(We Make) Sweden Rock"

STATIC-X Adds More Dates To 'Wisconsin Death Trip 20th Anniversary Tour'

LOVE AND WAR Reveal Edge Of The World Cover Artwork

VOLBEAT Debut "Last Day Under The Sun" Video

PERIPHERY Announce "Hail Stan: North America 2019" Tour

CROBOT Unveil New Album Motherbrain

DEMON HUNTER Announce Summer "An Evening With" Dates

GRANNY 4 BARREL Gets "Nitro Sexy" With New Video

3rd Annual LAS RAGEOUS Music Festival Announces Music Lineup & Onsite Activations

JOHN 5, THE ARISTOCRATS Team Up For Co-Headline Los Angeles Show

REV JONES Drops "Bakwash" Video

NEW YEARS DAY Announce Tour Dates With GODSMACK

CLUTCH Stream New Single "Evil"

KADAVAR Reveal New Album's Title, European Tour

SHIPROCKED Goes To 11: 2020 Cruise Bands Revealed

GENERATION AXE Stream "Highway Star" Track