DUFF MCKAGAN - It's So Easy (And Other Lies) Autobiography Due In October


By Tokemaster General, Contributor
Friday, May 20, 2011 @ 6:31 AM


Duff McKagan's (VELVET REVOLVER, GUNS N' ROSES, DUFF MCKAGAN'S LOADED) autobiography, It's So Easy (And Other Lies), will be released on October 4th via Touchstone Books (formerly Touchstone Fireside)/Simon & Schuster.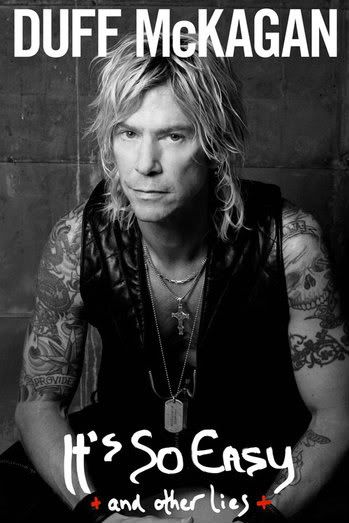 According to Gary Graff from Billboard.com, Duff McKagan promises that It's So Easy (And Other Lies) is "not the same story" as former Guns N' Roses bandmates Slash and Steven Adler told in their memoirs.
"Mine's not really a Guns N' Roses book, where I think Slash's ('Slash') really was...and I haven't read (Adler's 'My Appetite For Destruction')," McKagan, who plans to publish the book in October, tellsBillboard.com. "I'm not saying one's better than the other. This is just my story. It's really my demise into addiction and stuff, and then my way out and my journey into things. My Guns N' Roses story is my Guns N' Roses story. My Velvet Revolver story is my Velvet Revolver story. It's my rock story, from my distinct viewpoint."
McKagan acknowledges that "it was pretty gut-wrenching to write some of this stuff, just because I hadn't faced any of it until I had to write" the book. But while it's frank, he says the book is not a kiss-and-tell, either. "I didn't f*** around, but I didn't throw anybody under the bus, either," he notes. "There's some things you just don't break confidences on, even if you're warring with someone."
Read more at this location.




Please log in to view RANTS

If you don't have a username, click here to create an account!