Former AC/DC / DIO Drummer Simon Wright Checks In From DIO DISCIPLES Rehearsals


By Tokemaster General, Contributor
Thursday, June 2, 2011 @ 1:05 PM


Drummer Simon Wright (ex-AC/DC, DIO) has checked in from rehearsals for DIO DISCIPLES, which features an all-star line-up of musicians, some of which have performed with the late legendary RONNIE JAMES DIO (BLACK SABBATH, Dio, HEAVEN & HELL, RAINBOW, ELF):
"A big hello from myself and the Dio Disciples to all you mighty Dio fans.
We are in rehearsal at the moment getting ready to embark on our first European tour, It's been very weird and a little emotional getting through the songs without Ronnie, I keep hearing him saying, in my head, 'Lets try that part again' and 'OK, lets run the set...', it helps to remind me that we have to keep playing and get the job done.
As Wendy said, 'there will never be another Ronnie James Dio', absolutely 100% right. As we know though first and foremost Ron was a musician, and loved having a band and the music came first, with that in mind we all sat down talked and discussed the possibility of doing the Dio Disciples project. The most important point was to be able to bring Ronnie's brilliant songs to the fans and celebrate them in the best way we know how in a live show with all of you.
Just as important is that while you read this we are doing this from the heart and for all the right reasons, Ron was like a father to me and over the years we became best friends, I'm not trying to one up anybody here, there are lots of people who loved Ron, especially and of course Wendy, but this band is something I feel very strongly about and positive about, I wish we didn't have to do this project, I miss Ron everyday, but something tells me he would want us to carry on, work hard and continue bringing you the fans, his music."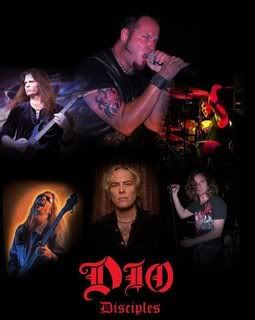 Dio Disciples are:
Simon Wright (AC/DC, Dio, UFO, MSG, RHINO BUCKET) has played drums in Dio since 1990's Lock Up The Wolves album.
On guitar is longtime Dio member Craig Goldy (ROUGH CUTT, GIUFFRIA, DAVID LEE ROTH, Dio) who made his Dio debut on 1985's Sacred Heart album.
On keyboards is 15 year Dio and HEAVEN & HELL veteran Scott Warren. Scott made his Dio debut on 1996's Angry Machines album.
On bass is the multi-talented James LoMenzo (MEGADETH, BLACK LABEL SOCIETY, SLASH'S SNAKEPIT, HAIL!, WHITE LION, David Lee Roth).
On vocals is Tim 'Ripper' Owens (ex-JUDAS PRIEST, YNGWIE MALMSTEEN, BEYOND FEAR, ICED EARTH, Hail!, CHARRED WALLS OF THE DAMNED)
Joining "Ripper" on vocals from Manchester, UK is Toby Jepson (LITTLE ANGELS, FASTWAY, GUN, TOBY AND THE WHOLE TRUTH).
Because of Rudy Sarzo's commitment to BLUE ÖYSTER CULT, James LoMenzo (ex-MEGADETH) will join the band for their European dates until Rudy fulfills his commitment to B.O.C.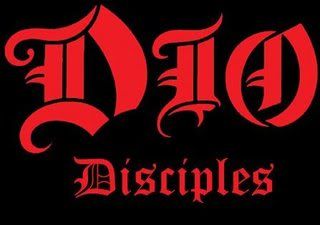 Dio Disciples dates are as follows:
June
8 - Moscow, Russia, - A2 Club
9 - St. Petersburg, Russia - Kosmonayt
10 - Tampere, Finland - Sauna Open Air Festival
11 - East Midlands, UK - Download Festival
12 - Newcastle, UK - Academy
14 - Glasgow, Scotland - Garage
15 - Wolverhampton, UK - Sleigh Rooms
16 - Manchester, UK - Academy 2
17 - London, UK - Islington Academy
19 - Uden, Netherlands - De Pul
20 - Aschafensburg, Germany - Colos Saal
21 - Hamburg, Germany - Markthalle
22 - Berlin, Germany - C Club
24 - Dessel, Belgium - Graspop
25 - Bochum, Germany - Matrix
27 - Vienna, Austria - Szene Wien
28 - Lucerne, Switzerland - Konzerthaus Schuur
29 - Milan, Italy - Magazzini Generali *
July
1 - Bilbao, Spain - Rockstar Live *
2 - Madrid, Spain - Heineken *
3 - Barcelona, Spain - Bikini *
* DORO PESCH to guest on vocals as Tim "Ripper" Owens will be stepping away from the tour at this point to attend to his daughter's wedding.




Please log in to view RANTS

If you don't have a username, click here to create an account!