CHICKENFOOT Complete New Album


By Tokemaster General, Contributor
Wednesday, June 22, 2011 @ 10:42 AM


CHICKENFOOT - the band comprised of former VAN HALEN and MONTROSE vocalist Sammy Hagar, RED HOT CHILI PEPPERS drummer Chad Smith, former Van Halen bassist Michael Anthony and world renowned electric guitarist JOE SATRIANI - have completed working on their sophomore effort titled Chickenfoot IV.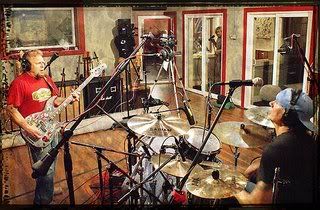 Anthony updated fans on his Mad Anthony Facebook page: "Thanks to everyone for all the birthday wishes! The only thing that makes my day better is that mixing on the new Chickenfoot CD is done! It's a lot heavier than the first record and I can't wait to get it out there! The first single should hit the airwaves sometime this summer with the full enchilada to follow in the fall. Stay tuned for all the details and we hope to see you all real soon!"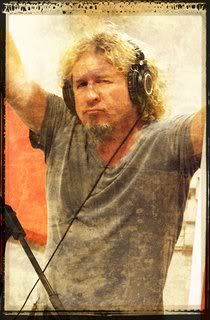 Hagar revealed at Canadian Music Week in March that Chickenfoot IV will contain 11 new songs. As for a label home, Hagar remarked: "We're not looking for one. We had a one-off deal with Best Buy and Redline Records which was a fantastic thing, I gotta tell ya. There ain't many record companies out there anymore and if there is, they don't do much for you. They put the record out and if it sells, great. If it don't, you're fucked. It's a strange world. The record industry's pretty much in the toilet right now. We don't care."
Photos courtesy of Chicken's Facebook page.




Please log in to view RANTS

If you don't have a username, click here to create an account!