DEEP PURPLE - First Three Albums To Be Re-Released This Month


By Tokemaster General, Contributor
Monday, July 18, 2011 @ 1:59 PM


It was the summer of 1968. Lead guitarist Ritchie Blackmore, keyboardist Jon Lord, drummer Ian Paice, bassist Nick Simper and vocalist Rod Evans, known collectively as DEEP PURPLE, released Shades Of Deep Purple. The introduction to America was the Top 5 hit 'Hush'.
On July 26th, Eagle Rock Entertainment will re-release one of the greatest debuts in all of hard rock, Shades Of Deep Purple, in addition to its follow-up, The Book Of Taliesyn (originally released four months later that same year), and their 1969 self-titled third album. All three re-releases come complete with bonus tracks of b-sides, studio outtakes and BBC jams.
Shades Of Deep Purple indeed had many colorations. The high percentage of instrumentals immediately set them apart from their peers. Their covers of THE BEATLES ('Help'), CREAM ('I'm So Glad') and THE JIMI HENDRIX EXPERIENCE ('Hey Joe') are totally unique. Clearly, this was a band heralded for greatness.
The Book Of Taliesyn cemented their rep for swirling keyboard drama and the kind of electric guitar soloing that only the greats could pull off. This time the hit was a cover of NEIL DIAMOND's 'Kentucky Woman'. But it was the creative reworking of another Beatles tune, 'We Can Work It Out', as well as a righteous rockin' treatment of IKE & TINA TURNER's 'River Deep Mountain High', jamming on for over 10 minutes that caught the attention of the underground.
Deep Purple, the album, capped off a tumultuous year in rock'n'roll history (1969). Deep Purple, the band, was obviously meant to start trends, not follow them, which led them to become one of the most influential rock bands in history. Their cover of DONOVAN's 'Lalena' is true to the spirit of the song: simplistically beautiful, one that singer Evans captures dramatically. With a mix of the psychedelic and the growing jam mentality that infused these tracks with dynamic musicianship, originals such as 'The Painter' and 'Emmaretta' alone carved out a hunk of Blackmore's growing legend. And Lord's liquid organ fills permeated the mix with the kind of high-octane quiver that was cinematic in scope. This is the album that gave a hint to the direction the band would pursue upon vocalist Ian Gillan and bassist Roger Glover replacing Evans and Simper on the very next album.
Eagle Rock Entertainment is an international media production and distribution company operating across audiovisual entertainment programming. Eagle Rock Entertainment works directly alongside talent to produce the highest quality programming output covering film, general entertainment and musical performance. Eagle Rock Entertainment has offices based in London, New York, Los Angeles, Toronto, Hamburg, & Paris.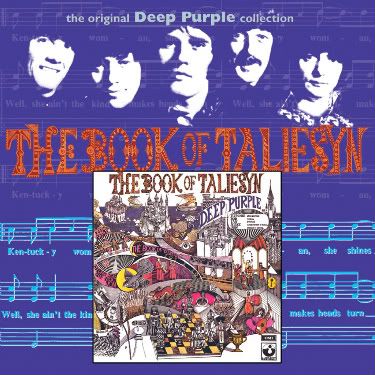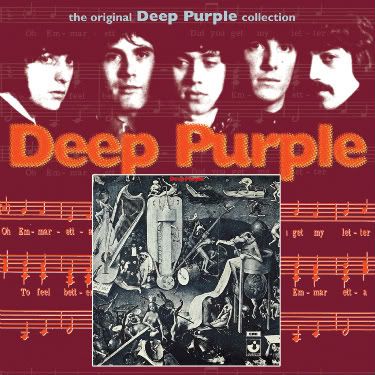 Please log in to view RANTS

If you don't have a username, click here to create an account!