Former THRESHOLD Singer Andrew 'Mac' McDermott Passes


By Tokemaster General, Contributor
Saturday, August 6, 2011 @ 6:22 AM


Andrew 'Mac' McDermott, the former lead singer of UK progressive metallers THRESHOLD passed away in England on Wednesday, August 3rd.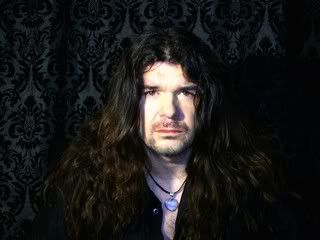 Threshold guitarist Karl Groom commented on his passing: "Mac played a large part in the story of Threshold and appeared on five studio albums. He also sang on numerous fan club releases and live albums. Although I have not seen him since 2007, for the last video shoot in Leipzig, he still remains in our minds and there is a big sense of loss. I have spoken to and seen ex members of the band over the last two days who are all very saddened by this turn of events. We remember Mac as being so vibrant and full of life, so find this news is hard to accept."
McDermott had "serious health problems" in the months leading up to his death, according to a June 2011 statement from the German melodic metal band Powerworld, with whom he recorded the 2010 album Human Parasite.
Threshold keyboard player Richard West echoed the sentiments of numerous fans who left messages of condolence on Threshold's Facebook site:
"Mac had such a big personality and one of the world's greatest rock voices, it's so very sad that we lost him so young. Our thoughts and prayers are with his family and loved ones".
McDermott had "serious health problems" according to a June update from POWERWORLD who parted ways with the singer - 'Mac' can be heard on the band's 2010 album Human Parasite.
McDermott's most recent musical venture was the band SWAMP FREAKS who "took some of the cool 'n' heavy from the '70s, FREE, ZEP, SABBATH and mashed it up with some '90s anarchy, PEARL JAM, NIRVANA, ALICE IN CHAINS, threw in some R.H.C.P and a sprinkle of punk rock."
McDermott had a long run Threshold, from 1998's Clone to 2007's impressive Dead Reckoning opus. His professional career started in the early '90s with SARGANT FURY where he recorded three albums with the German metallers.
A condolences page has been set up at this location.




Please log in to view RANTS

If you don't have a username, click here to create an account!