MEGADETH - Three New TH1RT3EN Songs Officially Available


By Tokemaster General, Contributor
Wednesday, October 19, 2011 @ 11:40 AM


In less than two weeks, MEGADETH will release their anxiously-awaited new album TH1RT3EN on November 1st. The album follows up 2009's Endgame, which was one of the most celebrated albums of the pioneering band's storied career.
Dave Mustaine is incredibly proud of the music put forth on the new recording, saying, "This record is the culmination of my work over the 13 records I recorded. There are moments on TH1RT3EN that capture my every emotion, and other moments where I am releasing feelings I never knew existed! My proudest moments of my musical career are captured on TH1RT3EN."
TH1RT3EN also marks the recorded return of bassist Dave Ellefson who was part of the band's classic lineup from 1983 to 2002. In a move that delighted the band's legion of diehards, Ellefson returned to performing live with Megadeth in early 2010 and has remained a fixture on the stage ever since. This is the first time Ellefson has played on a Megadeth record since 2002's Rude Awakening.
The title has several levels of meaning, which leader and guitar deity Dave Mustaine, who first picked up an axe at the age of 13, revealed in a recent chat with RollingStone.com, saying, "I was born on September 13th; this is my thirteenth record. It just seemed like it was the right thing to do to call it TH1RT3EN."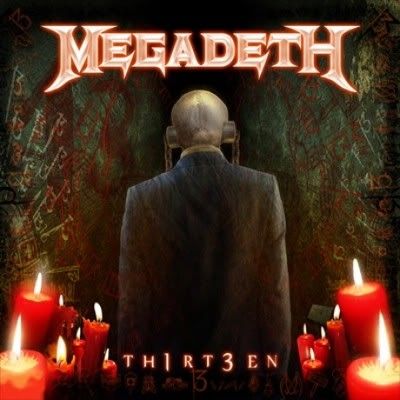 Three new Megadeth songs have been officially posted on YouTube. Check them out below.
'Public Enemy No. 1': 'Never Dead': 'Whose Life (Is It Anyways?)':




Please log in to view RANTS

If you don't have a username, click here to create an account!