KILLSWITCH ENGAGE, THE BLACK DAHLIA MURDER, OVERKILL To Headline 14th Annual New England Metal And Hardcore Festival


By Tokemaster General, Contributor
Tuesday, December 13, 2011 @ 11:43 AM


The 14th Annual New England Metal And Hardcore Festival will take place the weekend of April 20th - 22nd, 2012.
KILLSWITCH ENGAGE has been confirmed as the headliner of the festival. About this homecoming of sorts, vocalist Howard Jones said, "Yup, trouble's brewing. It's been great to have time off, but now it's back to business. All the guys in KsE are truly excited to be playing NEMHF again. It's like old times: hanging out with your friends, but they have mustaches now. Come on out, bring a friend and let's make some sweat!"
Also headlining the biggest and longest running metal festival in America for 2012 is THE BLACK DAHLIA MURDER.
Lead singer Trevor Strnad sums it up best: "It has always been a huge pleasure to play New England Metal And Hardcore Fest... I can't thank them enough for involving us again. Some of my fondest drunken memories are from NEMHF... I'm looking to rack up a few more!!! Come out and bang your heads til they fall off. I'll meet you by the sausage man!"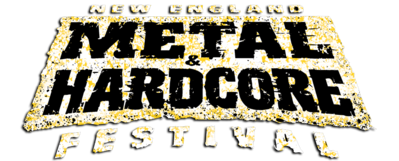 The 14th edition of the festival will also present a host of other festival vets and up-and-comers:
The lineup for for Friday, April 20th includes: THE BLACK DAHLIA MURDER, THE ACACIA STRAIN, OCEANO, ALL SHALL PERISH, NILE, SKELETONWITCH, LIONHEART, FLESHGOD APOCALYPSE, FIRST BLOOD, MOLOTOV SOLUTION, THE CONTORTIONIST, REIGN SUPREME, CONDUCTING FROM THE GRAVE, FIT FOR AN AUTOPSY, INCENDIARY, PALEHORSE, HOUR OF PENANCE, LEGION and RELENTLESS.
For Saturday, April 21st, a very special headliner we will be announced on January 2nd. The other bands confirmed for Saturday are: OVERKILL, IWRESTLEDABEARONCE, PROTEST THE HERO, PERIPHERY, BANE, SHIPWRECK, CRUEL HAND, ABORTED, BLACKGUARD, THE MONGOLOIDS, BELGARDOR, SYSTEM DIVIDE, NAYSAYER, THE GREENERY, DIAMOND PLATE, ROTTING OUT, EXPIRE, ELITIST, TRUMP THE HARLOT, MANNERS and MALEFICE.
Bands scheduled for Sunday, April 22nd are: KILLSWITCH ENGAGE, EVERY TIME I DIE, VANNA, FOR TODAY, CHELSEA GRIN, SLEEPING GIANT, STICK TO YOUR GUNS, ATTILA, ON BROKEN WINGS, MYCHILDREN MYBRIDE, FOR THE FALLEN DREAMS, TEXAS IN JULY, UPON A BURNING BODY, VOLUMES, LIKE MOTHS TO FLAMES, HUNDREDTH, NO BRAGGING RIGHTS, COUNTERPARTS and GIDEON.
"This year's lineup came together very well and we are very proud of it," said festival organizer Scott Lee. "New England Metal And Hardcore Festival is a fan driven festival and the bands we have put together are a good representation of that" adds John Peters - MassConcerts owner and festival co-founder.
Tickets for the festival will go on sale Friday, December 16th at 10 AM. Ticket prices are: $40 (Friday), $45 (Saturday), and $40 (Sunday) or $115 (three-day pass).
Further details here.




Please log in to view RANTS

If you don't have a username, click here to create an account!