ANTHRAX, DESTRUCTION, HAMMERFALL, SYMPHONY X Part Of Free Nuclear Blast Compilation


By Tokemaster General, Contributor
Friday, December 23, 2011 @ 1:06 PM


Nuclear Blast Records Europe has released a free download compilation exclusively on their Facebook page.
To get access to the sampler you must first Like the Facebook page.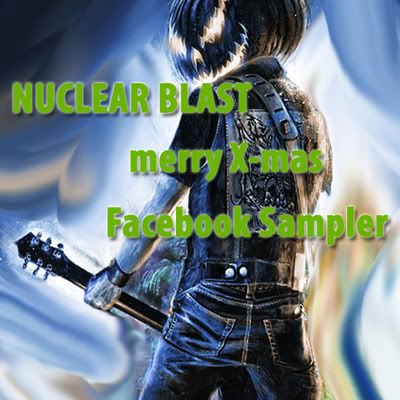 Tracklisting is as follows:
DESTRUCTION – 'The Price'
HELL – 'Save Us From Those Who Would Save Us'
DEMONAZ – 'All Blackened Sky'
SCAR SYMMETRY – 'lluminoid Dream Sequence'
CHROME DIVISION – 'Bulldogs Unleashed'
HAMMERFALL – 'One More Time'
PAIN – 'Dirty Woman'
RHAPSODY OF FIRE – 'Aeons Of Raging Darkness' (edit)
SYMPHONY X – 'Dehumanized'
COMMUNIC – 'Destroyer Of Bloodlines'
VADER – 'Come And See My Sacrifice'
SEVEN – 'Get It'
FLESHGOD APOCALYPSE – 'The Violation' (edit)
TASTERS –' Please Destroy This World'
CIPHER SYTEM – 'Communicate The Storms'
ANTHRAX – 'Fight'em Till You Can't'
BIOHAZARD – 'Vengeance Is Mine'
TEXTURES – 'Singularity'
WE CAME AS ROMANS – 'Mis/understanding'
THREAT SIGNAL – 'Fallen Disciples'
TEXAS IN JULY – '1000 Lies'
GRAVEWORM –' See No Future'
LIKE MOTHS TO FLAMES – 'You Won't Be Missed'
GOTTHARD –' Remember It's Me'
BATTLE BEAST – 'Enter The Metal World'





Please log in to view RANTS

If you don't have a username, click here to create an account!