METALLICA To Release Beyond Magnetic On CD


By Tokemaster General, Contributor
Wednesday, January 4, 2012 @ 11:21 AM


METALLICA's Beyond Magnetic, the four-song EP featuring unreleased tracks from the Death Magnetic sessions, will be available world-wide at retail on January 30th and in North America on January 31st.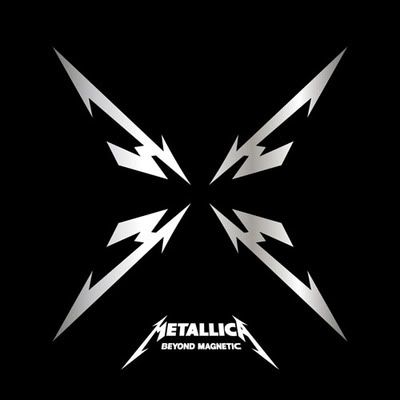 The Beyond Magnetic EP features four previously unreleased songs which were recorded during the sessions for the band's 2008 Death Magnetic album and were originally released as a gift to Metallica's Metallica Club members to enjoy immediately after the band played them at the recent 30th anniversary celebrations in San Francisco.
Metallica commented about the release: "During the Death Magnetic album sessions in 2007 and 2008, we originally recorded 14 songs. When it came time to pick the songs for the final album, we decided on 10 songs that you've all come to know over the last three years," said the members of Metallica. "Some of you may have heard bits and pieces of those other songs on 'Mission Metallica' (remember 'Mission Metallica'?!) or heard rumors about them during the recording process, and wondered, 'What ever happened to those other four songs???.' We kept them in the vault and decided to pull them just for this special celebration, so here are the four leftover tracks from the Death Magnetic sessions. They are ROUGH mixes, unfinished to their original degree of mixing from March '08. These four songs were released as gift to our closest fans, the members of our Fan Club, to enjoy. Now they're being made available to you."
Beyond Magnetic tracklisting:
'Hate Train'
'Just A Bullet Away'
'Hell And Back'
'Rebel Of Babylon'





Please log in to view RANTS

If you don't have a username, click here to create an account!