KISS are gearing up for the release of their forthcoming studio album Monster, and have given us another taste of what we can expect from their latest effort by unveiling the cover art and track listing for the record.

In a recent chat with Rolling Stone, GENE SIMMONS shed light on where KISS is at as a band these days, "The band is more focused than ever" Simmons explained. "The weather looks great for the band – reinvigorated, redefined, refocused and reborn."

He also shared his take on Monster,

"If you like guitars and drums, this is right up your alley. Which is better than right up your ass.

It's relentless til the end. We're not doing thrash. We're not doing any of that stuff. It's straight meat and potatoes. No messing around.

And no ballads, no string choirs, no little boys doing a cappella, no eunuchs singing background."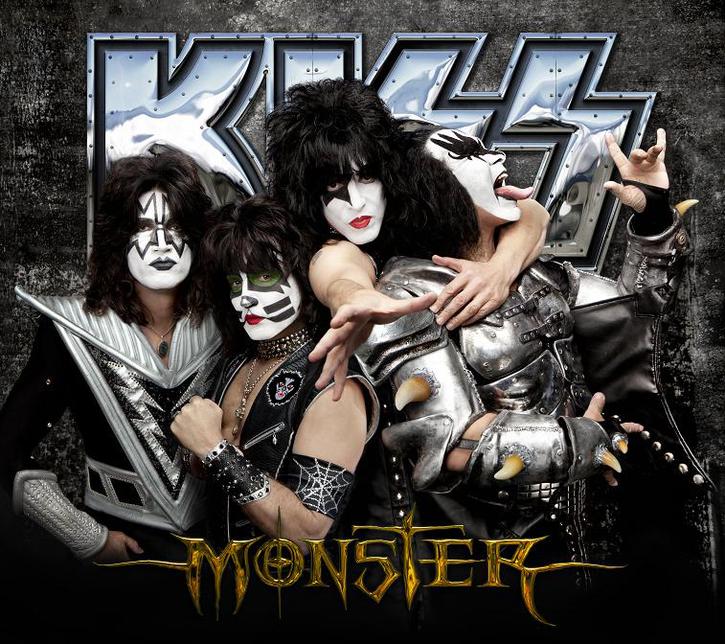 The "Monster" Track Listing is as follows:
Hell Or Hallelujah
Wall Of Sound
Freak
Back To The Stone Age
Shout Mercy
Long Way Down
Eat Your Heart Out
The Devil Is Me
Outta This World
All For The Love Of Rock & Roll
Take Me Down Below
Last Chance
Right Here Right Now

Monster will be unleashed on October 15th in the UK, and October 16th in North America.