Extreme Metal Fans: Bangor Films Needs Your Help!


By Larry Petro, News Monkey
Wednesday, October 17, 2012 @ 8:25 AM





Film Company Seeks Funding For Extreme Metal "Lost Episode"

In 2011 Banger Films released the biggest-ever series on the history of heavy metal and hard rock, Metal Evolution. Based on Bangerís groundbreaking Heavy Metal Family Tree, the series explored over 40 years of metal history - from Early Metal and Shock Rock to Thrash and Nu Metal. Following metalhead-turned-anthropologist Sam Dunn, Metal Evolution took viewers on an unprecedented journey to over 30 countries on 4 continents to interview 300 of metalís most respected musicians including Alice Cooper, Bruce Dickinson, Slash, Lemmy, Lars Ulrich, Tom Morello and members of VAN HALEN, DEEP PURPLE, SLAYER, LAMB OF GOD and many more. The series was a huge success, hitting #1 on VH1 Classic (US) and MuchMore (Canada), and broadcasting on networks in the United Kingdom, Norway, Germany, Australia, New Zealand, Sweden, Finland, Belgium, Brazil, India and elsewhere.

Despite this success, metal fans around the world claimed there was one glaring gap in the series: There was no episode on metalís most underground sub-genre: Extreme Metal...

For many metal fans, Extreme Metal is heavy metal. Since its emergence in the mid-80s, extreme metal has pushed metal to its sonic and aesthetic edge; bands like DEATH, MORBID ANGEL, CARCASS, ENTOMBED, DARKTHRONE, DIMMU BORGIR, OPETH and many more combined guttural vocals, blast beats and lyrical themes of death and the occult to create metalís most transgressive offshoot. Though deeply underground, extreme metal is not an obscurity: It is metalís motor of innovation and continues to thrive today.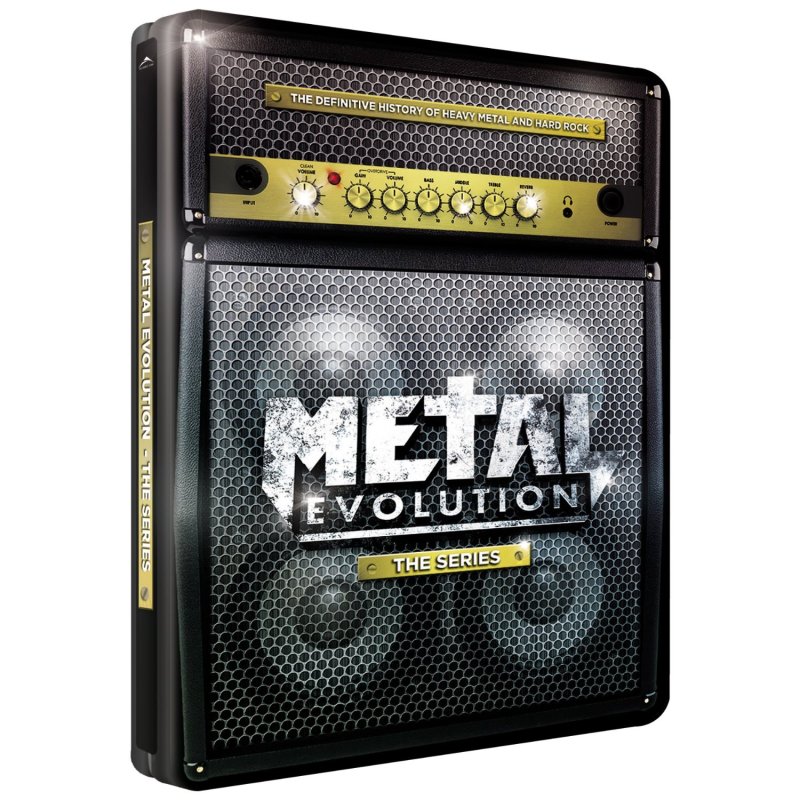 However, Extreme Metal was considered too extreme for some TV networks so Banger has come up with a different way to turn ďThe Lost EpisodeĒ into a reality:
Weíre launching an IndieGoGo campaign. Weíre appealing to the international metal community to help raise the funds to create the Extreme Metal episode. Contributorsí support will send Sam on a global journey from San Francisco and Tampa to the United Kingdom, Norway and Sweden to investigate the history, myths and intricacies of extreme metal. Sam will unravel the lineage between Extreme Metalís divergent branches - Death Metal, Grindcore and Black Metal - and meet with the sub-genreís most influential sonic architects: POSSESSEDís Jeff Becerra, CELTIC FROSTís Tom G. Warrior, MORBID ANGELís Trey Azagtoth, EMPERORís Ihsahn, OPETHís Mikael Akerfeldt and dozens more. The result will be an unforgettable portrait of metalís fastest growing sub-genre.
So in the name of Extreme Metal, please help us make this episode happen!
What We Need & What You Get
We are attempting to raise $135,000 to cover the entire production of Extreme Metal. These funds will cover everything from writing and research to travel and accommodations to music and stock footage/photo licensing to editing, directing, sound mixing, colour correcting, mastering and authoring. Each contribution level will receive a number of perks ranging from exclusive merchandise to days on set to personalized thank yous from bands that appear in the episode. See all the different contribution levels to learn more. In the event that we donít reach our goal, weíve brought together a consortium of Extreme Metal record labels and sponsors who have committed to helping make-up the funding shortfall. Other Ways You Can Help This is a call for the metal community to unite in the name of Extreme Metal. If youíre unable to contribute with dollars, there is still so much that you can do to spread the word:
Share our campaign with your people via Twitter, Facebook, and all other SNS. Have a mailing list or blog? Blast our campaign to your subscribers or post a blog post on how your followers can support the cause! Use the IndieGoGo share tools and spread the word! In addition to Metal Evolution, Banger Films has released several award-winning films including the groundbreaking documentary Metal: A Headbangerís Journey (Gemini Award winner), Global Metal, Iron Maiden: Flight 666 (winner of a Juno and the SXSW Audience Choice Award) and Rush: Beyond The Lighted Stage (Grammy nominated, Juno winner and Tribeca Film Festival Audience Choice Award winner).
Join our tribe:
Facebook: http://www.facebook.com/BangerFilms
Twitter: https://twitter.com/BangerFilmsInc
Vimeo: https://vimeo.com/BangerFilms





Please log in to view RANTS

If you don't have a username, click here to create an account!