Pure Rock Newswire 07/01/02


By Sefany Jones, Contributing Editor
Monday, July 1, 2002 @ 11:28 AM


| | | |
| --- | --- | --- |
| | | A Summary Of News, Rumors And |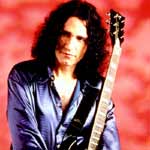 Bruce Kulick will be performing the "Star Spangled Banner" at the Florida Marlins / Chicago Cubs game in Florida at 6:55 PM on July 3rd at Pro Player Stadium in Miami.
Poison Drummer Rikki Rockett's "Diary for a New America" is moving along nicely. Rikki's "Art de Toilet" from the Hollyweird Tour can be seen here
According to a statement sent to Metal-Sludge.com by Halfcocked Drummer Charlie Johnsson, the band has been dropped from Dreamworks.
The Walworth County, Wisconsin Executive Committee late Friday approved promoters' plans to stage "Terrapin Station: A Grateful Dead Family Reunion," a two-day festival August 3-4 at the Alpine Valley Music Theater in East Troy. The event will mark the first time the surviving members of the legendary jam band-- Bob Weir, Phil Lesh, Bill Kreutzmann, and Mickey Hart--will play a full show since frontman Jerry Garcia died of a heart attack in 1995. (The band is billing itself as the Other Ones.)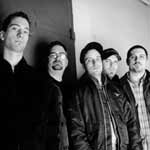 Boy Sets Fire's upcoming live EP, Live For Today, will see it's release on September 10th through Wind-Up Records. The EP will consist of live tracks taken from their upcoming July 19th show at Krome in South Amboy, NJ, as well as 2 new studio tracks. These studio tracks are also due to be included on the band's full-length, entitled Tomorrow Come Today, out in early 2003. Look for them on select east-coast dates of this summer's Warped Tour.
Dry Cell has been dropped from Reprise/Warner Records. You may have heard their first single, "Body Crumbles", here on KNAC.COM or on the Queen of the Damned Soundtrack, but the axe dropped even before the release of their debut album, Disconnected. The album has been pushed back to an August 27th release date.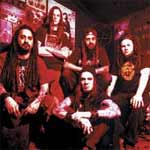 Superjoint Ritual will be filming their show at Deep Ellum in Dallas, TX today, Friday, June 28th for an upcoming DVD to be released this fall.

Launch.com reports that the next video by The Strokes will feature appearances by former Guns 'N Roses members Slash, Duff McKagan, and Matt Sorum. The clip, for the song "Someday," is being directed by Roman Coppola, son of famed film director Francis Ford Coppola. However, the concept of the video and the roles in it for the famed rockers are not being revealed at this time. System Of A Down's "Aerials" video will premiere on MTV2 on July 11th. The video will air once an hour all day that Thursday on MTV2. "Aerials" premieres on MTV on July 12th. Macabre have lined up the following European shows: 08/03/02 Wacken, GER Wacken Open Air
08/09/02 Arnhem, NETH Goudvishal
08/10/02 Weert, NETH Bosuil
08/11/02 Rotterdam, NETH Baroeg

Surviving members of the Doors -- Ray Manzarek, Robby Krieger and John Densmore -- will regroup to perform a concert in September, where members of bands such as Nickelback and Stone Temple Pilots will be involved, but it's unclear what role they will play. The performance will take place as part of the Harley-Davidson Open Road Tour event at the California Motor Speedway outside Los Angeles during the weekend of September 6th – 8th.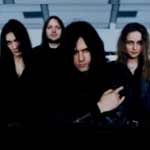 Destruction and Kreator have expanded the itinerary for their upcoming Hell Comes To South America tour. The confirmed dates so far are as follows: 08/28/02 Brasilia, BRA TBA
08/29/02 Belem, BRA TBA
08/30/02 Salvador, BRA Rock In Rio Cafe
08/31/02 Recife, BRA Clube Internacional De Recife
09/01/02 Sao Paulo, BRA Direct TV Music Hall
09/03/02 Santiago, CHI Palacio De Los Deportes
09/04/02 Coquimbo, CHI TBA
09/05/02 Lima, PER Club Lawn Tennis De La Exposicion
09/07/02 Bogota, COL Palacio De Los Deportes
09/08/02 Caracas, VEN Lagartos Pub And Disc
A Mexico City show is currently in the works as well.

Medication -- consisting of guitarist Logan Mader (ex- Machine Head/Soulfly), vocalist Whitfield Crane (ex-Ugly Kid Joe/Life Of Agony), guitarisBlunt (ex-Adayinthelife), and bassist Kyle Sanders (ex-The Piece Dogs) -- have posted a video for the track "Inside" online at this location. They have just issued their full-length debut, Prince Valium, through Locomotive Music.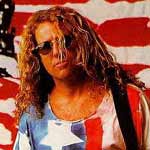 Bassist Michael Anthony (Van Halen) will be joining Sammy Hagar and The Waboritas on stage at Selland Arena in Fresno, CA tonight, June 27th.

Speed freaks get ready. As announced on the band's official website, Racer X will begin recording a new studio CD in September. The CD will be planned for release before Christmas 2002. Racer X includes original members Paul Gilbert (ex-Mr. Big), Scott Travis (Judas Priest), Jeff Martin and John Alderete. In the meantime, Paul Gilbert has a new solo CD out called Burning Organ. '80s melodic hard rockers XYZ have reformed and are currently working on a comeback album for MTM Records that will feature original members, vocalist Terry Ilous, drummer Paul Monroe, guitarist Marc Diglio and new member/guitarist JK Northrup. Bassist Sean McNabb (Rough Cutt/ex-Quiet Riot) and bassist Tony Franklin (wx-Blue Murder) will handle the bass duties on the CD, which will also include an appearance by drummer Vinny Appice (ex-Black Sabbath/Dio) on a few songs. Check out Ticketmaster.com for pre-sale tickets to the following Slayer/ Soulfly/ In Flames shows: Los Angeles, Denver, Chicago, St. Louis, Omaha and Washington, DC. A couple of additional dates have been announced for the forthcoming North American tour, which is scheduled to kick off in early August. So far the following shows have been confirmed: 08/03/02 San Jose, CA Event Center at San Jose State University
08/06/02 Universal City, CA Universal Amphitheatre
08/07/02 Mesa, AZ Mesa Amphitheatre
08/09/02 Denver, CO Fillmore Auditorium
08/10/02 Council Bluffs, IA Westfair Amphitheatre
08/11/02 St. Louis, MO The Pageant
08/13/02 New York, NY Roseland Ballroom
08/15/02 Philadelphia, PA Electric Factory
08/17/02 Worcester, MA The Palladium
08/20/02 Cleveland, OH Nautica
08/21/02 Columbus, OH PromoWest Pavilion
08/22/02 Pontiac, MI Phoenix Center
08/23/02 Chicago, IL Aragon Ballroom
09/05/02 Mississauga, ONT Hershey Center

In other Slayer news, they will be conducting an in-store signing session at HMV's Oxford Street store in London, England on Tuesday, July 16th at 5:30 PM, as they are scheduled to perform at the London Astoria on July 15th and 16th. On July 15th, Slayer will release a collector's edition of their latest CD, God Hates Us All, and a new DVD. The collector's edition of GHUA will include the original banned sleeve for the album and two extra tracks ("Scarstruck" and "Addict"), while the DVD, Darkness Of Christ, will feature the video for "Bloodline" as well as a live version of "Raining Blood." Interview and backstage footage will also be included. Jerry Cantrell, currently hosting a 'rock show' of his own each night as special guest on the Jim Beam Road To The Rackhouse Tour with Nickelback, will soon be hosting The Rock Show on MTV2, beginning the week of July 1st (Monday, Tuesday, and Wednesday), each night starting at 6pm.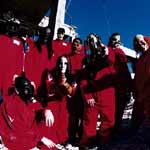 Slipknot have cancelled their appearance at Germany's Off Limits festival after city officials in the town of Leipzig expressed concern about the potentially high noise level of the "open air" event, which was previously due to be held on August 31st at Festwiese in Leipzig and on September 1st at Georg-Melches-Stadion in Essen. As a result of Slipknot's cancellation, the ticket price for the festival has been reduced from 58 to 44 euros. The upcoming re-release of Dog Fashion Disco's latest effort, Anarchists Of Good Taste, will feature two bonus tracks: "Pervert" and "Albino Rhino." Along with the aforementioned tracks, the release is also set to include the unedited video for the bands track "Leper Friend" plus revamped artwork when it lands in stores on July 9th through Spitfire.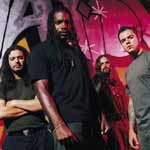 Sepultura are continuing to write material for their forthcoming album and expect to enter the studio in late August/early September to begin recording the effort for an early 2003 release through an as-yet-undetermined label. Meanwhile, the band will take a break from the current songwriting sessions to play two Brazilian shows this weekend -- in Goiânia on Saturday, and Brasília on Sunday, the latter as part of the Porão do Rock Festival. Guitarist Bruce Kulick (ex-Kiss) will be performing the "Star Spangled Banner" at the Florida Marlins / Chicago Cubs game in Florida at 6:55 PM on July 3rd at Pro Player Stadium in Miami.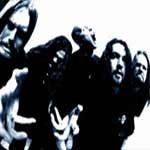 Meshuggah have completed work on their long-awaited new CD, Nothing, for an August release through Nuclear Blast Records.

Filter have postponed all of their previously announced tour dates, ranging from July 22nd through until July 31st, and will now instead be re-routing them into their upcoming fall U.S. headlining tour. The group's new album, The Amalgamut, is slated for a July 30th release through Reprise. Electric Wizard will be performing their last live show EVER this Thursday, June 27th at the Khyber Pass in Philadelphia, PA according to Stoner Rock. Reasons have yet to be explained. The remaining dates on their tour with Sons Of Otis and Unearthly Trance are as follows: 06/26/02 Brooklyn, NY North Six
06/27/02 Philadelphia, PA Khyber Pass Dave King's (Fastway/Katmandu) new band Flogging Molly will appear on The Craig Kilborn Show on July 9th to promote their latest CD Drunken Lullabies. Flogging Molly will also be doing the whole Van's Warped Tour as a main stage headliner. Go to floggingmolly.com for dates. And lastly, the FM track "What's Left of the Flag" will be on the 2002 Warped Tour compilation CD, with a video for the same song to go to the music channels soon! Slipknot drummer Joey Jordison (Murderdolls) has teamed up with Necrophagia vocalist Killjoy in a black metal project called Hell Pig.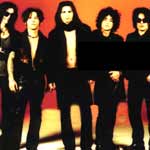 L.A. Guns have hit the road to debut material from their upcoming album, Waking The Dead, which is due out August 20th on Spitfire Records. This is the second album of late to reunite founding members Tracii Guns and vocalist Phil Lewis. Waking… was produced by the legendary Andy Johns (Led Zeppelin, Van Halen, Rolling Stones). Unsubstantiated , yet wishful, rumors abound that Buckcherry's Josh Todd and Keith Nelson are teaming up with ex-Guns N' Roses alumni Steven Adler, Slash and Duff McKagan to form a new band. This seems to carry some weight in a lot of publications, but there is no verification coming our way at this point. Gilby Clarke (ex-GN'R) will be performing at Quixote's True Blue in Denver, CO on July 29th. Eric Singer (Kiss) and Stefan Adika (ex-L.A. Guns) will be joining him. The band will perform cover songs and more. The phone # for the venue is (720) 570-8249. Tickets are $15 dollars in advance and $17 dollars at the door. You can check out a Dio promo video/sneak peak of his new music video "Push" at the Spitfire Records site. Meanwhile, Ronnie James Dio has gone on record saying the next two albums will be continuations of his critically acclaimed Magica project. In other words, it will span a trilogy.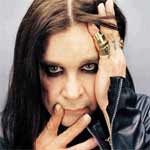 Reissues of Ozzy Osbourne's Bark At The Moon, No Rest For The Wicked, The Ozzman Cometh, and Ozzmosis arrived in stores on Tuesday, June 25th, complete with bonus tracks. Bark At The Moon contains the bonus tracks "Spiders" and "One Up The B-Side," No Rest For The Wicked contains a bonus live track of "Miracle Man," and Ozzmosis contains a bonus track, "Aimee." Candlelight Records confirms the participation of Sweden's Centinex on Deicide's fall tour of Europe. The tour marks the band's first full tour of Europe in nearly two years, and their first extensive tour in support of their latest album, Diabolical Desolation. Cattle Decapitation already banned in Germany before the album is out! German Metal Blade distributor SPV refused to put the album in stores due to the brutal artwork. This means that To Serve Man will be available in Germany only through the usual mail order companies. Beyond The Embrace are confirmed for the 2002 Death Across America U.S. Tour. This tour will mark the bands first cross-country jaunt, and is tentatively scheduled to begin on August 8th. The full line up has yet to be announced. For those who may not yet know, Beyond the Embrace has parted ways with drummer and long time friend Mike Bresciani. Recruited to replace Bresciani is Kevin Camille (ex-Roswell). Long time metal pioneers Riot will release Through The Storm on August 26th. Riot also serves up a version of UFO's "Only You Can Rock Me" and an instrumental version of the Beatles' "Here Comes The Sun". To help celebrate the release of Vehemence's new album God Was Created, the band will be hosting a CD release show/ party. It will be held at the Nile Theatre in Mesa, AZ on Saturday, July 6th. Bands scheduled to play are: When Heaven Bleeds, The Divide, Occision, Structure of Lies, and of course, Vehemence. For more information, check out vehemence.brutaldeath.net.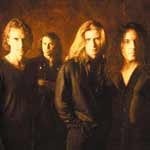 Megadeth alumni David Ellefson (bass), Jimmy DeGrasso (drums), Al Pitrelli (guitar) and Marty Friedman (guitar) have formed a new band together, and are in search of vocalist. A band moniker has yet to be disclosed. To audition for the vocalist opening, please send material (i.e. CD/tape, photo, bio, etc.) to Entertainment Services Unlimited at:

Entertainment Services Unlimited
Main Street Plaza 1000
Suite 303
Voorhees, NJ 08043 So, based on the reuniting of the ex-Megadeth members, Al Pitrelli will not be joining Savatage for their planned summer tour. In his place, guitarist/vocalist Jeff Waters (Annihilator), will step in to help out with the guitar duties. Savatage's upcoming dates include the following: 07/26/02 Moncofar, SPA Rock Machina Festival
07/29/02 Aschaffenburg, GER Colos-Saal
07/31/02 Munich, GER Backstage
08/01/02 Bochum, GER Zeche
08/02/02 Wacken, GER Wacken Open Air Festival
08/03/02 Pratteln, SWI Z7, Metal Dayz Festival
08/05/02 Budapest, HUN Island/Sziget Festival
08/06/02 Belgrade, YUG TBA Vision Of Disorder (V.O.D.) vocalist Tim Williams and guitarist Mike Kennedy have used the group's recent downtime to work on a new project, apparently unnamed at the time, according to Beneath The Green. An album's worth of material has already been written (including the only known song title so far, "Cruel World") and the duo are said to be currently holding auditions for a drummer and a bassist. Professional musicians who are serious about playing can send their information, resume, and, if possible, small sound clips to drummerandbassist@hotmail.com. Mad At Gravity's video for their current single "Walk Away" has been posted online, you can check it out on their recently overhauled official website, www.madatgravity.com. The song comes from the groups forthcoming ARTISTdirect debut Resonance, due out in stores on July 16th. Tomahawk will play a free warm-up show for their upcoming tour with Tool at Amoeba Records in Los Angeles, CA on July 10th at 6:00 PM. Bassist Keff Ratcliffe (ex-Pretty Boy Floyd) has been recruited by LA Guns as the band's new rhythm guitarist. Guns N' Roses guitarist Buckethead will be releasing his new album Bermuda Triangle through Catalyst on July 23rd. Queens Of The Stone Age have pushed back the release date of their forthcoming CD, Songs for the Deaf, to August 27th through Interscope Records. Six Feet Under have cancelled the remainder of their North American tour due to "some personal matters that members of the band had to take care of" (rumored to be a death in the family of one of the band members), according to an official statement from the group's record company, Metal Blade Records. More details will be forthcoming in the next day or so.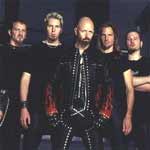 Halford will be performing tracks off their new release Crucible as well as several classic Judas Priest numbers live in the California studios of the syndicated radio show Rockline on Monday, July 22nd. Halford will be special guests for the entire 90-minute broadcast, which will see the group fielding phone calls from listeners taking in the satellite broadcast on more than 100 stations. Shadows Fall will be featured on the upcoming Plea For Peace compilation. "Stepping Outside The Circle," from the upcoming album The Art Of Balance, will appear on the CD. The compilation features tracks from some of the biggest metal, hardcore, punk, emo and indie rock bands today, including Anti Flag, Finch, Poison the Well, Avenged Sevenfold, Snapcase, God Forbid, Curlupandie, Open Hand, Cave In, Eighteen Visions, Taking Back Sunday, The Movielife, Dillinger Four, Piebald, Ultimate Fakebook, and many more. This year's double CD contains multimedia content including QPR training. Like CPR, QPR teaches you how to recognize the warning signs of a suicide and what three steps you can take to help save a life. You can learn to become a 'Gatekeeper' in less than 1-hour and the entire course is packaged in this CD. Hosted by actress and author, Carrie Fisher. The album will be released on August 20, 2002 through Hopeless Records/Sub City.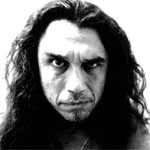 Apparently, the Slayer/ Soulfly/ In Flames August 5th gig at the Palladium in Hollywood, CA has been cancelled. Another Los Angeles-area show is expected to be announced shortly.

Guitarist Marty Friedman (ex-Megadeth) will be holding a guitar workshop at the Loyola Marymount University in Marina Del Rey, CA on Tuesday, June 25th between 1:00 and 4:00 PM. Reverend, featuring Wayne frontman David Wayne (ex-Metal Church), have pulled out of their appearance at Abrasive Rock Fest, which is scheduled to take place in Olympia, WA on August 3rd. According to drummer Todd Stotz, "last week we were offered a gig opening for Judas Priest at the Sunken Garden Theater in San Antonio Texas on August 2nd. The venue holds 15,000 and is expected to sell out. This is a rare opportunity for us, one we'll likely never get again. After much thought, debate, and screaming amongst ourselves, we have decided we are going to have to pull out of the Abrasive Rock show on the 3rd. It would be impossible for us to do both shows. This decision was not taken lightly, and I hope this doesn't screw up your plans too much, and we would love to do the show next year." Vocalist Lemmy Kilmister (Motorhead) will release his memoirs, White Line Fever - Lemmy: The Autobiography, on November 4th through Simon & Schuster, according to Kerrang! Magazine. The hardback version will be priced £16.99. Vocalist Stephen Pearcy will do an interview with VH1 on Monday, June 24th to talk about his solo project and other happenings for the year, presumably wrapping up the film Camp Utopia, his forthcoming album release, Social Intercourse, and upcoming tour. The currently scheduled live dates are: 07/06/02 Fort Lauderdale, FL The Factory
07/11/02 Clifton, NJ Connections
07/12/02 Baltimore, MD Thunderdome
07/13/02 N. Baltimore, OH JR's Bar & Grill
07/19/02 Pottsville, PA Goodfella's
07/20/02 Deerfield, OH The Compound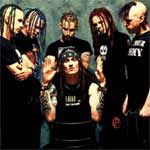 Dope has the following gigs lined up: 07/10/02 Cleveland, OH Peabody's
07/12/02 Des Moines, IA Hairy Mary's
07/13/02 Springfield, IL Viele's Planet
07/14/02 Hoopston, IL VSW
07/16/02 Columbus, OH tba
07/18/02 Attleboro, MA Jarrods
07/19/02 Concord, NH Chem Free
07/20/02 Portlan, ME Asylum
07/21/02 Leominster, MA Club Liquid
07/22/02 Long Island, NY tba
07/23/02 South Amboy, NJ Krome

If you are currently attending Seattle University, you just may bump into Loaded bassist Duff McKagan (ex-Guns N' Roses), who is there, majoring in business and finance. Endo are due to begin pre-production on their forthcoming studio album on July 6th at a Los Angeles studio with producer David Schiffman (RATM, SOAD, RHCP, NIN) for a late 2002/early 2003 release through DV8/Columbia Records. Blaze, led vocalist Blaze Bayley (Ex-Iron Maiden), are "borrowing" drummer Johnny Dee (Doro) for the remainder of the group's European tour with Overkill after regular drummer Jeff Singer's brother became very ill, causing the band to cancel their appearance with at Biebob in Vosselaar, BEL on Sunday, June 16th. Vocalist Ian Gillan (Deep Purple) has confirmed plans for former keyboardist Jon Lord to join the group for the upcoming UK tour. "I have it on good authority, i.e. from Jon Lord, that he will be joining us for the UK dates in September," stated Gillan. "Given the circumstances then and now, we've all decided that it would be excellent if Jon joined us for a few numbers (yet to be decided), and happily he's up for it. My illness, and the postponement of the UK dates, put a damper on what was going to be Jon's swansong with Purple." Doro has recorded a duet with Jean Beauvoir for inclusion on the next Crown Of Thorns CD, Karma. The song, said to be "a moving ballad," will apparently see the light of day in August.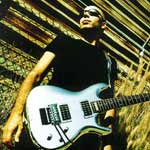 You can join in Satriani's Strange Beautiful Music listening party through Apple's Quicktime, beginning Tuesday, June 25th at 10AM (PST) through Thursday, June 27th, 10AM (PST). In addition to previewing the album, you will hear song introductions from Joe Satriani himself, giving a little background on each song. Check out Apple.com or Satriani.com for more details. Lockup, featuring bassist Shane Embury and guitarist Jesse Pintado (both of Napalm Death, vocalist Tomas Lindberg (ex-At The Gates/ The Crown), and drummer Nick Barker (Dimmu Borgir), have lined up the following gigs during the summer: 06/27/02 Osaka, JAP Club Quatro
06/28/02 Nagoya, JAP Club Quatro
06/30/02 Tokyo, JAP Club Quatro
07/04/02 Lübeck, GER Baroeg
07/05/02 Leipzig, GER With Full Force
07/06/02 Rotterdam, NETH TBA
08/02/02 Wacken, GER Wacken Open air
08/03/02 Jena, GER Casablanca
08/04/02 Pratteln, SWI Z7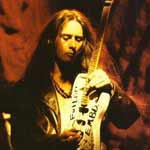 Blabbermouth.net reports that vocalist/ guitarist Jerry Cantrell, guitarist Dimebag Darrell (Pantera), guitarist/singer Chad Kroeger (Nickelback), and vocalist Dallas Smith (Default) have had reportedly had discussions about a future all-star collaboration. However, the combo hasn't gotten past the talking stage, according to Cantrell. "Chad and I have talked about doing something, but we haven't really taken it any further than that," said the guitarist. "So, of course I'd love to do something with Darrell, anytime." Despite their legal battles, Courtney Love, Dave Grohl, and Krist Novoselic agree that the fans should get to hear the unreleased Nirvana song "You Know You're Right," according to MTV.com. They would like to issue it on a Nirvana "best-of" collection by the end of the year, followed by a rarities box-set and a single best-of-the-box CD. Of course, this is all pending the current litigations.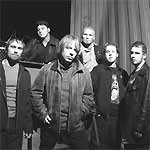 Underground Moon, featuring bassist Jeff Pilson (ex-Dokken) on vocals, will be supporting Engine, which features singer Ray Alder (ex-Fate's Warning) at the Troubadour in W. Hollywood, CA this coming Sunday, June 23rd. Showtime for Underground Moon is 9:15 PM sharp.

Blabbermouth.net snagged this tidbit from The New York Post: If Israel goes ahead and bans CNN from its airwaves, viewers there won't be missing out on much. Just before 7:00 PM the other night, Fox News Channel was carrying a live speech about education by President Bush, a fairly important subject and one that would seem ideally suited to air live on a 24-hour news outfit. But CNN was on a different track, airing an interview with washed-up shock rocker Gene Simmons, who was promoting a book about his raunchy life as lead singer for Kiss. I guess it's all a matter of how intelligently you rate your audience. Down's video for "Ghosts Along The Mississippi," shot on May 3rd in Worcester, MA, is now available for view at down-nola.com. Shadows Fall, featuring new drummer Jason Bittner (ex-Stigmata), have completed work on their third full-length album, The Art Of Balance, which is due for a September 17th release through Century Media Records.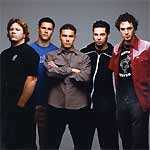 Mad At Gravity are tentatively planning to join up on the road with Jerry Cantrell, Creed and 12 Stones once they complete their Locobazooka gigs in late July. The groups forthcoming ARTISTdirect debut Resonance is slated for a July 16th release. Vocalist Mike Patton (Tomahawk) has lent his talents to the West Memphis Three benefit album. Patton laid his vocals down on the Black Flag classic "Six Pack" performed by Mother Superior, the backing band of former Black Flag frontman Henry Rollins, who is leading the project. The as-yet-untitled album, which is scheduled to be released through Sanctuary Records in October, will include appearances by Patton, Slipknot vocalist Corey Taylor, Iggy Pop, Hank Williams III (Superjoint Ritual), Ice T, and members of Rancid, among others. Les Claypool will be releasing his new solo album The Les Claypool Frog Brigade Presents Purple Onion on September 24th. Claypool plans to tour in support of the effort throughout the next month, along with a fall tour being eyed as well.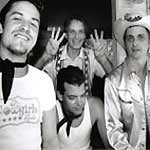 Tool have added more dates to their forthcoming tour with Tomahawk:

08/01/02 Pensacola, FL Civic Center
08/10/02 Baltimore, MD Baltimore Arena
08/15/02 East Rutherford, NJ Continental Airlines Arena
08/23/02 Buffalo, NY HSBA Arena
08/24/02 Ottawa, ON Corel Center
08/25/02 Hamilton ON Copps Coliseum
09/04/02 St. Paul, MN The Xcel Energy Center
09/06/02 Ames IA Hilton Coliseum
09/07/02 Moline IL Mark Of The Quad

Blabbermouth.net reports: Mötley Crüe bassist Nikki Sixx is collaborating with L.A. Guns guitarist Tracii Guns on an as-yet-undisclosed musical project, Guns reportedly told Don Jantzen of KQRC 98.9 The Rock in Kansas City during a live interview last night. No further information on this interesting pairing is available at this time. Doors fans will like this one: Sepultura guitarist Andreas Kisser and vocalist Derrick Green covering the Doors classic "Riders on the Storm" for Brazilian television. Check it out at Sepultura.com.br in Windows Media format: LO or HI. Kiss will contribute their talent to the forthcoming Ramones tribute album, We're a Happy Family. Kiss will reportedly cover either "Rock & Roll High School" or "Do You Remember Rock & Roll Radio?" according to album co-producer Rob Zombie. (hed)p.e. have posted their new song "Bury Me" online, you can check it out here. The track is slated to show up on their forthcoming and as of yet untitled new album, which is due out in stores on September 24th through Jive. Marilyn Manson was fined $4,000 after pleading no contest to misdemeanor assault and battery and disorderly conduct charges for gyrating his genitals against a security guard's head during a July 2001 Ozzfest concert, according to Launch.com. The judge denied the prosecutor's request for jail time, and had earlier dismissed fourth-degree criminal sexual assault. Manson faces civil charges in a similar suit from a different show, being sued for battery and emotional distress.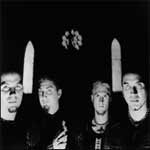 Nothingface have completed writing nearly 20 new songs for their forthcoming new album and will now begin pre-production for it next month. The group then expect to begin the recording process in September while a release early next year through TVT is being planned. Converge have commenced work on the follow-up to last year's Jane Doe opus, which is currently under the tentative title of You Fail Me, which is expected to go into the recording phase sometime this fall for an early 2003 release through Equal Vision Records. Finntroll have officially announced the departure of vocalist Katla, whose recent throat surgery will force the band to delay live activities even more. It's unclear when Finntroll will seek a replacement for Katla, but expect an announcement shortly as the fearsome outfit are expected to enter Studio Fredman in Gothenburg, Sweden to record the follow-up to last year's Jaktens Tid effort with producer Fredrik Nordstrom in November 2002. It's entirely possible that Tommy Åberg (Bloodshed) or Tapio Vilska (ex-Darkwoods My Betrothed) will replace Katla. The two vocalists helped Finntroll when Katla was first diagnosed with a tumor on his vocal chords. After finishing up their summer tour with Deep Purple and Dio, the Scorpions will proceed to Russia: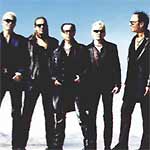 10/02/02 Ektarinburg Russia
10/04/02 Irkutsk Russia
10/06/02 Vladivostok Russia
10/08/02 Krasnoyarsk Russia
10/10/02 Novosibirsk Russia
10/11/02 Tomsk Russia
10/13/02 Omsk Russia
10/15/02 Ufa Russia
10/17/02 Perm Russia
10/19/02 Naberezhnye Chelny Russia
10/21/02 Nizhny Novgorod Russia
10/23/02 Samara Russia
10/25/02 Volgograd Russia
10/27/02 Rostov-on-Don Russia
10/29/02 Kharkov Ukraine
10/30/02 Dnepropetrovsk Ukraine
11/01/02 Odessa Ukraine
11/03/02 Lvov Ukraine
11/05/02 Minsk Belarus
11/07/2002 Vilnius Lithuania
11/08/2002 Riga Lithuania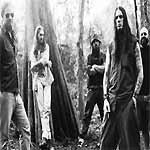 Down have announced the following Ozzfest one-off dates:

07/09/02 Rochester, NY Water Street Music Hall
07/14/02 Old Bridge, NJ Birch Hill
07/21/02 Wantaugh, NY Jones Beach*
07/27/02 Tampa, FL USF Sun Dome*
07/31/02 Montreal, QUE Parc Jean Drapeau*
08/01/02 Hamilton, ON Copps Arena*
08/18/02 Omaha, NE Ranch Bowl
(* w/ System Of A Down, Meshuggah, and Pulse Ultra)

Gene Simmons (Kiss) will be appearing in a new episode of MTV's Cribs, premiering tonight (June 19th) at 10 PM EST. Slayer/Soulfly/In Flames add a few more dates to their forthcoming tour: 08/03/02 San Jose, CA Event Center at San Jose State U.
08/05/02 Hollywood, CA Hollywood Palladium
08/07/02 Mesa, AZ Mesa Amphitheatre
08/09/02 Denver, CO Fillmore Auditorium
08/13/02 New York, NY Roseland Ballroom
08/15/02 Philadelphia, PA Electric Factory
08/17/02 Worcester, MA The Palladium
08/20/02 Cleveland, OH Nautica
08/21/02 Columbus, OH PromoWest Pavilion
08/22/02 Pontiac, MI Phoenix Center
08/23/02 Chicago, IL Aragon Ballroom
09/05/02 Mississauga, ONT Hershey Center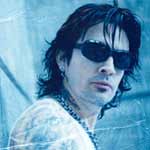 Tommy Lee has been added to the line-up of the Rolling Rock Town Fair 3.3 music fest in Greensburg, PA on July 27th, replacing Alien Ant Farm, who are recovering from injuries sustained in their recent bus crash. Blabbermouth.net says that bassist Twiggy Ramirez (recently departed from Marilyn Manson) reportedly auditioned for the touring guitarist slot in Queens Of The Stone Age, but eventually lost out to guitarist Troy Van Leeuwen (A Perfect Circle), who handled the second guitar duties during QOTSA's most recent US trek. Vocalist Doro Pesch and her band will perform the following dates during November: 11/13/02 Zaandam, NETH De Kade
11/14/02 London, UK The Underworld
11/22/02 Barcelona, SPA Razzmatazz 2
11/23/02 Madrid, SPA Caracol
11/24/02 Porto, POR Hard Club
11/28/02 Wien, AUS Planet Music
11/29/02 Wörgl, AUS Komma

Dimension Zero -- which features guitarist Jesper Strömblad (In Flames) on bass, guitarist Glenn Ljungström (ex-In Flames), vocalist Jocke Göthber (ex-Marduk) and drummer Hans Nilsson (Luciferion/Diabolique) -- have announced that Daniel Antonsson (ex-Pathos) is now a permanent guitarist in Dimension Zero. The Wildhearts have been confirmed as "special guests" on the Saturday night of this year's Bulldog Bash, which takes place in London, UK on August 10th. "Vanilla Radio," their first single in almost five years, has a tentative release date of Monday, September 23rd through the group's own Round Records. To coincide with the single release, The Wildhearts will be embarking on another UK tour. Expect to see them playing some larger venues this time round. Century Media Records announce their live DVD, Century Media Tenth Anniversary Party – Live, will be released on August 6th. As previously reported, the disc will feature footage from their tenth anniversary show which was held in September 2001 at the Roxy in Hollywood, CA. Along with assorted interviews and backstage footage, the following live songs will be included on the DVD in their entirety: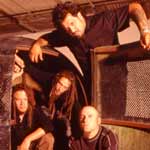 Scar Culture - "Keep It To Myself"
Scar Culture - "Color Returns"
Eyehategod- "30$ Bag"
Eyehategod- "Jack Ass In The Will Of God"
Shadows Fall- "The First Noble Truth"
Shadows Fall- "The Mystery Of One Spirit"
Skinlab - "Slave The Way"
Skinlab - "Scapegoat"
Nevermore- "Engines Of Hate"
Nevermore- "Beyond Within"
Devin Townsend Featuring Strapping Young Lad - "S.Y.L."
Devin Townsend Featuring Strapping Young Lad - "Detox"

God Forbid pulled out of their mini-Midwest tour with Shadows Fall and Killswitch Engage to concentrate on writing the follow-up to our debut, Determination. Their tour schedule will be as follows: 06/27/02 Brooklyn, NY - North Six (w/ Six Feet Under)
06/30/02 Philadelphia, PA - The Troc Balcony (w/ Killswitch Engage)
07/12/02 Syracuse, NY - Hellfest
07/13/02 Providence, RI - Met Cafe (w/ Lamb Of God)
07/14/02 Springfield, MA - Fat Cat (w/ Cannae, Barium)
08/02/02 Birmingham, AL - Furnace Fest (w/ Meshuggah, In Flames, Andrew WK, etc.) Slipknot's Corey Taylor and Jim Root have posted an MP3 of their side-project Stone Sour's track "Get Inside" here. "Get Inside" comes off the group's self-titled debut, which is currently being mixed by Toby Wright (Alice In Chains) and is set for a September 9th release through Roadrunner Records. The CD will include an alternate version of "Bother," which recently appeared on the Spider-Man soundtrack. Also, Stone Sour will film a video for "Get Inside" during their appearance at the Los Angeles club Whisky A Go-Go on June 26th.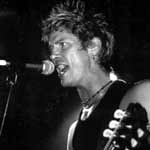 Loaded, featuring bassist Duff McKagan (ex-GNR), will issue their Dark Days debut in Europe on July 15th via Locomotive Music. A European tour will follow beginning on July 15th in Hamburg, Germany. Confirmed dates are as follows:

07/15/02 Hamburg, GER Schlachthof
07/16/02 Berlin, GER Loft
07/17/02 Munich, GER Backstage
07/19/02 Manchester, UK Hop & Grape
07/20/02 London, UK Garage
07/21/02 Glasgow, UK Cathouse
07/27/02 Moncofa, SPA Festival Rock Machina

System Of A Down have announced most of their Ozzfest off-dates, the bulk of which are expected to also feature Meshuggah and Pulse Ultra: 07/09/02 Hershey, PA Hershey Park Pavillion
07/15/02 Portland, ME Cumberland Civic Center
07/21/02 Wantaugh, NY Jones Beach
07/27/02 Tampa, FL Sundome
07/31/02 Montreal, QC Parc Jean Drapeau
08/01/02 Hamilton, ON Copps Arena

Halford have been confirmed as the headliners of this year's World Rock festival, which is scheduled to take place in Kyung Gi Do, Korea on August 15th –18th. Other acts set to appear at the event include Rage, Gamma Ray and Iron Butterfly. More bands will be confirmed in the weeks to come. Russia's Long Live Rock 'N' Roll Festival, which is to feature Saxon, Candlemass, Sodom, Primal Fear, Sentenced, Glenn Hughes, Doro, Grave Digger, Uriah Heep and Gamma Ray, was previously scheduled to take place on June 28th – 30th at the Vserossiyskiy Vystavochniy Centerin Moscow, has now apparently been postponed until August 24th, due to the recent riots following the Russian soccer team's loss in the World Cup.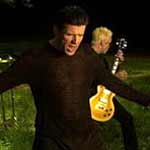 The Cult's Live In Los Angeles DVD, which was shot in October of last year, is due to be issued in Japan on July 24th. A North American/European release is expected a short time later. Live In Los Angeles reportedly contains 18 songs and has a running time of 87 minutes. Hatebreed have issued the following statement regarding the recent postponement of the group's Montreal and Quebec City shows: "Our apologies to everyone who was disappointed about the Montreal & Quebec City shows being re-scheduled. [Frontman] Jamey [Jasta] had to get emergency dental surgery. Fortunately, it went well and he his home now with his family. He is recuperating & getting ready for Hatebreed's much-anticipated return to the UK this weekend. Thanx to everyone who emailed their kind words of support. Hatebreed cannot wait to get back out on the road and keep flame of Perseverance burning. The shows keep getting bigger & better. Thanx to all for your support!" The second part of vocalist Tobias Sammet's (Edguy) all-star project, Avantasia, will be released in North America in October. Part II's line-up is similar to the first part. Michael Kiske (ex-Helloween), Kai Hansen (Gamma Ray), André Matos (ex-Angra), Henjo Richter (Gamma Ray), Markus Großkopf (Helloween), Alex Holzwarth (Rhapsody), David DeFeis (Virgin Steele), Sharon Den Adel (Within Temptation), Timo Tolkki (Stratovarius), Bob Catley (Magnum), and Eric Singer (Kiss) will be making appearances on the album.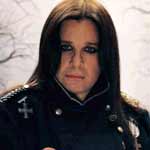 The Osbourne Family Bobble Heads are here! There are four different dolls for each family member --7-inch talking and non-talking models, 3-inch mini-bobbles, and bobble-head pens -- with Ozzy's talking model saying, "I love you all, but you're all fucking mad!", while Sharon's is set to exclaim, "Minnie, Minnie, Minnie. I love Minnie." Meanwhile, Jack's doll bristles, "Shut up and leave my room now! I don't need your help!" and Kelly's exhorts, "My teeth. My car. My vagina. My business!" Check out noveltoy.com for more info. Warlord, featuring guitarist William J. Tsamis, drummer Mark S. Zonder (Fates Warning), and latest addition, vocalist Joacim Cans (Hammerfall), have posted additional MP3 clips from their forthcoming comeback album, Rising Out Of The Ashes, at warlord.ws. The four cuts featured are as follows: 01. Invaders
02. Enemy Mind
03. Winds Of Thor
04. Lucifer's Hammer

Rising Out Of The Ashes is tentatively scheduled for a European release in late June/early July through Drakkar Records/BMG Entertainment.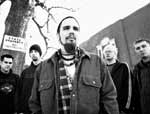 Killswitch Engage have parted ways with vocalist Jesse Leach. Although the exact reason for Leach's departure has not yet been disclosed, it is believed that his increasing distaste for the touring lifestyle had played a part in his decision to leave the group. The remaining members of the bandare reportedly auditioning potential replacements before resuming touring activities in support of their Alive Or Just Breathing CD.

Gamma Ray have lined up the following festival gigs: 06/18/02 Rome, ITA Valle Giulia (w/ Motörhead)
06/19/02 Turin, ITA Palastampa (w/ Motörhead)
06/20/02 Venice, ITA Marcon Sport Area (w/ Motörhead)
06/28/02 Balingen, GER Bang Your Head
06/30/02 Moscow, RUS Long Live Rock'n'Roll Festival
07/13/02 Lorca, SPA Lorca Rock
07/31/02 Budapest, HUN Sziget Festival
08/01/02 Zvolen, SLO Sport's Hall
08/03/02 Pratteln, SWI Z7 Metal Days
08/18/02 Seoul, KOR The World Rock Festival 2002
08/31/02 Derby, UK Bloodstock Festival
10/26/02 Katowice, POL Spodek – Mystic Festival 2002
11/16/02 Atlanta, GA ProgPower Festival

Down's sold-out performance at the House of Blues in Chicago, which took place on May 11th, will be available for listening online via a 24-hour audio webcast beginning on Thursday, June 20th at 12:00 PM PST / 3:00 PM EST. For more information, click here. The Gathering have posted an MP3 clip of a brand new track called "Debris," taken from the group's forthcoming mini-CD Black Light District, at this location. Snot's forthcoming live album Snot Alive! will now see a release on July 30th through Hip-O Records. The effort captures a set which the band performed in Hollywood, CA back in May of 1998 and has since been produced and mixed by former band guitarist Mikey Doling, who is now a member of Soulfly. A sound clip of "I Jus' Lie" from the album is available online at streetwise.com. Vocalist Oni Logan (ex-Lynch Mob) and guitarist Rowan Robertson (ex-Dio) will issue a newly-remastered version of the previously-unreleased debut album from the pair's ill-fated Violet's Demise project along with two or three additional cuts that are not included on the widely-pirated CD. However, the album will be packaged as Logan/Robertson Revisited. Oni and Rowan are due to return to the studio on June 19th to continue writing material for their ongoing collaborative effort.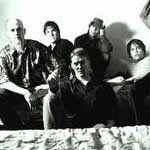 Queens Of The Stone Age have now been confirmed to perform on The Late Show with David Letterman on September 5th. The group's forthcoming album, Songs For The Deaf, is scheduled for an August 13th release through Interscope. Vocalist Vince Neil (Motley Crue), members of Skid Row, and vocalist Geoff Tate (Queensryche) will be the special guests on the Rock Never Stops edition of the syndicated radio show Rockline, which is scheduled to air today on Monday, June 17th. For more information and a list of station affiliates, click here. Paul Stanley (Kiss) will make an appearance on HBO's Chris Isaak Show on Tuesday, June 25th. Guitarist Steve Smyth (Dragonlord) will tour with Nevermore for all of the band's summer gigs; Smyth has not left Dragonlord or Testament. Lamb Of God have been confirmed as the headliners of the Metal-Nation: The Gathering Festival, which is scheduled to take place on June 28th –30th in Raleigh, NC. Lamb Of God will headline the opening night of the festival on Friday, June 28th. Other acts set to appear at the event include Beyond The Embrace, Deceased, Einherjer, Fog, Grand Belial's Key, Havochate, and Kataklysm. For more information, click here. Static-X fans can download a one-minute teaser of the footage you can expect on the exclusive CD that comes polybagged with the soon-to-be-released Static-X #1 comic book! Check out chaoscomics.com.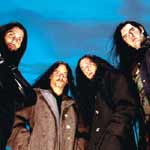 Type O Negative have finished demoing two more original compositions and an as-yet-undisclosed cover song for the group's forthcoming full-length album, tentatively due on October 29th through Roadrunner Records. The group had previously recorded nine songs during the pre-production process for the upcoming CD, among them "Nettie," "I Like Girls," "Valentine's Day," "I Need Love," "Anesthesia," "Why Won't You Love Me," "Above All Things," and "Life Is Killing Me." Dark Tranquility have set August 20th as the release date of their recently-completed new album, Damage Done. The Japanese version of the CD, for which there is no release date yet, will include a bonus cut called "The Poison Well."




Please log in to view RANTS

If you don't have a username, click here to create an account!






Represent! Get Your KNAC.COM Bumper Sticker

Happenings This Week on KNAC.COM

LIFE OF AGONY Set To Invade The UK This Fall

DIAMOND HEAD Drop New Album Title Track Video For "The Coffin Train"

IMMOLATION Announce North American Headline Tour

SUICIDAL ANGELS Set To Release Years Of Aggression

RINGWORM Announce Summer Headline Tour Dates

SANTA CRUZ Unveils New Single "Tell Me Why"

GHOST Add More Dates To 'Ultimate Tour Named Death' North American Headline Arena Trek

OPETH Reveal New Album In Cauda Venenum Details

FULL TERROR ASSAULT OPEN AIR Festival Returns For Fifth Year

GLENN HUGHES Announces November 2019 UK Tour

GYGAX Releases "Hide Mind" Single

Calgary's DECIMATE METALFEST Announces 2019 Lineup

CANNIBAL CORPSE Unveil Brutal "Red Before Black" Video

PAUL GILBERT Presents Video For "A Herd Of Turtles"

SHALLOW SIDE Announce Spring Tour Dates

SHATTERED SUN Drop "Shades Of Melodie" Video

KEELFEST 2019 Celebrates Three Decades Of Music In Non-Stop Show Over Three Hours Long

SUMMONER'S CIRCLE Drop Become None Album

HOLLYWOOD VAMPIRES Stream "The Boogieman Surprise" Track

BLACK STAR RIDERS Return With Another State Of Grace Album

CROBOT Debut New Video For "Keep Me Down"

VANDEN PLAS Set To Release The Epic Works 1991-2015 Box Set Collection

SOTO Launch "HyperMania" Single, Video

ROCKLAHOMA Band Performance Times Announced

TAKE THE DAY Release Music Video For "Save Me Now"

HARD ROCK HELL Announce HRH Road Trip XI - Ibiza 2020

SLIPKNOT Unveil New Album We Are Not Your Kind, First Video For "Unsainted"

RED FANG Launch Headbanging Music Video App Featuring New Single

PSYHO LAS VEGAS Announces Daily Band Lineups

SAMMY HAGAR Confirms The Lineup For His Second "High Tide Beach Party & Car Show"

HEAVY AS TEXAS Unleash "King Of Fools" Video

DESTRUCTION Reveal Cover Art For New Album Born To Perish

PAUL GILBERT Announces Solo Album Tour Dates

VOLBEAT Return With Rewind, Replay, Rebound Album

BARONESS Stream New Track "Throw Me An Anchor"

DONNIE VIE Gets Release Date For New Solo Album Beautiful Things

KILLSWITCH ENGAGE, CLUTCH Join For Summer Tour Dates

GRETA VAN FLEET Announces Fall Leg Of 2019 Tour

AS I MAY Unveil My Own Creations Album Details

HATE Launches Video For "Sovereign Sanctity"

TORCHE Reveal New Album Admission Details

THE ROCK GODS & METAL MONSTERS Auction Commences

ROTTING CHRIST Announce North, South American Headline Dates

AVATAR To Support BABYMETAL In North America

ALIEN WEAPONRY Release Music Video For "Ahi Ka"

PHILIP H. ANSELMO & THE ILLEGALS Confirm European Tour

(HED) P.E. Announces New Album Stampede

GLORYHAMMER Stream "The Siege Of Dunkeld (In Hoots We Trust)" Track

GENERATION AXE Lineup Reveal Live Album, Generation Axe: The Guitars That Destroyed The World (Live In China)

HELIX Go Old School With New Album Of Unreleased Material

ABBATH Announce European Tour

TENGGER CAVALRY Reveal Northern Memory Full Album Stream

Bay Area Thrash Metal Documentary Murder In The Front Row: The San Francisco Bay Area Thrash Metal Story Set For Public Premiere

Fantasy Metal Crusaders GYGAX Reveal New Album High Fantasy

LO-PAN Debuts New Song "Ascension Day"

SWEET Announce November/December UK Tour

JORN Set To Release New Live On Death Road Album

HELION PRIME Announces 'The Cybernetic Terror Tour'

ALIEN WEAPONRY Premiere New Single "Ahi Ka"

THUNDERPUSSY Announces Summer Headline Tour

METAL FOR KIDS UNITED Reveals 2019 Benefit Lineup

THE WILD! Launch New Single "Helluva Ride"

OF MICE & MEN Drop "Mushroom Cloud" Video

TARJA Unveils New Album In The Raw

THE RODS Stream New Single "Louder Than Loud"

SABATON Unleash New Single/Video, "Fields Of Verdun"

ABNORMALITY Launches New Single, "Monarch Alpha"

CHICAGO OPEN AIR Reveals Band Performance Times

SLASH FT MYLES KENNEDY AND THE CONSPIRATORS Release "Boulevard Of Broken Hearts" Video

COLD KINGDOM Release "A New Disaster" Video

GRUESOME Announce EU/UK Summer Headline Tour Dates

NEW YEARS DAY Premiere "Shut Up" Video

ROCKLAHOMA Announces 2019 Onsite Attractions

THEM Releases New Single And Epic Video For "As The Sage Burns"

SANCTUARY Announce 2019 North American Headline Tour

ARCH/MATHEOS Drop New Single, "Wanderlust"

UFO Tour 2019 Will Continue With New Guitarist

NORTHLANE Reveal New Album Alien, Debut Video For "Bloodline"

OZZY OSBOURNE Announces Rescheduled UK/Europe "No More Tours 2" Dates

DUANE MORANO Celebrates '80s Metal With Incognito Album

FLESHGOD APOCALYPSE Launch "Healing Through War" Video

HAMMERFALL Unveil New Album Dominion

URIAH HEEP To Join JUDAS PRIEST On North American Tour

MONOLITH ON THE MESA Announce After Party Lineup

THREE TREMORS Unleash "Fly Or Die" Video

LOVE N' REVENGE Drop New Single "All 4 U"

SABATON Plots 'The Great Tour' North American Invasion

DEATH ANGEL Unleashes New Song "The Pack"

DEF LEPPARD To Release 2nd Limited Edition Box Set, Def Leppard - Volume Two

ENFORCER Present "Regrets" Music Video

JANET GARDNER Announces Your Place In The Sun Album

AXEL RUDI PELL Releases New Single And Video For "Only The Strong Will Survive (Live)"

THY ART IS MURDER Announce New Album Human Target

HE IS LEGEND To Release New Album White Bat

DEAD BY WEDNESDAY Release New Self-Titled Album

HATE Reveal Details For New Album Auric Gates of Veles

SOTO Release Second Single, Title Track "Origami"

TURILLI/LIONE RHAPSODY Set To Release Debut Album Zero Gravity (Rebirth And Evolution)

THE DAMNED THINGS Stream New Track "Omen"

FOZZY Announces 'Unleashed In The West' U.S. Tour

BLACK LABEL SOCIETY Are "Bored To Tears" In New Video

STRIKER Reveal More 'Summer Of Shred' Tour Dates

LO-PAN Release New Single, Video For "Ten Days"

BUCKCHERRY Announce November U.K. Tour

RIDE FOR RONNIE Motorcycle Ride & Concert Announces Additional Performers, EDDIE TRUNK's All-Star Band Members

UK Supergroup TRONOS Drop "Premonition" Single

DIAMOND HEAD Unveil "Death By Design" Video

STATIC-X, DEVILDRIVER Announce WEDNESDAY 13, RAVEN BLACK As Additional North American Tour Support

SONIC TEMPLE Festival Reveals Music & Comedy Performance Times

DUFF McKAGAN Releases New Track "Don't Look Behind You"

AFTERSHOCK 2019 Expands To Three Days, Announces Lineup

3TEETH Debut NSFW "Exxxit" Video

CORROSION OF CONFORMITY Announces North American Summer Headlining Tour

MONOLITH ON THE MESA Festival Comes To Taos, NM

WARRIOR SOUL Return With New Album Rock n' Roll Disease

Inaugural EXIT 111 Fesitval Reveals Full Details

SKILLET, SEVENDUST Join For Co-Headline 'Victorious War' Summer Tour

Mexico's CERBERUS Set To Unleash Fire!

GEARS Release Music Video For "Tango Yankee"

NEW YEARS DAY Announce 2019 'Unbreakable' Headline Tour

SAINT VITUS Unveil New Song, "Useless"

JINJER Announce North American Headline Tour

CELLAR DARLING Debut New Track "Freeze"

ABNORMALITY Debut New Single "A Catastrophic and Catalyzing Event"

EXODUS Celebrate 40th Anniversary With Unearthed Live Single, "No Love (Live At Day In The Dirt 1984)"

HALCYON WAY Debut "The Church Of Me" Video

THE HOLLYWOOD VAMPIRES Are Back With Rise Album

EPICENTER Festival Reveals Band Performance Times

ENTHRONED Premiere "Hosanna Satana" Video

EXMORTUS Confirm North American Spring Tour

SNEW Release New Video For Track "Sharpie"

MEGADETH, OPETH Join 2019 PSYCHO LAS VEGAS Lineup

MIND OF FURY Drop "Let Me Fly" Video

AMON AMARTH Launches "Crack The Sky" Video, Announces North American Headine Dates

KING'S X Enter The Studio To Record First New Album In Over A Decade

BEASTO BLANCO Releases Music Video For "The Seeker"

HARDLINE Announce First Leg Of 2019/2020 Life Tour Dates

KNAC.COM Exclusive: AFTER THE FALL Debut Lyric Video For "The Fight"

BULLET Set To Release New Live Album Live

STITCHED UP HEART Premieres New Song "Lost" Featuring SULLY ERNA Of GODSMACK

AT THE GATES Drop "The Colours Of The Beast" Video

ELUVEITIE, KORPIKLAANI Join For Co-Headline North American Tour

VENOM Stream Track "Bring Out Your Dead"

METALACHI Announce Spring 2019 Tour Dates

GLORYHAMMER Release Namesake Video For "Gloryhammer"