DEVIL CITY ANGELS
Devil City Angels
Century Media - 2015
http://devilcityangelsmusic.com/




Don't make the mistake thinking that with the history of this lineup (singer Brandon Gibbs, guitarist Tracii Guns, drummer Rikki Rockett and the latest addition Rudy Sarzo taking over for Eric Brittingham who played on the album but left after the official recording) that the album would be heavily influenced by previous glam backgrounds. It is certainly far from it. The disc is a bluesy yet melodic rock album.

This debut disc moves along with a funky overtone on "Numb" (the opener) to a slightly AEROSMITH-esque/Joe Perry riff like "All My People". "Boneyward" is definitely a large, riff filled arena rock tune.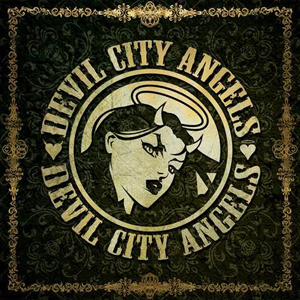 As Rockett screams "Yo guys, just go with me on this!" at the opening of "I'm Living", the band launches in to one of the most melodic, catchiest tunes on the disc. This tune definitely gets you grooving along instantly. Easily one of the best songs here.
This ten song disc will not leave you disappointed. It is chuck filled with blues, and riffs and of course plenty of melody. This is something you would expect from musicians of this caliber, as there is not one filler song on this disc.
4.5 Out Of 5.0
Order your copy of Devil City Angels in the KNAC.COM More Store right HERE.