NEXT TO NONE
A Light In The Dark
Radiant Record




Review By Halo

Teen music prodigies NEXT TO NONE is name you should get use to seeing. These Pennsylvania rockers classify their sound as progressive hard rock. Not even one of these guys are over the age of 16. With all four members having been friends since the 1st grade, they started writing and producing original work at ages 12 and 13. The members consist of lead vocalist and keyboardist Thomas Cruce, guitarist Ryan Holland, bassist Kris Rank and drummer Max Portnoy, the son of the phenomenal Mike Portnoy, former drummer for DREAM THEATER and currently drumming for THE WINERY DOGS, TWISTED SISTER and a list of other supergroups. With the help and direction of these young guy's musical influences and mentors they have developed an astonishing seasoned sound already. This album has awesome guest appearances by Bumblefoot (GUNS 'N' ROSES) and Prog legend Neal Morse.

I admit I was skeptical before listening based on the young ages but holy crap, I was quickly reminded that age isn't everything and natural talent prevails.

The intro song on A Light In The Dark is "The Edge Of Sanity". It"s nine minutes and forty seconds long, but all I can say about this first impression introduction is 'welcome to the crazy train of immense talent'. This track demonstrates each of the four members' tremendous individual talents.

The sound of this entire album can be described as Symphonic rock, mixed with a technically progressive heavy metal. It's instrumentally amazing. The influence of AVENGED SEVENFOLD, METALLICA, SEVENDUST and LAMB OF GOD is evident in their sound.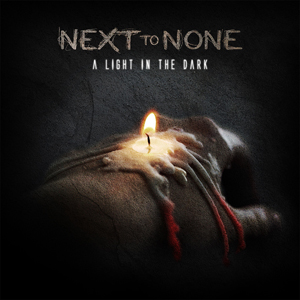 There are 9 tracks on this album and the subject matter of the entire album deals with many teen angst life issues and some very controversial social issues. Much of this album is coming from the social pressures of the youth today. Track #8, "Legacy", and track #9, "Blood On My Hands" tell the story of incidents much like the mass school shootings that have been prevalent in our news stories. Through the lyrics of these two tracks both sides, the accused culprit and the victims stories are told, with exploration into the mind of the accused and social problems that could have caused the actions. The songs go into the acknowledgement of the innocent lives stolen but all the while possibly trying to vindicate the guilty.
All the tracks are instrumentally and musically executed incredibly. It will be interesting to see how these young men evolve and how their sound matures because they are already light years ahead of most musicians in their age range and could blow away bands with much older members.
NEXT TO NONE is currently touring in NY, NJ, MI, PA and CT. They have already been a support to THE WINERY DOGS, ADRENALINE MOB and other notable acts in addition to having a spot on the Vans Warped Tour. NEXT TO NONE also won the People's Choice Award at the UBace Battle Of The Bands.
A Light In The Dark album was released this past summer and started getting recognition with the track "You Are Not Me". You can also check out the album on Reverbnation and iTunes as well.
These kids are solidifying their own name and gaining a fan base of all of ages. Check them out live if they come near you!
4.0 Out Of 5.0
Grab a copy of A Light In The Dark in the KNAC.COM More Store right HERE.