DOOM SIDE OF THE MOON In Austin, TX


By Rob McNees, Vinyl Aficionado
Wednesday, December 12, 2018 @ 10:48 AM


| | | |
| --- | --- | --- |
| | | At Emo's, November 30th |
Photos By Rob McNees
Tribute bands are alot like real bands in the fact that you have great ones and not so great ones. KISS tributes did big business while they were on their 'glam' phase, and the better ones still put one a helluva tribute show. I've seen AC/DC tributes as well that were pretty good. Which brings me to DOOM SIDE OF THE MOON. A side project from Kyle Shutt, guitarist from Austin Texas's THE SWORD, which is a Heavy tribute to PINK FLOYD. Now growing up I had a strong dislike for PINK FLOYD because along with LED ZEPPELIN they got played on the Houston radio every 30 minutes on the hour it seemed. This was of course back when listening to FM radio was actually a cool thing to do and they broke bands and promoted concerts.
But as i grew older, I stopped listening to the radio completely, and my music collection became better than any radio station on earth. A decade or 2 went by, and then I had a friend gift me their vinyl collection, which included a few albums by PINK FLOYD. And so I threw them on, and much to my surprise, I actually enjoyed them! And then hearing about and seeing videos of their live shows and also knowing that David Gilmour & Roger Waters don't like each other really and will never tour together again, I've figured I missed the boat on that deal when lo and behold I hear about DOOM SIDE OF THE MOON. I don't know if they themselves would say they're a tribute band. It's a slippery slope when you're playing someone else's music, especially when it's as beloved and generational like . You can't change the music that everyone knows, right? The band walks that tightrope perfectly as they heavy the music up immensely without actually changing the songs themselves. Really amazing!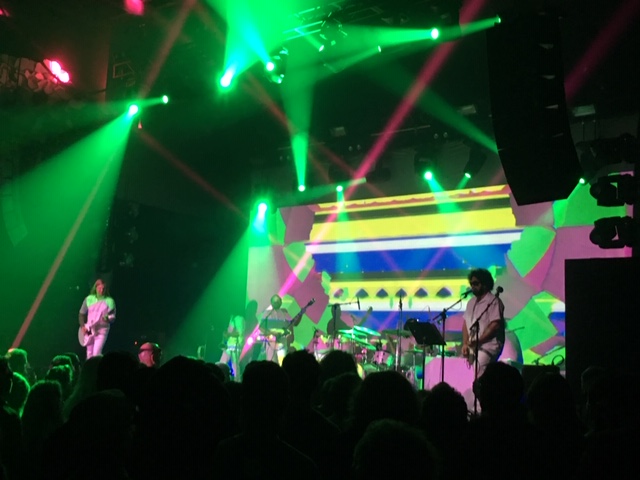 But what about the show then, you ask? The band themselves come out, dressed in all white with white instruments. A huge backdrop behind them plays all manner of psychedelic colors and displays. Strobes, lights and smoke bring another layer to the party. And finally, the music. As I said earlier, being a Metalhead I throughly enjoy how they bring that heaviness but still remain true to the FLOYD originals. Opening with "Welcome To The Machine", DOOM SIDE then payed their kinda namesake, "Dark Side of The Moon" in its entirety. From "Speak to Me" thru "Money" to "Eclipse" it was all there, with a full band including saxophone, bongos, the whole ball of wax. And the crowd was digging it, taking in the whole event while jamming out. Oh, the band even gave out 3-D glasses for that extra touch of psychedelia. But the band weren't done yet. For the encore, DOOM SIDE played their EP called, naturally Encore. 3 amazing versions of "Have A Cigar", "Pigs" (Three Different Ones) and finally the finale of "Wish You Were Here". A brilliant show from start to finish. I highly recommend that you catch DOOM SIDE OF THE MOON if and when they play even remotely close to your neck of the woods.

And they also have released their versions of all these PINK FLOYD classics on CD & vinyl, including "Money" as a stand alone 7" release!! They have videos too if your curious as to what they're all about. Give them a chance. I think you'll love it as much as I did.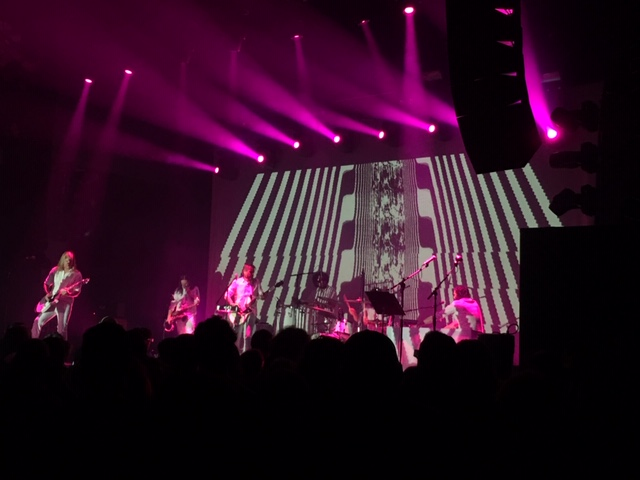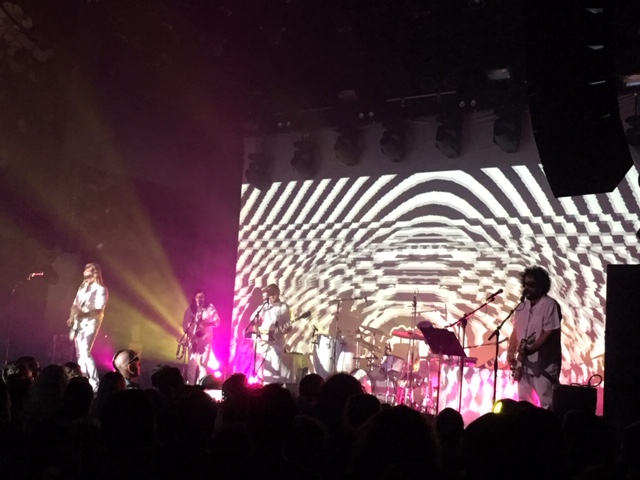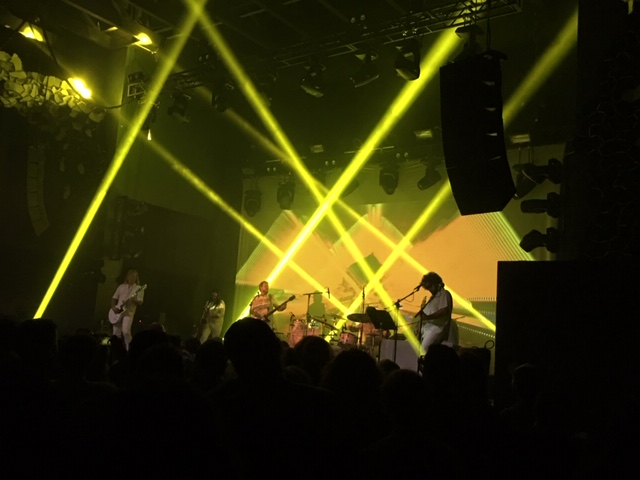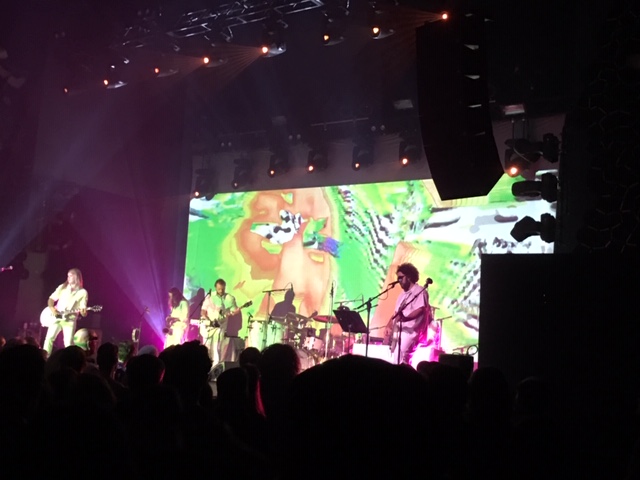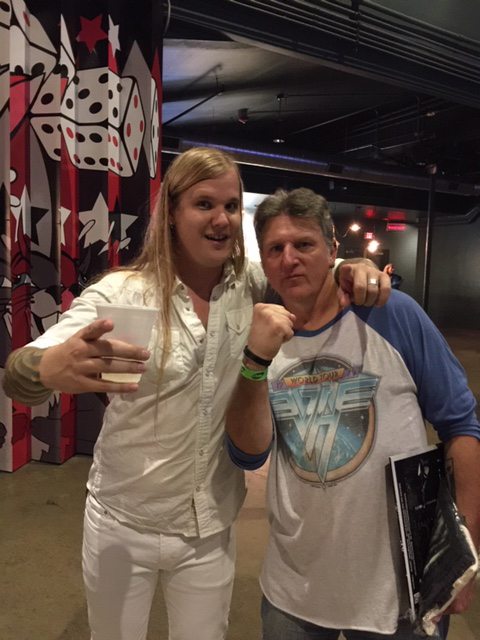 Please log in to view RANTS


REDEMPTION I Am The Storm

RON YOUNG Judge This Book By Its Cover

LAST IN LINE Jericho

GRETA VAN FLEET, RIVAL SONS In Anaheim, CA With Photos!

WISHING WELL Sin And Shame

OTTTO Life Is A Game

SAXON More Inspirations

THE WINERY DOGS, BLACK HEART SAINTS In Houston, TX With Photos!

ROBIN MCAULEY Alive

CRADLE OF FILTH, DEVILDRIVER In Santa Ana With Photos!

KAMELOT The Awakening

ALTER BRIDGE, MAMMOTH WVH In Houston, TX With Photos!

ACID KING Beyond Vision

STEEL PANTHER On The Prowl

NIGHT DEMON Outsider

YNGWIE MALMSTEEN In Ottawa, Canada

THEORY OF A DEADMAN, SKILLET, SAINT ASONIA In Houston, TX With Photos!

OFFICER X Hell Is Coming

PERIPHERY Periphery V: Djent Is Not A Genre

INSOMNIUM Anno 1696

STEEL PANTHER, CROBOT, TRAGEDY In Houston, TX With Photos!

BABYLON A.D. Live Lightning

ROTTING CHRIST, CARACH ANGREN, UADA, GAEREA In Houston, TX With Photos!

MOTÖRHEAD Bad Magic: Seriously Bad Magic