ROBERT PLANT AND THE SENSATIONAL SPACE SHIFTERS In Ottawa, Canada


By Andrew Depedro, Ottawa Corespondent
Tuesday, September 24, 2019 @ 7:19 AM


| | | |
| --- | --- | --- |
| | | The Songs Remain Insane! Led Zep Frontman Robert Plant Gets Global At The CityFolk Festival September 14, 2019 |
If the past week that had seen the sudden passing of both Eddie Money and CARS frontman Ric Ocasek managed to have taught me anything, it was that one must never take for granted the legacy of our admittedly aging rock legends. Having been unable to volunteer at this year's CityFolk festival (whose lineup turned out to be somewhat better than this year's Bluesfest even with OUR LADY PEACE among them on its 25th anniversary), I bode my time and waited for the final performance to close out the burgeoning local summer festival: Robert Plant – the voice of the mighty LED ZEPPELIN himself.

Since ZEPPELIN's immediate demise following the death of famed drummer John Bonham in 1980, the surviving members of the legendary band have continued with their music careers. John Paul Jones has found fame as a music producer and Jimmy Page has been largely touring and recording on a lower profile (that's when he's not otherwise publicly quarreling with his close neighbor Robbie "Rock DJ/Fat Dancer From Take That" Williams over zoning bylaws. Yes, this is actually a thing if you do a search on it.). And Robert Plant has forged a healthy solo career stemming 11 studio albums and two compilation albums. He's also ventured into new musical territories with various side projects including crooner pop supergroup THE HONEYDRIPPERS (with Jimmy Page) in 1984 and his 2007 collaboration with bluegrass/country songstress Alison Krauss. And his solo backing band of sorts run the proverbial gamut from THE STRANGE SENSATION to THE BAND OF JOY (who headlined the Ottawa Jazz festival a few years earlier) to his current intergalactic world beat squad THE SENSATIONAL SPACE SHIFTERS.

And it was on this night that Plant not only out-David Byrned himself with the international world sound vibe which captivated the 10,000+ faithful O-town crowd at Lansdowne Park, but he also dug deep into the Zep catalogue and played some ambitious deep cuts. Because, seriously, do you really need to hear fucking "Stairway" or "Whole Lotta Love" again?

While Plant's not known for his political leanings any more than, say, Joe Strummer or Bono would be known for their sky-high falsetto vocals, he still reads his audience well. Opening the show with a clip of acclaimed teen environmental crusader Greta Thunberg speaking at an environmental conference in Poland (because world beat music needs an actual world for it to thrive, and let's face it, our leaders aren't really doing much to address it), Plant, with his SENSATIONAL SPACE crew, open with the mellow blues Zep classic "What Is And What Never Should Be" to respectable applause. At 71 – and actually younger than the late Ric Ocasek by four years – Plant really does look like the poster boy for the secret of eternal life. He still has all of his hair from the past five decades, a solid six-pack you could bounce pocket change off of and even his famed voice has matured without having simply aged. The trick, of course for Plant, is to locate the right pitch and the right major lift of the song; if it means slightly playing the song in a different groove without disrupting the tempo, then that's how it'll roll. You'd be surprised at how pretty damn catchy a lot of the Zep catalogue can be when it's treated to Middle Eastern-style interludes (not just referring to "Kashmir" either, since he didn't play it). Even though we're all familiar with the 20-something version of Plant harping through the driving folk jam of "Gallows Pole", chanting during the chorus of the moving groove of "Black Dog" and aligning his voice with the mandolin-based tones of "The Battle Of Evermore", his new spin on the Zep classics gives the listener a better appreciation of the music thanks to him using his voice at the right time and limiting any unnecessary use.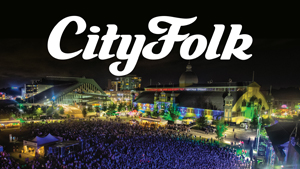 Incidentally, Plant's own solo material are also aspiring classics in their own right. "The May Queen" from 2017's Carry Fire was touted as "a tribute to the goddess who brings the good things of summer" and was the perfect-sounding anthem to see off the 2019 summer solstice albeit a week early even if the weather was slightly chillier than average. My fave of the night was the 1983 reggae-tinged bouncy number "In The Mood" which I hadn't expected Plant to play at all that night. Vibrant, energized and yet modest in its delivery when I first heard it in my early teens, in its live rendition, Plant and the Space crew took the song to greater heights and new dimensions. I'm still partial to the original but the revamped version brought it to a more improvised jam session with hints of upbeat riffs and background loops. For someone like myself who's the firm believer of "don't fix what was never broken because it'll take even longer to fully repair it afterwards", these improvisations once more brought out a more sonic vibe to the music that few would appreciate unless they experienced it live. Credit in this case goes to the skilled work of acclaimed fiddler Lily Mae Rische and versatile guitarist Liam Tyson. Second guitarist Justin Adams worked his own magic in between songs with some Page-inspired reverb work on his axe. Even Plant got in on the action as he took up a tambourine and challenged his drummer Dave Smith to a few percussion duels during extended versions of "Little Maggie" and a rendition of the BUKKA WHITE folk number "Fixin' To Die". Finally, the encapsulating haunting background sounds of West African musician Juldeh Camara's one-string fiddle – known as a Nyanyero – magnified the tone and the mood of the entire performance. Not a single person left the show that night feeling less than satisfied.
Even if it's been a long time since he truly rock and rolled, Robert Plant can still bring his own brand of indelible swagger to every genre he's experimented with, and it seemed fitting that the closing number of the night was "Ramble On" as he thanked the Ottawa crowd for "letting the Sensational Space ship land in friendly territory". Few if anyone missed being denied "Stairway…" that night as Plant's made his own path to the stars long since then.
https://www.robertplant.com/
https://www.facebook.com/robertplant/
Setlist:
"What Is And What Never Should Be" (LED ZEPPELIN cover)
"Turn It Up"
"The May Queen"
"Black Dog" (LED ZEPPELIN cover)
"Rainbow"
"Babe I'm Gonna Leave You" (JOAN BAEZ cover)
"Carry Fire"
"The Battle Of Evermore" (LED ZEPPELIN cover)
"Little Maggie" (traditional cover)
"Fixin' To Die" (BUKKA WHITE cover)
"Gallows Pole" (traditional cover)
"In The Mood"
"Ramble On" (LED ZEPPELIN cover)

Please log in to view RANTS


KAMELOT The Awakening

ALTER BRIDGE, MAMMOTH WVH In Houston, TX With Photos!

ACID KING Beyond Vision

STEEL PANTHER On The Prowl

NIGHT DEMON Outsider

YNGWIE MALMSTEEN In Ottawa, Canada

THEORY OF A DEADMAN, SKILLET, SAINT ASONIA In Houston, TX With Photos!

OFFICER X Hell Is Coming

PERIPHERY Periphery V: Djent Is Not A Genre

INSOMNIUM Anno 1696

STEEL PANTHER, CROBOT, TRAGEDY In Houston, TX With Photos!

BABYLON A.D. Live Lightning

ROTTING CHRIST, CARACH ANGREN, UADA, GAEREA In Houston, TX With Photos!

MOTÖRHEAD Bad Magic: Seriously Bad Magic

TRAGEDY I Am Woman

ROXANNE Stereo Typical

ANTHRAX, BLACK LABEL SOCIETY, EXODUS In Houston, TX With Photos!