OPETH, GRAVEYARD In Houston, TX With Photos!


By Krystiee Lee, Editor
Tuesday, March 3, 2020 @ 5:56 AM


| | | |
| --- | --- | --- |
| | | At The House Of Blues 2.28.20 |
All Photos By Krystie Archer/
krystieeleephotography.com
Friday night, the iconic House of Blues Houston hosted an eventful yet "chill" night for Houstonians to come together and see Swedish progressive metal gurus OPETH. The jam-packed crowd was eager and ready to see what was in store for the night with opening band GRAVEYARD, also from Sweden.
The band came in with full force to start off the night with their heavy blues and calming vocals as the band played hits "Uncomfortably Numb", "Please Don't" and "Ain't Fit To Live Here" which dominated the set and had the fans singing along with the strained vocals of Joakim Nilsson. He sounded intensely raw with the chilling raspiness feel to his voice. In my honest opinion, his let-alone lyrics and powerful vocals are what centerpieces and completes the band. GRAVEYARD's talent to blow away minds was definitely in full effect Friday night as they brought in OPETH. The two bands were a perfect fit for this chill Friday night show.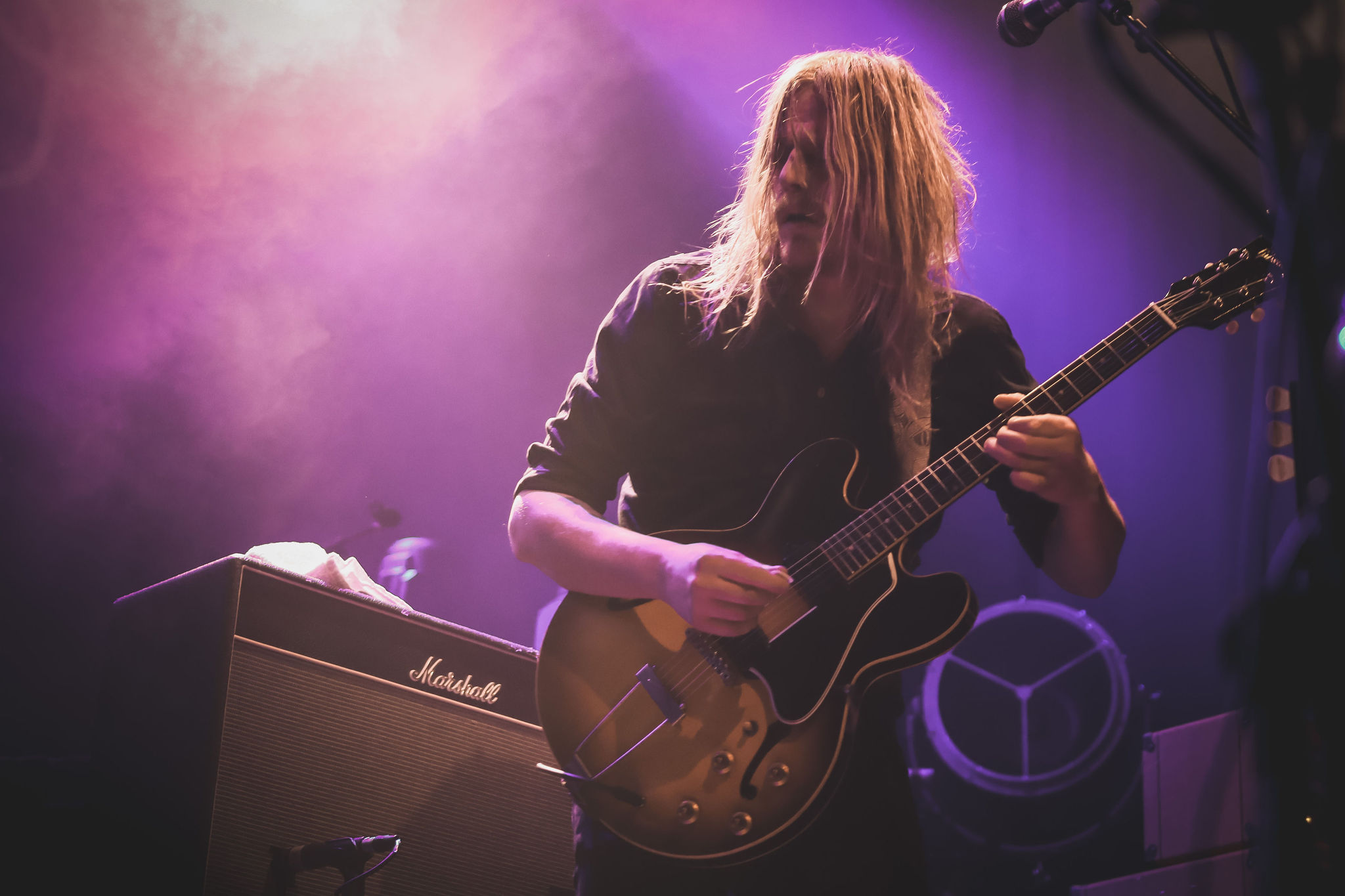 Setlist:
"Walk On"
"Hisingen Blues"
"Uncomfortably Numb"
"Please Don't"
"Cold Love"
"Hard Times Lovin'"
"Ain't Fit to Live Here"
"From a Hole in the Wall"
"The Siren"
OPETH; the band and moment most of the crowd was patiently waiting for finally emerged and started with dramatic lights and visuals to get everyone's pure attention to the stage. This was my first time seeing OPETH; I've heard many good things about their live performances from friends and coworkers on how amazing they are not only sound-wise, but just being there and having Mikael speak to the crowd and even crack jokes. So yes, you can definitely say I was stoked to be able to see it for myself ALONG with taking photos of both bands.

Right off the bat, I was amazed. I even became lost into the set at one moment and forgot I was supposed to be snapping photos. Ha! It was intense, brilliant, and beautiful all-in-one. The incredible vocals, extraordinary light show, riffs, growls, jokes, and melting instruments all came together and completely rocked the house. They even had these small vintage light bulbs spread among all the set pieces which I believe was there to add to the calm yet warming spark during the milder more relaxing songs.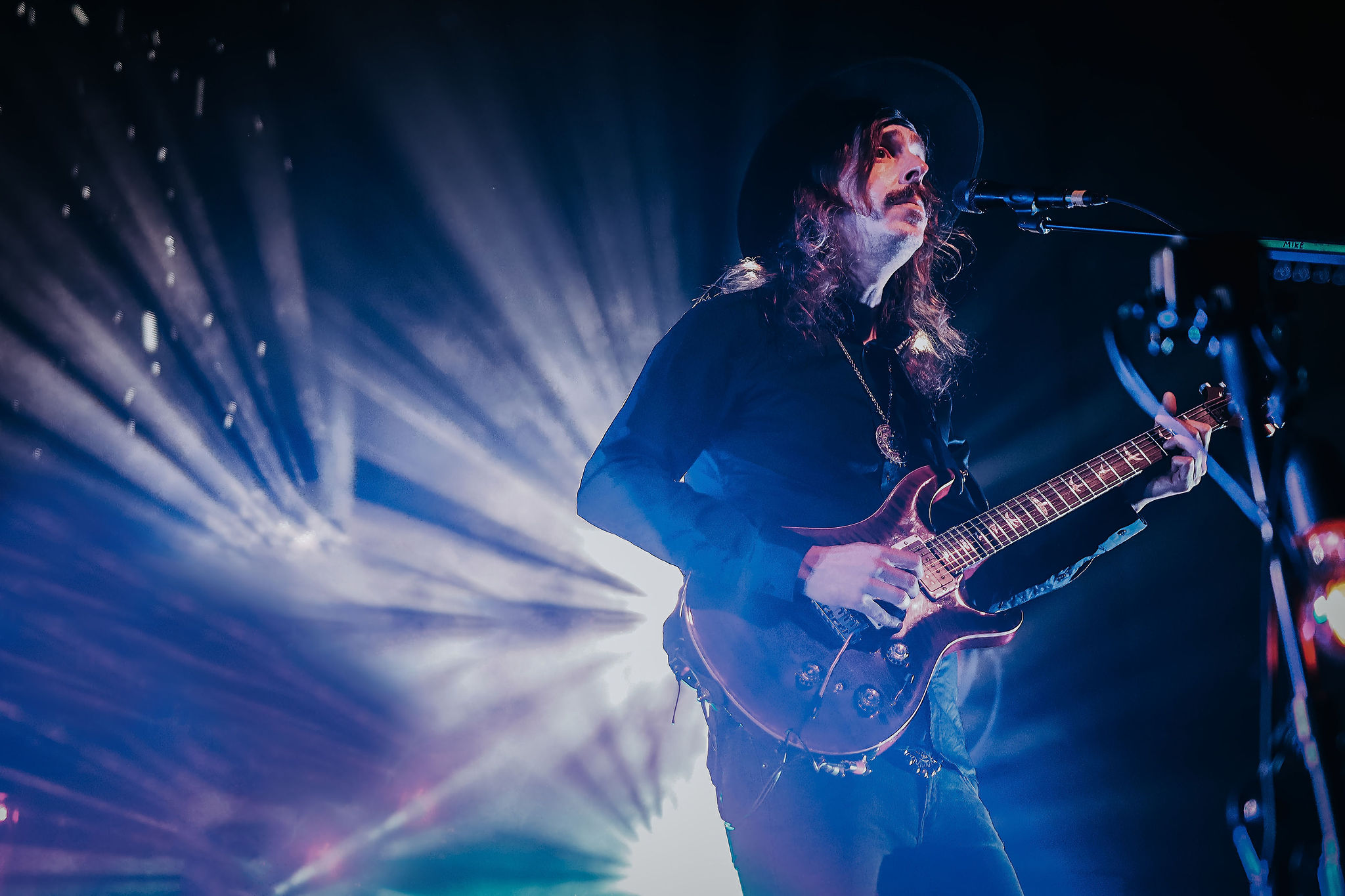 The In Cauda Venenum tour is the first time the band has performed songs written AND sung in Swedish, and let me tell ya, there is definitely something about hearing them live rather than through headphones. You probably won't even understand what I'm talking about until you see them live, THAT'S how fantastic the set was. Overall I had a fantastic night being there and will make damn sure I catch the next time both bands are in town.
Setlist:
"Svekets prins"
"The Leper Affinity"
"Hjärtat vet vad handen gör"
"Reverie/Harlequin Forest"
"Nepenthe"
"Moon Above, Sun Below"
"To Rid the Disease"
"The Lotus Eater"
"Allting tar slut"
Encore:
"Sorceress"
"Play Video"
"Deliverance"
Check out my album review of In Cauda Venenum HERE.

Check out some more photos from the show!
All Photos By Krystie Archer/krystieeleephotography.com

Please log in to view RANTS




YNGWIE J. MALMSTEEN, GLENN HUGHES In Worcester, MA With Photos!

ALICE COOPER Road

RAT ROD Four On The Floor

GIRLSCHOOL WTFortyFive?

DANKO JONES Electric Sounds

AVATAR, ORBIT CULTURE, THE NATIVE HOWL In Houston, TX With Photos!

THE DEAD DAISIES In Hollywood, CA With Photos!

KILL DEVIL HILL Seas Of Oblivion

THE DEAD DAISIES In Ottawa, Canada

MAMMOTH WVH In Santa Ana, CA

UADA Crepuscule Natura

BARONESS Stone

KAMELOT, BATTLE BEAST, XANDRIA In Houston, TX With Photos!

CRYPTOPSY As Gomorrah Burns

RAY ALDER II

GHOST, AMON AMARTH In Houston, TX With Photos!

U.D.O. Touchdown

DETHKLOK Dethalbum IV

STEVE VAI In Ottawa, Canada

PANTERA, LAMB OF GOD In Houston, TX With Photos!