PEARL JAM Gigaton


By Krystiee Lee, Editor
Tuesday, May 5, 2020 @ 10:52 AM


| | | |
| --- | --- | --- |
| | | |
PEARL JAM
Gigaton
Monkeywrench-Republic




Grunge Rock legends PEARL JAM has never failed at keeping their fans on their toes when it comes to music. Many can say when they hear the word "Grunge" they immediately think of bands like NIRVANA, ALICE IN CHAINS, and of course PEARL JAM. Ever since I can remember as a kid (maybe four or five years old), sitting in the back of our Chevy pickup alongside my dad with the album Ten blaring from the inside, I've always felt a connection with PEARL JAM and I've appreciated them in a way where I can actually say they had a huge impact and influence on my life. So basically when I originally got word of this new album and that I was actually getting to review it, I can't even begin to explain how stoked I was.

Gigaton is PEARL JAM's first studio record release since 2013's Lightning Bolt and it's obvious they put a lot of time and effort into perfecting this long-awaited album. Opening with that accustomed thrashing of the guitar and toe-tapping drum beat they start the album off with "Who Ever Said", which immediately sets the tone for what's to come with the album: It gets you pumped and ready for more. The second single released from Gigaton, the new and improved grunge "Super Blood Wolf Moon" is an extensive and embracing vocal performance from vocalist Eddie Vedder blended in with a mighty throat-punching guitar solo from Mike McCready, which like always, blends so smoothly together.

Following is yet another single from the album and also the TALKING HEADS shredding "Dance of The Clairvoyants. This tune definitely had more of the usual 'classic rock' feel to it which brought out more of the anticipations of the rest of the awaited album.

Now to my absolute favorite track and the breakthrough so far IMO, (listened to it about 100 times in a row; don't judge) "Quick Escape" is definitely more focused on a vibrant rock sound compared to the other songs, which personally I looked forward to and overall enjoyed the most with this album. I knew coming into this record that it wasn't going to be the typical "rock n roll" old fashion PEARL JAM I've always known and loved but more of a modern "take a ride" and relax feel with a little more squeezed-in politics and I was actually pretty spot on now that I've listened all the way through.

Tracks like "Alright", "Seven O'Clock", and "Never Destination" are probably the most emotion filled and expressive songs due to the insight and self-reflection that was a little different than their previous releases but at the same time gives you a reminiscing feeling of the Vitalogy days, and completes our special PJ needs with snarling vocals and those wonderful distorted guitar riffs. They really got into the roots of their own feelings and overall spirits with these three jams.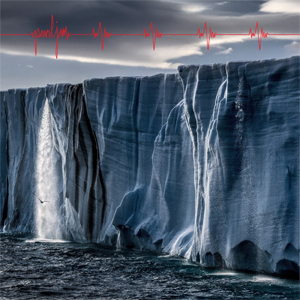 "Take The Long Way", "Buckle Up" and "Comes And Goes" take the album back to more of a high standard and is also more meaningful of PEARL JAM's earlier style with a somewhat melancholic acoustic tracks about the past, again sort of taking you back to their earlier music, whereas "Retrograde" muses the future which flows nicely into the last song and finishes the album off strong with "River Cross". An elusive, controversial track about the current state of the world and possibly the government's absence of achievements, it's a bit interesting how it actually feels a little moving as it portrays the sense of sticking together as a whole, which in our current climate and circumstances these days it seems pretty damn spot on.
To wrap this up and to be completely honest, it's obvious PEARL JAM is never going to be that same grungy, emotionally prevailing band from the 90's that everyone mostly knows them by, but I will say they can still completely rock their shit no matter what. These guys are musically brilliant and know exactly what they are doing when it comes to releasing moving albums that also make you think about the world and what's really going on, which makes albums like Gigaton that much more influential. PEARL JAM show no signs of ever stopping their music journey, 29 years in and still kickin' ass, no doubt about it. It's going to be one of those albums that will stick to me in the long run. There's just something about the energy PEARL JAM puts out that makes us original 90's fans go wild, and quite frankly it doesn't get Eddie Vedder than that. 😉 (Sorry, I had too)
4.0 Out Of 5.0

Please log in to view RANTS