ALICE IN CHAINS Tribute Dirt Redux


By Peter Atkinson, Contributor
Monday, September 21, 2020 @ 10:31 AM


| | | |
| --- | --- | --- |
| | | |
ALICE IN CHAINS
Tribute Dirt Redux
Magnetic Eye Records




Tribute albums are almost always tricky propositions. At their worst, they come off as slap-dash or crass cash grabs. And even with the best intentions, they can easily go off the rails as bands offer ill-advised re-interpretations of the original material or simply regurgitate it like some hacky covers act at the local tavern. And either of those approaches really seems to defeat the purpose. But every so often one of these albums manages to find the sweet spot and serves as an homage that is both unique and reverential, but more importantly genuine and impactful. And despite a lineup of mostly obscure sludge and stoner metal acts, this reproduction of ALICE IN CHAINS 1992 classic Dirt is all that.

Indeed some of the least familiar names turn in the more stirring performances, like THE OTOLITH's funereal, avant/psychedelic take on "Would?" to close the album. The aching, half-tempo pace stretches the song out to nearly twice its original length amid a caterwaul of strings and samples and the moaned/whispered harmonies of Kim Codray and Sarah Pendleton. It takes a song already steeped in dread and makes it all the more chilling.

LOW FLYING HAWKS offer a similar approach with "Dam That River" earlier on, with even more Spartan instrumentation – and no discernible percussion despite featuring MELVINS drummer Dale Crover. It doesn't have quite the impact of the much heavier "Would?" but is a fascinating interpretation nonetheless. As is "Angry Chair" from Sweden's VOKONIS, which flips the switch and muscles things up. The trio's version sounds part HELMET/part BLACK SABBATH/part BARONESS with its crunchier, more bombastic guitars, rumbling bottom end and grittier vocals contrasted by towering choruses and harmonies – in the vocals and guitars - that are more majestic and buoyant than the original.

Opting for the more by-the-book renditions are HIGH PRIEST, who deliver a pretty much note-perfect "Rain When I Die", false ending and all, and BACKWOODS PAYBACK, who do the same on "God Smack" though with a bit more vigor and heft. Others stick pretty close to script as well, but do add more personal flourishes.

Denver's KHEMMIS flavors its version of "Down In A Hole" with glorious, THIN LIZZY-like twin guitars – something the band also did on a cover of DIO's "Rainbow In The Dark" from its recent Doomed Heavy Metal EP. HOWLING GIANT adds a wash of organ to the background and beefs up the already chunky grooves on "Rooster". The fuzzy guitars on FORMING THE VOID's "Junkhead" are so dense it sounds like all the riffs are being played on bass, a la SPINAL TAP's "Big Bottom" - though without the comic air. SOMNURI similarly play up the bottom end, but with more guitar sock and clarity.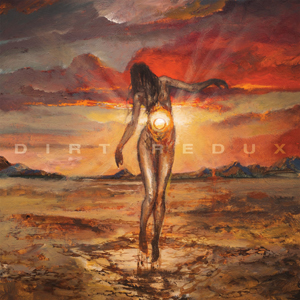 A few bands here work their personalities into the mix on the vocal end of things, and make for something more bestial than LAYNE STALEY's mournful baritone. THOU's pretty straight up rendition of "Them Bones" takes an odd Jekyll and Hyde tone in its dual vocals that pair cleans with black metally shrieks the whole way through. THESE BEASTS dirty up "Sick Man" with abrasive, hardcore-like bellowing whereas the creepy crawl version of "Hate To Feel" from -(16)- adds an emphatic, death metal bark in several verses. This is perhaps a nod to its own drug dependency issues over the years, given that one notable segment in particular - "New Orleans, got to get, Pin cushion medicine, Used to be curious, Now the shit's sustenance" - is singled out for the treatment.
In the spirit of completeness, the album even includes an update to the quicky interlude "Iron Gland", which features SLAYER's Tom Araya on the original. It seems like kind of a gyp that BLACK ELECTRIC only gets a turn at these 43 seconds and not another full song, but the band does it with gusto, all the way down to the "Redrum, redrum" conclusion.
In the end, the motley collection of bands corralled for Dirt Redux is one of the album's biggest strengths. Their doomy yet earnest performances not only capture but in some cases add to the haunting, hopeless vibe of the original, a confessional on addiction and despair that plays out like an hour-long suicide note. Twenty years later, this tribute shows just how much these songs still resonate.
4.0 Out Of 5.0

Please log in to view RANTS