AC/DC
PWR/UP
Columbia Records - 2020




"Disrespect me and you'll get burned."

That line from the song "Rejection", an edgy sounding rocker with a solid ear grabbing vibe is something that I figure AC/DC doesn't have that many instances to have to worry about.

I mean, I can't think of anyone who I've seen or heard that is out there actively disrespecting the band. Quite the opposite really. When the offical announcement of the release of PWR/UP was made it was like a charge of electricity ran through the rock community and suddenly we just couldn't wait to hear the album.

The release of the audio/video for the song "Shot In The Dark" only cemented that anticipation. The song is the perfect track to put out as the album's first single because it shows the newly reconstituted lineup in fine form with a great earworm of a song.

The return of Brian Johnson on vocals, Cliff Williams on bass and Phil Rudd on drums seems to have lit a fire under the band that paid off with an album that is being touted as their best release since...(fill in the blank of any particular album title you like) by many people. And though he's gone, Malcolm Young's presence is felt throughout the album since he's credited as a co-writer with guitar demon Angus Young on all of the tracks. The album also comes with the dedication: "This one is for Mal".

But PWR/UP is hardly a maudlin affair. One thing you can say about AC/DC is that their albums generally have a similar sound to them. While this might be a knock on lesser bands, the way AC/DC powers through their bluesy hard rock numbers provides a constant source of stability. You might know what to expect but you are hardly disappointed when you get it.

The album opens up with the track "Realize" and right away you get the realization that the band just doesn't mess around. The song quickly settles into a rocking groove and gets PWR/UP off to a rousing start.

I mentioned "Rejection" and "Shot In The Dark" already but they follow "Realize" in the track listing making for a kickass trio of songs to find yourself rocking out to. And you will definitely spend the album's running time rocking out from one song to the next. There's nothing resembling a ballad (thankfully) and the slowest songs are still pretty lively paced. The best example of that would be "Through The Mists of Time" which features a slightly restrained style but still provides for an excellent listening experience.

Straight up hard rock like "Witch's Spell", "Money Shot" and "Systems Down" are head-banging delights. Of course then you get to songs that stand out even more like "Kick You When You're Down". The song is a solid rock and roller with a particularly vibrant lyrical delivery for the chorus.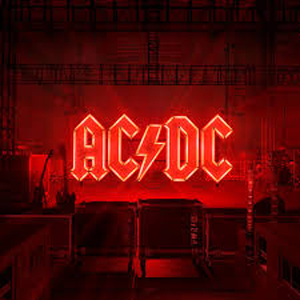 After all his hearing troubles, Brian Johnson's vocals here come off so well. You have attuned yourself to that easily identifiable sound of his singing but I like when a more deeper full throated line or two is thrown into the vocals just for a little change of place. That happens on "Wild Reputation".
But that little bit of vocal variety is more in evidence on the outstanding track "Demon Fire". This is a very fast and heavy sounding song with every individual part coming together for a greater whole. The guitar work was pretty interesting on it as well.
The closing song "Code Red" is fast moving but what really sold this song so well to me was the vocal track. There's a slightly different tone to the rhythmic delivery of both the vocals and the music that I actually found that my head was bopping along to the track.
For all the great music on PWR/UP, there's one song that put itself head and shoulders above the rest and that is "No Man's Land". This is a song that I would love to see in a live setting but even if I don't ever get to do that, this is a huge track in my opinion. Obviously, there's a killer hard rocking vibe to the song but the band did something that gives "No Man's Land" a very cinematic tone to everything going on with the song.
Look, I don't think anything I say is really going to sway anyone's opinion. AC/DC is one of the very few bands that are functionally immune to opinions outside their own. But for whatever it may be worth in the grand scheme of things, the PWR/UP album is not just one of the band's finest releases in a long time, it is one of this year's real gems as well.
4.7 Out Of 5.0