CARCASS Torn Arteries


By Peter Atkinson, Contributor
Saturday, September 18, 2021 @ 8:57 AM


| | | |
| --- | --- | --- |
| | | |
CARCASS
Torn Arteries
Nuclear Blast Records




As comeback albums go, they don't get much more resounding or triumphant than CARCASS' 2013 blockbuster Surgical Steel. After five years of sporadic reunion shows/short tours – and the addition of new drummer Dan Wilding and live guitarist Ben Ash once Mike Amott and Daniel Erlandsson returned to their day jobs with ARCH ENEMY in 2012 – the band delivered a nearly flawless effort 17 years after sputtering to a seeming end.

Surgical Steel was about everything anyone could have hoped for, bringing together the savage grace and melodicism of Heartwork, the technicality and ferocity of Necroticism and a smattering of the nasty bits of the band's grisly days, and packaging it with thunderous contemporary production values that made it all the more resonant. It also bristled with urgency, brutality and most of all purpose, in stark contrast to 1996's less-than-grand finale Swansong that sounded exactly like what it was – a band playing out the string.

Surgical Steel, by contrast, was the sound of a band at its fearsome best - and raised the death metal bar once again. It earned the sort of enthusiastic response and critical acclaim that had largely eluded CARCASS during its first go-round. And the quartet was able to keep building that momentum on subsequent tours with SLAYER, OBITUARY, VOIVOD/NAPALM DEATH and DEAFHEAVEN.

All that, of course, upped the ante for a follow-up, and perhaps set expectations unrealistically high before COVID came along and essentially gave everyone an 18-month time out. Torn Arteries was actually ready to roll more than a year ago – indeed the first single, "Under The Scalpel Blade", was issued in late 2019. But the album's planned August 2020 release was shelved until there was a reasonable chance for getting back on the road, or so it would seem. The current date was set with a fall European tour with BEHEMOTH and ARCH ENEMY in the offing – but that has since been pushed back to fall 2022, thanks to the Delta variant.

So Torn Arteries now arrives eight years after Surgical Steel, which may take some of the pressure off, given attention spans these days. But by the same token, with CARCASS not being able to do much to physically promote it for time being, it will also allow plenty of time for people to really digest the album before getting songs kicked down their throats on tour. And that could be for better or worse.

While some may argue to the contrary, I think CARCASS made the smart move with Torn Arteries by taking something of a turn away from the bludgeon and clangor of Surgical Steel – awesome though that may be been. But Steel was an exercise in pure release after the long hiatus. And it certainly served its purpose.

The band's approach on Torn Arteries is a bit more reserved – or at least relaxed – and the production is warmer and grittier, making for a less blunt object-like presentation. And the material has a decidedly chunky, death 'n roll vibe, as opposed to the full-on death metal assault of Steel. Indeed, in many ways, Torn Arteries is what Swansong could have been had the band's hearts been in it at the time.

Their hearts are certainly in it here. Arteries is as varied and versatile an album as CARCASS has done, shifting from the furious rabble of the title track, "Under The Scalpel Blade" and "Kelly's Meat Emporium" and the charge and chug of "Eleanor Rigor Mortis" and the closer "The Scythe's Remorseless Swing" to the martial stomp of "Dance of IXTAB (Psychopomp & Circumstance March No. 1 in B)", the swaggering grooviness of "In God We Trust", "The Devil Rides Out" and "Wake Up And Smell The Carcass/Caveat Emptor", and the unexpectedly monumental "Flesh Ripping Sonic Torment" that clocks in at nearly 10 minutes.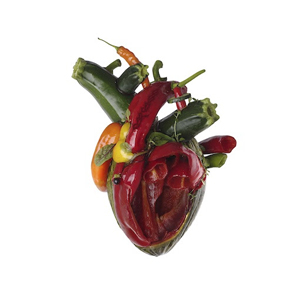 The band, recording as a quartet with 2018 recruit Tom Draper on second guitar, keeps things loose and lively here. Flourishes like the Eastern/Western tinges on "Devil Rides Out" the jaunty riffs and hand claps on "In God We Trust" and the acoustic intro and progressive sprawl of "Torment" add flavor. And the ample hooks and nifty guitar tradeoffs/harmonies from Draper and Bill Steer provide a natural hard rock catchiness and flair to help smooth some of the album's rougher edges – notably bassist/frontman Jeff Walker's acerbic snarl and Steer's guttural, death grunty accompaniment – without feeling forced, which was a big issue with Swansong.
Yet the above should not imply that Torn Arteries is too smooth. There is more than enough complexity and heft to be had here – the riffs are brisk, bulky and abundant, Wilding's battery is both swingy and assertive and the Walker/Steer back and forth is as gnarly as ever – it is just presented with more guile and consideration, echoing Heartwork in that manner.
As indicated by some of the titles – "Flesh Ripping Sonic Torment" was the name of the band's first demo, "Torn Arteries" harks back to an even earlier demo by founding drummer Ken Owen, "Wake Up And Smell The Carcass" was a compilation issued soon after CARCASS split in 1996 and "Eleanor Rigor Mortis" is another poke at THE BEATLES, who also hail from Liverpool – the band does wax a bit nostalgic here, sometimes cheekily, sometimes not. And throughout the album, there are more subtle nods to the band's evolutionary earlier work in the guitar hues, vocal treatments and crusty blasty bits – yet without sounding too obvious or derivative.
But dozens of other acts have borrowed "choice cuts" – to borrow the title of another compilation – from CARCASS over the years, be it the gore-grind of old, the tech-death that followed or the melodic death metal that then became. So the band certainly needs no justification - and Torn Arteries is much more about moving forward than looking back, regardless. So while it might not offer the face-ripping immediacy and intensity of Surgical Steel, the cagey and engaging Torn Arteries is a worthy successor that keeps pushing the bar higher and shows that CARCASS remains a cut above.
4.0 Out Of 5.0

Please log in to view RANTS