BULLET FOR MY VALENTINE Bullet For My Valentine


By Andrew Depedro, Ottawa Corespondent
Sunday, November 28, 2021 @ 10:17 AM


| | | |
| --- | --- | --- |
| | | |
BULLET FOR MY VALENTINE
Bullet For My Valentine
Spinefarm Records




60% aggressive vocals, 40% clean vocals, and also 100% committed to the fight against a devastating disease would be one manner of viewing the overall blueprint of Welsh melodic metallers BULLET FOR MY VALENTINE's seventh and self-titled album. Indeed, while their latest offering tends to straddle between the band's thrash metal ying and its modern metalcore yang, it's their heavy-sounding thrash vibe that finally gets more exposure throughout this album, and, as an aside to the music itself, the band have unveiled a new page back in June known as The Army Of Noise on the membership platform Patreon to coincide with the album's then-upcoming release, describing it as "the only place to get the latest BFMV news, early tix, BTS, merch discounts and exclusive items, signed gifts and more. Plus, a portion of each sub goes to the Teenage Cancer Trust."

With that said, frontman Matthew Tuck's raging battle cry of "YOU FUCKING PARASITE!" on the opening number evidently titled "Parasite" resounds with enough vitriol and energy to possibly cure the planet of a good 99.9% of any current global health epidemic. That is, once you get past the 90-second-long snippet – in both Toastmasters and the radio industry, this long duration is known as "filler air time" – of sampled audiobytes of past BFMV tracks that comprise the simmering build-up to the explosion of fiery solos from both Tuck and Michael "Padge" Paget and the equally fiery rhythm magic of bassist Jamie Matthias and drummer Jason Bowld. Other songs throughout the album that have a similar-sounding but shorter-sounding cut-to-the-chase neck-wrecking impact would include "Shatter", "Paralysed" and the closing almost CALLENISH CIRCLE-sounding number "Death By A Thousand Cuts".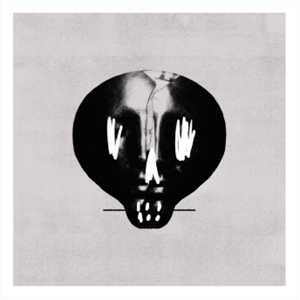 For the erstwhile BFMV fans more likely to gravitate towards Matt Tuck's 40% clean vocals (and occasionally attempt "Tears Don't Fall" for karaoke because I've actually seen someone with an otherwise gritty voice attempt that same song and will attest that their cleanliness just wasn't as clean), tracks such as "Rainbow Veins", "Can't Escape The Waves" and "My Reverie" showcase his ability to orate melodically as well as his versatility in doing so. As they should, since these songs are close to 5 minutes long, and if BFMV haven't reached their Justice-era METALLICA moment in their career with this album, they're at the very least wading deep into Masters Of Puppets territory by now.
In any case, BFMV are poised to challenge their old school contemporaries with their own voice and brand of heavy melodic thrash overtones and powerful lyrics targeting the causes of human malaise with their latest self-titled effort – an effort that comes straight from the heart.
4.0 Out Of 5.0
https://www.patreon.com/armyofnoise
https://www.facebook.com/BulletForMyValentine
http://bfmv.co.uk/bulletformyvalentine
https://www.instagram.com/bfmvofficial/
https://twitter.com/bfmvofficial

Please log in to view RANTS