HALESTORM Back From The Dead


By Francisco Zamudio, Metal X Candy 2.0
Thursday, May 19, 2022 @ 6:35 AM


| | | |
| --- | --- | --- |
| | | |
HALESTORM
Back From The Dead
Atlantic Records




Releasing their first couple of EP's in the late 90's is a pretty rad achievement for teens just getting their hands dirty into Rock n' Roll. Since their self-titled debut album in 2009 on a MAJOR label, along with their first hit single "I Get Off" in 2009, it put them on the map about 10 years after forming in 1997. Elizabeth "Lzzy" Hale along with her brother Arejay and their namesake band HALESTORM have worked very hard to get where they are. To further their success and take another swing at things after the world came to a halt and four years since their last release Vicious, they've released just only their fifth album to date in that of Back From The Dead through Atlantic Records (more about them later) to show that they, like many other bands, have a lot emotion to let out as a result of the last few years.

Backed by Joe Hottinger on guitars and Josh Smith on bass, they maintained an admirable consistency of Rock with pop and country "vibes". So to stick with a winning formula, why would you even think about changing things? The opening title track is a clear f-you to the past few years that has been hard for many, many people. Lzzy must have felt the need to let out some frustration with this song and this whole album, which is completely understandable and welcomed. Eleven tracks explore emotion of what her and her band must have been feeling. Her lyrics are so clever and I believe 1 of the important aspects that makes her relatable for pop music and rock fans alike. Nearly every song sounds like a radio hit and will likely add to the list of accomplishments. "Brightside", "The Steeple", the gospel tone of "Raise Your Horns" (I can picture the crowd now, raising their hands) - it's all a bit of storytelling and speaks to everyone, FOR everyone who struggled and is seeing, or at least trying to see, the "light at the end of the tunnel". Since its release, each track has had high 6-figure plays, with a couple of songs well passed the 7-figure mark. Her vocals have always been so powerful and soulful but on Back From The Dead she went next level and seems to have really unleashed some inner rage.

Through her voice and lyrics, she demonstrates that "angry and fed-up" female who wants her voice to be heard, another relatable aspect. To put it mildly, I get it but when I hear things from female vocalists (mostly modern) like "Psycho Crazy", to me it's really off-putting. I don't advocate violent behavior and this is my only reservation, and feel women, especially young girls – don't need this kind of influence… But, again, I get it.

HALESTORM reached success in a somewhat old fashioned way and that was through constant touring and involving themselves in several conversations. For one, there's their relationship with the wrestling promotion WORLD WRESTLING ENTERTAINMENT (whose emphasis as of late is more "entertainment" and a lot less "wrestling"… AEW, FTW!). They jump on a bunch of touring festivals with lineups that are quite varied in style and marketed to a large crowd who claims to like diversity. They love doing covers ranging from country to pop and rock. Also there's the smart approach of releasing multiple EPs and singles, a WHOLE LOT of singles – 21 to be exact. At one point Lzzy Hale was recognized as having the most #1 singles by a Female Rock artist (Billboard).

The work pays off as they won a Grammy in 2013 for "Love Bites (So Do I)" from the 2012 album The Strange Case Of… which just adds to their value even more. Their 2015 full-length Into The Wild Life peaked at #5 on Billboard. Lzzy has made heavy strides for females in Rock and Metal and is not just simply one of Revolver Magazines "Hottest Chicks in Hard Rock". Just recently in 2021, Gibson Guitars named her the first female Brand Ambassador.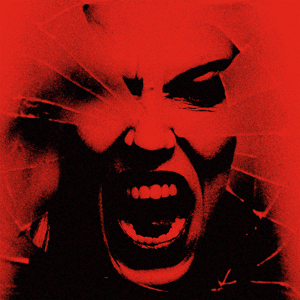 The commercial success of modern rock bands sometimes baffles me. Living in Los Angeles and we unfortunately do not have a real Rock or Metal radio station that is dedicated to new music. The 1 or 2 options we DO have are well, sadly pathetic (I could go into detail but that's a long discussion perhaps for another time). Consequently I don't listen to any local radio but wouldn't be surprised if they're not playing this band. Shame on you, L.A. radio. So my point is that it is awesome yet almost baffling that they were able to achieve such large yet well-deserved recognition. So when a modern rock band gains the "pop" in popularity and achieves many things, I have to give credit where credit is due because I don't really know, nor hangout with anyone who's into this type of music. There was a time or 2 I covered a song by them during a gig I had but it was rare. And it helps to have a big promotional money machine such as Atlantic Records behind you that can invest into you and help make HALESTORM a success. The reputable and ONCE respected label, Atlantic Records used to be home to the likes of Aretha Franklin, Ray Charles, Led Zeppelin and Otis Redding. Sadly those names are replaced by Wiz Khalifa, Skrillex, Cadri B, Ty Dolla $ign, Lil Skies… ugh, what happened to music!? HALESTORM is the last of a dying breed for the label and they should be thankful that Lzzy and company have kept them relevant, at least in the larger-than-life Rock world. Lzzy and HALESTORM have been strengthening a Rock scene, especially for females both young and old and is one of Rock's leading female personalities. With that, I can see this album as many people's choice as one of the best for 2022.
4.0 Out Of 5.0

Please log in to view RANTS