VANTE Vante


By Jason 'JRock' Houston, Contributor
Sunday, October 16, 2022 @ 9:11 AM


| | | |
| --- | --- | --- |
| | | |
VANTE
Vante
2022 Dark Star Records




When you think of great debut albums by a hard rock/metal band some that come to most people's minds right away probably include Van Halen, Too Fast For Love, Holy Diver or Appetite For Destruction to name just a few. Well you can now add the self-titled debut album from the band VANTE.

VANTE is a band that released their debut album just a few months ago and the band seems to have come out of virtually nowhere. Since it's release, both the band and their debut album have been making some serious noise. After listening to the entire 11 track album, I can see why everyone's been talking about both the band and the album.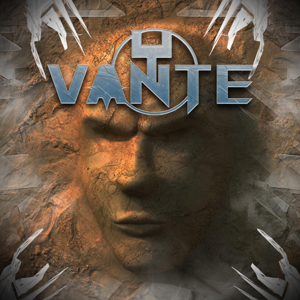 Now, while I've had the opportunity to interview every single member of the band, until now I had not had a chance to hear the entire album. I had just heard the singles that had been released from the album and I really loved those songs which included "Watch The Sunshine", "Why Is It So Cold" and "Going With The Flow". Now for anyone who might have just heard those songs as great as they are, you might be left with the impression that VANTE is a band that writes/records great radio friendly, commercial sounding hard rock songs, but let me tell you that's just one side of what this band can do.
The rest of the songs on the album are a little more heavier and lean more towards metal than hard rock and some of the songs have a bit of a BLACK SABBATH/ALICE IN CHAINS vibe. "Watch The Sunshine" which hit #18 on the Billboard charts. as well as "Thunder & Rain" might be my 2 favorite tracks on the album. I assure you that this album is all killer and the reason for that is great songwriting and a band that is just on fire. With players like lead singer Brian Troch, bassist Rev Jones, drummer Chris Moore and guitarist Scott Mcclellan, how could you go wrong? VANTE is the band that's my proof that rock is not dead and that there's plenty of great bands still out there. I think I can say that VANTE's debut album is one of the best albums to come out in 2022.
5.0 Out Of 5.0

Please log in to view RANTS