AVATARIUM Death, Where Is Your Sting


By Peter Atkinson, Contributor
Tuesday, October 25, 2022 @ 8:01 AM


| | | |
| --- | --- | --- |
| | | |
AVATARIUM
Death, Where Is Your Sting
AFM Records




Over the course of its four previous albums, Sweden's AVATARIUM has slowly morphed from what was essential a predictably doomy CANDLEMASS side project into more of an expressive dark rock outfit that while still heavy and fairly grim played to the obvious strengths of frontwoman Jennie-Ann Smith's sultry, soaring vocals. And with founding member, main songwriter and CANDLEMASS bassist Leif Edling dedicating less time to AVATARIUM as time went on, that's perhaps no surprise.

This shift was especially evident on 2019's The Fire I Long For – even with a CANDLEMASS cover and several song contributions from Edling. But with Smith and husband/guitarist Marcus Jidell taking the reins as AVATARIUM's primary writers and Edling leaving out of the picture altogether, the band's fifth album Death, Where Is Your Sting completes the transition with even more dramatic changes - and often stunning results.

While the melancholia is still there – the aching cello strains that open the album signal that right away - the delivery is markedly different. The traditional doom elements – bombastic, quaking riffs; foreboding, slogging tempos; etc. - are noticeable in their relative absence, especially early on, as the focus shifts more to atmosphere, drama and progressive-like experimentation, with Smith's voice at the very center of it all. Yet both she and the band handle the maneuvering not only seamlessly, but very effectively.

Over the first half of Sting, the only textbook doominess is relegated to the relatively brief opening and closing passages and the hefty middle portion of "Stockholm", which otherwise plays out as a smoky torch song as Smith sings of "broken hearts and butterflies" over wispy acoustic guitars and strings. The contrast could not be more dramatic, but it's done to great effect and the song is ultimately triumphant.

The opener "A Love Like Hours" and the Western-tinged title track are more anthemic, though still somewhat restrained in their presentation. The acoustic/electric guitar mix, graceful keyboards and glorious choruses – especially on infectious the title track – sounds almost FLEETWOOD MAC-like, yet retain just enough heft to not come off as mere pop ditties. They are far from "Epicus Doomicus Metallicus", but both are terrific songs that do make an impact, just not the kind you might expect.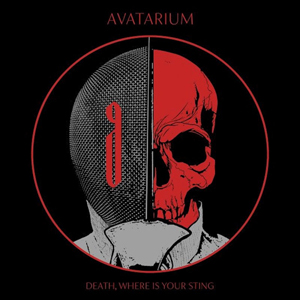 Even farther afield is the ragged folk of "Psalm For The Living", with Smith providing a genuinely psalm-like vocal treatment over a quavering sheen of haunting guitars. And what seems like a lament is actually quite joyous and hopeful, as Smith looks to the "slowly sprouting spring" where "one beautiful day, I'll be full of flowers." With her poignant, resonant delivery, that sentiment doesn't come off as the least bit corny.
But if the eclectic front half of the album – great as it is - leaves you craving heaviness/doominess, your patience will be rewarded over the back half of Sting. At least to a degree. "God Is Silent" is punctuated by Jidell's thick, plodding riffs, especially for the emphatic choruses, even if the body of the song is deceptively spry, with Mats Rydström's bass providing more bounce than bludgeon as its anchor. "Mother Can You Hear Me Now" plays classic doom through the same sort of ragged folk rock filter as "Psalm For The Living", but with a more rousing, demonstrative air graced by Jidell's bluesy soloing. "Nocturne" revisits the anthemics of "A Love Like Ours" and the title track, but with crunchier riffs and a bit more gusto in the tempo. It's easily the punchiest track here.
That momentum, unfortunately, is lost in the dreary psychedelia that opens and ultimately closes the instrumental finale "Transcendent". Though the midsection opens the aperture to some doomy thunder, the song makes for a rather damp ending to an otherwise stellar album. But given all the experimentation here, a misfire is perhaps to be expected. Shame, though, that it comes as the final word – or lack thereof, in this case here.
4.5 Out Of 5.0

Please log in to view RANTS