KNAC.COM Staff Top Ten Releases For 2022

By Larry Petro, News Monkey
Wednesday, December 28, 2022 @ 6:16 AM


A new year is now upon us and in 2022 a boatload of great hard rock and heavy metal was released, and to that end, the staff at KNAC.COM have compiled their lists of Top Ten (and in some cases, Top 15 or 25) releases of the year.

Larry Petro, Managing Editor/News Monkey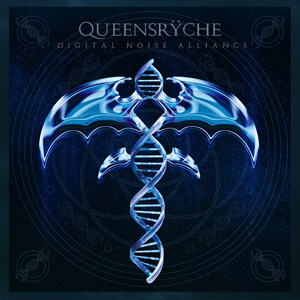 01.) Queensryche Digital Noise Alliance (Century Media)
02.) Skid Row The Gang's All Here (earMusic)
03.) Saxon Carpe Diem (Silver Lining Music)
04.) Stryper The Final Battle (Frontiers)
05.) Disturbed Divisive (Reprise)
06.) Five Finger Death Punch Afterlife (Better Noise)
07.) Sabaton The War To End All Wars (Nuclear Blast)
08.) The Dead Daisies Radiance (SPV/Steamhammer)
09.) Scorpions Rock Believer (Vertigo)
10.) Thundermother Black & Gold (AFM)


Honorable Mentions:
Fozzy - Boombox
Leatherwolf - Kill The Hunted
Megadeth - The Sick, The Dying, And The Dead!
Dorothy - Gifts From The Holy Ghost
Hammerfall - Hammer of Dawn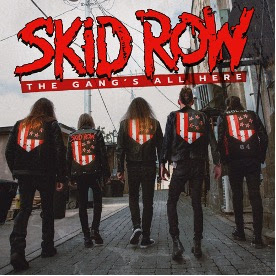 01.) Skid Row The Gang's All Here (earMusic)
02.) A-Z A-Z (Metal Blade)
03.) H.E.A.T. Force Majeure (earMusic)
04.) Iconic Second Skin (Frontiers)
05.) Space Vacation White Hot Reflection (Pure Steel)
06.) Avantasia A Paranormal Evening… (Nuclear Blast)
07.) John Elefante The Amazing Grace (Deko)
08.) Iron Allies Blood In Blood Out (AFM)
09.) Queensryche Digital Noise Alliance (Century Media)
10.) Parying Mantis Katharsis (Frontiers)

Honorable Mentions:
Lana Lane - Neptune Blue
Ghosts Of Sunset - No Saints In The City
Stryper - The Final Battle
Dan Reed Networrk - Let's Hear It For The King
Tiffany - Shadows

Wendy Jasper, Death Metal Aficionado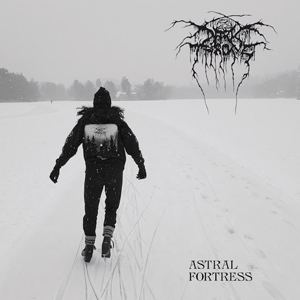 01.) Darkthrone Astral Fortress (Peaceville)
02.) Leather We Are The Chosen (Steamhammer)
03.) Kiss Creatures Of The Night 40th Anniversary (Universal)
04.) Dimmu Borgir Puritanical Euphoric Misanthropia Revised/Remastered Box Set Edition (Nuclear Blast)
05.) Belphegor The Devils (Nuclear Blast)
y 06.) Oceans of Slumber Starlight and Ash (Century Media)
07.) Doro Raise Your Fist In The Air (Heaven Remix Single) (Nuclear Blast)
08.) Watain The Agony & Ecstasy of Watain (Nuclear Blast)
09.) Dark Funeral We Are The Apocalypse (Century Media)
10.) Hammerfall Hammer of Dawn (Napalm)
11.) Venom Inc. There's Only Black (Nuclear Blast)

Alex "Dr. Metal" Yarborough, Orlando Contributor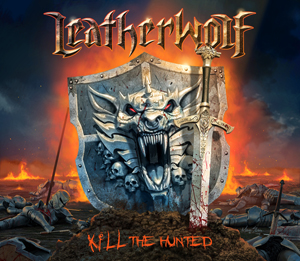 01.) Leatherwolf Kill The Hunted (N.I.L.8/Rock of Angels)
02.) Sword III (Massacre)
03.) Death Dealer Fuel Injected Suicide Machine (EP) (Steel Cartel)
04.) Arkenstone Ascension of The Fallen (EP) (Steel Cartel)
05.) Tim Ripper Owens Return To Death Row (EP) (Perseverance)
06.) Iron Savior Reforged - Ironbound (Vol. 2) (AFM)
07.) Ashes of Ares Emperors and Fools (Rock Of Angels)
08.) Amoriello Phantom Sounds (Shredguy)
09.) Queensryche Digital Noise Alliance (Century Media)
10.) Iron Allies Blood In Blood Out (AFM)
11.) Stryper The Final Battle (Frontiers)
12.) Blind Guardian The God Machine (Nuclear Blast)
13.) Jack Starr's Burning Starr Souls of The Innocent (Global Rock)
14.) Scream Maker Blood King (Frontiers)
15.) Stratovarius Survive (earMusic)
16.) Saxon Carpe Diem (Silver Lining)
17.) Megadeth The Sick, The Dying...And The Dead! (Universal)
18.) Hammerfall Hammer Of Dawn (Napalm)
19.) Sinner Brotherhood (Atomic Fire)
20.) Hell Fire Reckoning (Riding Easy)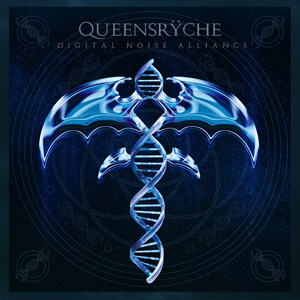 01.) Queensryche Digital Noise Alliance (Century Media)
02.) Sabaton The War to End All Wars (Nuclear Blast)
03.) Amon Amarth The Great Heathen Army (Metal Blade)
04.) Halestorm Back From The Dead (Atlantic)
05.) Kreator Hate Uber Alles (Nuclear Blast)
06.) Arch Enemy Deceivers (Century Media)
07.) Lamb Of God Omens (Epic)
08.) Ghost Impera (Loma Visa)
09.) Alestorm Seventh Rum of a Seventh Rum (Napalm)
10.) Hammerfall Hammer of Dawn (Napalm)

Honorable Mentions:
Wednesday 13 - Horrifier
Venom Inc. - There's Only Black

Ruben Mosqueda, Pacific Northwest Contributor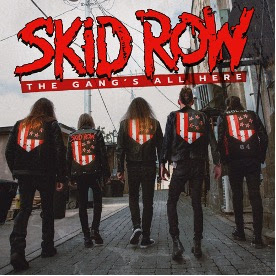 01.) Skid Row The Gang's All Here (earMusic)
02.) Talas 1985 (Metal Blade)
03.) Purpinducular Human Mechanic (Metalville)
04.) Halestorm Back From The Dead (Warner)
05.) Tuk Smith And The Restless Hearts The Ballad Of A Misspent Youth (MRG)
06.) Eric Wagner Lonely Light of Mourning (Cruz Del Sur)
07.) Larkin Poe Blood Harmony (Tricki-Woo)
08.) Clutch Sunrise On Slaughter Beach (Weathermaker)
09.) Beth Hart A Tribute To Led Zeppelin (Provogue)
10.) Lamb Of GodOmens (Epic)
11.) The Halo EffectDays Of The Lost (Nuclear Blast)
12.) KreatorHate Uber Alles (Nuclear Blast)
13.) ThundermotherBlack & Gold (AFM)
14.) Anthony GomesHigh Voltage Blues (Rat Pak)
15.) Joe Lynn TurnerBelly Of The Beast (MAscot)
16.) Kenny Wayne Shepherd BandTrouble Is…25 (Provogue)
17.) ScoprionsRock Believer (Universal)
18.) Arch EnemyDeceivers (Century Media)
19.) MegadethThe Sick, The Dying...And The Dead! (Universal)
20.) BloodhunterPoison Was The Cure (Maldito)
21.) QueensrycheDigital Noise Alliance (Century Media)
22.) DorothyGifts From The Holy Ghost (Roc Nation)
23.) ThunderDopamine (BMG)
24.) Hank Williams Jr.Rich White Honkey Blues (Easy Eye Sound)
25.) Saxon Carpe Diem (Silver Lining)

Junkman, On Air Personality, Hoarder Of All Things Salvageable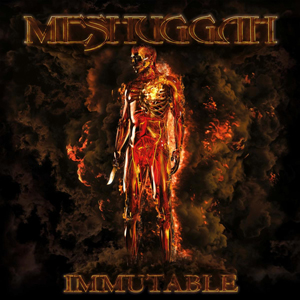 01.) Meshuggah Immutable (Atomic Fire)
02.) Megadeth The Sick, The Dying...And The Dead! (UME)
03.) Arch Enemy Deceivers (Century Media)
04.) Slipknot The End, So Far (Rodarunner)
05.) Lamb Of God Omens (Epic)
06.) Ozzy Osbourne Patient Number 9 (Epic)
07.) Rammstein Zeit (Universal)
08.) Korn Requiem (Loma Vista)
09.) Slash Featuring Myles Kennedy & The Conspirators 4 (Gibson)
10.) GWAR The New Dark Ages (Pit)
11.) The Hu Rumble Of Thunder (Better Noise)
12.) Ghost Impera (Loma Vista/Concord)
13.) Saxon Carpe Diem (Silver Lining)
14.) The Dead Daisies Radiance (SPV/Steamhammer)
15.) King's X Three Sides Of One (InsideOut)

Andrew Depedro, Ottawa Correspondent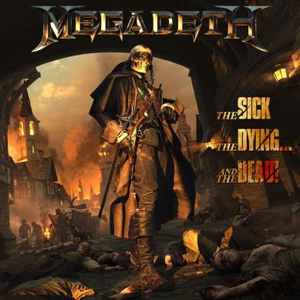 01.) Megadeth The Sick, The Dying...And The Dead! (UME)
02.) Lamb Of God Omens (Epic)
03.) Riot Act Closer To The Flame (Global Rock)
04.) Queensryche Digital Noise Alliance (Epic)
05.) Ozzy Osbourne Patient Number 9 (Metal Blade)
06.) Scoprions Rock Believer (Vertigo)
07.) Blind Guardian The God Machine (Nuclear Blast)
08.) Annihilator Metal II (earMusic)
09.) Thundermother Black & Gold (AFM)
10.) Hammerfall Hammer Of Dawn (Napalm)
11.) Arch Enemy Deceivers (Century Media)
12.) Voivod Synchro Anarchy (Century Media)
13.) Battle Beast Circus Of Doom (Nuclear Blast)
14.) Machine Head Of Kingdom And Crown (Nuclear Blast)
15.) Saxon Carpe Diem (Silver Lining)

Travis Failey, Planet Earth Contributor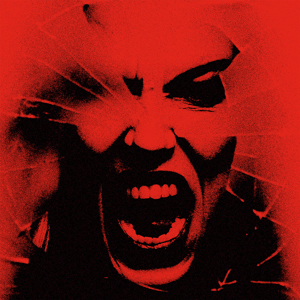 01.) Halestorm Back From The Dead (Atlantic)
02.) Megadeth The Sick, The Dying... And The Dead! (UME)
03.) Queensryche Digital Noise Alliance (Century Media)
04.) Dio Dio At Donington '83 & '87 (Niji/BMG)
05.) Frank Bello Then I'm Gone EP (Rare Bird)
06.) Slash Featuring Myles Kennedy & The Conspirators 4 (Gibson)
07.) Warrior Soul Out On Bail (Livewire/Cargo)
08.) Sabaton The War To End All Wars (Nuclear Blast)
09.) Three Days Grace Explosions (RCA)
10.) Steve Vai Inviolate EP (Favored Nations/Mascot)

Homorable Mentions:
Motor Sister - Get Off
Crobot - Feel This
Motionless In White - Scoring The End Of The World
Dorothy - Gifts From The Holy Ghost

Jay Roberts, Massachusetts Contributor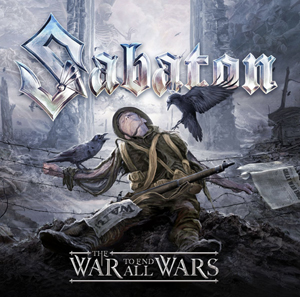 01.) Sabaton The War To End All Wars (Nuclear Blast)
02.) A-Z A-Z (Metal Blade)
03.) Black Swan Generation Mind (Frontiers)
04.) Scorpions Rock Believer (Vertigo)
05.) Leather We Are The Chosen (SPV/Steamhammer)
06.) Queensryche Digital Noise Alliance (Century Media)
07.) Billy Idol The Cage EP (Dark Horse/BMG)
08.) The Guitar & Whiskey Club The Guitar & Whiskey Club EP (The Orchard/Sony)
09.) Love In Chains Everyday Heroes (Idora Entertainment)
10.) Saxon Carpe Diem (Silver Lining)


Honorable Mentions:

Def Leppard - Diamond Star Halos
House Of Lords - Saints And Sinners

Geoff Ketler, Cleveland Contributor/Aces High Photography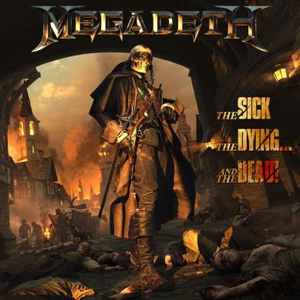 01.) Megadeth The Sick, The Dying…And The Dead! (UME)
02.) Lamb of God Omens (Epic)
03.) Papa Roach Ego Trip (New Noize)
04.) Scorpions Rock Believer (Vertigo)

05.) Tallah The Generation Of Danger (Earache)
06.) King's X Three Sides Of One (InsideOut)
07.) Michael Schenker Group Universal (Atomic Fire)
08.) Michael Romeo War Of The Worlds, Pt. 2 (InsideOut)
09.) Queensryche Digital Noise Allliance (Century Media)
10.) Rammstein Zeit (Universal)

George Mihalovich, Pittsburgh Contributor/AFTERSHOK Guitarist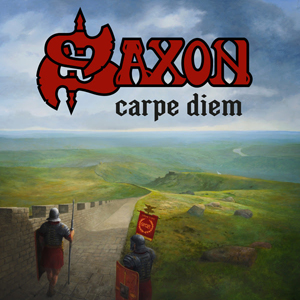 01.) Saxon Carpe Diem (Silver Lining)
02.) Iron Allies Blood In Blood Out (AFM)
03.) Michael Romeo War Of The Worlds, Part 2 (Inside Out)
04.) Talas 1985 (‎Metal Blade)
05.) Scorpions Rock Believer (Vertigo)
06.) Stryper The Final Battle (Frontiers)
07.) Tad Morose March of the Obsequious (GMR)
08.) Tony Martin Thorns (Dark Star)
09.) Skid Row The Gang's All Here (earMusic)
10.) Kingcrown Wake Up Call (Avispa Spain)
11.) Starchaser Starchaser (Frontiers)
12.) Sword III (Massacre)
13.) Blind Guardian The God Machine (Nuclear Blast)
14.) Jorn Over The Horizon Radar (Frontiers)
15.) Hammerfall Hammer Of Dawn (Naplam)
16.) Altzi All Eyes on Me (RA)
17.) RF Force RF Force (Black Lion)
18.) Highways Breaking The Code (Stormspell)
19.) Evil Book of Evil (Target)
20.) Resistance Skulls of My Enemy (Pure Steel)
21.) Devil's Train Ashes & Bones (Rock of Angels)
22.) Candlemass Sweet Evil Sun (Napalm)
23.) Leather We Are the Chosen (Steamhammer)
24.) Jack Starr's Burning Starr Souls Of The Innocent (Globalrock)
25.) Scream Maker BloodKing (Frontiers)

Legends: Graham Bonnet, Megadeth, Michael Schenker Group, Ozzy, Dead Daisies (w/Glenn Hughes)
Veterans: Black Swan, Cloven Hoof, Eric Gales, Evergrey, Grave Digger,Jaded Heart, Leatherwolf, Lillian Axe, Queensryche, Toxik, Stratovarius, Ugly Kid Joe
Under the Radar: Amoriello, Backslash,Civil War, FireWölfe, Girish and The Chronicles, Hibria, Merciless Law, Mercury Gates, New Horizon, Spitfire, Steel Arctus, Stray Gods
Hometown Heroes: Helios, Ironflame, Shok Paris, Wags Metal Inc.
Creating this list gets harder every year; even though metal exists largely out of the public spotlight and mass media, the genre continues to thrive.
Music isn't a competition, so this list isn't about the "best" albums of 2022, but rather those I had the time to investigate that made an impression on me. As evidenced by my fellow writers, there are many more releases worthy of attention; use this page as a resource, listen — and support the bands that speak to you.
Terry Martinson, Contributor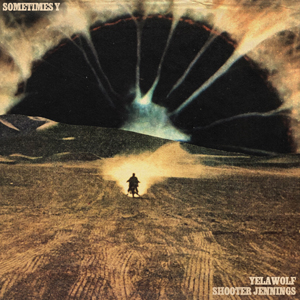 01.) Sometimes Y Sometimes Y (Slumerican)
02.) Stabbing Westward Chasing Ghosts (COP International)
03.) Warrior Soul Out On Bail (Livewire/Cargo)
04.) Imperial Circus Dead Decadence Mogari (Radtone)
05.) Septik Marked For Death (Independant)
06.) The Midnight Devils Never Beg For It (Pavement)
07.) Iron Kingdom The Blood of Creation (Independant)
08.) Kissin Dynamite Not The End of The Road (Napalm)
09.) Wyld Ryde Gasoline Alley (Independent)
10.) Leather Boys Born & Reborn in the 70's (The Fish Factory)


Peter Atkinson, Northeast Contributor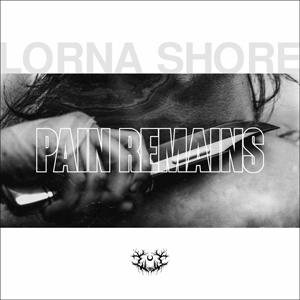 01.) Lorna Shore Pain Remains (Century Media)
02.) Avatarium Death, Where Is Your Sting? (AFM)
03.) Blind Guardian The God Machine (Nuclear Blast)
04.) Meshuggah Immutable (Nuclear Blast)
05.) Bloodbath Survival Of The Sickest (Napalm)
06.) Antigama Whiteout (Selfmadegod)
07.) Cult Of Luna The Long Road North (Metal Blade)
08.) Goatwhore Angels Hung from the Arches of Heaven (Metal Blade)
09.) Obsidious Iconic (Season Of Mist)
10.) Watain The Agony And Ecstasy of Watain (Century Media)

Mike Lewis, Pacific Northwest Photographer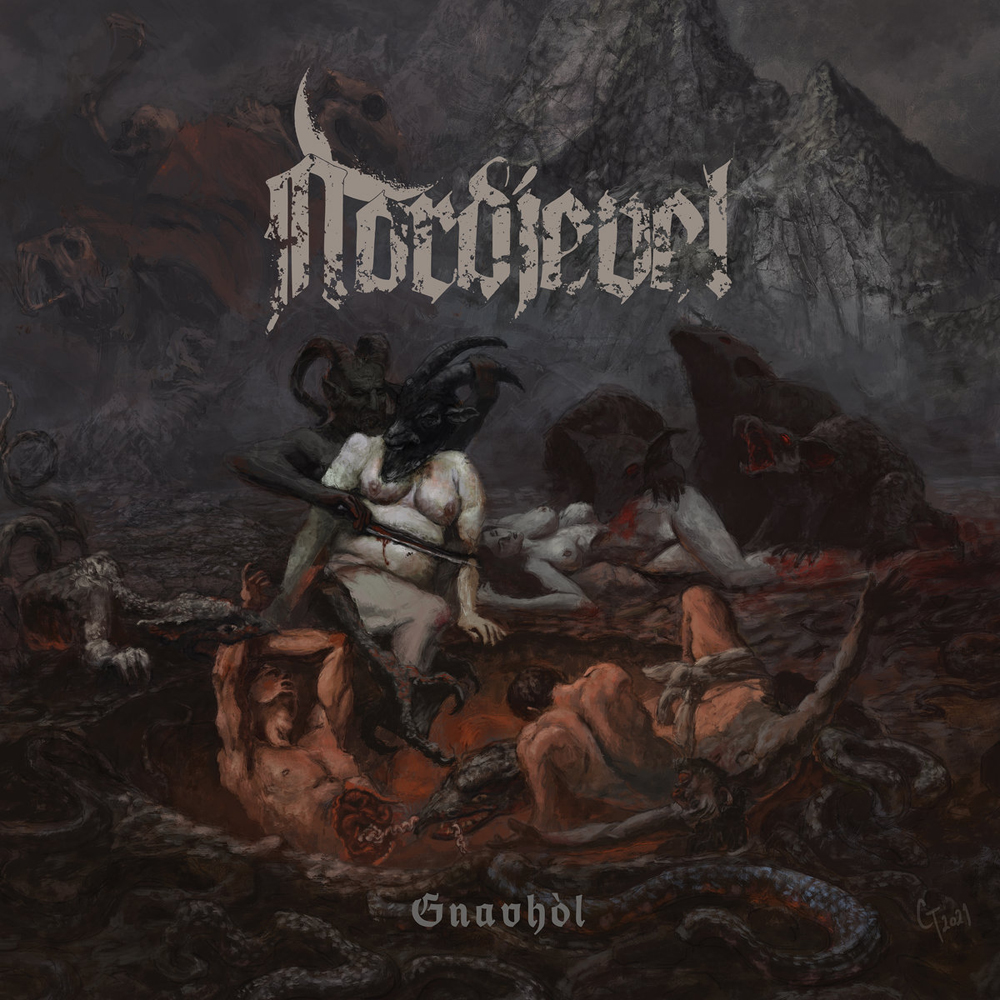 01.) Nordjevel Gnavhòl (Indie)
02.) Hell Militia Hollow Void (Season of Mist)
03.) Bloodywood Rakshak (Independent)
04.) Dharma Three Thousand Realms in a Single Thought Moment (Independent)
05.) Origin Chaosmos (Nuclear Blast)
06.) Zmey Gorynich Ѵжица | Izhitsa (Independent)
07.) Abysmal Dawn Nightmare Frontier (Season of Mist)
08.) Voivod Synchro Anarchy (Century Media)
09.) Aara Triade II: Hemera (Debemur Morti Productions)
10.) Dark Funeral We Are The Apocalypse (Century Media)
11.) Behemoth Opvs Contra Natvram (Metal Blade)

Rob McNees, Vinyl Aficionado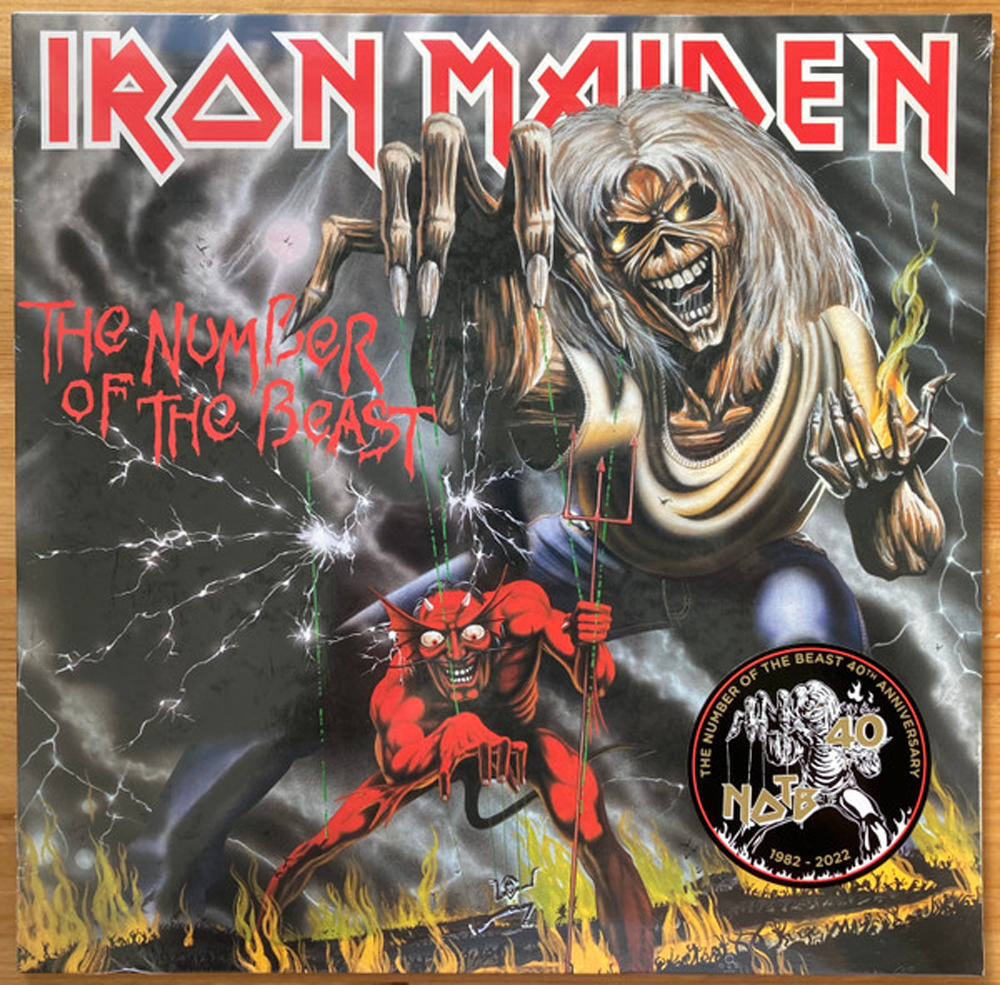 01.) Iron Maiden The Number Of The Beast 40th Anniversary (Sanctuary)
02.) Intranced Intranced (Intranced)
03.) Whitespade Whitespade (Iron Grip)
04.) Satan Earth Infernal (Metal Blade)
05.) Various Artists Bow To Your Masters A Tribute to Judas Priest (Glory Or Death)
06.) Saxon Carpe Diem (Silver Lining)
07.) Midnight Let There Be Witchery (Metal Blade)
08.) Kiss Creatures Of The Night 40th Anniversary (Universal)
09.) Various Artists Love Me Forever A Tribute to Motorhead (Psycho Waxx)
10.) Midnight Rider Beyond The Blood Red Horizon (Massacre)
11.) Various Artists An All-Star Tribute to Rush (Cleopatra)
12.) Kreator Hate Uber Allles (Nuclear Blast)
13.) Various Artists Legacy A Tribute to Leslie West (Mascot)
14.) Udo Dirkschneider My Way (Atomic Fire)
15.) Scorpions Rock Believer (Universal)
16.) Dream Widow Dream Widow (RCA)
17.) Beth Hart A Tribute to Led Zeppelin (Mascot)

Daniel Licitra, South Florida Contributor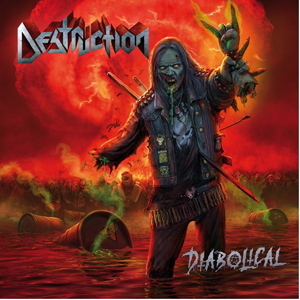 01.) Destruction Diabolical (Napalm)
02.) Eric Gales Crown (Provogue)
03.) Scorpions Rock Believer (Universal)
04.) Hammer King Kingdemonium (Napalm)
05.) ZZ Top Raw (BMG)
06.) HammerFall Hammer of Dawn (Napalm)
07.) Incite Wake Up Dead (Atomic Fire)
08.) Municipal Waste Electrified Brain (Nuclear Blast)
09.) Sinner Brotherhood (Atomic Fire)
10.) Venom Inc. There's Only Black (Nuclear Blast)