TOOL, STEEL BEANS In Idaho Falls, ID With Photos!

By Breezy Bird, Idaho Contributor
Sunday, October 15, 2023 @ 10:27 AM

| | | |
| --- | --- | --- |
| | | At The Mountain America Center OCtober 12th |
All Photos By Breezy Bird Photography
This is honestly a review I never thought I would get to write. Unlike most writers, I don't live in a big city. In fact, most shows that I attend are inconveniently over 3 hours away. I live in little old Idaho Falls, Idaho. Never heard of it? That's because it's not what you'd call a big town. We boast a population or approximately 69,000 people, making us the fifth largest city in a relatively sparsely populated state. Finally, on November 28, 2022 our little town got something it desperately needed when Mountain America Center opened its doors. Now, don't get it twisted, this isn't a large event center. Holding up to 6,000 attendees at maximum capacity, it's still an intimate venue compared to what most larger cities offer. The staff at Mountain America Center have been doing a great job bringing in wide range of events to satisfy a diverse array of tastes. They've hosted concerts from many genres, sporting events, comedians, family shows, monster trucks, and even established themselves as the home of the Idaho Falls Spud Kings, a Junior hockey team. But last night, our little town welcomed one of the most acclaimed alternative metal bands ever-TOOL! Yup! Somehow the miracle workers at Mountain America Center convinced a band like TOOL to come to our town!Needless to say, last night's show was a packed house filled with energy and excitement from fans who, like me, are thrilled to experience live music much closer to home.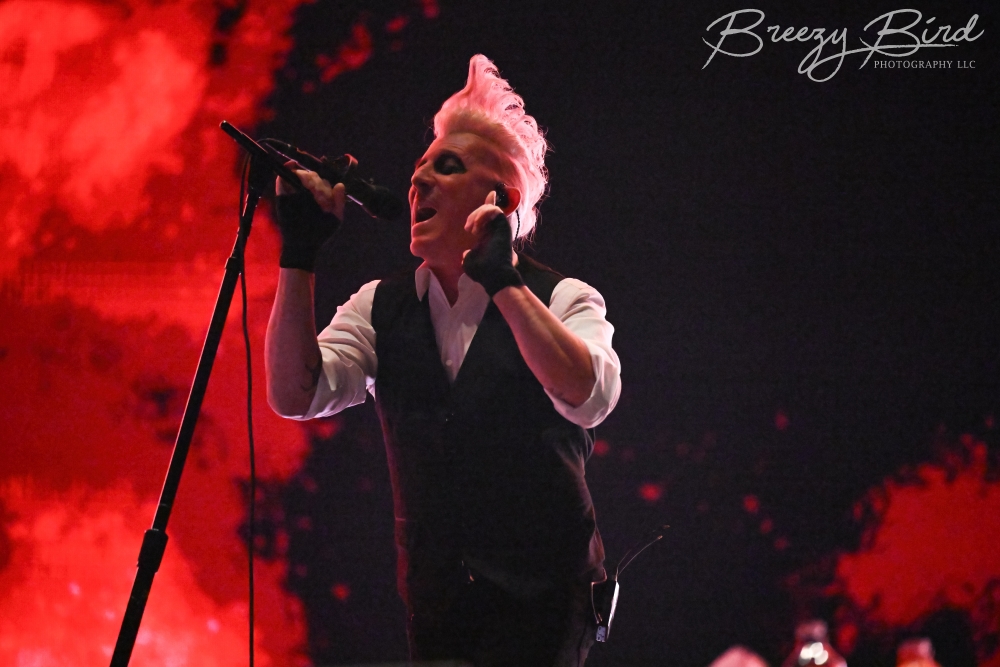 When we got to the venue, we knew something big was going on. The large section of the parking lot was cordoned off and was filled with tour buses and semi-trailers. There were cars parked everywhere, even on the median in the middle of the road. Despite the overwhelming influx of fans, the lines through security were friendly and efficient. Inside the venue the lines to merch booths were dense with members of the TOOL Army patiently waiting to purchase their official swag. It appeared that most fans couldn't help but buy an entire bag of apparel. There were so many people, you were forced to bob and weave like a slalom skier to get through the masses of people congesting the concourse.
The night began with a band called STEEL BEANS. This was a band that was new to me, as are most of TOOL's supporting acts, so I had to do some research before the show. I was shocked to find out that STEEL BEANS is a one-man band orchestrated by Jeremy DeBardi from Everett, Washington. To say STEEL BEANS was unique is an understatement. The beginnings of the one-man band date back to the 13th century, but they have been historically referenced as more of a shtick rather than a truly talented performance. I'm honestly not sure how to categorize what I saw and heard other than rebellious. What I saw last night was certainly not a gimmick. It was a progressive and defiant approach to the cookie-cutter norms that the mainstream music industry propagates. If I had to characterize the sound, I would say it's the lovechild of psychedelic-era BLACK SABBATH and JACK BLACK. Last night, I saw a single man on stage with his guitar, drums, keyboard, and sampler creating HIS music HIS way. If that isn't the heart of what music is all about, I don't know what is! I'm the kind of person who doesn't have the coordination to walk and chew gum at the same time, so I was astonished by DeBardi's ability to pull off such a performance. While I found him to be extremely talented, STEEL BEANS really isn't my cup of teabut the audience really seemed to enjoy it.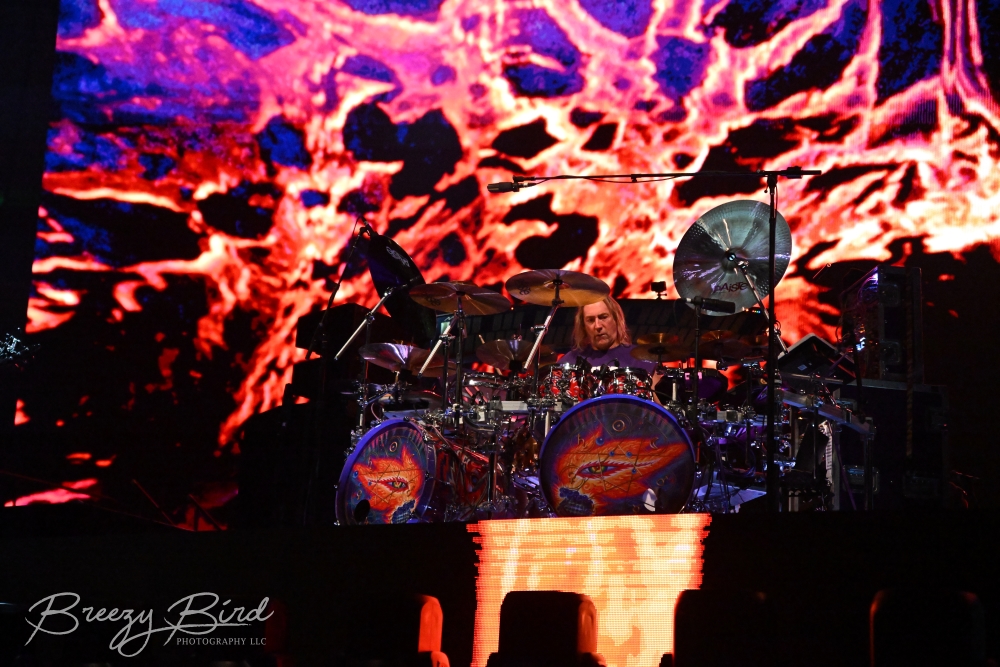 At promptly 8:35 another photographer and I were escorted to the front pit area. It brought me great joy to see familiar faces in the front rows of the audience. They looked like excited children eager to open their gifts on Christmas morning. As I prepared my camera under the very watchful eye of TOOL security, everything went dark and out the crowd began to roar.As TOOL hit the stage, the lights slowly came uphighlighting each band member beginning with Danny Carey on drums. Next, the sound of Justin Chancellor's bass guitar added to the rhythm as the right side of the stage was illuminated. The sound of Adam Jones' lead guitar then layered in with a recognizable melody as the darkness of the left side of the stage faded. Finally, Maynard James Keenan could be seen lurking in the shadows perched on his platform at the back of the stage. This is typical of the illusive frontman, having previously said that eye contact with the audience has become "awkward". As he began to sing, only his mohawked silhouette could be seen backlit by the giant video screens behind him. I've been to TOOL shows before and totally expected that if we saw Maynard at all, it would only be in an enigmatic way. This time, he was actually more visible than I anticipated.
As with recent TOOL shows, the audience was not allowed to photograph or videotape the show until the last song. Although some concertgoers seemed annoyed, the overall connection between the fans and the music seemed to be on a higher level. The set was solid, including a dozen songs and a 12-minute introduction. We were treated to lights, lasers, smoke, massive video screens, and album-quality sound. Just like previous TOOL shows, I left feeling happy that I had gone but longing for something more. Even with all the razzle dazzle of the lights, cinematic features, and a technically perfect sounding concert, I craved the one thing that makes live music unforgettable: the performance. Even from my privileged position in the pit area, I couldn't sense that there was a true bond to the artists! I like to see the musicians moving across the stage and feeding off our excitement and, in turn, giving that energy back to us.It's a symbiotic relationship! I love to hear the band members talking to each other and engaging with the crowd, bringing us into their world for just a little while. There's nothing better than feeling like your presence is special to the band. So, despite a perfect production, I just went home wanting just a little bit more.In a word, the entire show just felt too sterile. But, as I said before, I have seen TOOL on multiple occasions and expected this type of pristine show. While I was left slightly underwhelmed, I have no doubt that many fans will proclaim this to be the best show they have ever seen. And that, my friends, is the beauty of music! Music gives us the opportunity to come together and share in an experience and leave having been impacted in a multitude of ways.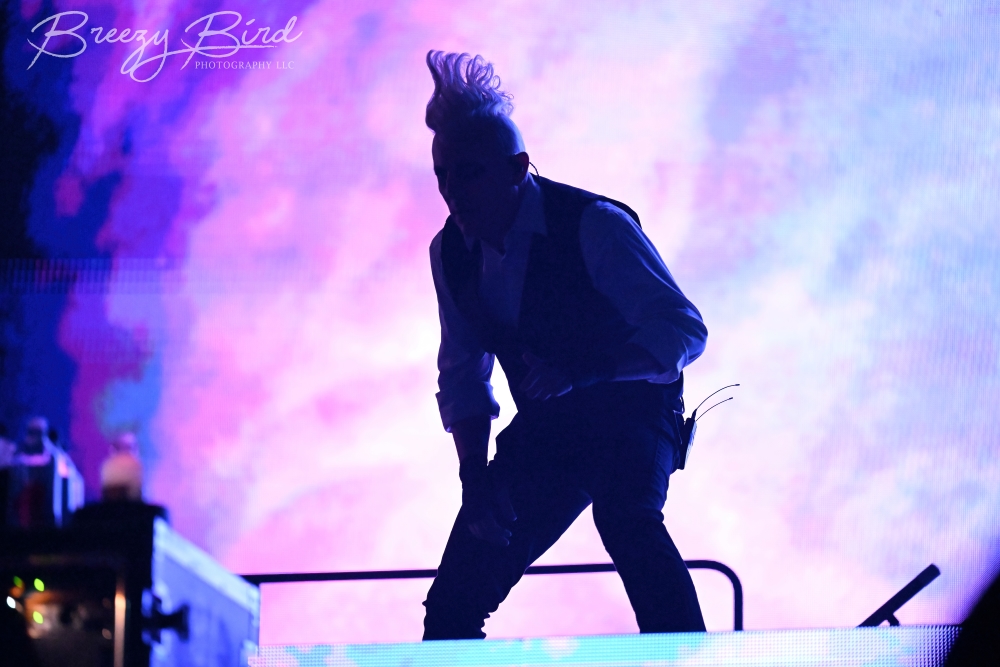 Setlist:
"Third Eye" Intro
"Fear Inoculum"
"Jambi"
"The Pot"
"Rosetta Stoned"
"Pneuma"
"The Grudge"
"Descending"
"Forty Six & 2"
"Chocolate Chip Trip"
"Culling Voices"
"Invincible"
"Dancing Queen"
Check out some more photos from the show!
All Photos By Breezy Bird Photography