Photo Credit: Sebastian Smith
Grammy winning, platinum-certified artist SCOTT STAPP will release his fourth solo album, Higher Power (Napalm Records) on March 15, 2024 before the iconic frontman returns to the stage with CREED for the first time in ten years. His upcoming ten-track triumph turns the rocker's experiences on the razor's edge into an acknowledgement of grace. The album is available for pre-order now as title track "Higher Power" ships to radio and emotive new single "What I Deserve" debuts today on all DSPs.
When hard-hitting single "Higher Power" debuted in August, Loudwire stated that Stapp is "primed for a big decade, sounding just as powerful as he did at half his age with a sense of newfound heaviness resting beneath his iconic voice." Now, mid-tempo anthem "What I Deserve" addresses the inherent duality within relationships and smolders with the blistering yet delicate guitar work of multi-award winning guitar great, Yiannis Papadopoulos.
Stapp says:
"We all want back what we give. "What I Deserve" is about two people understanding who they are individually and coming to a place where they can express exactly what they each want, need, and deserve. The duality in the song is that both sides are expressing the same thing and coming to an understanding of the faults of the other. This song pleads both guilty and innocent with Yiannis' guitar solo being the voice that articulates a chaotic search for deliverance and the epic release of passionate closure."
Listen to SCOTT STAPP's Newest Single "What I Deserve" via a New Lyric Video BELOW.
Higher Power follows 2019's The Space Between The Shadows, which debuted at #3 on the US Current Rock Albums chart, the US Current Hard Music Albums chart, and the UK Official Rock and Metal Chart, among countless other top chart positions.
On an album that traverses themes of loss, frustration, betrayal and near defeat, Higher Power features stand-out performances by hard rock queen Dorothy on a deeply raw duet and, throughout the album, Papadopoulos' guitar leads and solos are such invaluable contributions that he is credited as a featured artist on three tracks. There is also a co-writing appearance by multi-Grammy Award winning songwriter and musician Steve McEwan on Higher Power, which was produced by Marti Frederiksen and Scott Stevens, with co-production by Stapp.
Stapp explains: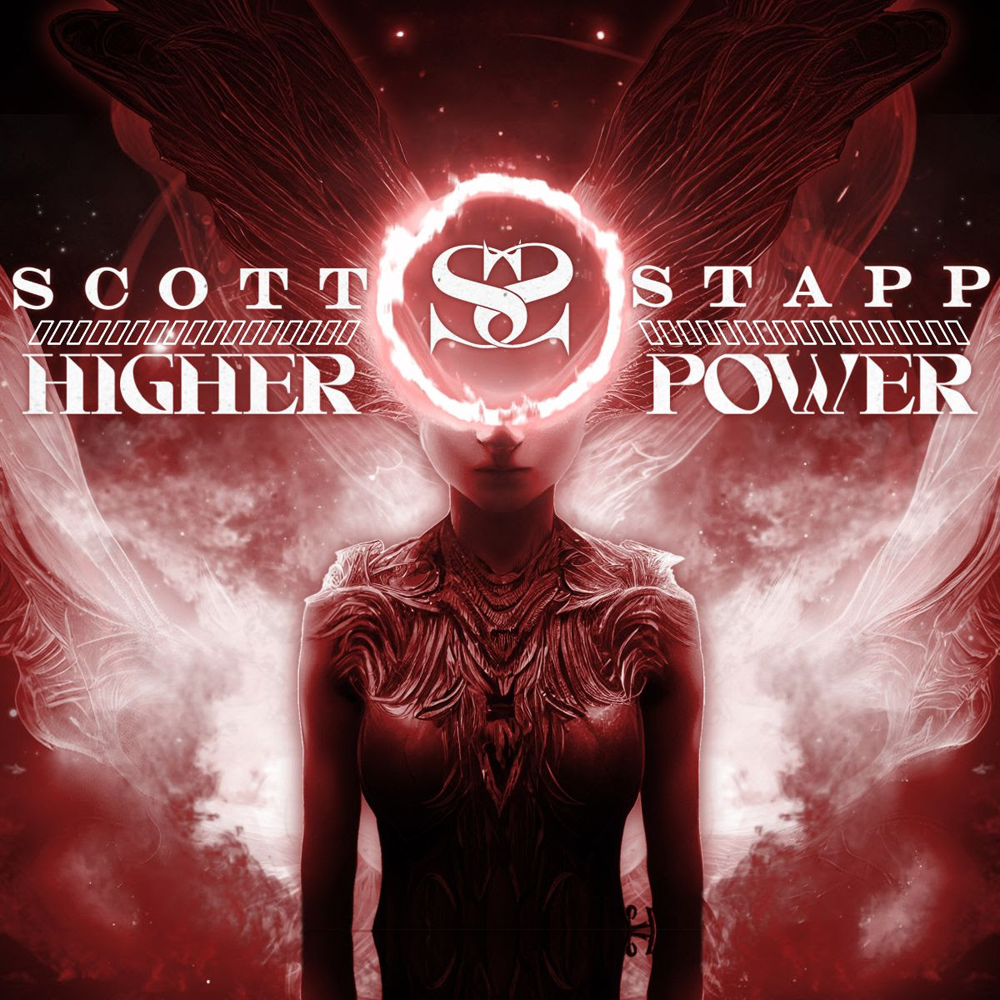 "Higher Power was born out of never ending consequences with triggered, yet naive defiance. It's the realities and realizations of being human in this experiment we call life - holding onto hope in the dark waiting for the light."
Higher Power track listing:
"Higher Power"
"Deadman's Trigger"
"When Love Is Not Enough"
"What I Deserve" (feat. Yiannis Papadopoulos)
"If These Walls Could Talk" (feat. Dorothy)
"Black Butterfly"
"Quicksand" (feat. Yiannis Papadopoulos)
"You're Not Alone"
"Dancing in the Rain" (feat. Yiannis Papadopoulos)
"Weight of the World"
Higher Power will be available in the following formats:
Digital Album
CD Digisleeve
Solid Viola Gatefold Vinyl LP
Black/Red Splatter Gatefold LP - Die Hard Edition w/ Slipmat & Record Butler (Napalm Mail Order Only, Limited to 300)