WAYFARER American Gothic

By Peter Atkinson, Contributor
Friday, November 3, 2023 @ 10:41 AM

| | | |
| --- | --- | --- |
| | | |
WAYFARER
American Gothic
Profound Lore Records




Take Pacific Northwestern-style black metal, travel back to the turn of the 20th century and 1,200-some miles to the south and east of the Cascades to where the Great Plains meet the Rocky Mountains - and the buffalo roam, or at least roamed - imbue it with a frontier spirit (and plenty of dust and blood) and top it with a cowboy hat or three and you have WAYFARER. Well, more or less.

The Denver-based quartet has carved a uniqueniche for itself with its Americana-tinged, Wild West-themed epic bluster. Over four previous albums, WAYFARER blended wildly contrasting musical styles with vivid storytelling for something that is as captivating as it is distinctive - though, at times, a bit long-winded.

From 2014's Children of The Iron Age to 2020's A Romance With Violence, the albums have played out as if chapters in an epic saga, chronicling the triumphs and tragedies of westward expansion in a manner that combined the musical breadth of, say, WOLVES IN THE THRONE ROOM and PANOPTICON, with the narrative scope and often jarring brutality - perpetrated by outlaws, gunslingers, miscreants and marauders - of recently deceased author Cormac McCarthy. And it's almost as though they have led up to American Gothic, which has a climactic feel about it, perhaps signaling the end of an era - "A High Plains Eulogy" if you will, to borrow the title of one of Gothic's songs.

The album opens with "The Thousand Tombs Of Western Promise", whose title exemplifies pioneer ideals gone the way of greed, depravity and desolation, as so often happens. The voiceover that concludes the album's penultimate track, "Black Plumes Over God's Country", describes where things end here, amid the Dust Bowl's swirling clouds:"... What we've got now is a world full of oil drillers, and railroad barons. Cattle thieves and company men. ...This is the new American Gothic."

Album closer "False Constellation" makes it all seem for naught: "So what is it that is left? What is it that we built? A monument, to an idea washed away. A beaten tattered flag, Raised in honor of a dream, A memory of what had never came to pass."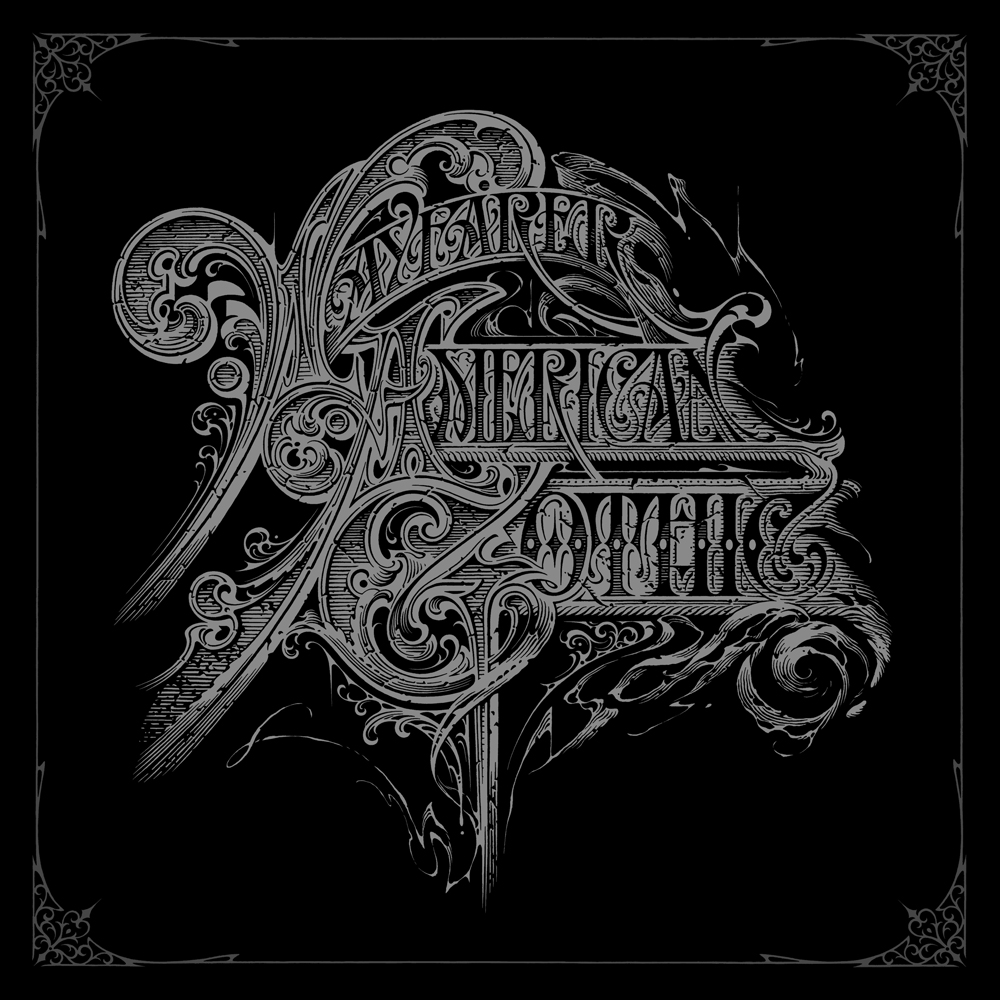 Despite the grim, almost despondent tone of the lyrics, American Gothic's sprawling soundtrack seems more agitated than forlorn. Its frequent black metal surges powered by Isaac Faulk's suitably galloping drums are played against seething post-metal thrum and ominous DOWN-like drone that accentuate the weight of Shane McCarthy and Joe Strong-Truscelli's dense guitaring.
For all of the focus that is inevitably is placed on the Americana side of WAYFARER's sound - and we'll get to that here in a second - Gothic is consistently and persistently heavy, its songs delivered with more purpose and urgency than on Violence, which got bogged down with its three 10-plus minute opuses. The scale is still quite grand here, with "Tombs" providing a seven-minute opening salvo followed by the nine-plus minute sprawl of "The Cattle Thief". But it isn't until Gothic wraps with "False Constellation" that it approaches the seven-minute mark again.
As noted just above, there are somber, folksy motifs throughout the album that enhance the frontier feel without overdoing it or making things sound Spaghetti Western-ish. The steely acoustic andbluesy slide guitar forays, organ strains, languid clean vocals and a drawling lament that leads up to the "Black Plumes" narration fit with the natural fiber of the songs and are incorporated to great effect here.
The mournful "Eulogy" and the jangly "Reaper of The Oil Fields" stretch this out to full-song length and build on the already cinematic feel to the album, providing an added sense of drama and even greaterpeaks and valleys. WAYFARER was finally able to really bring things all together on Violence - even if it was a bit overwrought. But the band has honed its aesthetic to perfection with American Gothic, a masterful, engrossing work that takes black metal for a wild ride back to the future.
4.5 Out Of 5.0