SEVENDUST
Seven of Sevendust
BMG
www.sevendust.com




Photo Credit: Chuck Brueckmann

BMG recently released an extensive box set by Heavy Metal mainstays SEVENDUST. Seven of Sevendust comes in two configurations; a 7-CD set and a 9-LP set. This collection covers the band's studio work from 2005-2015. It includes:
Next (2005)
Alpha (2007)
Chapter VII: Hope & Sorrow (2008)
Cold Day Memory (2010)
Black Out The Sun (2013)
Time Travelers & Bonfires (2014)
Kill The Flaw (2015)
I know what you're thinking, because I thought it too. Why does it start in 2005 when the more sought after albums by SEVENDUST are their 1997 self-titled debut, their sophomore album Home (1999), their 2001 release Animosity, and their 2003 release Seasons? And just like me, you know the answer is likely licensing and ownership.

A little more baffling is that Seven of Sevendust was released a mere three months after SEVENDUST's latest studio album for Napalm Records, Truth Killer. All of that aside, this is a review for the 7-CD set.

Visually, the box set looks great. The clam shell box front cover is a bit plain, but that is usually the case with these types of box sets. The album artwork is bright and vibrant. Each CD is contained in its own sleeve. There are no extras. This is bare bones; CD, sleeve, box.

Truth be told, I stopped following SEVENDUST around the release of Next (2005). Personally, I thought the band finally hit the perfect groove of melody and intensity on Seasons (2003). SEVENDUST took a few steps back and got heavier like their early days for the release of Next, and in 2005, I was turned off by it. I returned to SEVENDUST sporadically with Time Travelers & Bonfires (2014), reactivating my interest.

So essentially, this box set is mostly new material for me. I'm sure there are some of you that maybe left the group for a time, or didn't really give this material much of a chance the first time around as well. If you think about it, there really is a point to covering the years from 2005-2015 with this collection.

Next (2005) still plays out quite heavy and raw to me, but I get what they were trying to do now, stand on their own without record label input and red tape. The first four tracks punch you in the teeth for sure. I've always been impressed with how Lajon Witherspoon can switch from an angry snarl to tender balladeer. "This Life" stands out as the champion on this album for me. I also enjoyed the ebb and flow of emotions on "See And Believe".

3.2 Out Of 5.0

Alpha (2007) leads the way with the Heavy Metal thunder of "Death Star", while the follow up track "Clueless" mixes the same vigor with balancing melody. Despite not recalling if I've ever heard Alpha before, the tracks "Driven" and "Freed" sounded very familiar to me. Come to find out they appeared in the 2008 video game WWE Smackdown Vs. Raw. Though never a single, I loved the complexities of "Suffer". "Confessions of Hatred" is dark and powerful. It feels like SEVENDUST compromised with more melody a bit here with Alpha, reminding me a bit of their Seasons (2003) release.

3.5 Out Of 5.0

Chapter VII: Hope & Sorrow (2008) has an impressive list of guest appearances by Mark Tremonti and Myles Kennedy of ALTER BRIDGE, and American Idol alum Chris Daughtry. I really can't think of anything critical about this album. It's nearly perfect, and I'm kicking myself for not listening to it sooner. The guests don't make or break the album, but it's cool when you can make an album with your friends. The Daughtry ballad "The Past" is enduring and memorable. SEVENDUST really shines on this one from the songwriting to the power to melody and to the hooks.

4.8 Out Of 5.0

Cold Day Memory (2010) sees the return of founding guitarist Clint Lowery, who left prior to Next. What I enjoyed most about this album was how it stayed true to the formula of Chapter VII when it comes to the songwriting and music. It's as if every period of SEVENDUST was rolled into one. Even when the drums dominate, the rest of the band adds a smoothness which make the music palatable for the Heavy Metal faithful, but also acceptable for rock radio.

4.8 Out Of 5.0

Black Out The Sun (2013) is the first album to this point that doesn't start with a sonic boom to your ear drums. The acoustic instrumental "Memory" leads way to schizophrenic track "Faithless". The shifts in tempo add some real layers to the track. "Mountain" has a bluesy swagger to it. The centerpiece of the album is the title track "Black Out The Sun", with its smooth tones and soulful vocals. In the end, Black Out The Sun doesn't have as many heavy parts as its predecessors, with a strong focus on melody and well crafted songwriting.

4.0 Out Of 5.0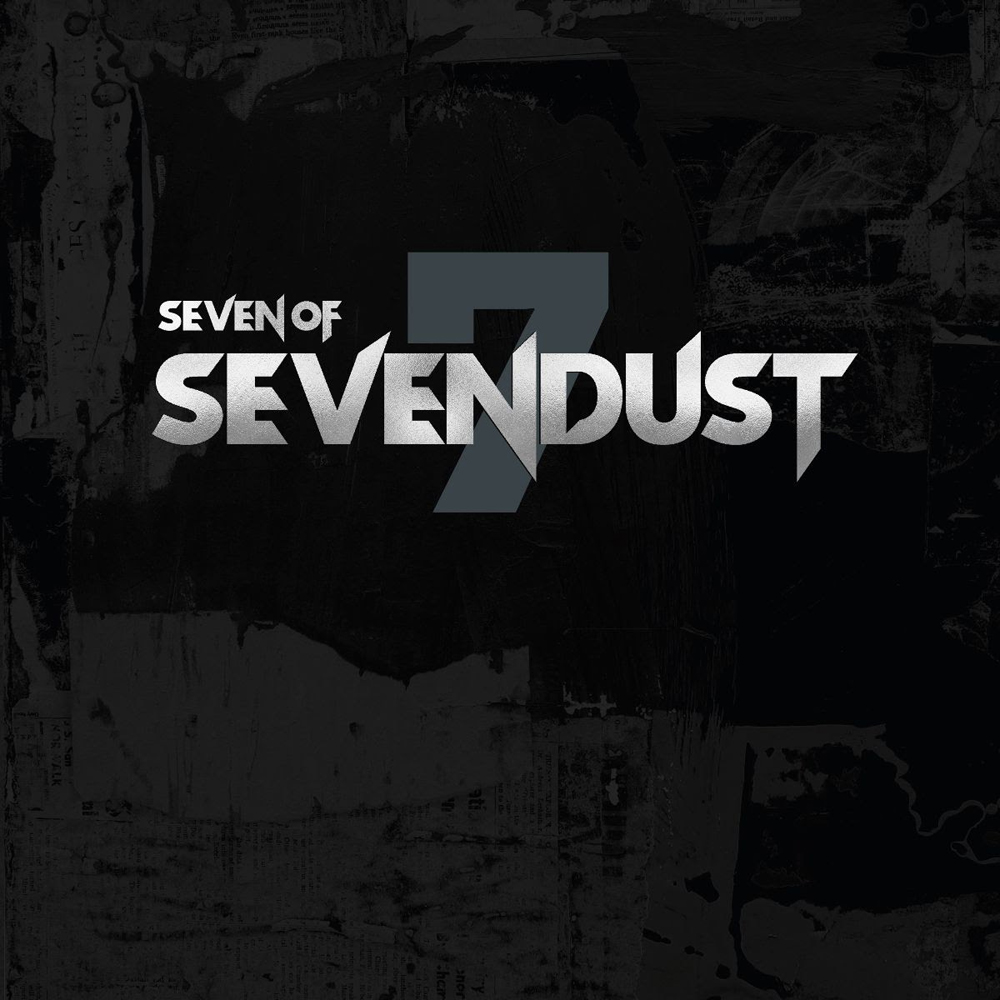 Time Travelers & Bonfires (2014) is an all acoustic affair. SEVENDUST flirted with acoustics off and on throughout their career, and most notably with their live release Southside Double-Wide Acoustic Live (2003). I remember hearing SEVENDUST unplugged for the first time and being impressed at how such a heavy band could be so versatile, and I'm sure the Heavy Metal world agreed. The album features six new acoustic studio tracks, and six songs from their discography, not just unplugged, but re-arranged. Appropriately named, as this album is the perfect soundtrack to a warm summer night, chilling around the campfire.
4.7 Out Of 5.0
Kill The Flaw (2015) picks up where Black Out The Sun left off. There are some real intense moments as well as softer ones. Sometimes, they are even combined together in one track. SEVENDUST even manages to throw in some acoustics along the way. Some Metal gatekeepers may call this 'selling out', but I would call it maturity. SEVENDUST is looking at their craft from a life experience point of view, rather than pent up youth, and it reflects in their later works for sure. I have to say the angst and power (and thunderous drum work) make appearances towards the album's latter tracks.
4.0 Out Of 5.0
The Seven of Sevendust box set packs a mighty wallop, along with the story of a band trying to find their own path after the TVT Records years. Boy, did they ever find their way! While Next (2005) and Alpha (2007) seem like albums where SEVENDUST are just throwing things against the wall to see what will stick, by Chapter VII: Hope & Sorrow (2008), the band had it all figured out. That album, along with the one that followed, Cold Day Memory (2010), are by far the two best album's in this collection, and quite possibly within the band's entire catalog.
If you missed these years like I did, do yourself a favor and give them a chance. There is lots of great material to be found, from an ever-evolving Metal act that surely has more chapters to write. As far as box sets go, the vinyl version may give you more bang for the buck, since the vinyl versions of some of these albums are a little hard to come by.
4.5 Out Of 5.0