Pure Rock Newswire 08/12/02


By Sefany Jones, Contributing Editor
Monday, August 12, 2002 @ 11:26 AM


| | | |
| --- | --- | --- |
| | | A Summary Of News, Rumors And |
Queens of the Stone Age will release a limited edition DVD with their album Songs for the Deaf, which is due in stores August 27th. The DVD features select interviews with the band, as well as live footage from the March 2002 Secret Tour show at the Troubadour in Los Angeles as well as an in-store at Vintage Vinyl is St. Louis.

Tool has tapped Meshuggah for the next leg of their North American tour, which should begin right around September 29th. Confirmed dates will be posted soon. Paul Stanley and Gene Simmons of Kiss will appear on Rockline on September 4th from 8:30 PM until 10:30PM. Check out Rockline for more details. Six Feet Under will support Hatebreed at the following gigs: 09/10/02 New Orleans, LA House of Blues
09/12/02 Tulsa, OK The Other Side
09/14/02 Clinton, IA Pig Pen
09/15/02 Lawrence, KS Bottleneck
09/16/02 Columbia, MO The Blue Note
09/20/02 Buffalo, NY Showplace Theater
09/25/02 State College, PA Crowbar
09/26/02 Allentown, PA Crocodile Rock Blabbermouth.net reports the following bizarre news: Motörhead leader Lemmy is considering having his famous facial warts surgically removed, according to Spin magazine. "They get bigger as you get older," Lemmy says, "and I've been shaving around them long enough." Incredibly, the bassist/vocalist would also be open to the possibility of auctioning off the gnarly things to a lucky (and presumably rich) fan. "Yeah, I could sell them on the Internet, like that porn-star chick Houston who sold pieces of her labia." Start saving your allowance, kids! Vocalist Mike Tramp (ex-White Lion) will reportedly start working on his next album soon, anticipating a Spring 2003 release, which may be followed by a European tour. Lamb Of God is scheduled to record the follow-up to their critically acclaimed New American Gospel beginning November 16th. Devin Townsend (Strapping Young Lad) has been confirmed to share production duties with the band. Despite rumors to the contrary, Lamb Of God has proudly maintained their relationship with Prosthetic Records, who estimate an April 2003 release. Alice Cooper guests on a remake of his 1972 hit "School's Out," which has been covered by Sweden pop-rockers, A*Teens. However, there has been one lyrical change: "School's been blown to pieces" is now "I'm bored to pieces." Amen have parted ways with drummer Shannon Larkin and guitarist Sonny Mayo. New members drummer Zach Hill (Hella, Team Sleep) and guitarist Josh Hill have joined the band for our upcoming shows. It appears that Larkin, who has been filling in on drums in Godsmack, may now be a permanent member of the group. Amen have the following gigs lined up: 08/14/02 Hollywood, CA Viper Room
08/23/02 Leeds, UK Leeds Festival
08/24/02 Glasgow, UK Gig on the Green
08/25/02 Reading, UK Reading Festival
08/26/02 London, UK Camden Underworld

Cattle Decapitation will be heading out on the road Phobia and Misery Index starting on September 19th. This will be the band's first full-length tour reaching out across the United States. Tour dates to be posted soon. All That Remains has a couple of gigs forthcoming: 08/24/02 Salem, MA Salem Elks Club
12/17/02 Morgan, NJ Club Krome The Rolling Stones are set to release a "career retrospective" (also known as a "best of") on September 23rd in Japan, September 30th in other territories outside North America, and October 1st in North America through Virgin Records. The album is titled Forty Licks and will comprise of two CDs, totaling 40 songs -- 36 that have been digitally remastered from the band's catalogue, along with four newly recorded songs.

Apparently Necrophagia has recruited drummer Titta Tani (Daemonia) to join the band for the recording of The Divine Art Of Torture, which is expected out sometime just before Halloween.

Sw1tched will be doing a chat on Monday, August 12th at 6PM at USAToday.com. Submit your questions for the band here. Agnostic Front have a European tour lined up in the fall with Hatebreed, Biohazard and Death Threat: 11/15/02 Tillberg, NET
11/16/02 Herford, GER
11/17/02 Brussels, BEL
11/18/02 Mannheim, GER
11/21/02 Firenze, ITA
11/22/02 Munchen, GER
11/23/02 Chemnitz, GER
11/24/02 Berlin, GER
11/25/02 Zaandaam, NET
11/26/02 Hamburg, GER
11/27/02 Dortmund, GER
11/28/02 Paris, FRA
11/29/02 Seffield, UK
11/30/02 Newport, UK
12/01/02 London, UK
More info as it becomes available. Hanoi Rocks have the following gigs lined up: 08/17/02 Tokyo, Japan Chiba Marine Stadium
08/18/02 Osaka, Japan WTC Open Air Stadium
09/06/02 Jerez de la Frontera (Andalucia), Spain Serie Z Festival Vocalist Josey Scott (Saliva) will sing "The Star Spangled Banner" on Sunday, August 11th at the NASCAR race in Watkins Glen, NY. The race will air on NBC live at 1:00 PM ET. Saliva are currently working on their next record, Back Into Your System, in upstate New York with mega-producer Bob Marlette (Alice Cooper, Black Sabbath). There is a great possibility that Blind Guardian, Hammerfall and Symphony X will be teaming up for a North American tour this fall. Gryp have the following tour dates remaining: 08/09/02 Moore, OK The Venue
08/10/02 Canton, TX Revelation Room
08/11/02 Fort Worth, TX Venue TBA
08/13/02 St. Louis, MO or Wichita, KS Venue TBA
08/14/02 Rockford, IL or IOWA Venue TBA
08/15/02 Chicago, IL or NEBRASKA Venue TBA 08/24/02 Tacoma, WA Club Impact
08/30/02 Stevenson, WA Portico Fest (formerly Tomfest) Amen has the following gigs forthcoming: 08/14/02 Los Angeles, CA The Viper Room
08/26/02 London, ENG Camden Underworld Since the first showing of Marilyn Manson's artwork was so popular, the exhibit has moved to a larger-capacity gallery. The new gallery will be Los Angeles Contemporary Exhibitions in Hollywood, CA. The gallery will be open to the public on Friday, September 20th. The South African trio Seether will be joining Ozzfest 2002 beginning August 10th to support their debut album, Disclaimer, which is due for an August 20th release. Upon wrapping up their US tour with the Scorpions and Dio, Deep Purple will head over to Germany for a few gigs: 08/27/02 Gelsenkirchen, GER Amphitheater
08/28/02 Köln, GER Tanzbrunnen
08/30/02 Gräfenhainichen, GER Ferropolis
08/31/02 Heidenheim, GER Brenzpark (Festwiese)
09/01/02 Zwickau, GER Stadthalle
09/03/02 Braunschweig, GER Volkswagenhalle
09/04/02 Hamburg, GER Freilichtbühne Stadtpark Hughes Turner Project vocalist Glenn Hughes will appear on the nationally-syndicated radio show Rockline on Wednesday, October 23rd. MetalManiacs.com reports the following news: Randy Palmer, former guitarist for Pentagram and Bedemon, was involved in a fatal car accident on Wednesday July 31st in Northern, VA. He and his girlfriend Taryn and her son Nicky were in a car, which was struck on the passenger side by a driver who ran a red light. Wife and son escaped with minor injuries but Palmer, who was seated in the passenger's side, suffered trauma to his spleen, liver and kidneys, in addition to a broken rib. On Friday his lungs were collapsing. Palmer died Thursday, August 8th. Jack Osbourne will film a cameo for the WB's Dawson's Creek on Friday, August 9th. The episode is scheduled to run on October 2nd, as the show's two-hour season premier. (hed)p.e.'s latest single "Suck It Up" will be featured on the upcoming new video game "Madden NFL 2003," which will see a release next week. The band's as-of-yet untitled new album is currently planned for a January 2003 release through Jive. Ritchie Blackmore and Candice Night (Blackmore's Nights) will release their single "Home Again" on August 12th. The track comes from their latest album, Fires At Midnight. In other news, Blackmore's Nights recorded their two live shows in Eisenach, Germany at the Wartburg in July, which will appear on their forthcoming DVD. The DVD will utilize the new DTS 96/24 sound system. This sound system (96 Khz and 24 Bit) is almost twice superior to the conventional / traditional DOLBY 5.1 standard. Stone Temple Pilots have been scheduled to perform with Aerosmith on October 2nd in Maryland Heights, M. Tickets for this event go on sale tomorrow at 10am through Ticketmaster.

Bassist Billy Morrison has officially departed ways with The Cult. Morrison posted on his web site, "It's official. I will not be playing in The Cult anymore. I had a great time last year, and feel privileged to have had the opportunity to be a part of that band's long history. I move on now, and plan to complete my plans surrounding the music I have been making with [Pitchshifter vocalist] JS Clayden. I am sure that Camp Freddy will re-appear at some point later in the year, and I wish [vocalist] Ian [Astbury], [guitarist] Billy [Duffy], and [drummer] Matt [Sorum] all the love and respect I have."

Arch Enemy's "Ravenous" video will be aired tonight, August 8th, on MTV's Extreme Rock Show on MTV2. The show runs from 10:30 PM to 11:30 PM PST. Metallica have at long last selected the track "53rd & 3rd" to contribute to the forthcoming Ramones tribute album, We're A Happy Family, which is due later in the year through DV8/Columbia Records. The Haunted have delayed the release date of their third full-length album to early next year. Initially scheduled to be released in November through Earache Records. Apparently the delay stems from the fact that vocalist Marco Aro and his partner are expecting their second child at the beginning of September, and wanted to be there for that. The Scorpions are scheduled to release their DVD, A Savage Crazy World, on August 20th, 2002. For more info, check out Scorpions.com or Amazon.com. Candiria, 40 Below Summer and Diecast will tour together for three weeks, in which time more dates should be announced: 09/04/02 Allentown, PA Crocodile Rock
09/05/02 Clifton Park, NY Northern Lights
09/06/02 Hartford, CT Webster Theatre
09/07/02 Old Bridge, NJ Birch Hill

Tune in to the WWE's Bottom Line this weekend and catch Sevendust in a behind-the-scenes special with wrestler Chris Jericho (Fozzy) doing their Guitar On Magazine cover (on stands now). NYC-area fans can catch Bottom Line on Saturday, August 10th at 11:00 PM on WLNY-55. Those outside of NYC, click on this link to find out when the show airs in your area. Devin Townsend (Strapping Young Lad) has apparently expressed interest in producing the forthcoming solo CD vocalist Burton C. Bell (ex-Fear Factory), according to Blabbermouth.net, who reports the following: "I would really like to produce Burton's new record," Townsend stated in an recent online newsletter. "I bet you it's going to be cool. Would I play on it? Maybe." Devin also rejected the rumors of a possible union with the new group led by former Megadeth members Dave Ellefson (bass), Marty Friedman (guitar), Al Pitrelli (guitar), and Jimmy DeGrasso (drums). "Why would [I] want to join Megadeth?" Townsend asked. "Join the Dave Mustaine Band without Dave Mustaine? Please don't hold auditions for the Devin Townsend Band if anything should happen to me." Vocalist Eric Martin (ex-Mr. Big) is continue his solo career with a new album, I'm Goin' Sane, which is due for release through Frontiers Records on August 26th overseas. The material is co-written with Jack Blades (Damn Yankees). Samael have reported that guitarist Kaos has announced that he will no longer be part of the band. The new guitar player will be presented at this summers' shows. The band is confirmed to play various European festivals such as The Fun and Crust Festival on August 9th and The Summer-Breeze Festival on August 24th. Recently, vocalist Scott Weiland (Stone Temple Pilots) helped produce the album Break Your Silence by a band called Cinder. Not only did he co-produce, but he also lends his vocals on the album. The album features production and vocal collaboration by Weiland, Jay Baumgardner (Papa Roach, Drowning Pool), John Kurzweg (Creed, Puddle of Mudd) and was mixed by Andy Wallace (Staind, Limp Bizkit, System of a Down). For more info, check out Cindermusic.com.

Motorhead's video, "Brave New World," (from Hammered) has been cleared for airing by both MTV Extreme Rock and Much Music (USA) Uranium programs. Extreme Rock is a new late night heavy metal/rock programing that is just getting off the ground, while Uranium airs M-TH 7:30-8:00 PM and 1:00-1:30 AM. "Brave New World" is currently in rotation at 50 other outlets nationwide and is on Much Music in Canada.

Look for Cheap Trick to co-headline with Aerosmith at various Ohio/Detroit-area shows that Kid Rock will not be appearing at. Also, VH1's Aerosmith: Behind The Music is set to premier on Sunday, September 1st at 11:00 AM EST or at 9:00 AM EST. The Gathering is having more than their share of bad luck with festivals this summer; three separate appearances have been cancelled to due reasons beyond the bands control. Their August 17th gig in Crete was cancelled by the promoter for budget reasons, their August 25th gig in Moscow was cancelled altogether by the city, who wouldn't grant a license for the outdoor festival, and the their gig in Vicenza, Italy on September 15th was cancelled due to lack of sponsorship! The Superjoint Ritual DVD should be completed sometime in August and hopefully released shortly after that. The videos for "Fuck Your Enemy" and "The Alcoholik" will appear on the DVD. The SJR official web site claims that they will be back out on the road in November… Guitarist Paul Samson leader and founder of the NOWBHM band Samson (which featured Bruce Dickinson in its ranks in '80 & '81) is said to be suffering from cancer and has "only weeks to live," according to vocalist Nicky Moore, vocalist of the band during the '80s. No additional information is available at this time. Jag Panzer will take their best tracks from their pre-Century Media releases (Tyrants EP, Ample Destruction, Dissident Alliance and the Chain Of Command bootleg) and re-record them as new songs for an upcoming double CD, which may be titled Decade Of The Nail Spiked Bat . They anticipate completion in September. No word on a release date just yet. Spiritual Beggars, which features guitarist Mike Amott (Arch Enemy), anticipate releasing their fifth full-length album, On Fire, on September 30th (one week earlier in Japan) through Music For Nations Records. It appears that Fu Manchu were forced to cancel their forthcoming European tour, due to the closing of their current label, Mammoth Records. More info as it becomes available. Guitarist Marty Friedman (ex-Megadeth) has completed writing, playing, even engineering his new solo album, Music For Speeding. Friedman's official web site states: Fans of Marty's first solo album, Dragon's Kiss and his aggressive playing in Cacophony and Megadeth will freak out when they hear that style applied in Marty's new and more modern format. We here at the site feel that this is the kind of playing that Marty's fans wish that he had played for the last few years while he was in Megadeth. He is currently in negotiations with labels (majors and indies) all around the world and it is looking like a winter release. Visit this site with up-to-the-minute info in the release. Murderdolls -- which features drummer Joey Jordison ( Slipknot) and guitarist Acey Slade (Dope) – have the following UK gigs lined up: 09/09/02 Glasgow, UK G2
09/10/02 Manchester, UK Uni
09/11/02 Birmingham, UK Little Academy
09/12/02 Bristol, UK Fleece & Firkin
09/13/02 London, UK Garage Machine Head anticipate releasing their as-yet-untitled live CD on October 22nd through Roadrunner Records UK. Check out Marilyn Manson's artwork for the album cover of comedian Andy Dick's side project, Andy Dick and the Bitches of the Century. Gluecifer will release a new four-track EP, Reversed EP, on September 2nd through Sony Records in Norway and Sweden. The album will include the song "Reversed" (from Basement Apes), a live "surprise" tune, and two previously-unreleased studio tracks. Contrary to his previous claim, Filter vocalist Richard Patrick did not defecate in the dressing room at the House of Blues in Chicago. A member of the Chicago press and HOB Foundation member informed KNAC.COM that they were backstage at the alleged time, and there was no truth to the story whatsoever. Then Patrick confessed to Launch.com that "It was a joke...When you play the House Of Blues it's a bit of a franchise, so I just wanted to let my fans to know that, yeah, I took a big ol' crap in the toilet just to punk rock it up a bit. It was just a joke. I think I had a couple of beers in me, too." So there you have it. Time to break out your tie-dyed tees, acid tabs and roach clips: The Grateful Dead will be truckin' again on the open road! Seven years since the death of vocalist/guitarist Jerry Garcia in 1995, guitarist/singer Bob Weir, bassist Phil Lesh, drummer Bill Kreutzmann and percussionist Mickey Hart will kick off a 13-city outing, starting November 14th in Roanoke, VA through December 2nd in Rosemont, IL.

Bassist Michael Anthony (Van Halen) will once again join Sammy Hagar and The Waboritas on stage, this time at Irving Plaza in NYC on August 29th, which according to Anthony's official web site, "…is a free show… and will be distributing half of the tickets to Port Authority cops and 9/11 rescue workers."

Catch Alice Cooper in the movie Roadie on The Movie Channel (U.S.) on August 17th. (Check your local listings for times). Korn want their fans to direct the video for "Alone I Break," which is the next single due off their latest effort, Untouchables. So, fans should submit their video treatment via MTV's web site or by mailing entries to: MTV's Direct A Video Contest
550 Madison Avenue
23-99
New York, NY 10022 Entries will be accepted through August 21st. A panel of judges from Epic Records will narrow down submissions to 21 finalists. The band will then decide the winner. Winners will be flown to Los Angeles and given computer equipment valued at $2,250, DV camera equipment valued at $4,500, and a director's fee of $21,000. Participants must be a U.S. resident, be 18-34 years old, and not be employed by a commercial production company. Get ready for Marilyn Manson's long-awaited DVD/VHS, Guns, God And Government, which is due out on September 24th through Eagle Vision Entertainment. There will also be a pay-per-view special for later this summer under the same name, but each featuring different content. "The pay-per-view is all done but it is not at all what you will see on the DVD that I have now taken complete charge of," Mason wrote on his official web site. "I think you deserve to see the best that we have, and I intend to show it." In other news, Manson did a photo shoot at his home last night with the world-renowned fashion designer Karl Lagerfeld for the upcoming Hollywood issue of Interview magazine. Word has it that this year's Dynamo Open Air festival, which was held on July 14th in Holland, drew less than stellar numbers, crowd-wise. Appearing at the festival were artists such as Soulfly, Death Angel, Children of Bodom, Opeth, Fintroll, and Dropkick Murphys. Last's years festival, which was set with Motorhead, Tool, Cradle of Filth, and Savatage had been cancelled due to the "foot and mouth" epidemic in Holland. In 1995, the festival drew almost 120,000 people, but this year reportedly drew less than 7,000. Dynamo Festival organizers plan on a major headlining roster for next year, and hope to draw the big crowds again. Filter gives a shit about Chicago's critics -- literally! Singer Richard Partick reportedly defecated in a Chicago dressing room over the weekend to get back at local rock critics. Says Patrick, "We played to a sold out concert [sic] in Chicago at the Ronald McDonald House of Burger King Blues, complete with a packed crowd and a willingness to piss off the local critics. Except for the fans, that town has never given us any respect, and at this point I don't even care. So we took a shit in the dressing room and moved on to Detroit." Vocalist Joe Elliot (Def Leppard) participated in an online chat with USAToday.com chat Friday, August 2nd, 2002. Click here for the full transcript. Launch.com reports that Ozzy and Sharon Osbourne are scheduled to go to trial in Los Angeles on February 18, 2003 regarding their long-running dispute with former bassist Bob Daisley and drummer Lee Kerslake over recording credits on 1980's Blizzard Of Ozz and 1981's Diary Of A Madman. Kerslake and Daisley have been in dispute with the Osbournes for the last 20 years regarding royalties and proper credits on the two albums. Mick Jagger (Rolling Stones) has been co-writing with Matchbox Twenty vocalist Rob Thomas on the latter's forthcoming album, which is scheduled for a November release. The song, "I Got A Disease," will probably be the album's first single. So how does Jerry Cantrell feel about touring with Creed? He told Launch.com, "We've only been with them for a few weeks now so we're just kind of getting to know each other. I've met all the guys and spend some time with probably [fill-in Creed bassist] Brett [Hestla] the most, I guess. He's pretty good friends with the guys who are in my band and so he's been hanging out quite a bit. They seem fine. They put on a good show. We're having a great time, and we're taking advantage of the opportunity." Malevolent Creation have finished recording their eighth full-length album, entitled The Will To Kill for a October/November release date, which will be followed by a world tour.

Joe Satriani is scheduled to do a chat with USAToday.com on Monday, August 5th from 6:00-6:30 PM EST. Satriani will be in Los Angeles, CA on Saturday, August 10th, 2002 at 1:00 PM to sign copies of Strange Beautiful Music, as well as giving one lucky fan a chance to win a signed signature Ibanez guitar (winner will need to be present to win), at Wherehouse Records at 7127 Sunset Blvd (at La Brea) in Hollywood.

The B-Movie Rats have updated their official web site, so that you can now purchase their Belgian 10" Rock 'N' Roll Queen (on R3 Records) on the site. They also have posted their Euro-Tour Diary, with plenty of photos. The B-Movie Rats have almost completed their latest effort, Radio Suicide. Fans of The Runaways will have a new official resource for news, photos, interviews and information of all sorts about the ground-breaking all-girl rock band at TheRunaways.com. Along with current news from the Runaway alumnae, the site will offer audio interviews from the band's short but fabulous run (in RealPlayer format); rare and unique photos; and video interviews, starting with a Q&A with Runaways vocalist Cherie Currie, officially licensed Runaways merchandise, including re-releases of the original albums, clothing, and gift/collectible items. To celebrate the Official Runaways website, all Runaways merchandise will be sale during the entire month of August! Theory Of A Deadman, whose current single "Nothing Could Come Between Us" is successfully rocking along, are readying to release their self-titled debut album on September 17th through 604 Records/Roadrunner Records. Theory of a Deadman will mark the first album release on 604 Records, which is an imprint headed up by Nickelback's Chad Kroeger and Jonathan Simkin. TOAD vocalist Tyler Connolly appeared on the single and video of Spider-Man's "Hero" with Kroeger. Check out 604records.com for more info. Guitarist Axel Rudi Pell has finished mixing his forthcoming double CD, Knights Live, and DVD, Knight Treasures (Live and More), at Helloween vocalist Andy Deris' studio in Spain. The CD and DVD are both due on October 21st through SPV/Steamhammer Records. Dog Fashion Disco's re-released Spitfire debut album, Anarchists Of Good Taste, was originally to be released on September 3rd, but is now currently available in stores ahead of schedule. Check out brief track samples from UFO's forthcoming CD, Sharks, which is scheduled for an August 20th release, at ufo.dave-wood.org. Check out the Disturbed single "Prayer" off their upcoming album, Believe, which is due out September 17th through Reprise, at Disturbed1.com. Italian vocalist Chris Heaven and drummer Michael Von Knorring (ex-Yngwie Malmsteen) have formed a new band called Edge of Time. Their forthcoming debut album, scheduled for a late 2002 release, will utilize the talents of guests including bassist Svante Henryson (ex-Yngwie Malmsteen), guitarist Roland Grapow (ex-Helloween), guitarists Rowan Robertson and Tracy G. (both ex-Dio), bassist Rev Jones (MSG) and vocalist Paul Shortino (Rough Cutt/ex-Quiet Riot). Guitarist J3 (Tommy Lee) gives us a look at how NOT to stage dive, as he whacked his leg on the barricade following the band's performance at The World in NYC on Tuesday, July 30th. Bassist Marty O'Brien took and posted a photo of the damage on his web site. Unjust have the following gigs lined up: 08/09/02 Oakland, CA @ Tattoo The Earth 2002
08/31/02 The Pound, San Francisco
09/12/02 Coconut Teaser, Hollywood Nikki Sixx (Motley Crue) will be appearing and signing autographs at the JVC booth on the arena floor at Tattoo The Earth 2002 on: Sunday, August 11th, from 12:00 PM to 7:00 PM. The Yardbirds are currently recording a new album, and they've recruited Queen singer/guitarist Brian May to play on a track. The album is due out sometime around March 2003. Blabbermouth.net report that an informed source told them Korn were reportedly asked to replace Ozzy Osbourne during his originally planned three-week absence from Ozzfest 2002, and had agreed to take over the headlining slot on a few days' notice, but System Of A Down allegedly refused to take the stage before Korn, although this has not yet been confirmed. It seems that Rage Against the Machine has recently collaborated with rapper DMX on a couple of tunes… Apparently, "Here I Come" will appear on the soundtrack to Cradle 2 The Grave, and "We Gonna Get It Right" will be the feature track on the soundtrack to MTV's Jackass: The Movie. Producer/guitarist Ernie-C (Ice T's Bodycount) has signed on to appear at Reality Check TV's Showcase during Nadine's Wild Weekend as guest MC, and if time permits, may jam with the other participants! Look for an exclusive interview with Ernie on a future episode of RCTV! The line up for RCTV's Showcase during Nadine's Wild Weekend, which runs from Thurs. Aug. 22nd through Sun. Aug. 25th, 2002, has been revised, so click on the sites for more info.

Static-X will take part in a live online chat at MSN.com, today, August 2nd, beginning at 7:00pm EST/4:00pm PST. The band will be talking about their new comic book, upcoming album, etc.. Click here to attend the chat. Static-X will also be in Pasedena, CA at the Fangoria Weekend of Horrors convention on August 17th. For more information visit Creationent.com.

Vocalist Geoff Tate (Queensrÿche) will be singing the national anthem at the Seahawks (vs. Arizona) game on September 15th in Seattle, WA. The game will be televised locally on Fox and nationwide on DirecTV's NFL Sunday Ticket. Kickoff is at 1:00 PM PT. Blabbermouth.net reports: Guitarist Acey Slade is strongly rumored to have left Dope in order to officially replace Tripp Eisen (Static-X) in Murderdolls. Despite the fact that Eisen's official statement announcing his non-participation in the Murderdolls' current US tour gave no indication that he was permanently leaving the band, Slade allegedly told several people attending Murderdolls' performance at Slim's in San Francisco last night that he had quit Dope in order to officially join the Joey Jordison (Slipknot)-led combo. No further information on the matter is presently available. Speaking of the Murderdolls, Marilyn Manson will make a guest appearance in the band's first video, "Dead In Hollywood." They aren't saying what his role is in the video, and a release date has not been decided upon. Project 86 have been busy with producer Matt Hyde (Slayer, Hatebreed) on recording Truthless Heroes, which will be released through Atlantic on September 24th. Check out Chevelle video from their current single "The Red" at MTV.com. "The Red" is from their forthcoming album, Wonder What's Next, due out on August 27th through Epic. Vocalist Stephen Pearcy has the following gigs lined up: 09/27/02 Rockford, IL Elixur
09/28/02 Glendale Hgts., IL Shark City
09/30/02 New York, NY Don Hill's
10/04/02 Centerreach, NY King's Club Here are the remaining Ozzfest dates, which will include Ozzy: 08/07/02 Clarkston, MI DTE Energy Center
08/08/02 Clarkston, MI DTE Energy Center
08/10/02 Chicago, IL Tweeter Center
08/11/02 East Troy, WI Alpine Valley
08/13/02 Indianapolis, IN Verizon Wireless Music Center
08/15/02 Bristow, VA Nissan
08/17/02 Minneapolis, MN Float Rite Park
08/19/02 St. Louis, MO UMB Bank Pavilion
08/20/02 Kansas City, KS Sandstone Amph.
08/22/02 Denver, CO Pepsi Center
08/24/02 Sacramento, CA Autowest Amph.
08/25/02 Mountain View, CA Shoreline Amph.
08/27/02 Seattle, WA The Gorge
08/31/02 San Bernardino, CA Glen Helen Blockbuster
09/02/02 San Diego, CA Coors Amph
09/05/02 Phoenix, AZ Cricket Pavilion
09/07/02 San Antonio,TX Verizon Amph
09/08/02 Dallas, TX Smirnoff Music Ctr. Cradle of Filth have gone back in the studio in England to record Damnation And A Day, which is scheduled for a late 2002/early 2003 release through Sony.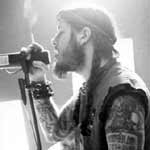 It's all fun and games until Phil Anselmo gets poked in the eye! Down had to cancel their one-off-Ozzfest gig at Montreal's Parc Jean Drapeau last night after vocalist Anselmo scratched his cornea at the previous night's show in Clifton Park, NY (he allegedly hit it on the mic while performing). Anselmo has been instructed to allow his eye to "rest" for at least 24 hours. It's unclear whether or not Down will perform at their scheduled one-off gig tonight at Copps Arena in Hamilton, ONT. Down reports that they will be touring again in November, and will definitely include Montreal in that trek.

It appears that guitarist Jeff Waters (Annihilator) collapsed from dehydration after their show on July 27th at Spain's Rock Machina festival. Waters was doing double-duty, as he was also performing with headliners Savatage. Apparently Waters is back in action with Savatage on the remaining dates of their European festival tour. Check out Queens Of The Stone Age's new single "No One Knows" from their forthcoming August 27th release, Songs For the Deaf, available through Interscope Records. Windows Media Real Video. Spin Magazine has chosen their Top Five "Greatest Heavy Metal Albums of All Time" for their September issue: 01. Guns N' Roses – Appetite For Destruction (1987)
02. Led Zeppelin – IV (1971)
03. Black Sabbath – Paranoid (1971)
04. Metallica – Master Of Puppets (1986)
05. AC/DC – Back In Black (1980) Sepultura are allegedly collaborating with Brazilian DJ Zé Gonzales and rapper Sabotage to do a cover of Public Enemy's "Black Steel In The Hour Of Chaos," which will be included on Sepultura's forthcoming EP of covers, set to include songs from Hellhammer, Jane's Addiction, Devo, U2 and Massive Attack. Metallica are back in the studio recording their new album, and the band has created a "Jump In The Studio" section on their official web site, which will include: exclusive photos, video clips, continuous reports, and a chat room where you can chat it up with an "In The Studio" reporter, and maybe even a few "special guests. Just sign up for the free Metallica Mailing List and you will receive instant access. Lamb Of God will enter the studio on November 16th to begin recording the follow-up to their acclaimed New American Gospel CD for an April 2003 release through Prosthetic Records.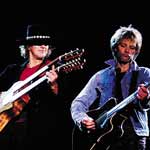 Bon Jovi are lined up to kick off the NFL season with two special events. They will perform a special hour-long event, dubbed "NFL Kickoff Live From Times Square" on Thursday, September 5th. The will perform their newest single, "Everyday," (off their forthcoming album, Bounce, due out on October 8th) for the first time ever in front of a live audience, estimated to top 750,000 people. Then, the members of Bon Jovi will helicopter across the Hudson River to Giants Stadium in East Rutherford, NJ, where they'll perform at halftime of the New York Giants-San Francisco 49ers game, the first contest of the NFL season and the only game that night. Comedian/actor Andy Dick will be releasing his debut album, Andy Dick & the Bitches of the Century on August 20th, which will include his first single off the album, "The Stalker Song." San Diego, CA's 19th annual street festival, Street Scene 2002, September 6th – September 8th, will feature all types of music entertainment, including Stone Temple Pilots on Friday, Living Colour on Saturday, and Sevendust, Nickelback, Unwritten Law, and Default on Sunday. Click here for the full lineup, and all other info. A reminder that on Wednesday, August 7th, Jerry Cantrell will be playing the Montage Mountain Amphitheater in Scranton, PA. Before the show he will be hitting the Gallery Of Sound (Fashion Mall, Dickson City, PA) for an in-store appearance at 4 PM. A free silkscreen Tour poster will be given out with purchase.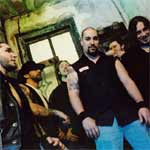 Brand New Sin will perform at the 2002 Sturgis Motorcycle Rally in South Dakota, along with artists such as Billy Idol, Poison and Cinderella. Brand New Sin will perform at the Full Throttle Saloon on Saturday August 3rd at 11pm, just after the closing of their current tour Fu Manchu and Speedealer. More information on the event can be found at www.sturgis-rally.com/

Download Shadows Fall's "Thoughts Without Words" from their forthcoming album, The Art of Balance, out on September 17th, at CenturyMedia.com. Reverend will be performing at Seattle Metal Online's Monday Metal Madness on August 12th at the Central Saloon in Seattle. Also performing will be Heir Apparent and Killing Faith. 40 Grit have pushed back the release date of their forthcoming CD, Nothing to Remember, to January 2003 through Metal Blade Records. Anvil will issue limited-edition vinyl (500 copies) of their latest CD, Still Going Strong, through Germany's Massacre Records on August 26th.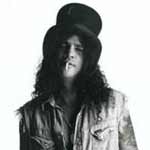 Slash will join legendary film producer Robert Evans (Love Story, The Godfather and Chinatown) and composer Jeff Danna (O, Kung Fu: The Legend Continues) at Tower Records Sunset for special in-store signing of The Kid Stays In The Picture Soundtrack on Tuesday, August 6th at 7:00 PM. During their Tower Records appearance, the trio will only be signing copies of the Milan Records soundtrack, which features classic songs from Elton John, Steely Dan, and Cat Stevens that are skillfully layered around Danna's original score, which also includes Slash's rendition of Nino Rota's unforgettable "Love Theme" from The Godfather, which will be available commercially, for the first time, as part of the soundtrack.

The Gathering have added a couple more dates to their forthcoming itinerary: 10/12/02 Leiden, NET LVC
11/28/02 Utrecht, NET Tivoli Opeth are currently recording their as-yet-untitled album with producer Fredrik Nordström, which is scheduled for a worldwide release on October 28th, followed by an extensive tour. The 'album' will actually consist of 2 CDs, to be released separately, months apart; one CD will be heavy "typical" Opeth, and the other CD will be "mellow." The second CD is tentatively scheduled for a March 15th, 2003 release. Neurotica have lined up a few one-off-Ozzfest dates: 07/30/02 Louisville, KY Tekworld
08/02/02 Bowling Green, KY The Cobalt (w/ Soil)
08/29/02 Portland, OR Fez Ballroom
09/06/02 Tuscon, AZ Rialto Theatre

Dillinger Escape Plan will utilize Icarus Line to support them on their upcoming European tour dates from August 27th through September 12th, 2002. Guitarist Tripp Eisen (Static-X) will not be joining his side-project Murderdolls (which also features Joey Jordison of Slipknot) on their forthcoming tour dates for undisclosed reasons. However, guitarist Acey Slade (Dope) will fill in on the dates. The Murderdolls' debut album, Beyond The Valley Of The Murderdolls, is due out August 20th through Roadrunner Records. Earache Records will be releasing several classic albums on vinyl, all limited to 1,000 copies each. Here are the U.S. release dates: 08/20/02 Napalm Death - Scum
08/20/02 Carcass - Reek Of Putrefaction
09/03/02 Terrorizer - World Downfall
09/17/02 Morbid Angel - Altars Of Madness
09/17/02 Carcass - Symphonies Of Sickness
10/01/02 Entombed - Left Hand Path
10/01/02 Napalm Death - From Enslavement To Obliteration
10/01/02 Sleep - Sleep's Holy Mountain
10/15/02 Carcass - Heartwork
10/15/02 At The Gates - Slaughter Of The Soul Neurosis will release their live CD Official Bootleg.01 on September 17th, 2002 through Neurot Recordings, which will contain live material from various performances throughout the band's 10-year career. Snapcase's forthcoming album End Transmission is set for a September 24th release through Victory. Guitarist Wino, of the recently disbanded Spirit Caravan, has joined Place Of Skulls.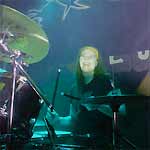 Kittie have the following gigs lined up this summer: 08/01/02 Albuquerque, NM Sunshine Theatre
08/02/02 Colorado Springs, CO Colorado Music Hall
08/03/02 Fort Collins, CO Starlight
08/04/02 Salt Lake City, UT X-Scape
08/06/02 Boise, ID The Big Easy
08/07/02 Sparks, (Reno), NV New Oasis
08/09/02 Las Vegas, NV The Castle
08/10/02 Mesa, AZ Nile Theatre *
08/11/02 Tucson, AZ Rialto Theatre *
08/12/02 Anaheim, CA House Of Blues **
08/13/02 Los Angeles, CA The Whiskey **
08/17/02 Portland, OR B Complex ***
08/18/02 Seattle, WA Graceland ***
08/20/02 San Diego, CA Canes Bar and Grill ***
08/21/02 Chico, CA Brick Works ***
08/24/02 TBA
08/25/02 Bakersfield, CA (Radio Show)
*(w/ Shadows Fall /Killswitch Engage/Hotwire/Acacia)
** (w/ Killswitch Engage/Hotwire/Acacia)
*** (w/ Killswitch Engage/Hotwire)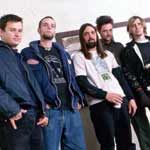 Eyehategod will perform a few gigs in the UK, as they will be there as part of the "Morrowfest," a tribute to the late vocalist Johnny Morrow (Murder One). However, guitarist Jimmy Bower, who is on the road this summer with Down, will not be performing with the band. The dates are as follows:

08/17/02 Newport, UK TJ's
08/18/02 Nottingham, UK Rock City
08/19/02 London, UK Underworld
08/20/02 Manchester, UK Roadhouse
08/21/02 Glasgow, UK Cathouse
08/22/02 Bradford, UK Rios

Check out Ozzfest TV to watch live snippets on the Second Stage of Messhugah, Rob Zombie and Hatebreed, as well as Down's monitor catching on fire during their set in Hartford, CT. As you all know by now, Ozzy will take a "leave of absence" from the Ozzfest, while he stays home with wife Sharon through her cancer treatments. Apparently the following dates will be affected: 08/03/02 Columbus, OH Polaris Amph.
08/04/02 Cleveland, OH Blossom Music Center
08/07/02 Clarkston, MI DTE Energy Center
08/08/02 Clarkston, MI DTE Energy Center
08/10/02 Chicago, IL Tweeter Center
08/11/02 East Troy, WI Alpine Valley
08/13/02 Indianapolis, IN Verizon Amph
08/17/02 Somerset, WI Float-Rite Park
08/19/02 St. Louis, MO Riverport Amph.
08/20/02 Kansas City, MO Sandstone Amph.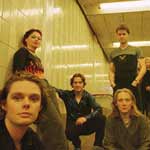 The Gathering will issue a new mini-CD, Black Light District, on September 16th on their own Psychonaut Records. Due to their hectic touring schedule through November, their full-length album has been postponed until early 2003. Kurt Cobain's diaries will go on sale on November 11th, through Riverhead Books, titled as Kurt Cobain: The Journals. The Editorial Director told Billboard magazine, in so many words, that it will be a direct replica of Cobain's diaries, without any editorial intrusion. Vocalist Geoff Tate (Queensryche), who had his saxophone stolen from the backstage area at the Birch Hill Nite Club in Old Bridge, NJ on July 12th, has been reunited with his beloved instrument. Tate writes, "My faith in humanity has been restored! While in New Orleans we received a phone call from an unidentified person who had my horn and wanted to send it back. I am playing my sax in the shows again. I am very happy. Thank you." Halford have cancelled their appearance at the Soyo Rock Festival in Seoul, South Korea on Sunday, August 18th, citing circumstances "beyond their control." Because Halford were to headline the four-day event, the whole festival appears to be in jeopardy, and may possibly be cancelled altogether. Gamma Ray and Rage were scheduled to appear at the festival. Guitarist Scotti Hill (Skid Row) reports the following at their official web site: "We'll be back in the studio on the [Rock Never Stops] tour break in September. It shouldn't take more then a week to record one more song, tie up loose ends, finish mixing and master. And if all goes as planed, it should be in your CD player sometime in October. We're so close; we just had to find time in the tour schedule to get back to Jersey to finish it." Hughes Turner Project (HTP), the collaboration of vocalist Glenn Hughes and vocalist Joe Lynn Turner, have announced their touring band for their upcoming month-long European stint, which kicks off in Sweden on September 8th: Joe Lynn Turner – Vocals, Guitar; Glenn Hughes – Vocals, Bass; JJ Marsh - Guitar; Joakim "Jocke" Svalberg - Keyboards; Thomas Broman - Drums. At a private party at Club Moomba in Los Angeles, CA on June 14th, vocalist J.S. Clayden (Pitchshifter) jammed with guitarist Slash (ex-Guns N' Roses), guitarist Dave Navarro (Jane's Addiction), drummer Matt Sorum (The Cult/ex-GNR) and guitarist Billy Morrison (The Cult) on the Jimi Hendrix classic "Hey Joe." Check it out at BillyMorrison.net. Drummer Brian Tichy (Ball, ex-Ozzy Osbourne) and keyboardist Derek Sherinian (Yngwie Malmsteen, ex-Dream Theater) will tour as Billy Idol's backup band. Tour dates are as follows: 07/30/02 Kelowna, BC Skyreach Place
07/31/02 Calgary, AB MacEwan Hall
08/01/02 Edmonton, AB Jubilee Auditorium
08/03/02 Minnedosa, MB Little River Rockfest
08/06/02 Sturgis, SD Legendary Buffalo Chip
08/08/02 Chicago, IL House Of Blues
08/09/02 Chicago, IL House Of Blues
08/10/02 Green Bay, WI Oneida Casino
08/11/02 Clio, MI Clio Amphitheater
08/13/02 Detroit, MI State Theatre
08/14/02 Toronto, ON Kool Haus (formerly Warehouse)
08/15/02 Cleveland, OH Agora Theatre
08/17/02 Philadelphia, PA Electric Factory
08/18/02 Baltimore, MD Pimilico Race Track
09/07/02 Fontana, CA California Speedway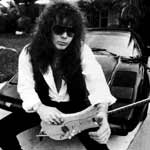 Yngwie Malmsteen's Concerto Suite Live with the New Japan Philharmonic Orchestra will be issued on CD and DVD on October 21st through SPV/Steamhammer Records. SPV will also reissue the Malmsteen's Magnum Opus, The Seventh Sign and Inspiration CDs, each featuring a bonus track. An exact release date has yet to be confirmed. Drummer Paul Bostaph (Slayer) has recently lost his good friend, who was also his drum tech, Chris Lagerborg, who reportedly passed away last week due to an undisclosed ailment. The future of Angel Dust seems to be a bit sketchy, as bassist Frank Banx announced he was relocating to the US to start up a new version of the group with guitarist Ritchie Wilkison and an as-yet-unnamed new drummer and singer. Quiet Riot -- which features all original members -- are tentatively planning to record a live performance in Los Angeles in October this year to commemorate their 20th anniversary, that will be released as a DVD in early 2003. More details to come. Vocalist Joe Elliott (Def Leppard) will participate in an online chat at USAToday.com on Friday, August 2nd at 6:00 PM ET.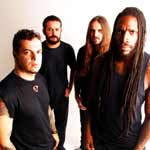 Sepultura have begun recording for their forthcoming EP of covers and anticipate finishing by August 9th. A webcam has been installed at Trama studio so you can watch Sepultura in action. The camera will apparently be capturing fresh images every day from 11:00 PM GMT until 3:00 AM GMT. Check out Sepultura.com to watch! For Entombed's next release, Sons Of Satan Praise The Lord, they anticipate a full-length CD containing all the cover songs that the group have recorded, B-sides and single appearances. A September/October release is expected through Music For Nations Records in Europe, and by Koch Entertainment in the USA.




Please log in to view RANTS

If you don't have a username, click here to create an account!






Represent! Get Your KNAC.COM Bumper Sticker

Happenings This Week on KNAC.COM

LOGAN EP One Step Closer, Featuring Original LILLIAN AXE Vocalist JOHNNY VINES, Gets Expanded Re-Release

LIZZY BORDEN Streams "The Scar Across My Heart" Track

JOE ELLIOTT Fronted Project DOWN 'N' OUTZ Announce Release Of New Studio Album This Is How We Roll

BLACK TUSK Announce Fall U.S. Tour Dates

STARSET Drop Video For "Manifest"

IRON KINGDOM Stream New Single "White Wolf"

NWOBHM Legends TRESPASS Release "Be Brave" Video

AFTERSHOCK Announces Onsite Entertainment & Unique Food Offerings

SLAYER's NASCAR Sponsorship Is Pulled From Bristol Motor Speedway

Mexico's CIRROSIS (CRS) Drop New Lyric Video For "Tan Lejos de Dios"

EXES FOR EYES Announces #TheAluminumProject; Selling New Album For Only $1 Of Strength and Sorrow

REVIVAL BLACK Announce Debut Album Step In Line

GWAR Return To UK/Europe For November/December Tour

Supergroup FLYING COLORS Announce Third Album Third Degree

RAM Launches Video For New Single, "Blades of Betrayal"

ALLEGAEON Announces "Apoptosis Tour Pt II" USA Headlining Trek

EXHUMED Return With Horror New Album

CREED's Human Clay Gets 20th Anniversary Vinyl Reissue

Music Industry Legend JON ZAZULA (JONNY Z), Pens Tell-All Book, Heavy Tales: The Metal. The Music. The Madness. As Lived by Jon Zazula

TOXIC HOLOCAUST Unveil New Album Primal Future: 2019

SWEETWATER STUDIOS Hosts ANTHRAX In Recording Master Class

MAYHEM Reveal Details For New Album Daemon

HELLYEAH Stream New Track "Perfect"

ODIN Frontman RANDY O To Release Debut Solo Album Coming Home

DESTRUCTION Stream "Inspired By Death" Track

KNIGHTMARE To Release New Album Space Nights

SLAYER Joins Rick Ware Racing As Primary Sponsor For No. 54 At Bristol Motor Speedway

STEEL PANTHER Debut Video For "Always Gonna Be A Ho"

THUNDERPUSSY Releases New Track "Never Know"

THE 69 EYES Drop Video For Track "Black Orchid"

AS I LAY DYING Announce New Album Shaped By Fire

TARJA Joins Roller Derby In "Tears In Rain" Video

STRYPER Front Man MICHAEL SWEET Set To Release Tenth Solo Album, Ten, This Fall

DIAMOND HEAD Unleash "The Sleeper" Track

THE DARKNESS Return With New Album Easter Is Cancelled

WAR OF THRONES Are "Channeling Demons" In New Video

LIFE OF AGONY Unveils New Album "The Sound Of Scars"

THUNDER Mark 30 Years With The Greatest Hits Release

UNDEROATH Launch New Video For "Wake Me"

HEAVY PETTIN' Announce "Back On The Road Part II" UK Tour

ANGEL WITCH Signs To Metal Blade Records

MICHAEL SCHENKER FEST Launch Second New Video For Single "Sleeping With The Light On"

GATECREEPER Unveil New Album Deserted

JOHN 5 AND THE CREATURES Announce Second U.S. Leg Of Their "Invasion Tour"

BLACKSTAR REPUBLIC Drop New Song "She's The Devil"

MEGACRUISE Adds Final Band LAMB OF GOD To Lineup

SEVEN KINGDOMS Release "Barracuda" Cover Video

LOUDER THAN LIFE Announces Onsite Experiences, Full Bourbon Lineup & Unique Food Offerings

EPICA Announce Design Your Universe 10th Anniversary North American Dates

URIAH HEEP Keyboardist PHIL LANZON Set For Second Solo Album, Book

TOOL Reveals New Album Fear Inoculum

NEW YEARS DAY Announce Fall Headline Tour

CLOAK Reveal The Burning Dawn New Album Details

FULL TERROR ASSAULT OPEN AIR FESTIVAL Announces Daily Band Lineups, Special Sale Ticket Pricing + Chicago Pre-Party

NORTHTALE Stream "Sirens' Fall" Track

MOTIONLESS IN WHITE Confirm Fall Headline Tour

HAMMERFALL Unleash "Dominion" Video

ICE NINE KILLS To Headline SIRIUSXM OCTANE Presents "THE OCTANE ACCELERATOR TOUR"

KILLSWITCH ENGAGE Drop "I Am Broken Too" Video

CANNIBAL CORPSE Announces North American Tour

HELLOWEEN Release "Pumpkins United" Live Single/Video

RPM Fest Returns To Massachusetts For Fifth Year, Announces Lineup

STRONG LIKE BULL Launch "Live While You Can" Video

FRANK MARINO Releases 6 Hour Live DVD/Blu-Ray, Live At The Agora Theatre

VICTORIUS Return With New Album Space Ninjas From Hell

DEVOURMENT Share "A Virulent Strain of Retaliation" NSFW Video

Supergroup SAINT ASONIA Drop New Song "The Hunted" Featuring GODSMACK's SULLY ERNA

LEATHERWOLF Announce New Lineup, Stream New Song

1349 Reveal New Album Details, Premiere New Single

JOHN 5 AND THE CREATURES Drop "I Want It All" Video

LOU DIBELLO Continues To Shred On New Album American Hard Rock

THE FERRYMEN Reveal Sophomore Album A New Evil

THE AWAKENING Debuts New Video For "About You"

ALTER BRIDGE Release New Track "Pay No Mind"

CROBOT Premiere "Low Life" Video

MICHAEL MONROE Set For New Album One Man Gang

IMMORTAL GUARDIAN Confirms Spring North American Tour With POWERGLOVE

RARE BIRD BOOKS Set To Release LOU BRUTUS Book SONIC WARRIOR: MY LIFE AS A ROCK AND ROLL REPROBATE

THE 69 EYES Release "Cheyenna" Music Video

BMG & MOTORHEAD Embark On Exciting Legacy Journey

METAL ALLEGIANCE Announce Their BLACK SABBATH Halloween Show

DRAGONFORCE Announce New Album Extreme Power Metal

THY ART IS MURDER Launch "New Gods" Video

TOM KEIFER Unveils Second Solo Album Rise

KYUSS Founder BRANT BJORK Announces North American Tour Dates

WEDNESDAY 13 Set To Release New Album Necrophaze

SEPTEMBER MOURNING Release "Unholy" New Music

THE DEAD DAISIES Set To Release Covers Album Locked And Loaded

DENNER'S INFERNO Unleash "Fountain Of Grace" Video

STATIC-X, DEVILDRIVER Announce Second Leg Of Co-Headline North American "Wisconsin Death Trip 20th Anniversary Tour"

BEHEMOTH Drop Video For "Sabbath Mater"

FIVE FINGER DEATH PUNCH Announce Fall 2019 U.S. Arena Headlining Tour

DESTRUCTION Launch Second Single, Music Video For "Betrayal"

5th Annual BOWL FOR RONNIE Celebrity Bowling Party Set For November

(HED) P.E. To Tour This Fall

LACUNA COIL Release "Layers Of Time" Single, Video

CHEVELLE Announces Exclusive Craft Beer Collaboration With REVOLUTION BREWING

FIT FOR AN AUTOPSY Unveil Their 5th Studio Album, The Sea Of Tragic Beasts

FREEDOM CALL Releases Video For Title Track Of New Album M.E.T.A.L

SLASH FEATURING MYLES KENNEDY AND THE CONSPIRATORS Set To Deliver Living The Dream Tour Live DVD, CD, Vinyl

HIGH ON FIRE Confirm Fall Dates With POWER TRIP

VOLBEAT Debut "Cheapside Sloggers (Feat Gary Holt)" Video

CATTLE DECAPITATION Reveals New Album Death Atlas

SACRED REICH Launches "Manifest Reality" Video

SLAYER Adds Second Los Angeles Show

DEMON HUNTER Unleash "The Negative" Video

IRON KINGDOM Announces North American Tour Dates In Support of New Album On The Hunt

LAS RAGEOUS Unveils Daily Music Lineups

LACUNA COIL, ALL THAT REMAINS Join For "Disease Of The Anima" Co-Headline Tour

KXM Release Video For "War Of Words"

STEEL PANTHER Announces Fall U.S. Headine Run, The "Heavy Metal Rules Tour"

DREAM THEATER Confirm New Leg Of North American Tour Dates

EXIT 111 Festival Announces Band Performance Times

OF MICE & MEN Reveal New Album Earth & Sky

LOVE AND WAR Unveil Tracklist For Sophomore Album Edge Of The World

QUEENSRYCHE Streaming New Track "Bent" In Lyric Video

THE AGONIST "Burn It All Down" With New Video

KOBRA AND THE LOTUS Announce New Album Evolution

BLACK STAR RIDERS Release Video For Second Single "Ain't The End Of The World"

PUDDLE OF MUDD Reveal New Album Welcome To Galvania

BLACK TUSK And CLOAK Announce U.S. Tour Dates

UNDEROATH Release New Track "Loneliness"

BUCKCHERRY Announce Leg 3 Of US Warpaint Tour

EXHORDER To Release First New Album In 27 Years, Mourn The Southern Skies

OPETH Launches New Single "Hjartat Vet Vad Handen Gor/Heart In Hand"

NEBULA Announces U.S. Headlining Tour

CERBERUS Debuts Party Anthem Video "Tekilla"

Supergroup KXM Set To Release Third Album Circle Of Dolls

DAMN YOUR EYES Reveals New Video For "Low Road"

1349 Premiere New Single "Through Eyes of Stone"

WAGE WAR Unveil New Album Pressure

KIKO SHRED Launches "Alchemy's Fire" Lyric Video

DRAGONFORCE Announces North American, UK, European Tour Dates

RAM Reveals Details For New Album, The Throne Within

CLUTCH Release New Single "Precious And Grace"

GEDDY LEE Set To Kick Off Big Beautiful Book of Bass US Book Signing Tour

NARNIA Drop "You Are The Air That I Breathe" Video

SILVERTUNG Announce New Tour Dates

THE OFFERING Launch "Ultraviolence" Video

LACUNA COIL Announces New Album Black Anima

SLAYER Announces 'The Final Campaign', The Final Leg Of Farewell Tour

TURILLI/LIONE RHAPSODY Debut New Album Title Track Video

BLIND GUARDIAN Reveal Cover Artwork For Orchestral Album Legacy Of The Dark Lands

CARNIFEX Unleash "World War X" Video

STEEL PANTHER Unveil New Album Heavy Metal Rules

THY ART IS MURDER Drop "Make America Hate Again" Video

BETRAYING THE MARTYRS Announces European 'Parasite Tour'

FAITHSEDGE Drop "Angelic" Lyric Video

MOB RULES To Release Beast Over Europe Live Album

ECLIPSE Release New Single "United"