2015 DREAMCATCHER Events Announced


By Larry Petro, News Monkey
Monday, April 6, 2015 @ 5:31 PM


| | | |
| --- | --- | --- |
| | | Including Retreats With JOE SATRIANI, STEVE VAI, STEVE EARLE, TOMMY EMMANUEL, THE WINERY DOGS |
Dreamcatcher Events has announced details for their 2015 U.S. lineup of immersive music and performing arts retreats. The events provide unique, intimate, and once-in-a-lifetime opportunities for fans to spend several days with a legendary artist or band.

This year's lineup features a diverse group of music icons, including: Joe Satriani, Steve Earle, Steve Vai, Tommy Emmanuel, The Winery Dogs (Mike Portnoy, Billy Sheehan & Richie Kotzen), Martin Taylor and Andy McKee, with many special guests such as David Ellefson (Megadeth), Alex Skolnick (Testament, Rodrigo y Gabriela), Tosin Abasi and Animals As Leaders, Guthrie Govan and The Aristocrats, Mike Keneally and Eric Johnson, among others. Please see below for more details about each retreat.

Musicians Institute is partnering with Dreamcatcher Events for Joe Satriani's G4 Experience, Steve Vai's Vai Academy - All About The Guitar and Dog Camp (Mike Portnoy, Billy Sheehan & Richie Kotzen of The Winery Dogs). Visit the event websites for more details.

"Musicians Institute is excited to be a part of these incredible all-star Dreamcatcher Events," said Jessica R. Sullivan, Director of Marketing at Musicians Institute. "We're proud to share the same mission of supporting music education, and giving students the opportunity for in-depth learning experiences with some of the most successful artists in the industry."

Look for an announcement soon about Dreamcatcher Events' exciting new international immersive music program.

Chronological Dreamcatcher Events 2015 Schedule

Tommy Emmanuel's Guitar Camp USA ***SOLD OUT***
June 18-22
Nottoway Resort, White Castle, LA
Website: http://tommyemmanuelguitarcampusa.com/louisiana/
Video https://www.youtube.com/watch?v=srcKMaboTsI
Guests: Frank Vignola, Brooks Robertson, Vinny Raniolo
This sold-out intimate event will feature four days and nights of picking, strumming, creating and storytelling in the heart of the bayou with Australian virtuoso Tommy Emmanuel.

Joe Satriani's G4 Experience
June 28-July 2
Cambria Pines Lodge, Cambria, CA
Website: www.g4experience.com
Guests: Tosin Abasi and Animals As Leaders, Guthrie Govan and The Aristocrats, Mike Keneally, Doug Doppler, Bruce Bouillet, Andy Aledort, Stu Hamm
Musicians of all ages and levels will once again converge in California's scenic Central Coast for the second annual G4 Experience with guitar virtuosos Joe Satriani, Tosin Abasi, Guthrie Govan and Mike Keneally. The G4 Experience is an extension of Satriani's own G3 Tour, a concert tour the guitarist founded which features Satriani alongside two other well-known guitarists. This unique music camp combines entertainment, education and a vacation experience.

Read more about the G4 Experience in Guitar World's April 2015 cover story on Joe Satriani, Tosin Abasi, Guthrie Govan and the event.

Martin Taylor Guitar Retreat
July 13-17
Full Moon Resort, Big Indian, NY
Website: http://martintaylorguitarretreats.com/
Video: https://www.youtube.com/watch?v=PIi7OlgUPJw
Guests: Woody Mann, Jim Cunningham, Alison Burns, James Taylor (founder of The Music Business Institute and P3 Music)
Dr. Martin Taylor will host guests for four days and nights of learning, playing, eating and sleeping guitar in the beautiful Catskill Mountains. This retreat will be limited to only 50 participants who will join Martin and his guest instructors for an unforgettable musical experience. The retreat is designed for players of all levels, and Martin, with his handpicked group of instructors, will cover acoustic, fingerstyle, roots, blues, jazz improvisation and much more.

Steve Earle's Camp Copperhead
July 20-24
Full Moon Resort, Big Indian, NY
Website: www.camp-copperhead.com
Video: https://www.youtube.com/watch?v=2Ro1YsW-hrQ
This summer, Steve Earle will don his teaching cap once more to present his most refined and in-depth course yet. Earle will be the primary instructor for this fully immersive learning experience, with about 100 students in attendance. This once-in-a-lifetime experience offers students uniquely intimate access to a true master craftsman. It's open to people of all levels of skill and enthusiasm. Steve says, "Songwriting, like any form of art, is a living process and this year's camp will combine my long time beliefs about songwriting as well as what I've learned in my own continuing education about the work I love the most."

Dog Camp (Mike Portnoy, Billy Sheehan & Richie Kotzen of The Winery Dogs)
July 27-31
Full Moon Resort, Big Indian, NY
Website: www.winerydogcamp.com
Videos: www.youtube.com/watch?v=R4LL1RHxyYQ (Mike Portnoy)
http://youtu.be/h6u2xq27ll0 (David Ellefson)
Guests: David Ellefson (Megadeth), Alex Skolnick (Testament, Rodrigo y Gabriela), Ritchie Kotzen Band
This is the group's second annual immersive program for aspiring musicians of all ages and levels. The vacation experience offers the opportunity to get up close and personal with music legends as campers attend instrument-specific clinics, learn songwriting mechanics and enjoy intimate performances from the group.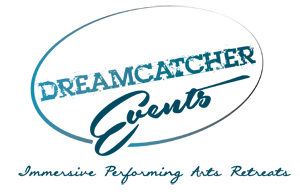 Steve Vai's Vai Academy - All About The Guitar
With Eric Johnson, Sonny Landreth & Special Guests
August 2-6
The Arrabelle at Vail Square, Vail, CO
Website: www.vaiacademy.com
Video: https://www.youtube.com/watch?v=8Ogg_H482Qo
Guests: Eric Johnson, Sonny Landreth, Dave Weiner, Philip Bynoe, Jeremy Colson
This year's Vai Academy will be "All About The Guitar." Guests will spend four days and nights discovering the intricacy of the guitar while jamming the day away with Steve and learning from his handpicked guest instructors. The experience will also encompass many aspects of the guitar, including how guitars are built, how different body shapes create tones, how different woods sound, how neck dimensions affect sound, how fretboards are built, how to properly string a guitar, and how to set intonation. Musicians of all ages and levels are welcome.

Andy McKee's Musicarium
August 3-7
Full Moon Resort, Big Indian, NY
Website: http://andymckeesmusicarium.com
Video: https://www.youtube.com/watch?v=ZUURR1EIImU
Guests: Antoine DuFour, Stephen Bennet, Billy McLaughlin
These four days and nights of "six stringed discovery and wonder" will encompass complete immersion in music, guitar playing, and all things creative. Attendees will connect with some of the world's best acoustic guitar players, one of the world's cutting-edge guitar builders, and the world's finest string maker over music, friendship, personal mentoring, food, fun, frivolity, and, of course, hands-on demonstrations of the state-of-the-art in acoustic guitar playing.

Tommy Emmanuel's Guitar Camp USA
Sept 10-14
Cambria Pines Lodge, Cambria, CA
Website: http://tommyemmanuelguitarcampusa.com/california/
Video: https://www.youtube.com/watch?v=uGhsbCVxzLE
Guests: Joe Robinson, Pat Bergeson, Jim Nichols
This retreat will offer four days and nights of picking, strumming, creating, and storytelling on the beautiful California coast with Australian virtuoso Tommy Emmanuel. The 75 lucky participants will get to join Tommy and his incredible team of handpicked musicians for this intimate musical experience.

Dreamcatcher Events provide unique, once-in-a-lifetime experiences for fans to spend several days with their favorite artists in intimate, relaxed settings at the finest venues. Dreamcatcher artists include legendary musicians and performers in other genres. Guests immerse themselves in an experience of art and music, as curated by their favorite artist. During the days there are seminars, classes, storytelling and great food. At night there are performances, jams and lots of fun. Featured artists often bring select teams to help lead activities and teach. The team may include the artist's band, or other guest players and artists. Registration fees for Dreamcatcher Events are all inclusive of accommodations, meals and entertainment. Registration is limited to ensure that each event is an intimate experience for the artists and their guests.

Dreamcatcher Events is privately owned, independently financed, fan-centric, artist-friendly, and provides completely turn-key operations.

www.dreamcatcher-events.com




Please log in to view RANTS

If you don't have a username, click here to create an account!