Pure Rock Newswire 1/11/02


By Tokemaster General, Contributor
Thursday, January 10, 2002 @ 6:13 AM


| | | |
| --- | --- | --- |
| | | A Summary Of News, Rumors And |
1/11/02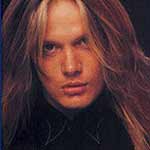 Former Skid Row frontman Sebastian Bach has been asked to host VH1's new show, Forever Wild, a collection of hard rock videos and tour footage. The show will make its debut on January 18th.

The title of the new Papa Roach album is Lovehatetraged and the band is currently wrapping up work on it with producer Brendan O'Brien (STP, Pearl Jam).

Foo Fighters drummer Taylor Hawkins admitted to MTV News that his hospitalizationin the U.K. last August for a health crisis that led to the cancellation of the Foo Fighters' European tour was, in fact, the result of a drug problem. He blamed the episode on "overindulgence" and said he has since taken steps to get clean and sober. "I was just definitely a little out of control, but I'm really healthy and good right now and that's the most important thing," Hawkins said. He has since rejoined his bandmates and has completed recording the drum tracks for the Foo Fighters' new record.

Rumor has it that the original lineup of Nuclear Assault will be reuniting for a handful of shows this year.

Guitarist Gary Moore will narrate a two-part series entitled The Jimi Hendrix Story, to be aired via BBC Radio 2 in the UK. The first part will be aired on Saturday, January 12th at 8:00pm GMT. The series features archive interviews with Jimi alongside recent interviews with Eric Clapton, Jack Bruce, Mitch Mitchell, Noel Redding, Chas Chandler, Brian May, and others.

After several months of silence, the band's website confirmed that Exciter vocalist Jacques Bélanger has left the group.

Paul Rodgers will take Bad Company out on the road for a seven-date west coast trek beginning January 18th in Kelseyville, California. The veteran band will record a live album from the tour.

Dallas-based Tearabyte will release their long-anticipated sophomore effort Embrace Oblivion through New Hampshire-based Screaming Ferret Wreckords. The band is expected to tour behind the release.

Arch Enemy's Wages Of Sin will be released in North America on April 2nd. The first edition will contain a double CD that will include an extensive booklet including liner notes by Michael Amott and bonus tracks.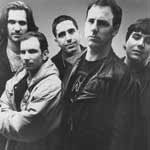 Punk vets Bad Religion will kick off a world tour in support of The Process Of Belief on January 31st in Stahlwerk, Duesseldorf, Germany. The album is due out through Epitaph Records on January 22nd.

Atreyu will begin recording their first full length CD for Victory Records with producer Eric Rachel at Trax East Studios in NJ on March 4th. Shortly after they record the band plans to get on the road starting with the west coast. Look for the full length effort in the spring of 2002.

Former Hawg Jaw guitarist Gary Mader has joined New Orleans doom merchants Eyehategod as their new bassist. The band's first show with the new line-up will take place on February 10th at the Shim-Sham Club in New Orleans.

Thought he has not been confirmed as the band's permanent drummer, Jason Bittner (Crisis, Stigmata) will be joining Shadows Fall on the road when they open for Kittie in Europe. Bittner replaces their previous temporary drummer, Derek Kerswill. As we reported earlier this week, Of One Blood and the Deadworld will be combined and released in Europe only as Fear Will Drag You Down.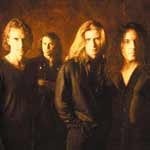 Megadeth's double live CD, which was recorded in mid-November in Tucson, Arizona, is tentatively scheduled to be released in the U.S. on March 18th through Sanctuary Records. A Japanese release is expected on March 13th through Victor Entertainment.

Sweden's Meshuggah are currently working on the material for their fourth full-length album, due out in June through Nuclear Blast Records.

Kamelot drummer Casey Grillo has left the band and will be replaced by Rhapsody skindman Alex Holzwarth on the first nine dates of their European tour.

Rage drummer Mike Terrana (formerly of Yngwie Malmsteen ) will release his first solo effort, titled Shadows Of The Past, on Tuesday, January 15th through Lion Music. The album features a guest appearance from session guitarist Steve Lukather (formerly of Toto).

Vader have replaced bassist Shambo with new guy Simon Hunter.

After several changes, Skinlab's new Century Media album is titled reVoltingRoom and is due out this May.

1/10/02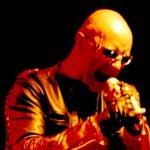 Rob Halford has set up a web cam for fans to watch the band record the next Halford album. The cam isn't on 24-hours a day though so ya gotta keep checkin' in. You can access it at http://www.themetalgod.com/.

Hamburg, Germany's Rhapsody have decided to leave fans with a post holiday gift on the form of a specially priced album title Rain of a Thousand Flames to be released on Limb Music Products. The album is a 42-minute bridge between Dawn of Victory and the fourth and final part of the "Emerald Sword saga," which is to be released in February 2002. Although intended to be a bridge between albums, Rhapsody's gift to its fans is no filler material. Contained in the album of completely new material is an epic track, "Queen of the Dark Horizons," and a four-part opus, "Rhymes of a Tragic Poem - The Gothic Saga." The album is also the first time that Rhapsody has incorporated the Italian language into its music. Rhapsody plans to begin a European tour in spring 2002.

Biohazard were forced to cancel the first three dates of their Tour Against Terrorism due to frontman Billy Graziadei "needing a revisit to the hospital for his foot ailment." The first show of the tour, which also features American Head Charge, will now take place on Saturday, January 12th at The Chance in Poughkeepsie, NY. Toledo, Cleveland and Buffalo will hopefully be rescheduled.

Hannover, Germany based Human Fortress has released its debut album on Limb Music Products, titled Lord of Earth and Heavens Heir. ) On the album, frontman Jioti Parcharidis gets some vocal assists from special guest star Michael Bormann (Jaded Heart, The Sygnet, Letter X).

Former Accept frontman Udo Dikschneider sings a duet with former Warlock singer Doro Pesch on a track called "Dancing With An Angel," which will be released on U.D.O.'s forthcoming album Man And Machine. The album is schedule to be released on March 25th.

Primer 55 guitarist Bobby Burns and bassist Kobie Jackson have formed a new side-project band called Beautiful and will record an album to be released later this year.

Angra recently shot a video in their hometown of São Paulo for the first video clip from the album Rebirth. The São Paulo gig was held on December the 15th at the Via Funchal venue and was shot in entirety for a collection of images to be used in the clip. Before starting the European tour, the band will do a summer mini-tour throughout the Brazilian coast. The band is also headed back to the studio this month, as producer Dennis Ward will fly over to Brazil again to record songs to appear on a mini-album, set to be released worldwide in the beginning of May. They will also record a cover version of Led Zeppelin's "Kashmir" for a tribute album dedicated to the British four-piece. Ward will handle the mixing in Germany.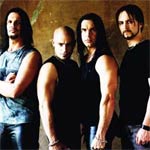 Disturbed have begun writing tunes for their next album and plan on heading into Groovemaster Studios with producer Johnny K during March to begin recording the album. In addition, they are also working on their first DVD, which will be released this spring.

Distrust are currently working on the follow-up to 2000's Screaming Ferret debut, No Good Deed Shall Go Unpunished. The New Hampshire quartet has recently finished recording a teaser split 7" EP in collaboration with Amsterdam-based Oak King Records artist SlamFist, due this winter.

Fu Manchu filmed a video for the song "Squash That Fly" with director Richard Reines (Bloodhound Gang) in Los Angeles last month. The track is the first single off the band's upcoming album California Crossing. The band launches a national tour with openers Headstrong on January 29th at the Troubadour in Los Angeles, CA.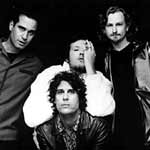 Stone Temple Pilots frontman Scott Weiland recently posted a web message on the band's website and confirmed that STP will soon begin work on the video for "Wonderful," the next single from its latest album, Shangri-La Dee Da.

Ricky Warwick, frontman of The Almighty, has signed a solo deal with Peer Music to release a solo album to be produced by Def Leppard vocalist Joe Elliott (who also contributed to The Almighty's most recent album, Psycho Narco). Elliot is expected to co-write some of the songs as well.

Boston sextet Comadose will release their debut album Re-Up through Screaming Ferret/Shelter Music on February 5th. The band will promote the release with a March tour.

Lizzy Borden have announced a headlining tour to kick off on April 5th in Santa Ana, CA at the Galaxy Theatre. More dates tba… Blues rockers Gov't Mule will support their new album, The Deep End, Vol. 1, with a 19-date tour that begins on February 8th in New Orleans.

Death metal overlords Malevolent Creation will head into Sweden's Abyss Studio in early May with producer Peter Tagtgren to record their eighth studio album, tentatively entitled The Will To Kill.

Sinisstar have been added to the Adema/Pressure 4-5/Onesidezero tour from January 11th in Portland, OR to January 26th in Lawrence, KS.

The recently recorded revamped version of Slipknot's "My Plague," dubbed "My Plague (New Abuse Mix)", will be released in February as the second single from the band's album, Iowa and will also be featured in the film and soundtrack of the Resident Evil video game series, due on April 5th.

1/9/02

After six years of dating, Bush Gavin Rossdale proposed to No Doubt's Gwen Stefani in England on the morning of January 1st and she accepted. The couple has not set a wedding date.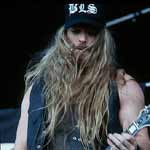 The official Zakk Wylde street team site page http://www.streetteam.net/zakk.html has an mp3 of the new Black Label Society track "Bleed For Me." Check it out!!!!

Jane's Addiction leader Perry Farrell recently joined a mission to Sudan that freed 2,300 slaves. He participated by playing music from his boom box and singing emancipation songs.

New York glam punks The Toilet Boys have had the video for their track "Another Day in The Life" placed into the regular rotation bin over at MTV2. They have also finalized their European tour itinerary so here ya go:

1/19/02 Nottingham At Rock City, UK
1/22/02 Cambridge At The Boat Race, UK
1/23/02 Newcastle At Trillions, UK
1/24/02 York At Fibbers, UK
1/25/02 Bradford At Rio's, UK
1/26/02 London At The Garage, UK
1/29/02 Madrid Honky Tonk, Spain
1/30/02 Cadiz. Central Lechera
1/31/02 Lisboa Caixa Economica Operaria, Spain
2/1/02 A Coruña Mardi Grass, Spain
2/2/02 Bilbao Azkena, Spain
2/3/02 Barcelona Mephisto, Spain

Industrial metalheads Gravity Kills have been confirmed to support Sevendust on their upcoming headlining trek with Flaw as the likely opener.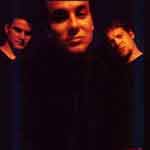 Former Metallica bassist Jason Newsted will release his long-awaited debut album by his band Echobrain on March 5th through Chophouse/Surfdog Records.

Anyone will release their self-titled Roadrunner Records debut album on February 26th.

New Hampshire-based Screaming Ferret Wreckords is pleased to announce the signing of southern New Hampshire industrial metal upstarts Brutal Pride, who are now in the studio recording their debut CD to be released this Summer 2002. The label will also unleash the follow up to Disdain's Molest The Unfortunate. The Lacomia, NH doom mongers have been previously spotlighted at both Milwaukee Metalfest and New Jersey's Metal Meltdown and are shooting for a spring release of their latest opus.

North Carolina's Leadfoot, featuring former C.O.C. vocalist Karl Agell and bassist Phil Swisher, will head into the studio to record their third album, tentatively titled Saturday Knight.

Fear Factory's upcoming DVD, Digital Connectivity will be released on January 15th through Roadrunner. Mp3's are being posted online daily at www.roadrunnerrecords.com.

Testament guitarist Eric Peterson's band Dragonlord has rescheduled its Covered Wagon Saloon date in San Francisco from January 5th to February 16th.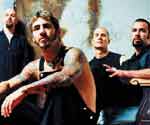 Godsmack will contribute a new track, "I Stand Alone", to the soundtrack of The Scorpion King, due out in stores April 2nd. They will also be releasing another DVD this year, titled Smack This, that chronicles the bands life on the road.

Dweezil Zappa contributes some guitars on his girlfriend Lisa Loeb's new album Cake and Pie, due out next month.

Downthesun, the first signings to Slipknot's European Maggot Corps label, have been bail out of the forthcoming Slipknot European tour following the collapse of their label in the U.S. London/Sire Records. Will Haven is rumored to be filling in for them with In Flames confirmed on the UK dates..

1/8/02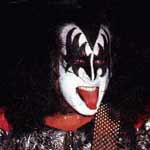 KISS' Gene Simmons and Paul Stanley will present one of the awards at the 29th Annual American Music Awards show on Wednesday, January 9th in full make up.

A tribute/benefit show for Betty Blowtorch's Bianca Halsted has been set for January 15th at the Dragonfly in Hollywood and will feature sets by Faster Pussycat/Newlydeads, Motochrist, Coyote Shivers, The Superbees and others. In addition, Betty Blowtorch's guitarist Blare will perform a short set of Betty material and covers with Nashville Pussy drummer Jeremy and other local musicians. All proceeds will go to help the Halstead family pay for her burial/funeral expenses.

Severed Savior guitarist Rob Lumbre passed away the morning of January 5th, 2002 in a car accident going home with his girlfriend. The band released this statement: "Rob was like a brother to us and will be missed. Our deepest condolences for Rob's family." Rob also played bass for the band Osmium. Check out the Osmium website for donation to the Lumbre family to help pay for the funeral.

In more sad news, Dave Thomas, the ad pitchman for Wendy's Old-Fashioned Hamburgers into one of the world's most successful fast-food franchises, has died. He was 69.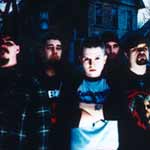 New Haven, CT-based Hatebreed will release their new album Perseverance on March 26th through Universal Records. Jamey Jasta (vocalist) describes the album as " a bigger, meaner, more brutal Hatebreed " but insists the message behind it is positive, "It's about getting through personal tragedies... whether it's physical, mental or emotional dilemmas. Perseverance is about visualizing the solution and prevailing through it all."

Glassjaw have confirmed that Amen drummer Shannon Larkin has "laid down some tracks" on their new album, which is currently being recorded at a Los Angeles studio. Larkin was brought in by producer Ross Robinson, who felt that Hatebreed skinsman Larry Gorman wasn't quite delivering the way he wanted. Gorman is still in the band though. The effort is due out through Ross' I Am Recordings sometimes this year. Glassjaw will perform on the upcoming Snocore tour beginning in February alongside Alien Ant Farm and Fenix TX. The trek is set to kick off on February 15th in Providence, RI and dates are expected to be announced shortly along with one more additional act for the bill.

The release date for Deadsy's upcoming Elementree/Dreamworks debut, Commencement, has been pushed back to May 14th. Ads we reported last month, the album's first single, "The Key To Grammercy Park", features a guest appearance from Korn frontman Jonathan Davis.

Bad Religion will kick off a tour in support of The Process of Belief, on January 23rd in San Francisco, the day after the record is released.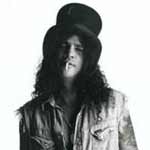 In an interview with Classic Rock magazine, former Guns N' Roses guitarist Slash recently confirmed that his band Snakepit is no more and that he is currently working on a solo album. There are also rumors that he and former Gunner Izzy Stradlin' are recording together for a future project, through Slash didn't confirm that report.

On January 26th, Sevendust will begin their tour in support of Animosity in Royal Oaks, Michigan.

Trouble will reunite the line-up of vocalist Eric Wagner, guitarist Rick Wartell, guitarist Bruce Franklin, drummer Jeff Olson and bassist Ron Holzner and will play their first Chicago gig in over six years on Saturday, January 26th at Night Cap. The stoner rock godfathers are rumored to be working on a new full-length album as well.

Mars Volta, the new band featuring Cedric Bixler and Omar Rodriguez of At The Drive-In, will issue an EP called Tremulant in March.

The Red Hot Chili Peppers and Garbage are the first two acts announced to perform at this year's Roskilde festival. The four-day event will take place June 27th through 30th. Last year's edition of the festival was marred by tragedy when eight attendees were trampled to death and 26 others injured during Pearl Jam's set.

Filter's Richard Patrick is wrapping up mixes for the band's new album in Los Angeles at The Mixroom Studios with producers Rae Dileo and Ben Grosse. The Amalgamut is scheduled to be released this spring through Reprise Records.

Injected's debut album will be released through Island Records on February 26th. Burn It Black in Atlanta was produced by Butch Walker (Marvelous 3) and recorded in Bearsville, NY. The band kicked off the summer touring season with a performance at Atlanta's Music Midtown Festival 2001 where they played to their largest ever crowd. The band will continue to tour throughout the rest of the year leading up to album release. The trek kicks off on January 29th at the Troubador in West Hollywood, CA.

1/7/02

Slaves On Dope and Divine Recordings have amicably parted ways.The band will now begin the process of finding a new home for their upcoming release.

Pearl Jam will be heading into the studio panext month to work on their next album, the band's last under their contract with Epic Records. The band is considering a tour in support of the effort, but haven't made a final decision yet. Coming up later this year will also be the long-awaited rarities album, a new album by Stone Gossard's longtime side-project Brad, and Eddie Vedder's contribution to the upcoming Ramones tribute album. You can also hear Vedder on the soundtrack to I Am Sam, performing the Beatles' "You've Got To Hide Your Love Away."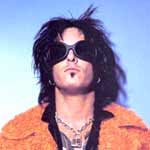 Motley Crue's Nikki Sixx posted a note on his website confirming that he recently had a vasectomy, stating: "The master of the house, so to speak, had this dog fixed. Now I'm shooting blanks. I know I can still do the dirty but we won't have to put the dirty lil' bastard through college."

Following hot on the heels of Elite Entertainment's recently released Special Collector Addition of Sam Raimi's heralded horror flick The Evil Dead, Anchor Bay will release two brand two new special editions on the cult classic on March 5th. The standard edition features a new 1.85:1 anamorphic widescreen transfer, English Dolby Digital 5.1 Surround EX and DTS 6.1 ES mixes, a French 5.1 Dolby Digital dub, audio commentary with Raimi and producer Rob Tapert and a second commentary with star Bruce Campbell, outtakes and deleted scenes, still gallery, trailers, and TV spots. However, there will also be a two-disc set Book Of The Dead (the film's original title) special deluxe edition with all of the same features as above, plus a second disc with the all-new 26-minute documentary Fanalysis by Bruce Campbell and Discovering Evil Dead featurette, plus Within The Woods, the original "Evil Dead" short film that started it all. Retail is $19.95 for the standard edition, and $49.95 for the limited edition, which comes housed in a deluxe book-like package with exclusive liner notes and conceptual art. Sweet….

Therapy? drummer Graham Hopkins has left the group for undisclosed reasons. According to an official statement from the group, "the split was entirely amicable" and the band will carry on.

Former Helmet mainman Page Hamilton has recorded a five-song demo that he is currently shopping for a new deal.

Former Deep Purple/Black Sabbath frontman Glenn Hughes's new outfit HTP (HUGHES TURNER PROJECT) will release its debut CD through MTM Music in Europe on March 18th and in Japan on February 6th. The project is acollaboration with form Rainbow/Deep Purple singer Joe Lynn Turner.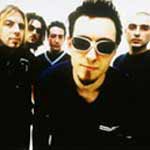 Pitchshifter rhythm guitarist Matt Grundy has left the band and will be playing with The Blueprint, which also features Pitchshifter bassist Mark Clayden, alongside Earthtone9 frontman Karl Middleton and Consumed guitarist Will Burchell and drummer Chris Billiam. Meanwhile, Pitchshifter's next album, PSI is due out through Sanctuary on April 23rd.

Buckcherry is working on a new album and are shooting for an August release.

The highly anticipated four-song EP featuring The Dillinger Escape Plan fronted by Mike Patton, titled Irony Is So Last Year, will finally be released on Epitaph Records later this year. entitled, will be issued as an EP through later in the year.

Godsmack will release a live DVD entitled Godsmack: Live on January 8th through Image Entertainment. The footage is culled from a Worcester, MA gig on March 2nd.

TheSTART have been dropped by The Label/Geffen and are currently shopping for a new deal. The band's debut album, Shakedown!, was released in July.

Slipknot recently entered the studio to re-record a new version of their track, "My Plague".

Diesel Machine, the band featuring Halford guitarist Patrick Lachman, will open up the west coast leg of the Soil/One Side Zero tour.

Century Media will re-release Shadows Fall's latest effort, Of One Blood, as a special edition package featuring the Japan only EP, Deadworld to coincide with the bands upcoming European dates with Kittie, which kicks off February 2nd in Glasgow. The deluxe edition will be titled Fear Will Drag You Down.


Soilwork's upcoming album, Natural Born Chaos, was recorded at Studio Fredman in Gothenburg, Sweden with producers Devin Townsend and Fredrik Nordstrom and includes a guest appearance by Townsend on the song "Blackstar Deceiver." The effort is tentatively scheduled to be released in Europe on March 20th through Nuclear Blast Records.

Vex Red have pushed back the release of their upcoming UK CD single for "Can't Smile" to February 18th as a result of a delay in the final editing of the video for the song. The band's full-length debut album, Start With A Strong And Persistent Desire, is due out on March 4th through I AM/Virgin in the U.K. a tba April release in the U.S.

Arch Enemy will release Wages Of Sin on March 18th through Century Media Records. The album was once again recorded at Gothenburg's Studio Fredman with producer Fredrik Nordström (Hammerfall, In Flames, Dimmu Borgir) and mixed by Andy Sneap (Testament, Nevermore) at Backstage Studios in England. The album marks the debut of new singer Angela Gossow, who replaced Johan Liiva. A deluxe edition of the album will come with a bonus disc featuring tracks with Liiva.

System of a Down have announced a 12-date North American theater tour before heading off to Australia and Europe. The band will kick off the tour with openers Clutch on Valentine's Day in Las Vegas and wrap it up in Verdun, Quebec, on March 1st. System of a Down will begin their European tour in Coimbra, Portugal, on March 5th. That trip will conclude in Nottingham, England, on April 1st. Here are the dates: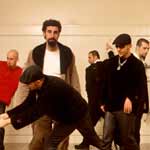 2/14/02 Las Vegas, NV, The Joint
2/15/02 Mesa, AZ, Mesa Amphitheatre
2/17/02 Austin, TX, Music Hall
2/18/02 Dallas, TX, Bronco Bowl
2/19/02 Kansas City, KS, Uptown Theater
2/21/02 Chicago, IL, Aragon Ballroom
2/22/02 Grand Rapids, MI, Deltaplex
2/23/02 Detroit, MI, State Theater
2/25/02 Indianapolis, Egyptian Room
2/26/02 Columbus, OH, PromoWest Pavilion
2/27/02 Toronto, ON, Kool Haus
3/1/02 Verdun, QC, Verdun Auditorium

In Flames will head into Dug-Out Studio in Uppsala, Sweden with producer Daniel Bergstrand at the end of February to record their next album, expected out this summer through Nuclear Blast Records.

Silverchair will release their new single, "The Greatest View," in Australian and New Zealand on Monday, January 28th. The single will feature two extra songs, "Pins In My Needles" and "Too Much Of Not Enough," all three of which were written and co-produced by Daniel Johns and produced by David Bottrill (Tool, Peter Gabriel). A video for "The Greatest View" will debut on Australian and New Zealand TV in mid-January and was produced and directed by a young Brisbane based video team called Squareyed Films.

1/5/02

Hollywood hard rawkers The Streetwalkin' Cheetahs have landed the opening slot on the Reverend Horton Heat/Nashville Pussy tour in March. Dates TBA... After that, the Cheetahs head out to Europe for a five week tour beginning May 24th to support their last album, Waiting For The Death of My Genberation, which was just released by Munster Records in Europe (Triple X in the U.S.)

Goth metal upstarts Sinisstar, who are managed by heavyweights at The Firm, played a showcase gig last night at the Viper Room in Hollywood to preview tunes off their upcoming Flawless debut, Future Shock. Also on the bill was Supersuckers frontman Eddie Spaghetti, who played a rare solo acoustic set to celebrate the completion of the Suckers new live country album, Musta Been Live, due out in March.

1/4/02

Eric Clapton got married to Melia McEnry, a 25-year-old graphic artist from Columbus, Ohio, on New Year's Day. The ceremony took place at St. Mary Magdalen Church in Ripley, England, near Clapton's home, following the baptism of the couple's six-month-old daughter Julie Rose. Clapton's 16-year-old daughter Ruth (from his previous relationship with Yvonne Kelly) was also baptized.

Former Slayer drummer Paul Bostaph helped out his buds in Systematic at a KMRQ (Rock 96.7) sponsored gig on New Year's Eve in Modesto, CA that went smashingly well. Bostaph, who cut all his heshing hair off recently as well, played with Systematic guitarist Adam Ruppell before he joined Slayer in '96 and go way back. Systematic have been in search of a permanent replacement of Shaun Bannon since injuring his rotar cuff during the making of the "Deep Colors Bleed" video earlier this year.


Due to Brian Patton's injuries stemming from a van accident with his side project Soilent Green, Eyehategod were forced to postpone their Japanese tour until he can recover.

Rose Tattoo have reunited and cut most of a new studio effort to be released sometime this year as a follow up to last year's live reunion album from Wacken, 25 To Life. Sheek The Shayk and Blacksmith Hopkins.

Poison have nearly completed tracking for their next studio effort, their first full-length studio effort since CC DeVille rejoined the group.

Reunited punk vets T.S.O.L. will play three California shows with Agnostic Front, The Casualties, and Rise Against: February 17th at Slims in San Francisco, February 22nd at The Glasshouse in Pomona, and February 23rd at The Palace in Hollywood.

Gravity Kills next album, Superstarved, will be released on March 19th through their new label Sanctuary Records.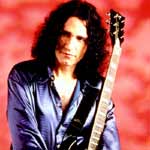 According to Australia's Undercover, former KISS guitarist Bruce Kulick will be backed up by Melbourne band Stand for his upcoming Australian tour. Kulick met the band when they opened for his first post-Kiss group ESP.

Fozzy, featuring WWF World Champiom Chris Jericho and members of Stuck Mojo, will be appearing at The Shack in Anaheim on Friday, January 18th. The show will be a benefit for the firefighters of New York City. They will also be signing that day at the N.A.M.M. show in Anaheim. Ron Keel and his band Iron Horse are scheduled to open the show.

The Soulfly/Static-X/Soil U.S. tour will kick off January 31st at the Warfield in San Francisco, CA. Here are the dates so far:

1/31/02 San Francisco, CA, The Warfield
2/1/02 Los Angeles, CA, The Palladium
2/2/02 Las Vegas, NV, HOB
2/4/02 Phoenix, AZ, Web Theater
2/5/02 Albuquerque, NM, Sunshine Theater
2/6/02 Denver, CO, Filmore Auditorium
2/7/02 Kansas City, MO, The Beumont
2/9/02 Minneapolis, MN, BMX Skate Festival

Former Led Zeppelin bassist John Paul Jones will perform at a benefit concert in aid of the Mines Advisory Group at The Lyric Theatre at The Lowry in Manchester, UK on Sunday, January 27th. The concert, dubbed Guitars Against Landmines, has been organized by singer/songwriter Julie Felix in conjunction with the Manchester based MAG (Mines Advisory Group) and will also feature Steve Harley, Bill Wyman and The Rhythm Kings, Roy Harper, Kiki Dee and guitarist Carmelo Luggeri, Homelife and Little Johnny England. Jones' latest solo album, The Thunderthief, will be released in the States on February 5th and in the UK and Europe on February 18th.

1/3/02

Motorhead frontman Lemmy recently made a cameo on Dave Grohl's Probot album, which features an all-star cast of death metal luminaries and metal heavy weight. Lemmy laid his trademark growl and bottom end to a tune called "Shake Your Blood." Other artists on the effort in clued Cronos (Venom), King Diamond (Mercyful Fate/King Diamond), Tom G. Fischer (Ex-Celtic Frost), Snake (Voivod), Eric Wagner (Trouble), Tom Araya (Slayer), Max Cavalera (Soulfly), Mike Dean (C.O.C. ), Wino (Ex-The Obsessed) and Lee Dorrian (Cathedral).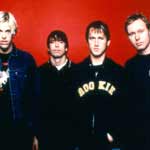 As you know, Queen of the Damned is set to hit screens on February 22nd and features music by Korn's Jonathan Davis along with co-writer and soundtrack veteran Richard Gibbs. The duo are responsible for bringing the vampire turned rock star Lestat's dark musical vision to life in the form of five songs written for the soundtrack and performed by Davis himself (in the film only). The songs are "Redeemer," "System," "Slept So Long," "Not Meant For Me," and "Forsaken." The two are also set to hit the scoring stages with a full orchestra to create the film's score in the coming weeks. Davis is also currently in the studio with Korn, recording the follow-up to 1999's triple-platinum ISSUES with producer Michael Beinhorn. The band's CD is due out in Spring 2002 on Immortal/Epic.

Skinlab have changed the title of their forthcoming third full-length CD from tHE reVOLTING ROOM: dISTURBING tHE aRT oF expression to simply revolt. The release date has now been rescheduled for May through Century Media.

New York glamsters The Toilet Boys will kick off a UK tour on January 19th in Nottingham at Rock City. Here are the dates:
1/19/01 Nottingham, UK, Rock City
1/21/01 Dudley, UK, JB's
1/22/01 Cambridge, UK, Boat Race
1/23/01 Newcastle, UK, Trillians
1/24/01 York, UK, Fibbers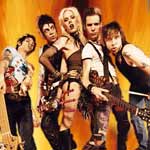 1/25/01 Bradford, UK, Rios
1/26/01 London, UK, Garage

The Step King recently wrapped up recording their new album at EMI Studios in Toronto, ON with producer Greg Below behind the knobs and are shooting for a March release.

The Who's Pete Townshend will release a DVD/VHS companion to the six CD-set Lifehouse Chronicles, through his Web site www.eelpie.com. The live album and DVD are culled from his February 25th and 26th, 2000 performances of the concept album Lifehouse at Sadler's Wells in London and features sixteen songs from the unfinished rock opera Townshend first began work on in 1971, including the WHO classics, "Won't Get Fooled Again," "Baba O'Riley" and "Behind Blue Eyes."

Former Led Zeppelin bassistJohn Paul Jones will release his latest album, The Thunderthief, on February 5th. New York hard rocker Adam Bomb makes a cameo on the effort.

Dillinger Escape Plan will hit the road beginning January 24th in Old Bridge, NJ, at Birch Hill Night Club.

Punk rockers Pennywise will kick off a U.S. tour with the Deviates and Boys Set Fire in Columbus, Ohio on January 16th.

Krokus are currently working on material for their next album with an eye on a late 2002 release.

1/2/02

Countrified AC/DC tribute band Hayseed Dixie revealed to a KNAC.COM source that their next album will be a tribute to KISS instead.

Pessimist's upcoming album, Slaughtering the Faithful, has been delayed and is now scheduled for a February release through on Lost Disciple Records. A CD release party in NY and U.S. tour are in the works.

The Streetwalkin' Cheetahs rarities compilation, Guitars, Guns and Gold, is scheduled for a January 15th release through Triple X Records. The CD will be enhanced and feature two live songs from a Boston show last years, including a cover of Iron Maiden's "Sanctuary."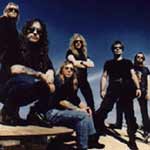 And speaking of which….Iron Maiden's new double live album, Live At Rock In Rio 2001, is scheduled to be released in Japan on March 20th via Toshiba-EMI Records. More worldwide release dates coming soon…

Los Angeles soul rockers The Bellrays recently entered a Venice Beach, CA recording studio to begin work on a new album, the follow up to last year's highly acclaimed Grand Fury.

Swedish rawkers The Hellacopters will release their 1999 album High Visibility for the first time in the U.S. through Gearhead Records in March. Gearhead will also release Cream Of The Crap, a collection of singles and b-sides later this year. Cream Of The Crap will be released in Sweden through Led Recordings/Universal on January 23rd. Cryptopsy will tour the U.S. on a 24-date trek with Dimmu Borgir, Krisiun and Diabolic beginning in mid-February.

1/1/02

Hometown fans took out a full-page ad in the L.A. Weekly welcoming Axl Rose back to the stage and thanking him for announcing the two new Year's Eve gigs his new version of Guns N' Roses booked. Last night, Axl thanked the fans from the stage during the second of the two shows.

KISS' self-titled five-CD box set has already been certified gold by the RIAA (Recording Industry Association of America) for sales in excess of 100,000 copies in the U.S.!!! Though the fact that each disc within the set counts as one unit toward certification certainly helps….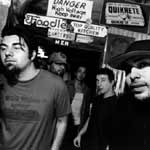 The debut from Deftones' spin-off band Team Sleep will be the debut release through the band's own Maverick imprint label, Tone Def Records. A March release date is being an eyed with a nationwide tour to coincide.

Progressive metal/fusion triumvirate Cosmosquad, featuring guitarist Jeff Kollman (Mogg/Way, Edwin Dare), bassist Barry Sparks (Dokken, Uli Jon Roth), and drummer Shane Gaalaas (Glenn Hughes, Uli Jon Roth), have inked a deal with Dutch-based Mascot Records for the release of their sophomore album, Squadrophenia, due out in March. Recorded at Jeff Kollman's Crumb Studios in Granada Hills, CA, the disc includes 11 tracks, including an alternate version of "Jam For Jason," which appeared on Warmth In The Wilderness - A Tribute to Jason Becker and features guest guitar appearances by Vinnie Moore and Ohm's Chris Poland (ex-Megadeth, Damn The Machine). A U.S. release for Squadrophenia, due out on Kollman's Marmaduke label, is in the works as we speak. In related news, Marmaduke will be re-issuing Schizoid, Jeff Kollman's long out-of-print debut album, along with The Unthinkable Deed, the first album by Kollman's Ohio progressive metal band Edwin Dare, whose line-up also includes bassist Kevin Chown (Artension, Magnitude 9, Tony MacAlpine, Tiles).

According to thePRP.com, The Lostprophets have been forced to cancel their new years eve gig in Nottingham tonight as a result of bassist Stu being hospitalized after an abscess he was suffering from his wisdom teeth took a turn for the worse. As a result, his face has swelled, leaving him unable to talk and perform properly and as such he shall be undergoing surgery shortly, during which his jaw is expected to be surgically broken. It is unknown at present if the operation will affect the bands upcoming video shoot and touring plans, which are slated to commence in early February.

Limp Bizkit's DJ Lethal will make a guests appearance on three songs on the debut solo album by Run DMC's Darryl "DMC" McDaniels. The album is said to be a rock and soul flavored effort and not a hip hop album.

Soilworks' next album, Natural Born Chaos, was recorded at Studio Fredman in Gothenburg, Sweden with producers Devin Townsend and Fredrik Nordstrom, and it is tentatively scheduled for a March release through Nuclear Blast Records.

Lars Chriss, guitarist, songwriter, producer and mainman in melodic metal masters Lion's Share, has left Sweden's most famous/popular KISS tribute band KYSS (in which he performed the part of Ace Frehley, for the last nine years), in order to fully concentrate on Lion's Share, his main project.

Forge will be entering the Tempermill Studios in Detroit, MI. on February 1st to begin recording their new album. The band will produce the album themselves with the help of ace knob-spinner Tony Hamera. An April 9th release date has been set through Static Records. Forge's last show, before they hit the studio, will be January 26th at The Hard Hat Cafe in Toledo, OH.






Please log in to view RANTS

If you don't have a username, click here to create an account!






Represent! Get Your KNAC.COM Bumper Sticker

Happenings This Week on KNAC.COM

DEE SNIDER Debuts Video For "Lies Are A Business"

THE WILD! Announce New European Tour Dates

WHITESNAKE Unleash "Trouble Is Your Middle Name" Single

UNDEROATH Drop "Bloodlust" Video

KAMELOT Stream New Track "Vespertine (My Crimson Bride)"

EPICENTER Festival Reveals Onsite Experiences & More

SARAH LONGFIELD To Embark On U.S. Tour This May

WITHERFALL Stream Acoustic Version Of "Ode To Despair"

MAD WITH POWER FEST Announces 2019 Line Up

CONAN Announce Additional North American Tour Dates

BARONESS Set To Release New Album Gold & Grey

GLORYHAMMER Announces Release Date for New Album Legends From Beyond The Galactic Terrorvortex

CORNERS OF SANCTUARY Release "Children Of The Night" Video

VADER Announce New EP Thy Messenger

For ONSLAUGHT It's "A Perfect Day To Die" With New Video

AUGUST BURNS RED Confirm '10 Years Of Constellations' World Tour

DEAD GIRLS CORP Launch "Dead Girl" Video

ALICE COOPER Reveals More Headline Dates, New Stage Show "Ol' Black Eyes Is Back"

MEGADETH, HEAVY METAL Announce Graphic Novel, Album Release

EXHUMED Announce West Coast 'Facemelter Tour'

RED REIGN Drop "Toxic" Video

DORO Releases Backstage To Heaven EP

CELLAR DARLING Unveil Music Video For Fan-Voted Single "Drown"

LUCIFER Confirm North American Headline Dates

HEAVY AS TEXAS, Featuring Members Of EXHORDER, Set For Debut Album

ENFORCER, WARBRINGER Announce Co-Headlining North American Tour

DIAMOND HEAD Unleash "Belly Of The Beast" Video

AVATAR Reveals The King Live In Paris Live Album

NEUROSIS Announces North American Summer Tour Dates

OF MICE & MEN Launch "How To Survive" Video

VENOM Set To Release In Nomine Satanas 40th Anniversary Deluxe Vinyl Box Set

EXUMER Launches New Single, Raptor

MOTIONLESS IN WHITE, ATREYU Join For Co-Headline 'Spring Invasion Tour'

FLESHGOD APOCALYPSE Returns With 5th Album, Veleno

SWORN ENEMY Announces U.S. Dates With SACRED REICH

THE RAVEN AGE Drop "The Day The World Stood Still" Video

ULI JON ROTH Set For U.S., Canada 50th Stage Anniversary Tour

THE DAMNED THINGS Announce U.S. Tour Dates

SKILLET Set To Release New Graphic Novel Eden: A Skillet Graphic Novel

RINGWORM Set To Drop Death Becomes My Voice Album

METAL ALLEGIANCE Celebrate 5th Anniversary With 4 Shows

5th Annual RIDE FOR RONNIE Details Revealed

FULL OF HELL Confirm "Weeping Caustic Torment" North American Tour

BLACKLIST 9 Reveal New "Legally Sane" Video, Single

NILE Announces 'A Vile Caustic Attack Tour'

INKCARCERATION Music And Tattoo Festival Reveals Individual Daily Music Line-Ups

ALICE COOPER, HALESTORM Announce Summer Co-Headline Amphitheater Tour

AT THE GATES Release "Daggers Of Black Haze" Live Video

MOTÖRHEAD Announces Record Store Day 2019 Double 7" Single

PERIPHERY Debut Track "Garden In The Bones"

TYR Launches Video For New Single, "Ragnars Kvæði"

THE HOLLYWOOD VAMPIRES Announce Spring Tour Dates

NEW YEARS DAY Release Lead Single "Shut Up"

JOHN 5 AND THE CREATURES Unleash New Music Video For "I Am John 5", The Sequel To "Zoinks!"

ALIEN WEAPONRY To Release Exclusive Record Store Day Version of Debut Album Tu

ARMSTRONG METALFEST Announces 2019 Line Up

I PREVAIL Announce Spring, Summer North American Headline Tour Plans

ATTILA Drop Two New Videos For "Toxic" And "Bad Habits"

MADAME MAYHEM Announces March Tour With SHIM

CHILDREN OF BODOM Release Music Video For Their Third Single, "Platitudes And Barren Words"

TESLA Premieres Track "California Summer Song"

BATTLE BEAST Release "Eden" Single, Video

DIAMOND HEAD Signs Deal For New Album The Coffin Train

EYEHATEGOD Announces Second Leg Of "4 Strikes... From The Elementary To The Penitentiary" Tour

BACKYARD BABIES Unveil "44 Undead" Video

UFO Announces Final North American "Last Orders" Tour

SAINT VITUS Unveil New Album Details, First New Single

ROCKLAHOMA Daily Band Lineups, Additions Announced

Inaugural HEAVY PSYCH SOUNDS FESTIVAL U.S. Tour Announced

I PREVAIL Return With New Album Trauma

Calgary's 420 MUSIC & ARTS FESTIVAL Reveals 2019 Lineup

DEMON HUNTER Premieres "On My Side" Video

BLACK TUSK Announce European Tour Dates

WELCOME TO ROCKVILLE Reveal Additional Onsite Experiences, Food & Beverage Options

KATATONIA Celebrate Night Is The New Day 10th Anniversary

ENFORCER Drop "Die For The Devil" Single, Video

SHALLOW SIDE Set To Release New Album Saints & Sinners

OVERKILL Say "Welcome To The Garden State" In New Video

IRON MAIDEN Announces 2 Additional North American Shows On "Legacy Of The Beast" Tour

ORIGIN Detail New Anniversary Album, Abiogenesis - A Coming Into Existence

QUEENSRYCHE Unleashes "Blood Of The Levant" Video

COMBICHRIST Reveals New Album Release Date & Art, Adds International Tour Dates

ELECTRIC FUNERAL FEST IV Announces Initial Lineup

SWORN ENEMY Stream Track "Prepare For Payback"

TORA TORA Debut "Son Of A Prodigal Son" Video

ATTILA Drop "Villain" Video

ENTOMBED To Release Clandestine – Live Album

EDDIE VAN HALEN Introduces 1978 High Tops

DEVIN TOWNSEND Launches "Genesis" Video

THE DAMNED THINGS, Featuring ANTHRAX Guitarist SCOTT IAN, To Release New Album, High Crimes

Guitarist JOHN SYKES Signs To Golden Robot Records For New Solo Album Release

CRYSTAL LAKE Drops "Devilcry" Video

LAS RAGEOUS Festival Returns For 3rd Year In 2019

DANKO JONES Unveil "Dance Dance Dance" Music Video

ONLINE METAL PROMO, MBM MUSIC Offer Free Compilation Download

WORMWITCH Reveal New Album, Heaven That Dwells Within

ANOTHER DAY DAWNS Get "Psycho" In New Video

CRAZY LIXX Go Forever Wild With New Album

UNEARTH Release New Music Video For "No Reprisal"

BLESSTHEFALL Announce Spring 2019 North American Headline Tour

WHITECHAPEL Debut "When a Demon Defiles a Witch" Video

FIVE FINGER DEATH PUNCH Confirm Select July U.S. Headlining Shows, Festival Dates

BUCKCHERRY Drop "Bent" Music Video

STEEL PANTHER Announce Canadian Dates

OZZY OSBOURNE Cancels More 'No More Tours 2' Dates

SPIRITS OF FIRE Premiere "It's Everywhere" Video

THE WILDHEARTS Reveal New Album Renaissance Men

THE BASH Music & Craft Beer Touring Festival Announced

ANGELES Release Video For "Pain"

FALLUJAH Debuts Crushing New Track, "Dopamine"

VENOM INC. Announce North American Tour Dates

BLACK WHISKEY Unveil New Album Details

WILSON Releases Video For "Fuck Up My High" Remix

SILVERSTEIN To Release Redux: The First 10 Years

SILVBERTUNG Debut "Done My Best" Video

CHEVELLE Joins Headliner BREAKING BENJAMIN on North American Summer Amphitheater Tour

Japan's ANTHEM Reveal Greatest Hits Album Nucleus

PHEAR Unleash "Fallen" Video

IRON MAIDEN: 'The Studio Collection – Remastered' - Second Set Of CD Digipak Albums Set For Release

THE RAVEN AGE Share "The Day The World Stood Still" Song

CLUTCH Drop New Video For "Ghoul Wrangler"

VENOM PRISON Announce New Album "Samsara"

POP EVIL Release "Be Legendary" Music Video

BEAST IN BLACK Unleash "From Hell With Love" Video

MICHAEL SCHENKER FEST Recording Second Album, Announce New Drummer

LIZZY BORDEN celebrates Valentine's Day With New Video And Giveaway

WHITESNAKE Reveal Flesh & Blood Album Details

BLACK WHISKEY Drop "Bitter Pill" Single, Video

HELSOTT Confirm Festivals, Dates With ASHES OF ARES

OKILLY DOKILLY Reveals 'Reneducation' Video

EVERY MOTHER'S NIGHTMARE Confirm Show Dates, Album Reissue

STEEL ENGRAVED Release "Rebellion" Video, Single

KING DIAMOND Announces NYC Release Party For DVD/Blu-Ray, Songs For The Dead Live

ONE STEP FROM THE EDGE Unleash "Believe" Video

VICIOUS RUMORS Announce "Digital Dictator - 30th Anniversary European Tour"

All-Star Metal Band IMONOLITH Reveals First Official New Single "Hollow"

INKCARCERATION Music and Tattoo Festival Announces Massive 3-Day Line Up

ARCHITECTS Confirm North American Tour

THE AVIATORS Launch "Goodbye To The Rain" Video

DEVIN TOWNSEND Announces New Album Empath

BLACKTOP MOJO Release "Prodigal" Music Video

TARA LYNCH Reveals Evil Enough Album Details

GIBSON Announces Limited Edition CHRIS CORNELL Tribute Guitar

DUST BOLT Drop New Video For "Another Day In Hell"

QUEENSRYCHE Drop "Dark Reverie" Lyric Video

Vocalist JANET GARDNER Says Goodbye To VIXEN

BEAST IN BLACK Unveil New Single "Die By The Blade"

WHITECHAPEL To Co-Headline "Chaos & Carnage" US Tour

AT THE GATES Unleash "The Mirror Black" Video

DELAIN Release "Masters Of Destiny" Video

CHILDREN OF BODOM Announce 2019 Hexed North American Tour

GODSMACK Launch "When Legends Rise" Video

THE WILD! Announce Support Dates With BREAKING BENJAMIN, ASKING ALEXANDRIA

DOWNFALL OF GAIA Debut "We Pursue The Serpent Of Time" Video

DREAM THEATER Stream New Track "Fall Into The Light"

"Nedal" Band OKILLY DOKILLY is Back! Kicking Off "Reneducation Tour" On February 1

ROCKLAHOMA Announces Its 2019 Band Lineup