BLACK STONE CHERRY
Kentucky
Mascot Label Group - 2016
http://www.blackstonecherry.com




In the lead up to the recording and release of Kentucky, BLACK STONE CHERRY spoke about returning the sound they had on their earliest recordings. While my only previous exposure to the band was from a magazine's band specific giveaway disc, the big and ballsy sound of this album makes me think the band hit their intended mark.

The majority of the material on the album are of the full on rocker variety with the band keeping their foot on the gas throughout. Songs like "Shaking My Cage", "Long Ride", "Rescue Me" and "Born To Die" are sonic assaults that straddle the line between modern day rock and roll and a vintage classic rocker feel at the same time.

The album opener is "The Way Of The Future", a song that grabs you right from the start and comes on pretty much like a protest song in the lyrical content. I was surprised to find the song really working for me despite my generally apathetic reaction to the subject matter. The band covers the Edwin Starr legendary protest song "War" and while it is a solid piece of work, I didn't think it was really all that necessary an inclusion to the album.

The band establishes a winningly dynamic rhythmic groove on "Soul Machine" while just crushing matters on "Darkest Secret".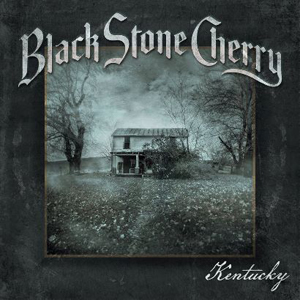 Despite not being crazy about the production choice on the vocals in the chorus for "Cheaper To Drink Alone", I invariably wound up really liking the song. The title of the song establishes a country music novelty song feeling, but the songcraft employed to turn it to a bar room boogie rocker helps put the song higher in my estimation.
The band's emotional centerpoint of the album comes from the closing track "The Rambler". After an album's worth of knock you in the head rockers, the achingly beautiful track would not be out of place on a country music album. The lyrics are amazing too. Sung from the point of view of an old man as he writes a letter to his offspring, it is a look at his life and choices. Tinged with sorrow and regret for an inability to change what he is, the song is a stark contrast and jarring way to end the album. But instead of making this something to complain about, it stuns and awes with its simple directness.
Kentucky might be a throwback to BLACK STONE CHERRY's earliest recordings and sound, but it quite clearly show the band moving forward at the same time. It is a vastly entertaining album that serves as a triple threat, it will satisfy the band, their fan base and draw in new fans as well.
4.4 Out Of 5.0
Grab a copy of Kentucky in the KNAC.COM More Store right HERE.