US Metal legends JAG PANZER release a new lyric video for the song "Far Beyond All Fear" today. The track is taken from their forthcoming album The Deviant Chord.

JAG PANZER guitarist Mark Briody created the lyric video: "I wanted the video to be a Jules Verne style adventure, like the kind we grew up with. I always wanted to set the lyric video in the same time period as the cover (late 1800s) so I could give some back story to the album artwork!"

You can watch the lyric video below.

The Deviant Chord will be available on September 29th, 2017 as a CD Digipak (including poster) and double LP colored version as well as for download and streaming:

https://JagPanzer.lnk.to/TheDeviantChord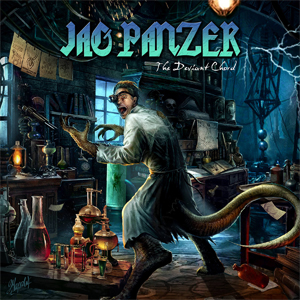 The cover artwork was created by Serbian artist Dusan Markovic and reflects the album's haunting atmosphere perfectly.
Track Listing:
"Born Of The Flame"
"Far Beyond All Fear"
"The Deviant Chord"
"Blacklist"
"Foggy Dew"
"Divine Intervention"
"Long Awaited Kiss"
"Salacious Behavior"
"Fire Of Our Spirit"
"Dare"