SILENT SEASON Launch "Stars" Video


By Larry Petro, News Monkey
Thursday, June 21, 2018 @ 11:04 AM


| | | |
| --- | --- | --- |
| | | Band Photo Credit: Evil Robb Photography |
Boston's SILENT SEASON's current hit single, "Stars", is a beautiful, hard-rock romantic melodic ballad. Their music video, which was just released for "Stars", hones in on the emotions or feelings you may have felt for someone that you may have or not met yet, but long for a mutual response. In the short period of time since "Stars" was released, the band has garnered notable success by generating over 2,000,000+ streams. "Stars" also received rave reviews after being featured in Alternative Revolt Magazine. The song is currently being played on numerous FM stations (96.7 KCMQ, 95.7 The Rock Station, KEYJ-Rock 108, 105.1 The Blaze and The Dark on FM94, to name a few) and internet stations (Rock Rage Radio, Boston Rock Radio, Renegade Radio, Philly Rock Radio, Neue Regel Radio, 101.9 Fox FM, Rock 98.9, Rock On The Rise, Rock File Radio and Unphiltered Radio, to name a few).

Watch the "Stars" now on KNAC.COM HERE.

SILENT SEASON formed in the spring of 2008. Despite the changes that have taken place in the hard rock/metal world with favorite venues, radio stations and record stores closing, the band's name reflects one that captures depth and emotion as their music always conveys a positive message with elements of perseverance, determination and overcoming challenges, not just in the music industry, but in life in general. With influences such as BREAKING BENJAMIN, SEVENDUST, STAIND, METALLICA and RED, fans of these bands are bound to immediately be drawn to SILENT SEASON, making their band a fan favorite.

SILENT SEASON was founded by Jeremy Rae (Lead Vocalist) and David Pappalardo (Drummer). The line-up was solidified with the addition of Guitarists Brendan Sheehan and Anthony Puliafico. In the summer of 2012, the band released their debut album, Breaking Me Down, which consisted of 12-tracks ranging from aggressive hard rock songs to melodic rock ballads while all songs engaged the listener with powerful, heartfelt lyrics. The album was produced by Brett Hestla (DARK NEW DAY, CREED), Brad Young (Platinum LFO albums) and Alex Hatziyannis. It was mastered by Grammy-nominated producer Jonathan Wyner (NIRVANA, DAVID BOWIE, AEROSMITH, BRUCE SPRINGSTEEN) from M-Works Studio in Cambridge, MA.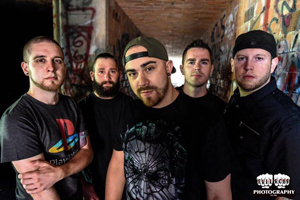 The debut album received support from stations such as Sirius-XM Octane, Music Choice and Sixx Sense along FM stations such as WZBH, WOBG, WHBR, KOZE, KJML, WIIL and WXTB, which resulted in the band gaining a loyal fan base. SILENT SEASON's hit single, "Chance", off of their debut album made it to the #1 spot on Music Choice's Metal channel within a week.
The band has toured with national artists such as SEVENDUST, 10 YEARS, GEMINI SYNDROME and TWELVE FOOT NINJA. They have also shared the stage with Black Veil Brides, Hinder, Lacuna Coil, Nonpoint, Red, Sick Puppies, Falling In Reverse, Like A Storm, Taproot, Trapt, Orgy and Powerman 5000, to name a few.
Since releasing their debut album, the band has followed up with hit singles including "Us All" (2014), "The Negative" (2017) and "Stars" (2017) with "The Negative" being accompanied by a lyric video and "Us All" and "Stars" with music videos. With SILENT SEASON's current hit single, "Stars", the band released a melodic ballad perfectly suited for active rock stations.




Please log in to view RANTS

If you don't have a username, click here to create an account!