AVATARIUM "The Fire I Long For"


By Daniel Höhr, European Correspondent
Monday, November 25, 2019 @ 10:26 AM


| | | |
| --- | --- | --- |
| | | |
AVATARIUM
"The Fire I Long For"
Nuclear Blast/Warner, 2019




This is the perfect season for the release of AVATARIUM's fourth full-length studio album, The Fire I Long For. The time of growing, almost all-encompassing darkness outside (at least in the northern hemisphere) is an apt setting for the Swedes' unique blend of doom metal, classic rock and blues elements, which never fails to send shivers down my spine. And it is not only the blend of doom metal with blues and classic rock, it is moreover the combination of sinister, creeping metal riffs with vocalist Jennie-Ann Smith's warm and bluesy singing that makes AVATARIUM unique, not to mention the stellar musicianship of the band.

Personnel-wise there is one difference to the predecessor of The Fire I Long For, namely Andreas Johansson, who has taken over drum duties from Lars Sköld. Six of the nine tracks on this album were written by vocalist Jennie-Ann Smith and guitarist and producer Marcus Jiddel, three were contributed by CANDLEMASS bassist and songwriter Leif Edling, who actually founded AVATARIUM in 2013. Which songs were written by whom, alas, I don't know as the digital promo I received didn't include a biography and I'm not going to guess. However, some of the tracks do betray an undeniable CANDLEMASS style, that's for sure.

And this brings us to the opener of AVATARIUM's new opus, "Voices", a traditional doom metal song built with creepy riffs with tons of minor chords, chromaticism and fuzz. Rickard Nilsson's rock organ screams like a beast, conjuring up reminiscences of DEEP PURPLE's Jon Lord in the 1970s. The introspective beginning of "Rubicon" soon gives way to a low grooving mid-tempo riff, but it is the anthemic chorus which really adds another dimension to the song. Here, as well as on the other tracks, it is Marcus Jiddel's expressive lead guitar that provides a perfectly balanced counterpart to Jenny-Ann's singing. "Lay Me Down" is an atmospheric, folk-infused composition whose vocal line is bound to give you goosebumps. "Porcelain Skull" brings back traditional doom metal riffing coupled with killer grooves – kudos to bassist Mats Rydström and Andreas Johansson on drums. "Shake that Demon" is the fastest track on the album and has a feel of rock 'n' roll to it and a middle section featuring Rickard Nilsson and Marcus Jiddel trading solos in true 1970's RAINBOW fashion. "The Great Beyond" has, thanks to the multi-layered organ and guitar parts, an almost orchestral sound in the intro and the chorus while the arrangement of the verses are more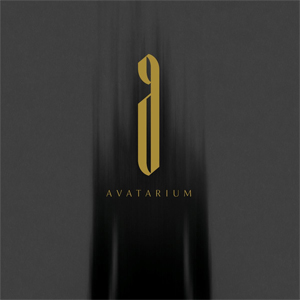 reduced. AVATARIUM weave an intriguing tapestry of sounds, harmonies and melodic lines on this track, thereby making it one of the highlights on The Fire I Long For. The title track is the most bluesy on this album, complete with 6/8 feel and all – a deeply touching song in the tradition of "When Breath Turns To Air" on Hurricanes And Halos. And once again it is the musical correspondence, so to say, between Jennie-Ann Smith's vocals and Marcus Jiddel's lead guitar that makes this song breath with emotion. "Epitaph Of Heroes" is a sludgy riff fest of almost seven minutes, bursting in some parts with distorted organ sounds and rich in melody and foreboding chromaticism as well as unforeseen rhythm and tempo changes. The final "Stars They Move" showcases Jennie-Ann Smith's singing once more. She is accompanied only by keyboards, mainly piano sounds and eerie strings. This three-minute-and-seventeen-second track comes as a melancholy afterthought. And the rest is silence…
The Fire I Long For is certainly doomier and gloomier than its predecessor but in no way less inspired. Captivating songs, bewitching sounds and superb musicianship make this an outstanding album and that not just for the dark time of the year.
5.0 Out Of 5.0




Please log in to view RANTS

If you don't have a username, click here to create an account!