U.D.O.
Touchdown
Atomic Fire Records
www.udo-online.com




Check out our Udo Dirkschneider interview on KNAC.COM HERE.

Touchdown is the eighteenth studio album by German Heavy Metal mainstays U.D.O. Vocalist Udo Dirkschneider is flanked by his son Sven Dirkschnider on drums, Andrey Smirnov & Fabian Dee Dammers on guitar, and ex-ACCEPT bandmate Peter Baltes on bass. Baltes has worked with Dirkschneider in the past in different capacities, but his membership in U.D.O. is now official.

Touchdown is U.D.O.'s first studio album for Atomic Fire Records, after amicably leaving their longtime home of AFM Records. After 33 years (and an additional 7 years with ACCEPT), fans know what to expect from Udo Dirkschneider when it comes to his music; Heavy Metal anthems, societal and political commentary, and reflective tracks. It almost seems moot to review his albums at this juncture. Have you listened to any of the last 18 albums? Same here.

That is not a knock at U.D.O., it's praise for their consistency. Admittedly, Dirkschneider has experimented and deviated from the norm many times throughout his career, and with the influx of young musicians in his crew, U.D.O. have evolved into a modern Metal sounding band, instead of a Classic Metal legacy act.

"Isolation Man" takes on the trials and tribulations of living in a lockdown world. It's full of monstrous riffs and gritty angst-filled vocals. "The Flood" addresses the natural disasters that seem to increase with each passing year. The track infuses a great Blues progression throughout.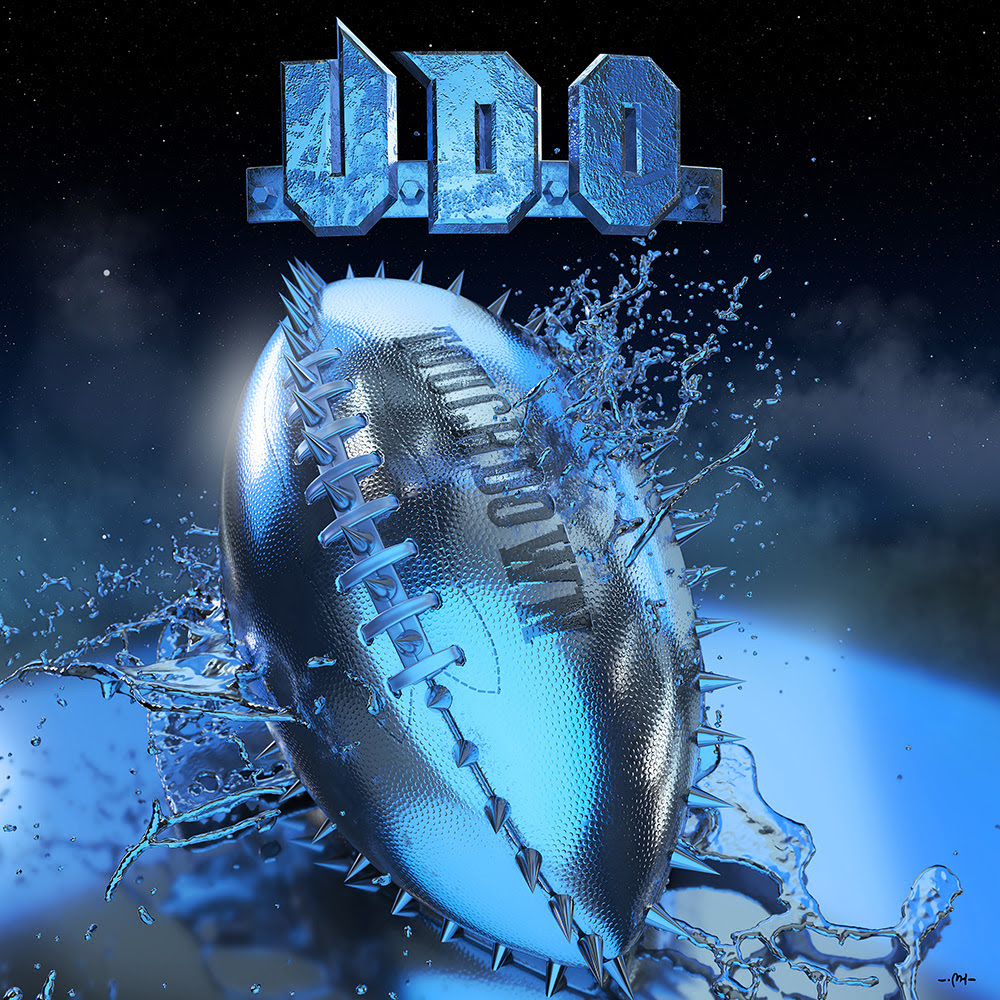 Backstabbers and traitors are addressed on "The Double Dealers Club". Udo's vocals are just as impactful and powerful as they were during his early ACCEPT days. "Fight For The Right" is an anthemic call-to-arms song full of spitfire energy. Smirnov and Dammers trade some great licks during the break. "Forever Free" sort of acts as a continuation.
"Punchline" takes on a darker tone with its deeper riffs and thumping bass. Udo makes the argument that being a fool doesn't make you funny. Sven Dirkschneider's drum work defines the groove of "Sad Man's Show". His snap of the snare and drum fills are hard to ignore.
U.D.O. kicks the speed up at least three notches on "The Betrayer". Father and son lead the charge during the verses, as Udo's tirade is set only to Sven's rhythmic marching beats. "Heroes of Freedom" honors the brave soldiers of World War II and the invasion of Normandy.
"The Battle Understood" is heavy on guitars and boasts a chorus that is sure to have your fists up in the air. The album's title track "Touchdown" brings the power and the fury of a hard fought clash on the gridiron. Though not specifically about American football, this song of victory could easily be adopted as an anthem for any NFL team.
Touchdown is everything that you've come to expect from U.D.O. You can't deny the band's consistency and knack for writing some of the most powerful and anthemic Heavy Metal songs. 18 albums and 33 years have not slowed down this runaway train.
4.0 Out Of 5.0