Pure Rock Newswire 03/15/02


By Tokemaster General, Contributor
Friday, March 15, 2002 @ 2:17 AM


| | | |
| --- | --- | --- |
| | | A Summary Of News, Rumors And |
03/15/02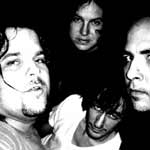 The Streetwalkin' Cheetahs will play a secret show at Luxx in Brooklyn, NY under the name The Freakout Men, playing two sets: a set of Cheetahs originals and a set of all covers, featuring guest appearances from members of Electric Frankenstein, Sour Jazz and The Dictators. The action begins at 10pm.

Black Lodge, the "all heavy metal" Los Angeles nightclub founded by Anthrax's John Bush and friends is back, starting March 23rd at the Knitting Factory in Hollywood. In the past, the Lodge has featured guest DJs including Bruce Dickinson, Scott Ian, and Zakk Wylde -- who cranked out their favorite metal tunes as they partied with the patrons throughout the evening.

Nevermore are working on material for their upcoming studio album, tentatively entitled Enemies Of Reality, which will likely be recorded before the end of the summer, with a late 2002/early 2003 release through Century Media Records.

The group featuring ex-Rage Against The Machine members and ex-Soundgarden vocalist Chris Cornell, were unable to fully secure the rights to the name Civilian, due to legal reasons. Therefore currently unnamed, they are finishing up some studio work on their forthcoming debut album expected out in the summer/fall through Epic and are slated to play the Main Stage of this year's Ozzfest

Sevendust announce a string of tour dates:

With Breaking Point and Reveille: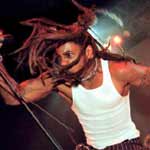 04/02/02 Plainview, NY The Vanderbilt
04/04/02 Virginia Beach, VA The Boathouse
04/05/02 Columbia, SC Three Rivers Music Festival (Feat. 2 Skinnee J's)
04/07/02 Baltimore, MD Hammerjack's Concert Hall
04/08/02 Allentown, PA Crocodile Rock
04/09/02 Pittsburgh, PA Metropool
04/11/02 Wilmington, DE Big Kahuna Concert Hall
04/12/02 Hampton Beach, NH Hampton Beach Casino
04/13/02 Providence, RI Lupo's Heartbreak Hotel
04/14/02 Poughkeepsie, NY The Chance
04/15/02 Rochester, NY Walter Street Music Hall (Breaking Point only)

With Soil and Breaking Point:
04/19/02 Birmingham, AL Five Points Music Hall
04/20/02 Winston-Salem, NC Ziggy's
04/21/02 Louisville, KY Jillian's
04/24/02 North Myrtle Beach, SC House of Blues
04/26/02 Miami, FL Bicentennial Park
04/27/02 Zephyr Hills, FL Festival Park
04/28/02 Orlando, FL Lee Vista Park

05/24/02 Somerset, WI Float Rite Park Amphitheatre
07/27/02 Latrobe, PA Westmoreland Fairgrounds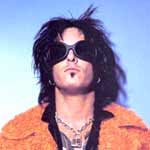 Motley Crue's Nikki Sixx has apparently written a song for possible consideration by Aerosmith on the band's forthcoming studio album, which is tentatively due to be recorded later in the year. "I could die and go to heaven if I was to ever see my name next to Tyler/Perry on songwriting credits," commented Sixx.

Ex-Hole/Smashing Pumpkins bassist Melissa Auf der Maur is currently in the studios for her upcoming solo album. Joining her will be Foo Fighter's (ex-Nirvana) Dave Grohl on drums and Queens Of The Stone Age (ex-Kyuss) guitarist Josh Homme. Also contributing to the album will be ex-Smashing Pumpkins James Iha, Motley Crue's (ex- Hole) Samantha Maloney, and Perfect Circle's Paz Lenchantin, among others. A late 2002 release is anticipated.

The Alex Skolnick Trio, led by former Testament/Savatage guitarist Alex Skolnick, just released their debut album, Goodbye To Romance: Standards For A New Generation, consisting of classic hard rock tunes from the '70s and '80s rearranged "with rich harmonies and pulsating grooves of swing, funk and Latin" in what is truly an unprecedented mix of metal and jazz. "War Pigs," "Detroit Rock City" and "No One Like You" can be heard at AlexSkolnick.com.

03/14/02

Apparently, slipping in piss pays off! A U2 concert-goer gets awarded $2.6 million for slipping in urine in the bathroom at Soldier Field in Chicago, whereas the fan broke and disfigured his leg.

Charges levied against Puddle Of Mudd singer Wes Scantlin on Sunday (March 10th) have been dropped. The Ventura County's District Attorney's office has decided to decline to prosecute charges filed against Scantlin of inflicting corporal injury on a spouse or significant other.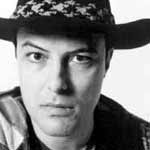 Jello Biafra (ex-Dead Kennedy's) hopes to release his seventh spoken word album, The Big Ka-Boom, Part One on March 25th.

Kiss played a private party in Montego Bay, Jamaica last week along with The Scorpions and Nazareth. The interesting note is that Tommy Thayer played the part of "Ace Frehley." Frehley is busy completing his studio and did not make the trip.

AC/DC's vocalist Brian Johnson and bassist Cliff Williams hopped up on stage with piano man Billy Joel during a recent Tampa, Florida gig (where Joel performed with Elton John) for a rendition of AC/DC's classic "Highway To Hell."

Danzig has officially signed on with Spitfire Records. The agreement will yield the band's latest album, Danzig 777: I Luciferi, on May 21st.

After wrapping up a their tour with Skinlab and Headstrong, Soil will begin touring with Sevendust in April.

Marilyn Manson calls his upcoming album due out early summer, "A hard and violent mix of industrial-strength punk vaudeville with '30s Berlin cabaret decadence." You can view (very short!) video clips of the recording sessions at MarilynManson.com.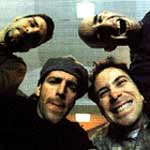 Anthrax hopes to ink a deal with Sanctuary Records by the time their ninth studio (as-of-yet untitled) album is completed, slated for a summer release in the US. Their album will be released in Europe through Nuclear Blast Records.

Iron Maiden's upcoming benefit gig at the Brixton Academy will be broadcast live on the Internet, and available exclusively at the group's official web site at Ironmaiden.com. The show will be broadcast live at 8:00 PM (London time) on Thursday, March 21st, and will last approximately two hours.

Ex- Led Zeppelin vocalist Robert Plant will release a new solo album in June, possibly, and plans to tour in Europe starting in May.

Motorhead adds May 15th, 2002, Portland, OR, Roseland Theatre to their itinerary.

P.O.D. announces tour dates:


04/29/02 Manchester, UK Manchester Academy
04/30/02 Glasgow, UK Barrowlands
05/01/02 Birmingham, UK The Academy
05/02/02 London, UK The Astoria
05/04/02 Dublin, IRE Ambassador Theatre
05/06/02 Brussels, BEL Ancienne Belgique
05/07/02 Paris, FRA Le Bataclan
05/08/02 Amsterdam, NET Melkweg
05/10/02 Copenhagen, DEN Vega Musikkenshus
05/11/02 Stockholm, SWE Arenan
05/12/02 Oslo, NOR Rockefeller Music Hall
05/14/02 Hamburg, GER Docks Konzerte
05/15/02 Berlin, GER Columbiahalle
05/17/02 Nuremberg, GER Rock Im Park
05/18/02 Landgraaf, NET Pinkpop Festival
05/19/02 Nurburgring, GER Rock Am Ring
05/21/02 Rimini, ITA Velvet
05/24/02 Madrid, SPA Festimad

03/13/02

The Thrash Of The Titans festival in Brazil on April 20th, has been cancelled due to poor organization. Bands scheduled to appear were: Anthrax, Testament, Machine Head, Death Angel and Exodus.


Suicidal Tendencies have the announced a few upcoming shows:

07/12/02 Dour, BEL Dour Festival
07/13/02 Boshoven / Weert, NETH Bospop Festival
07/20/02 Blackpool Winter Gardens, UK Holidays In The Sun

Tuff have officially confirmed the departure of guitarist Michael Thomas, who recently left the group to join Beautiful Creatures as a replacement for DJ Ashba.

Goatsnake has reportedly split up.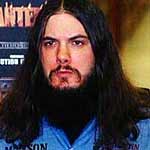 Superjoint Ritual, featuring Pantera's Phil Anselmo (vocals), C.O.C./ Eyehategod's Jimmy Bower (guitar), Demonseeds' (and ex-Stressball) Joe Fazzio (drums), and Demonseeds' (and ex-Dead Horse) Hank Williams III (bass) have finalized the track listing for their upcoming debut album, now apparently self-titled, which is scheduled to be issued through Sanctuary Records on May 21st. The track list is as follows:

01. Intro
02. Everyone Hates Everyone
03. It Takes Guts
04. The Introvert
05. The Alcoholic
06. Fuck Your Enemies
07. 4 Songs
08. Messages
09. All Of Your Lives Will Get Tired
10. Anti Faith
11. Ozewa
12. Drug Your Love
13. Haunted Hated
14. Stupid Stupid Man
15. Creepy Crawl
16. Superjoint Ritual

Slaves On Dope frontman Jason Rockman was involved in a freak car accident this past weekend in Montreal, Quebec. Rockman states, "I'm just lucky to be alive, the paramedics said not many people walk away from such accidents. It's these kind of events that make you realize how important everybody in your life is and how significant it is to live every day to it's fullest."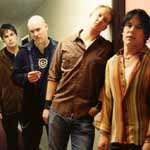 The Queens Of The Stone Age debuted a number of new tracks during their recent live performance in West Hollywood, CA, titles include: "Hanging Tree," "No One Knows," "Dead," and "Flow."

The songs are expected to show up on the bands upcoming new album, Songs For The Deaf, anticipating a June/July release through Interscope. In the meantime, other tracks rumored to show up on the effort include: "Six Shooter," "I'm Gonna Leave," "Mosquito Song," "Songs For The Deaf," "Little Sister," and "Go With The Flow."

Gravity Kills announces some show dates:

03/30/02 Hartford, CT Connecticut Expo Center
04/18/02 San Antonio, TX Sunset Station
04/20/02 Houston, TX Engine Room
04/21/02 Spring, TX C.W. Mitchell Pavilion
04/26/02 Miami, FL Bicentennial Park
04/27/02 Zephyer Hills, FL Festival Park
04/28/02 Orlando, FL Lee Vista Park
04/30/02 Huntington, WV Huntington Civic Arena

03/12/02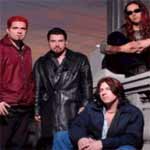 Prong will hit the US roads for 6 weeks with their new line-up: Tommy Victor (guitar/vocals), Dan Laudo (drums), Rich Gonzalez (Diesel Machine/ Devilution) (guitar) and Brian Perry (ex-Jake E. Lee, Lizzy Borden, Dirty Looks) (bass). The following dates have been confirmed:

04/01/02 San Diego, CA Cain's
04/02/02 San Bernardino, CA Carlos O'Brien's
04/03/02 Santa Ana, CA The Galaxy
04/06/02 Phoenix, AZ Mason Jar
04/07/02 Tucson, AZ Club Congress
04/12/02 Austin, TX La Zona Rosa
04/13/02 Houston, TX 19th Hole
04/14/02 Dallas, TX Galaxy
04/18/02 Orlando, FL House Of Blues
04/19/02 Atlanta, GA The Masquerade
04/20/02 Atlantic Beach, NC Ziggy's
04/21/02 Carrboro, NC Cats Cradle
04/23/02 Chattanooga, TN The Bay
04/24/02 Winston/Salem, NC Ziggy's
04/27/02 Brooklyn, NY L'Amour
05/01/02 Sauget, IL Pops
05/02/02 Chicago, IL Double Door
05/03/02 Grand Rapids, MI Intersection
05/04/02 Detroit, MI Royal Oak
05/07/02 St. Paul, MN The Lab
05/08/02 Omaha, NB Ranch Bowl
05/09/02 Kansas City, MO TBA
05/11/02 Denver, CO Blue Bird Theatre
05/12/02 Colorado Springs, CO Music Hall
05/16/02 San Francisco, CA Slim's
05/17/02 Sacramento, CA The Boardwalk
05/18/02 Los Angeles, CA The Troubadour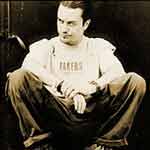 Mike Patton of Faith No More/Mr. Bungle recently spoke to Metal Hammer about the nu-metal genre and how many of the acts in it look to Faith No More as a band that paved the way for them, and here's what he had to say:

"Nu-metal makes my stomach turn. Don't blame that shit on us, blame it on their mothers! Do you think I listen to any of that stuff at all? No, it's for 13-year-old morons! Believe me, we'll all be laughing about nu-metal in a couple of years. Heck, I'm actually laughing at it now!"

Dutch rockers The Gathering will continue work on the material for their upcoming studio release, which they hope to issue at the end of the year through their own Psychonaut Records. This is, however, pending a potential lawsuit from longtime label Century Media Records, who are said to have the band under contract for another album.

Zakk Wylde (Black Label Society/ Ozzy Osbourne) will be the featured guest on Rockline on Monday, March 18th at 8:30 PM PST/ 11:30 PM ET. For a list of stations that will be broadcasting the interview, visit Rockline's official web site at www.rocklineradio.com.

The Resident Evil soundtrack is out in stores today. The album is scored by Marilyn Manson and includes artists such as: Slipknot, Marilyn Manson, Coal Chamber, Mudvayne, Fear Factory, and Rammstein. For more info check out Resident Evil.

The Dillinger Escape Plan will support System Of A Down as sole openers on their forthcoming European tour: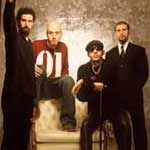 03/12/02 Hamburg, Germany Docks
03/14/02 Stuttgart, Germany Congress Boblingen
03/15/02 Nancy, France Zenith
03/16/02 Amsterdam, Holland Heineken Hal
03/17/02 Paris, France Zenith
03/19/02 Birmingham, England Academy
03/20/02 Birmingham, England Academy
03/21/02 Liverpool, England University of Liverpool (DEP only)
03/22/02 Manchester, England Academy
03/23/02 Manchester, England Academy
03/25/02 London, England Brixton
03/26/02 London, England Brixton
03/27/02 London, England Brixton
03/28/02 Leeds, England The Cockpit (DEP only)
03/30/02 Glasgow, Scotland Barrowlands
03/31/02 Glasgow, Scotland Barrowlands
04/01/02 Nottingham, England Ice Stadium
04/02/02 Brighton, England Concorde 2 (DEP only)

Alabama Thunderpussy unveils their fourth full length album, Staring at the Divine, on April 30. In support of the album, they will tour with Mastadon:

03/12/02 St. Louis, MO Creepy Crawl
03/13/02 Lawrence, KS Davey's Uptown
03/14/02 Oklahoma City, OK Green Door
03/15/02 Fort Worth, TX Wreck Room
03/16/02 Austin, TX Emo's (w/ High On Fire, Cephalic Carnage)
03/17/02 Houston TX Cardi's
03/18/02 Lafayette, LA Rinky Dink
03/19/02 New Orleans, LA Dixie Tavern
03/20/02 Atlanta, GA Star Bar
03/30/02 Richmond, VA Alley Katz (w/ Burnt By the Sun, Pig Destroyer, without Mastodon)

The Ramones will be inducted into the Rock & Roll Hall of Fame on March 18th, 2002.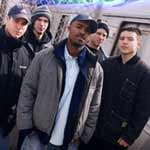 Candiria have lined up both Killswitch Engage and Burnt By The Sun on select dates for their upcoming eastern U.S. tour which is tentatively set to kick off on April 9th through April 28th. Dates and venues are expected to be announced shortly. In the meantime, Candiria's new 2 CD set, The C.O.M.A. Imprint, is due out through C.O.M.A. Imprint/Lakeshore on May 7th, while Killswitch Engage's Roadrunner/Island/Def Jam debut, Alive Or Just Breathing? is due out on May 21st.

Pitchshifter have posted their new song, "Down," on their official website, Pitchshifter.com. The track comes from the band's forthcoming album, PSI, due out through Sanctuary on May 7th.

Sevendust are now set to hit the road with Soil and Earshot for a U.S. tour beginning in mid-April. Dates and venues are expected shortly.

03/11/02

A reminder that today marks exactly six months since the 9/11 terrorist acts that affected not only NYC and Washington DC, but the entire world.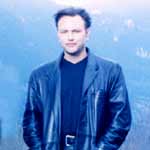 Queensrÿche vocalist Geoff Tate has wrapped up his debut solo CD, Old World Order, slated for an June release through Sanctuary.

Down adds more confirmed US tour dates:

05/01/02 New York, NY Irving Plaza
05/02/02 Philadelphia, PA Trocadero
05/03/02 Worcester, MA The Palladium
05/05/02 Cleveland, OH The Odeon
05/06/02 Cincinnati, OH Bogart's
05/07/02 Columbus, OH Newport Music Hall
05/09/02 Grand Rapids, MI Orbit Room
05/10/02 Detroit, MI Harpo's
05/11/02 Chicago, IL House of Blues
05/13/02 Minneapolis, MN Quest Club
05/15/02 Denver, CO Ogden Theater
05/17/02 Las Vegas, NV House of Blues
05/18/02 W. Hollywood, CA House of Blues
05/19/02 San Francisco, CA The Fillmore
05/21/02 Scottsdale, AZ Cajun House
05/24/02 Houston, TX Verizon Wireless Thtr
05/25/02 Dallas, TX Deep Ellum Live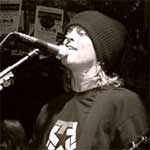 Puddle of Mudd vocalist Wes Scantlin and his fiancée Michelle Rubin were arrested Sunday for investigation of domestic violence. Witnesses saw a man forcing a woman into a Jeep Cherokee on the side of a highway, driven by a third party. They were book and released from the Ventura County Jail after posting bail.

Today Is The Day will join Motorhead and Morbid Angel on the road. They will join the tour April 11th through May 15th.

Famed music producer Ross Robinson (Machine Head, Sepultura, Soulfly, Korn, Fear Factory, Deftones, Slipknot, Limp Bizkit) announces a coalition between his I AM Recordings and ARTISTdirect Records, to form a new imprint, I AM/ARTISTdirect Records.

Manowar show dates are:

03/30/02 Springfield, VA Jaxx
03/31/02 Baltimore, MD Thunderdome
04/02/02 Bradford, MA Fester and Friends
04/03/02 Albany, NY Valentine's
04/05/02 Lorraine, OH Flying Machine

Sweden's Hellacopters will be touring the US. So far these dates have been announced, with more to follow:

03/29/02 San Diego Canes
03/30/02 Los Angeles Troubadour
04/01/02 San Fransisco Slims
04/03/02 Portland Satyricon
04/04/02 Seattle Graceland
04/08/02 Denver Ogden


Sweden's In Flames and Soilwork are tentatively due to join forces for a USA/European tour in the fall. Soilwork will also embark on a short tour of Japan in June.

Sebastian Bach and friends will play two nights only at The Stone Pony, Asbury Park, NJ on March 29th and 30th.

Staind will tentatively release their Staind: MTV Unplugged DVD on August 21st. The eleven-song set will include acoustic versions of "It's Been Awhile" and "Outside." It also contains two un-aired performances, backstage interviews and original videos for "Mudshovel" and "Fade."

03/08/02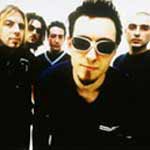 Pitchshifter push back the release date of their new full-length CD, PSI, to April 29th in the UK and May 7th in the US through Sanctuary Records.

The Sammy Hagar/ Neil Schon/ Michael Anthony/ Dean Castronovo group has decided on a working name: Planet Us. They have already recorded two songs, "Vertigo" and "Peeping Through A Hole." Sammy calls the songs "A combination of Van Halen, Led Zeppelin, and Tool." They hope to play some dates in the fall, possibly with Slash on board. In the meantime, Sammy and the Waboritas will tour with Journey.

Dokken, Ratt, Warrant, Firehouse and L.A. Guns, lined up respectively, will tour this summer beginning on June 21st in the US. Tour itinerary should be available soon.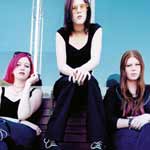 Kittie, My Ruin and Skinlab will head out on their Fuck Your Label Tour at the end of March. Dates and venues to be announced.

Stone Temple Pilots announce their intent to play several dates beginning in April. No dates have been officially announced.

Echobrain/ex-Metallica bassist Jason Newsted is scheduled join Gov't Mule as a special guest at group's headlining gig at Michigan Theatre in Ann Arbor, MI on April 18th and at the Riviera Theatre in Chicago on April 19th.

The Osbournes have scored the highest debut rating for any MTV series, based upon it's debut episode on March 5th. MTV has agreed to do 13 more episodes with Ozzy and the family.

Hate Eternal, featuring Morbid Angel guitarist Erik Rutan, Morbid Angel fill-in bassist/vocalist Jared Anderson and drummer Derek Roddy, have set King of All Kings as the title for their sophomore full-length album, due for a late spring/early summer release through Earache Records.

03/07/02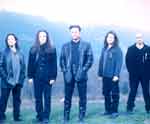 Queensryche will re-release a re-mastered version of Empire, due out on DVD/audio early summer. The release will be in Dolby 5.1, and include music videos and a lengthy interview with Geoff Tate and Chris DeGarmo.

Geoff Tate is also putting the finishing touches on his solo debut album, due out in June through Sanctuary.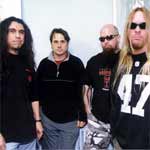 Slayer's upcoming God Hates The World Tour:

04/30/02 San Diego, CA 4th & Broadway (w/Hatebreed)
05/01/02 Anaheim, CA The Grove (w/Hatebreed)
05/02/02 Anaheim, CA The Grove (w/Hatebreed)
05/04/02 TBA (w/Hatebreed)
05/05/02 TBA (w/Hatebreed)
05/07/02 Lubbock, TX The Pavillion (w/Hatebreed)
05/08/02 Dallas, TX Bronco Bowl (w/Hatebreed)
05/10/02 Orlando, FL House of Blues (w/Hatebreed)
05/11/02 Boyton Beach, FL Orbit (w/Hatebreed)
05/12/02 Tampa, FL Masquerade (w/Hatebreed)
05/25/02 Donington Park, UK Castle Donington (OzzFest)
06/01/02 Nijmegen, NETH Goffertpark (OzzFest)
06/29/02 Balingen, GER Bang Your Head
07/05- 07/07/02 Roitzschjora, GER With Full Force

Sevendust has pulled out of their Australian tour with Creed due to "unforeseen circumstances." Crash Palace will replace them.

Metal Blade Records will release a 9 CD/ 1 DVD 20th Anniversary Box Set soon. Although the track listing is "top secret," they promise it will be full of all the essential metal since 1982. Metal Blade is known to have given "breaks" back in the day to such artists as Metallica, Slayer, and Ratt.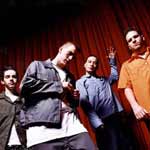 Taproot hit the studios with producer Toby Wright (Alice In Chains, Korn, Sevendust) to begin work on their sophomore release. The album will be mixed by Andy Wallace (Nirvana, Silverchair). The as-yet-untitled album is slated for a late summer release.

Lizzy Borden hits the road:

04/05/02 Santa Anna, CA Galaxy Theatre
04/06/02 Reseda, CA Paladino's
04/07/02 Phoenix, AZ The Mason Jar
04/09/02 Austin, TX The Metro
04/10/02 Dallas, TX Canyon Club
04/11/02 Houston, TX Fitzgerald's
04/13/02 West Springfield, VA Jaxx
04/14/02 Attleboro, Mass. Jarrod's
04/15/02 New London, CT El-N-Gee
04/16/02 Toronto, ONT Lee's Place
04/17/02 Cleveland, OH Agora Theater
04/18/02 Buffalo, NY The Funhouse
04/19/02 Detroit, MI Harpo's Concert Theatre
04/20/02 Aurora, IL Riley's
04/21/02 Clinton, IA Pig Pen
04/22/02 Minneapolis, MN 7th Street Entry
04/23/02 Kansas City, MO Davey's Uptown
04/26/02 San Diego, CA Brick by Brick
04/27/02 Sacramento, CA The Roadhouse
04/28/02 San Francisco, CA The Pound

Vocalist Udo Dirkschneider and his band aptly named U.D.O. will release their ninth album on March 25th. You may remember Udo from his "Balls To The Wall" days as the frontman for Accept.

03/06/02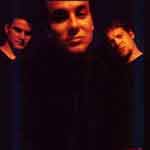 Jason Newsted (ex-Metallica) and his band Echobrain will play a few dates with The Moss Brothers:

03/20/02 Petaluma, CA Mystic Theater (w/The Moss Brothers)
03/21/02 San Jose, CA The Usual (w/The Moss Brothers)
03/23/02 Santa Cruz, CA The Catalyst (w/The Moss Brothers)
04/06/02 San Francisco, CA Slim's
04/12/02 West Hollywood, CA Roxy Theater

Metallica's collaboration with rapper Ja Rule and producer Swizz Beatz on on a track called "We Did It Again" for Beatz's compilation album Ghetto Stories Volume 1 has pushed the date back from the originally anticipated May 14th release to an undetermined date.

Ex-Alice In Chains guitarist/ vocalist Jerry Cantrell will perform at the South By Southwest (SXSW) music and media conference at Stubb's BBQ in Austin, TX on March 16th. He will be backed by the members of Comes With The Fall.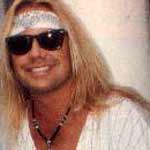 Motley Crue vocalist Vince Neil will be out on the road for a brief solo stint:

03/21/2002 Trondheim, NOR TBA
03/22/2002 Oslo, NOR Rockafellers
03/23/2002 Karstad, SWE TBA
03/24/2002 Ronneby, SWE Mini-Fest
03/25/2002 Helsinjborj, SWE TBA
03/27/2002 Copenhagen, DEN Pumpehuset
03/28/2002 Jonkoping, SWE TBA
03/29/2002 Vasteras, SWE Club Rockers
03/30/2002 Stockholm, SWE Klubbon
03/31/2002 Gothenburg, SWE Karen
04/02/2002 Madrid, SPA TBA
04/03/2002 Barcelona, SPA TBA
04/05/2002 Florens, ITI TBA
04/06/2002 Rome, ITI TBA

Insania has decided not to tour with Vince Neil due to an illness within the band.

Soulfly has changed the title of their upcoming summer release from SoulflyIII: Enterfaith to simply III. An exact release date has not been determined.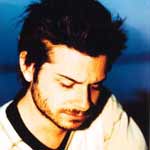 Ex-Life of Agony vocalist Keith Caputo has lost his father to a heroin overdose. The singer had lost his mother a number of years prior, also to a heroin overdose – which had inspired his debut solo offering Died Laughing.

W.A.S.P.'s The Sting DVD is set for an April 30th release. The set list is as follows:

1. Helldorado
2. Inside The Electric Circus
3. Chainsaw Charlie (Murders in the New Morgue)
4. Wild Child
5. L.O.V.E Machine
6. Animal (Fuck Like A Beast)
7. Sleeping (In The Fire)
8. Damnation Angels
9. Dirty Balls
10. The Real Me
11. I Wanna Be Somebody
12. Blind In Texas

03/05/02

Dream Theater has revised some of their upcoming dates in Asia: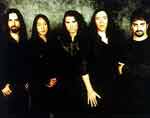 04/12/02 Yokohama, Japan Kanagawa Hall
04/13/02 Tokyo, Japan Shibuya Kokaido *NEW*
04/15/02 Nagoya, Japan Aichi Kinro Kaikan
04/16/02 Fukuoka, Japan Miel Parque Hall
04/17/02 Osaka, Japan Zepp
04/19/02 Tokyo, Japan Kokusai Forum
04/21/02 Seoul, Korea Olympic Fencing Gymnasium
04/23/02 Taipei, Taiwan Dr. Sun Yat-Sheng Memorial Hall

Ex-Slayer drummer Paul Bostaph has officially joined Systematic, replacing injured drummer Shaun Bannon

Silencer, featuring guitarist Ritchie Wilkison (i.e. Angel Dust, Demons & Wizards), have cancelled their show at Phoenix Theater in Petaluma, CA set for March 22nd as a result of Alien Ant Farm's tour "bumping" the show.

Drummer Bill Ward (Black Sabbath) is scheduled to begin mixing his third solo album, entitled Beyond Aston, on March 15th for a tentative fall release through an as-yet-undisclosed label. Several live appearances may take place later in the year, based upon reactions to the album

Metal Church guitarist Kurdt Vanderhoof will release a second solo album A Blur In Time in the spring. Included on the CD are appearances by Metal Church drummer Kirk Arrington as well as new singer Drew Hart (ex-Timeless Hall).

Slayer has been confirmed to play Germany's With Full Force Festival on July 5th and 7th. Also appearing at the festival are Motorhead, Biohazard, Dead Kennedy's, Cannibal Corpse, D.R.I., Agnostic Front, Candlemass, Immortal, and Kreator.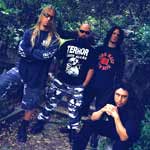 Sinister have cancelled their US tour yet again, without reason. However here are their upcoming European dates:

04/27/02 Tessaloniki, GRE TBA
04/28/02 Athens, GRE TBA
05/11/02 Drachten, NETH TBA
06/28-06/29/02 POL SMASHfest
07/11-07/13/02 CZ Obscene Extreme
07/20-07/21 POR Headbangers Fest
08/09-08/10 GER Partysan O.A.
08/23-08/24 Warnsdorf, GER TBA
10/05/02 Heerhugowaard, NETH MOLfest

Dirty Deeds is due to master their third full-length album on March 6th. This is the group's first since acquiring guitarist Richie Faulkner as a replacement for Barry Fitzgibbon. A late spring release is expected.

Ex-Helloween vocalist Michael Kiske is tentatively due to issue his third solo album through Sanctuary Records in April.

Def Leppard's 1983 album Pyromania will appear on VH1's show, Ultimate Albums, this Sunday, March 10th at 9:00 PM (EST).

Korn have pushed back the release date of their upcoming CD, Untouchables, to June 11th.

03/04/02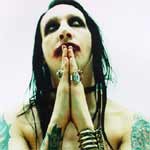 Marilyn Manson says of his upcoming album due out late spring/ early summer that "[The new material] has no resemblance to what most critical prophets of the identity-free forum [i.e. Marilyn Manson's official message board] are expecting.

"I am glad you will all be here to join me on this trip to the only society that matters and that is the society of oneself.

"I miss the stage and I will be heading for it soon enough. But it's going to be something else my darling ones."

The as-yet-untitled album is reportedly being co-produced by Manson and Tim Skold (KMFDM, ex-Shotgun Messiah) and is said to be inspired by groups like Ministry, Big Black, Nitzer Ebb and French writer Marquis de Sade. An appearance by Slipknot drummer Joey Jordison (on guitar, no less), among other guests, is expected.

Filter have Al Bailey lined up as the band's touring guitarist. Filter anticipate the release of their long-awaited upcoming CD The Amalgamut in July.

Ex-Guns N' Roses drummer Steven Adler was married January 23rd to his girlfriend Carolina of one year in a small private ceremony.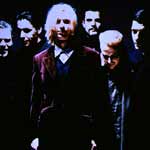 Rammstein have been confirmed as the headliners of the following European festivals in late spring/early summer:

05/20/02 Landgraaf, NETH Pinkpop
05/24/02 Madrid, SPA Festimad
06/08/02 Milan, ITA Gods of Metal
06/13/02 Hultsfred, SWE Hultsfred Festival
06/15/02 Seinäjoki, FIN Provinsirock
06/27/02 Roskilde, DEN Roskilde
07/06/02 SWI Ministry of Rock

Here are the upcoming Tool tour dates:

04/10/02 Tokyo, JAP Akasaka Blitz
04/11/02 Tokyo, JAP Akasaka Blitz
04/12/02 Osaka, JAP Mother Hall
04/14/02 Nagoya, JAP Diamond Hall

w/ The Melvins
04/18/02 Christchurch, NZ Westpac Trust Centre
04/19/02 Wellington, NZ Queens Wharf Events Centre
04/20/02 Auckland, NZ North Shore Events Centre
04/22/02 Brisbane, AUS Entertainment Centre
04/24/02 Sydney, AUS Entertainment Centre
04/26/02 Wollongong, AUS Wollongong Entertainment Centre (unconfirmed)
04/27/02 Melbourne, AUS Rod Laver Arena
05/01 or 05/02/02 Adelaide, AUS Entertainment Centre
05/04/02 Perth, AUS Entertainment Centre

05/17/02 Nuremberg, GER Rock im Park
05/19/02 Nurburgring, GER Rock am Ring
05/20/02 Braunschweig, GER Volkswagen Halle (Ozzfest)
05/23/02 Antwerp, BEL Sportpaleis (Ozzfest)
05/25/02 Donington, UK Castle Donington (Ozzfest)
05/26/02 Kildare, IRE Punchestown Racecourse (Ozzfest)
05/29/02 Katowice, POL Spodek Sporthall
05/30/02 Prague, CZE Strahov Stadium
06/01/02 Nijmegen, HOL Goffertpark (Ozzfest)

Tool guitarist Adam Jones is expected to guest appear on the upcoming new album from The Melvins, Hostile Ambient Takeover, due out through Ipecac on April 16th.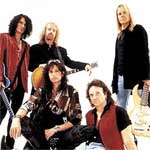 Aerosmith took a quick break last year make a short film for the US troops stationed overseas.

"Hi, I'm Steven Tyler and we are Aerosmith, and we want to say hello to all the armed forces protecting America overseas," Tyler says in the film. "It's a great honor for us to say thanks to each and every one of you. Please stay alert, be safe, and we hope you come home soon. And in the spirit of life, liberty, and the pursuit of rock 'a' roll, remember--we are all behind you, good luck, and Godspeed!"

Peaceville Records announces the US release date of Resonance II, the second volume in the Anathema anthology. Set for release April 30, the album focuses on the band's darker material.

40 Below Summer have now officially confirmed that they will be joining the Jager Music Tour, which features Drowning Pool, Coal Chamber and Ill Niño.

03/01/02

Slayer will be performing at 4th & B in San Diego, CA on April 30th and at The Grove in Anaheim, CA on Wednesday, May 1st and Thursday, May 2nd. Tickets for the Anaheim shows will reportedly go on sale on March 9th at 10:00 AM. These shows are make-up dates for the gigs originally cancelled in the wake of the tragic death of frontman Tom Araya's father, who passed away on February 6th after suffering a heart attack.

Down have announced their upcoming US dates:

05/01/02 New York, NY Irving Plaza
05/02/02 Philadelphia, PA Trocadero
05/03/02 Worcester, MA The Palladium
05/05/02 Cleveland, OH The Odeon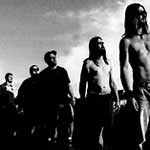 05/06/02 Cincinnati, OH Bogart's
05/07/02 Columbus, OH Newport Music Hall
05/09/02 Grand Rapids, MI Orbit Room
05/10/02 Detroit, MI Harpo's
05/11/02 Chicago, IL House of Blues
05/15/02 Denver, CO Ogden Theater
05/19/02 San Francisco, CA The Fillmore
05/25/02 Dallas, TX Deep Ellum Live

Pledge Of Allegiance live album is in the works and is currently anticipating a March 26th release, from the tour including System Of A Down, Slipknot, Rammstein, Mudvayne, American Head Charge, and No One.

Anthrax will appear on VH1's Behind The Music on the following time slots:

Sun. 03/10/02 at 11:00am (EST)
Sun. 03/10/02 at 8:00pm (EST)
Sun. 03/10/02 at 11:00pm (EST)
Tue. 03/12/02 at 12:30am (EST)
Fri. 03/15/02 at 5:00pm (EST)
Fri. 03/15/02 at 8:00pm (EST)

Danzig will be busy shooting a video in the next two weeks for the song "Dead Inside," from the group's forthcoming Danzig 7: I Luciferi CD.

Metal vixen Doro Pesch has reportedly recorded a duet for her new album with Type O Negative's Peter Steele. The collaboration can be heard on a track called "Descent," according to Blabbermouth.net

Scorpions have announced the following live appearance dates:

03/07/02 Montego Bay, JAM TBA
03/16/02 Lisbon, POR Atlantic Pavilion
03/18/02 Oporto, POR Coliseum
03/19/02 Vigo, SPA Pabellon As Travesas
03/23/02 Madeira, POR TBA
03/12 – 03/30/02 possible Russia Tour (unconfirmed)
07/03/02 Stuttgart, GER Schleyerhalle
07/05/02 Luxembourg, LUX TBA (unplugged)
07/06/02 Luxembourg, LUX TBA
07/08/02 Berlin, GER Gendarmenmarkt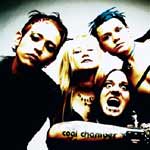 Coal Chamber will be filming a video for their new single, "Fiend," in Los Angeles on March 4th. The video theme centers on a Day Of The Dead Festival, an annual event in Mexico. Anyone interested in being an extra (they are looking for 20 –40 people) in the clip is asked to email Roadrunner Records with "cc: video" as the subject line of the email. Please state your name, email, and phone number in the email. The track comes from the band's upcoming album, "Dark Days," which is due out in stores through Roadrunner/Island/Def Jam on May 7th.

Drowning Pool have been added to the lineup for the UK Ozzfest show, which is scheduled to take place at Donington on May 25th. Other acts set to appear at the event are Ozzy Osbourne, System Of A Down,Tool, and Slayer.

Iron Maiden will release a limited "Special Edition" track of "Run To The Hills." EMI will release the single on March 11th. All proceeds will benefit the Clive Burr Multiple Sclerosis Trust Fund.

02/28/02

Well, the 44th Annual Grammy's are over. Here are the winners:

Best Hard Rock Performance - Linkin Park "Crawling" Hybrid Theory [Warner Bros. Records]
Best Metal Performance – Tool "Schism" Lateralus [Tool Dissectional/Volcano Entertainment]
Best Rock Instrumental Performance - Jeff Beck "Dirty Mind" You Had It Coming [Epic Records]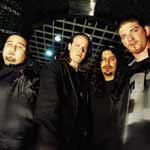 Other Rock/ Hard Rock/ Heavy Metal category winners include:

Best Rock Song - Train "Drops of Jupiter" [Columbia Records]
Best Rock Album - U2 All That You Can't Leave Behind

The soundtrack of the sci-fi/ action/ horror flick Resident Evil, due out Mar. 12th on Roadrunner Records includes: Slipknot, Marilyn Manson, Coal Chamber, Adema, Fear Factory, Static-X, Rammstein, Mudvayne, and Saliva. The album includes unreleased and remixed songs.

Queen Of The Damned is the number one movie this week in America, but that doesn't help Korn's Jonathan Davis, who co-wrote three songs for the movie. His vocal tracks were removed from the Warner Bros. soundtrack album for due to contractual matters, and Davis isn't happy about it at all.

"It's big corporate business, man. They're all assholes. Both lawyers on each side have egos and, 'You're not going to take my band, and fuck you, you're not going to do this, and that's just how it goes...' It's all decided in the little lawyers' offices," he states.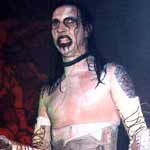 He was able to recruit Disturbed's David Draiman, Linkin Park's Chester Bennington, and Marilyn Manson to sing his parts on the soundtrack album, which was released February 19th.

In other Korn news, their new album, Untouchables, is set to release on May 14th.

Wacken Open Air festival, which is scheduled to take place on August 2nd and 3rd in Wacken, Germany, includes the following bands this year: Cannibal Corpse, Doro, Exodus, Immortal, Kreator, Nuclear Assault, and Raven, among many others.

Saxon has announced the dates for their forthcoming world tour:

3/16/02 Katowice, POL Spodek-Metal Mania Festival
3/29/02 Zwolle, NETH Lucky Rijssen
3/30/02 Lille, FRA Splendid
3/31/02 Schijndel, NETH Paaspop Festival
4/05/02 Asbury Park, NJ New Jersey Metalfest
4/06/02 Farmingdale, NY Downtown (Long Island)
4/07/02 Springfield, VA Jaxx
4/08/02 Cleveland, OH Peabody's
4/09/02 Chicago, IL Rock House
4/10/02 Detroit, MI Emerald Theater
4/11/02 St Louis, MO Pops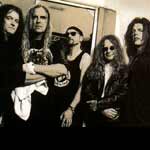 4/12/02 Dallas, TX Canyon Club
4/13/02 San Antonio, TX Sunken Gardens
4/14/02 Houston, TX 19th Hole
5/15/02 Porto Alegre, BRA Bar Opiniao
5/16/02 Sao Paulo, BRA Direct TV Music Hall
5/17/02 Curitiba, BRA Estudio 1250
5/18/02 Belo Horizonte, BRA Lapa Multi Show
5/19/02 Recife, BRA Dokas
6/08/02 Solvesborg, SWE Sweden Rock Festival
6/28/02 Balingen, GER Bang Your Head
6/05/02 Dessel, BEL Graspop

Former Rage Against The Machine frontman Zach de la Rocha will make a guest appearance on Blackalicious' Blazing Arrow due on April 30th.

LA Guns are out on tour now:

2/27/02 Battle Creek, MI Planet Rock
2/28/02 South Elgin,IL Sammy K's
3/01/02 Detroit, MI Harpo's
3/02/02 Sault Ste. Marie, MI Kewadin Casino
3/03/02 Lansing, MI Hot Shots
3/05/02 Spartanburg, SC Club 221
3/06/02 Jacksonville, FL Floyds music Hall
3/07/02 St Petereburg, FL Janus Landing w/ Dokken
3/08/02 Orlando, FL House of Blues w/ Dokken
3/09/02 Myrtle Beach, SC House of Blues w/ Dokken
3/10/02 Atlanta, GA The Riviera
3/11/02 Sarasota, FL Margarita Maggie's
3/13/02 Houston, TX 1 9Th Hole
3/15/02 Phoenix, AZ Don Miguel's
3/16/02 Palm Springs, CA Old Prospector

02/27/02

Legendary guitarist Steve Vai (ex- David Lee Roth, Whitesnake) will perform with Nelly Furtado at the 44th Annual Grammy Awards, which are scheduled to air live at 8:00 PM via CBS on Wednesday, February 27th from the Staples Center in Los Angeles. He will also be presenting the award for the category "Rap Album of the Year". Vai is nominated for a Grammy in the category of "Best Rock Instrumental" for the song "Whispering a Prayer" from Alive In An Ultra World. This is Vai's sixth Grammy nomination.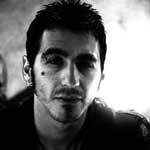 In other Grammy news, Godsmack's "Vampires" off their Awake album had been nominated for Best Rock Instrumental. The band is up against Jeff Beck ("Dirty Mind"), the Allman Brothers Band ("High Falls"), Joe Satriani ("Always With Me, Always With You"), and Steve Vai ("Whispering A Prayer").

The 4th Annual New England Metal & Hardcore Festival lineup includes headliners: In Flames, Cannibal Corpse, Pissing Razors, Lamb of God, God Forbid, and Dark Funeral. Supporting acts include: Disgorge, Crematorium, Blood Audio (ex-Overkill) and Deeds of Flesh. The concert will be held in Worcester, MA at the Palladium, April 5th and 6th, 2002.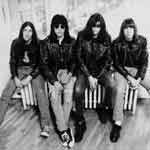 Marilyn Manson, Static-X, Rob Zombie, Motorhead and the Red Hot Chili Peppers have finished recording their contributions to the upcoming Ramones tribute album, produced by Zombie and guitarist Johnny Ramone, due for a late 2002 release.

Iced Earth's North American Spring Tour has been confirmed to begin on April 9th in Indianapolis, IN with tour routing still in the process of being finalized. Despite the publicity surrounding the New England Metal & Hardcore Festival, Iced Earth has NOT confirmed their appearance at the festival.

02/26/02

Slayer guitarist Kerry King will make a guest appearance on the title track of Hatebreed's Perseverance, which comes out March 26th.

Guitarist Slash will not be joining Sammy Hagar's supergroup, due to short notice, but Sammy hopes he will be able to join in by fall.

The band St. James, featuring Jaime St. James of Black 'N Blue will be playing the following dates:

3/22/02 Detroit, MI Harpos Concert Theater
4/05/02 Parma, OH The Revolution
4/06/02 Cincinnati, OH Never On Sundays
4/12/02 Elgin, IL Sammy K's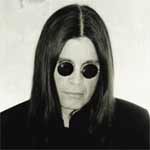 Ozzy's family will grace the cover of TV Guide this week as the esteemed television publication gives an overview of what promises to be spring's reality/sitcom sensation, The Osbournes. It includes exclusive photos (It's the February 23 - March 1 issue.) The series premieres on MTV, Tuesday, March 5 at 10:30pm EST/PST.

RIAA president Hilary Rosen is blaming everything from the Sept. 11th attacks to CD burning as the cause of the 4.7% decrease in album sales in 2001. However, Warner Music Group Chairman/CEO Roger Ames says the decline in sales is not something that should come as a shock to the industry. Metallica and Dr. Dre attorney Peter Paterno had a harsher take on the music industry. "The record industry is in terrible shape and not getting any better," Paterno said. "Kids think music should be free. They don't pay for it anymore. And the music isn't so good either."

Thrash Of The Titans — Rock Against Cancer metal festival is set to take place at Anhembi in São Paulo, Brazil on April 20th. According to the festival organizers, the concert will feature appearances from a total of 14 bands on two different stages, among them the following: Anthrax, Testament, Machine Head, Death Angel, Exodus, Flotsam and Jetsam and possibly Sepultura, according to Blabbermouth.net.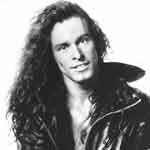 A petition to induct Ted Nugent into the Rock and Roll Hall of Fame will begin on March 3. Anyone interested in signing this petition can go to: Ted Nugent petition

Soulmotor will release its second album, Revolution Wheel, on April 9, 2002, on Sanctuary Records.

You can catch The Fallen at this year's New Jersey Metalfest on April 5th and 6th, in Asbury Park, NJ. Their new CD, Front Toward Enemy, is due out in stores this summer on Metal Blade Records.

Linkin Park will play a benefit concert for Los Angeles' first pediatric hospice, to be held at the House Of Blues on the Sunset Strip on March 4. The "Young Angels Concert," to benefit the city's TrinityKids Care, is open only to students and their families, with tickets starting at $85. Admission includes a buffet dinner, while all proceeds will go to the hospice.


Needle Park will release their debut CD C'mon…Get Real on April 10th. The album consists of Craig Bradford (ex-Joey C. Jones and the Gloryhounds) and Adam Hamilton (LA Guns), with appearances from Donnie Vie (Enuff'Z'Enuff) and Yogi (Buckcherry).

The Gathering has parted ways with Century Media records and is currently in negotiations with other labels. In the meantime, they are collaborating with Ulver's Trickster G on a new album.






Please log in to view RANTS

If you don't have a username, click here to create an account!






Represent! Get Your KNAC.COM Bumper Sticker

Happenings This Week on KNAC.COM

LIFE OF AGONY Set To Invade The UK This Fall

DIAMOND HEAD Drop New Album Title Track Video For "The Coffin Train"

IMMOLATION Announce North American Headline Tour

SUICIDAL ANGELS Set To Release Years Of Aggression

RINGWORM Announce Summer Headline Tour Dates

SANTA CRUZ Unveils New Single "Tell Me Why"

GHOST Add More Dates To 'Ultimate Tour Named Death' North American Headline Arena Trek

OPETH Reveal New Album In Cauda Venenum Details

FULL TERROR ASSAULT OPEN AIR Festival Returns For Fifth Year

GLENN HUGHES Announces November 2019 UK Tour

GYGAX Releases "Hide Mind" Single

Calgary's DECIMATE METALFEST Announces 2019 Lineup

CANNIBAL CORPSE Unveil Brutal "Red Before Black" Video

PAUL GILBERT Presents Video For "A Herd Of Turtles"

SHALLOW SIDE Announce Spring Tour Dates

SHATTERED SUN Drop "Shades Of Melodie" Video

KEELFEST 2019 Celebrates Three Decades Of Music In Non-Stop Show Over Three Hours Long

SUMMONER'S CIRCLE Drop Become None Album

HOLLYWOOD VAMPIRES Stream "The Boogieman Surprise" Track

BLACK STAR RIDERS Return With Another State Of Grace Album

CROBOT Debut New Video For "Keep Me Down"

VANDEN PLAS Set To Release The Epic Works 1991-2015 Box Set Collection

SOTO Launch "HyperMania" Single, Video

ROCKLAHOMA Band Performance Times Announced

TAKE THE DAY Release Music Video For "Save Me Now"

HARD ROCK HELL Announce HRH Road Trip XI - Ibiza 2020

SLIPKNOT Unveil New Album We Are Not Your Kind, First Video For "Unsainted"

RED FANG Launch Headbanging Music Video App Featuring New Single

PSYHO LAS VEGAS Announces Daily Band Lineups

SAMMY HAGAR Confirms The Lineup For His Second "High Tide Beach Party & Car Show"

HEAVY AS TEXAS Unleash "King Of Fools" Video

DESTRUCTION Reveal Cover Art For New Album Born To Perish

PAUL GILBERT Announces Solo Album Tour Dates

VOLBEAT Return With Rewind, Replay, Rebound Album

BARONESS Stream New Track "Throw Me An Anchor"

DONNIE VIE Gets Release Date For New Solo Album Beautiful Things

KILLSWITCH ENGAGE, CLUTCH Join For Summer Tour Dates

GRETA VAN FLEET Announces Fall Leg Of 2019 Tour

AS I MAY Unveil My Own Creations Album Details

HATE Launches Video For "Sovereign Sanctity"

TORCHE Reveal New Album Admission Details

THE ROCK GODS & METAL MONSTERS Auction Commences

ROTTING CHRIST Announce North, South American Headline Dates

AVATAR To Support BABYMETAL In North America

ALIEN WEAPONRY Release Music Video For "Ahi Ka"

PHILIP H. ANSELMO & THE ILLEGALS Confirm European Tour

(HED) P.E. Announces New Album Stampede

GLORYHAMMER Stream "The Siege Of Dunkeld (In Hoots We Trust)" Track

GENERATION AXE Lineup Reveal Live Album, Generation Axe: The Guitars That Destroyed The World (Live In China)

HELIX Go Old School With New Album Of Unreleased Material

ABBATH Announce European Tour

TENGGER CAVALRY Reveal Northern Memory Full Album Stream

Bay Area Thrash Metal Documentary Murder In The Front Row: The San Francisco Bay Area Thrash Metal Story Set For Public Premiere

Fantasy Metal Crusaders GYGAX Reveal New Album High Fantasy

LO-PAN Debuts New Song "Ascension Day"

SWEET Announce November/December UK Tour

JORN Set To Release New Live On Death Road Album

HELION PRIME Announces 'The Cybernetic Terror Tour'

ALIEN WEAPONRY Premiere New Single "Ahi Ka"

THUNDERPUSSY Announces Summer Headline Tour

METAL FOR KIDS UNITED Reveals 2019 Benefit Lineup

THE WILD! Launch New Single "Helluva Ride"

OF MICE & MEN Drop "Mushroom Cloud" Video

TARJA Unveils New Album In The Raw

THE RODS Stream New Single "Louder Than Loud"

SABATON Unleash New Single/Video, "Fields Of Verdun"

ABNORMALITY Launches New Single, "Monarch Alpha"

CHICAGO OPEN AIR Reveals Band Performance Times

SLASH FT MYLES KENNEDY AND THE CONSPIRATORS Release "Boulevard Of Broken Hearts" Video

COLD KINGDOM Release "A New Disaster" Video

GRUESOME Announce EU/UK Summer Headline Tour Dates

NEW YEARS DAY Premiere "Shut Up" Video

ROCKLAHOMA Announces 2019 Onsite Attractions

THEM Releases New Single And Epic Video For "As The Sage Burns"

SANCTUARY Announce 2019 North American Headline Tour

ARCH/MATHEOS Drop New Single, "Wanderlust"

UFO Tour 2019 Will Continue With New Guitarist

NORTHLANE Reveal New Album Alien, Debut Video For "Bloodline"

OZZY OSBOURNE Announces Rescheduled UK/Europe "No More Tours 2" Dates

DUANE MORANO Celebrates '80s Metal With Incognito Album

FLESHGOD APOCALYPSE Launch "Healing Through War" Video

HAMMERFALL Unveil New Album Dominion

URIAH HEEP To Join JUDAS PRIEST On North American Tour

MONOLITH ON THE MESA Announce After Party Lineup

THREE TREMORS Unleash "Fly Or Die" Video

LOVE N' REVENGE Drop New Single "All 4 U"

SABATON Plots 'The Great Tour' North American Invasion

DEATH ANGEL Unleashes New Song "The Pack"

DEF LEPPARD To Release 2nd Limited Edition Box Set, Def Leppard - Volume Two

ENFORCER Present "Regrets" Music Video

JANET GARDNER Announces Your Place In The Sun Album

AXEL RUDI PELL Releases New Single And Video For "Only The Strong Will Survive (Live)"

THY ART IS MURDER Announce New Album Human Target

HE IS LEGEND To Release New Album White Bat

DEAD BY WEDNESDAY Release New Self-Titled Album

HATE Reveal Details For New Album Auric Gates of Veles

SOTO Release Second Single, Title Track "Origami"

TURILLI/LIONE RHAPSODY Set To Release Debut Album Zero Gravity (Rebirth And Evolution)

THE DAMNED THINGS Stream New Track "Omen"

FOZZY Announces 'Unleashed In The West' U.S. Tour

BLACK LABEL SOCIETY Are "Bored To Tears" In New Video

STRIKER Reveal More 'Summer Of Shred' Tour Dates

LO-PAN Release New Single, Video For "Ten Days"

BUCKCHERRY Announce November U.K. Tour

RIDE FOR RONNIE Motorcycle Ride & Concert Announces Additional Performers, EDDIE TRUNK's All-Star Band Members

UK Supergroup TRONOS Drop "Premonition" Single

DIAMOND HEAD Unveil "Death By Design" Video

STATIC-X, DEVILDRIVER Announce WEDNESDAY 13, RAVEN BLACK As Additional North American Tour Support

SONIC TEMPLE Festival Reveals Music & Comedy Performance Times

DUFF McKAGAN Releases New Track "Don't Look Behind You"

AFTERSHOCK 2019 Expands To Three Days, Announces Lineup

3TEETH Debut NSFW "Exxxit" Video

CORROSION OF CONFORMITY Announces North American Summer Headlining Tour

MONOLITH ON THE MESA Festival Comes To Taos, NM

WARRIOR SOUL Return With New Album Rock n' Roll Disease

Inaugural EXIT 111 Fesitval Reveals Full Details

SKILLET, SEVENDUST Join For Co-Headline 'Victorious War' Summer Tour

Mexico's CERBERUS Set To Unleash Fire!

GEARS Release Music Video For "Tango Yankee"

NEW YEARS DAY Announce 2019 'Unbreakable' Headline Tour

SAINT VITUS Unveil New Song, "Useless"

JINJER Announce North American Headline Tour

CELLAR DARLING Debut New Track "Freeze"

ABNORMALITY Debut New Single "A Catastrophic and Catalyzing Event"

EXODUS Celebrate 40th Anniversary With Unearthed Live Single, "No Love (Live At Day In The Dirt 1984)"

HALCYON WAY Debut "The Church Of Me" Video

THE HOLLYWOOD VAMPIRES Are Back With Rise Album

EPICENTER Festival Reveals Band Performance Times

ENTHRONED Premiere "Hosanna Satana" Video

EXMORTUS Confirm North American Spring Tour

SNEW Release New Video For Track "Sharpie"

MEGADETH, OPETH Join 2019 PSYCHO LAS VEGAS Lineup

MIND OF FURY Drop "Let Me Fly" Video

AMON AMARTH Launches "Crack The Sky" Video, Announces North American Headine Dates

KING'S X Enter The Studio To Record First New Album In Over A Decade

BEASTO BLANCO Releases Music Video For "The Seeker"

HARDLINE Announce First Leg Of 2019/2020 Life Tour Dates

KNAC.COM Exclusive: AFTER THE FALL Debut Lyric Video For "The Fight"