Guilty Pleasure: 60's Metal Pioneers Blue Cheer To Play L.A.


By Philthy Phil, 8-Foot Viking
Wednesday, January 30, 2008 @ 12:14 AM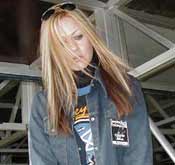 OK, I'll admit, we don't usually tip you off to shows we think might be worth checking out, but this sounds like it could be fun.

Thanks to our hottie landlord (pictured...yeah that's really her. She's even got a back stage pass that if you magnify, it almost looks like it says "Motorhead") for letting us know her boyfriend's band, Sonic Medusa is opening up for 60's Psychodelic, stoner-rock, metal pioneers, Blue Cheer.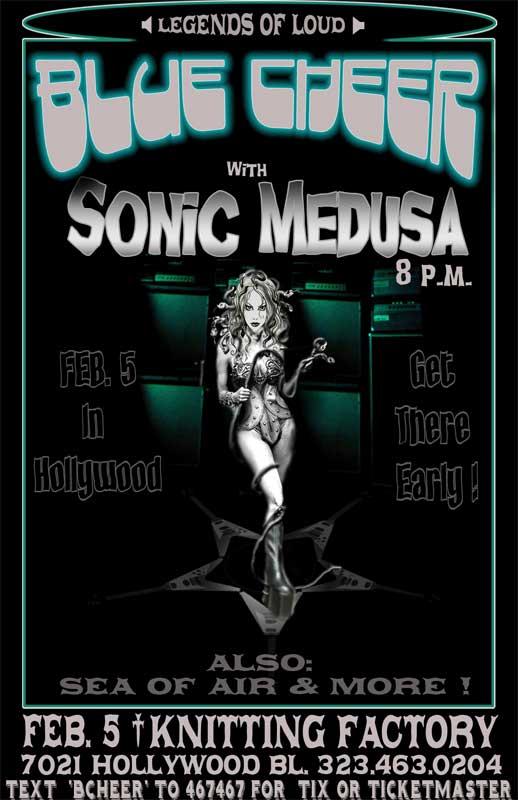 The show is February 5th at the Knitting Factory in Los Angeles, and worth a check out, for the very least, to see what your Dad was listening to when he used to get laid regularly (by different women).
Click on the flyer to the right to learn more about Blue Cheer, and for those who already know...then you know I am doing more than just trying to make sure we don't get evicted the next time Junkman brings midget pornstars into the studio.
As for Sonic Medusa, if you like Motorhead, Judas Priest, Black Flag, Iron Maiden, High on Fire, Sabbath, then these guys could do it for you. Click on their link below to check out their MySpace.
There, I did it, kind of a favor, but just the same, something kind of cool, from an historic point of view. Let the rants begin. hehe




Please log in to view RANTS

If you don't have a username, click here to create an account!