CRADLE OF FILTH Release 'Lilith Immaculate' Video


By Tokemaster General, Contributor
Saturday, June 4, 2011 @ 1:11 PM


CRADLE OF FILTH have released their new video, for 'Lilith Immaculate', from their most recent album Darkly, Darkly Venus Aversa. The video, as well as behind the scenes footage can be viewed below:
Darkly, Darkly, Venus Aversa entered the Billboard Top 200 chart at #99, selling nearly 6,000 copies in its first week. The sinister concept album about Adam's first wife, the lavish demoness Lilith, is in the word's of Cradle's infamous frontman Dani Filth "without doubt the fastest and most brutal album we've created to date. As an acquaintance of the band so aptly noted, this is like 'IRON MAIDEN on crack in a graveyard of angels!"
"This album is Cradle at our most sinister and darkened fairytale," continues Dani. "A gothic horror themed slay-ride of fervour and perversion; yet amidst the orchestral melodrama and lush, cinematic production, there sits stalwart a ravening beast of furious riffing, flesh ripping vocals and monstrous, unstoppable percussion."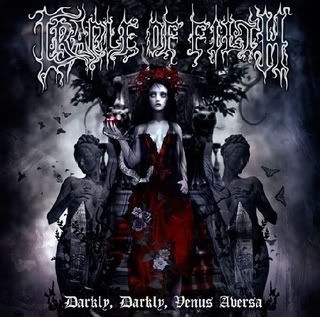 Please log in to view RANTS

If you don't have a username, click here to create an account!