KNAC.COM Reports from the Trespass America Press Conference


By Ally McSqueal,
Wednesday, April 25, 2012 @ 7:00 AM


| | | |
| --- | --- | --- |
| | | |
A very clandestine press release was sent out. A very hush, hush event was announced. Not even KNAC.COM's own DJ Will knew what it was about! All we knew was someone had the coin to rent out the Key Club on the Sunset Strip to make this big announcement something special.

Military vehicles lined the street outside. Publicists checked names off the list. And the media waited, surrounded by chain link fences, and loud sounds of a battlefield and Army training videos on a loop.

Then, rockers with hoods over their heads were brought on stage by the Military personal. And Metal Hammer editor Alexander Milas finally broke the silence: The "Trespass America Festival! It will feature, Five Finger Death Punch, Killswitch Engage, Trivium, Pop Evil, Emmure, God Forbid and Battlecross."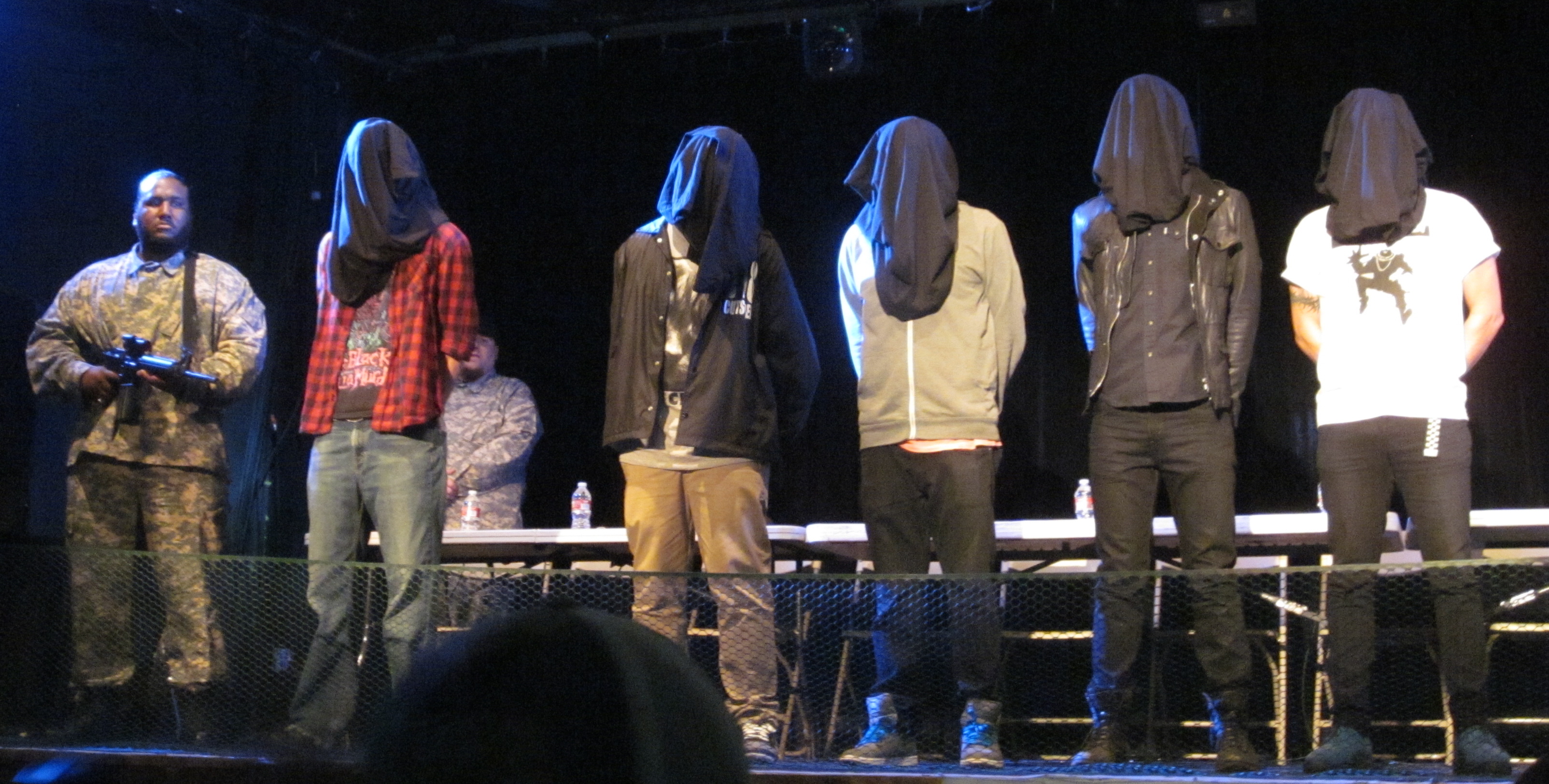 The confirmed dates of the tour will cover 34 cities, starting July 13th in Broomfield Colorado and ending August 28th at the Hollywood Palladium.
The shows will be held mostly at indoor venues so each band can utilize full production.
Ivan Moody, singer from 5FDP wanted the fans to know, "It should be a necessity of every band on this tour to get on stage and give it everything you have, production included. We've all played the noon slot and shared porta potties. This tour is different. This is a chance for all of us to BRING IT 110%"
Guitarist Jason Hook added, "The reason we wanted to keep most the shows indoors is so each band could bring their own lights, and put on a show as if they were headlining."
Guitarist Zoltan Bathory added "Trespass is going to be an amusement park for metal heads!" 5FDP said they'll be bringing a portable studio on the tour to start recording songs and ideas for their 4th album.
Frankie Palmeri singer for Emmure told everyone, "It's a blessing and and honor to be on this tour. Being able to take the stage and do what we want with us it is amazing for us. Can't wait."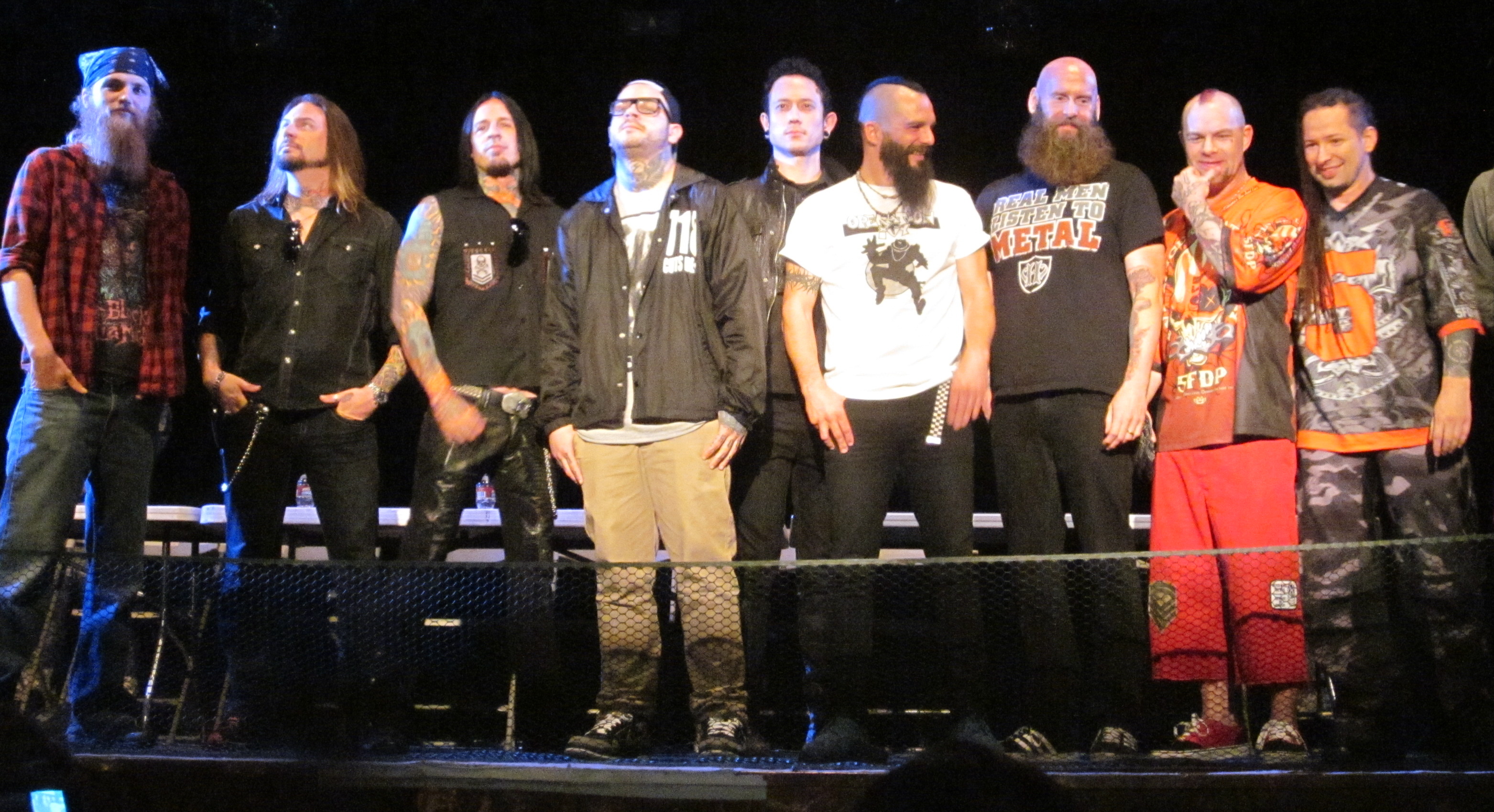 Matt Heafy lead singer and guitarist for Trivium said he would be blogging from the Trespass Tour adding to his food blog called Kiichichaos
He mentioned his favorite food and tour destination is Japan. But he promises he'll be able to find good food and write about it anywhere on the Trespass tour, including Cadott, Wisconsin. (hope you like things deep fried Matt.)
One highlight of the tour will be the return of Jesse Leach, original vocalist from Killswitch Engage. He said "It feels amazing to be back. We'll be touring Europe first and this will be the first US tour, and I cant wait." Regarding their new songs, he says "It's fast, it's heavy, a return to the roots. I'm a hardcore punk kid and I'm bringing that back to the lyrics. Going against the grain kind of thing. The riffs the guys are coming up with are increadible! People will be pleasantly surprised. Hopefully an album in the fall. It's gonna be awesome."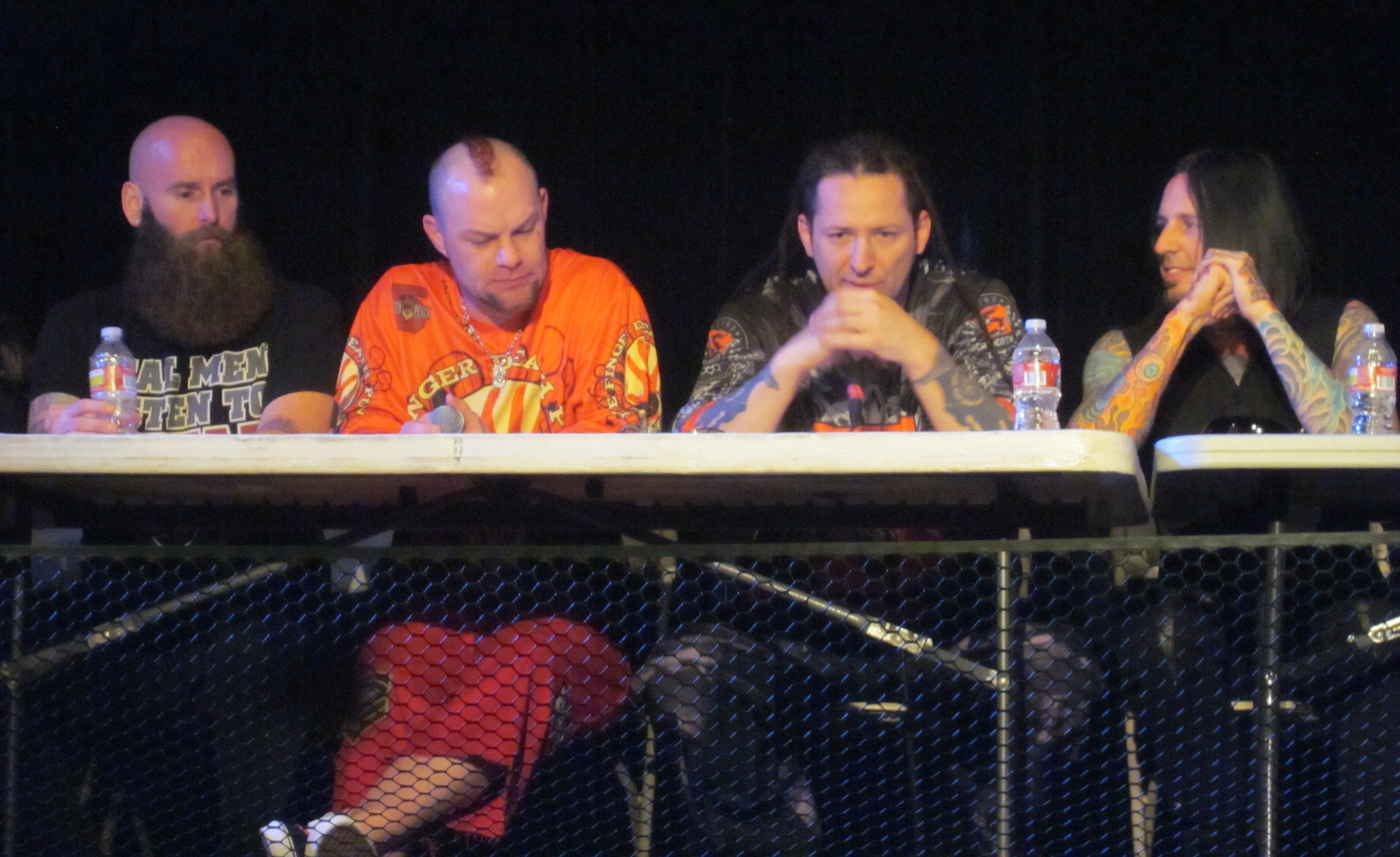 With more to be announced, confirmed dates for the Metal Hammer Trespass America Festival are as follows:
7/13 Broomfield, CO - 1st Bank Center
7/15 Billings, MT - MetraPark Arena
7/16 Bismarck, ND - Bismarck Civic Center
7/17 Sioux Falls, SD - Sioux Falls Arena
7/19 Milwaukee, WI - Eagles Ballroom
7/21 Fort Wayne, IN - Allen County Expo Center
7/24 Lubbock, TX - Lonestar Amphitheatre
7/25 Belton, TX - Bell County Expo Center
7/27 San Antonio, TX - Freeman Coliseum
7/28 Beaumont, TX - Ford Pavilion
7/30 Nashville, TN - Bridgestone Arena
7/31 Evansville, IN - Ford Center
8/ 3 Battle Creek, MI - Kellogg Arena
8/7 Syracuse, NY - SRC Arena and Events Center/Onondaga Community Center
8/8 Glens Falls, NY - Glens Falls Civic Center
8/10 Scarborough, ME - Scarborough Downs
8/14 Pittsburgh, PA - Stage AE
8/15 Hartford, CT - Comcast Theatre
8/17 Worchester, MA - DCU Center
8/18 Newark, NJ - Prudential Center
8/19 Philadelphia, PA - Penn's Landing - Festival Pier
8/22 Knoxville, TN - Knoxville Civic Coliseum
8/25 Rio Rancho, NM - Santa Ana Star Center
8/26 Phoenix, AZ - Comercia Theatre
8/28 Los Angeles, CA - Hollywood Palladium




Please log in to view RANTS

If you don't have a username, click here to create an account!