Pure Rock Newswire 06/14/02


By Sefany Jones, Contributing Editor
Friday, June 14, 2002 @ 11:49 AM


| | | |
| --- | --- | --- |
| | | A Summary Of News, Rumors And |
Reverend, featuring Wayne frontman David Wayne (ex-Metal Church), and Byfist guitarists Davey Lee and Notch Vara, will be the opening act for Judas Priest and Budgie on August 2nd at the Sunken Garden Theatre in San Antonio, Texas.

Cult bassist Billy Morrison posted at his website: "So before it all gets outta hand -- I can tell you that [on] Friday, [June] 14th, I will be playing a show at Moomba in LA with a few special friends. All the songs will be covers, and various friends will be getting up with us throughout the set. Its unrehearsed, very punk rock, and should be a lot of fun. I'll post some pics once it's all said and done." Check out clips of the Osbournes' appearance June 11th at the Virgin Megastore in New York at ozzy.com. Guitarist Izzy Stradlin's upcoming solo album, On Down The Road, is NOT the widely-anticipated collaboration between Izzy and ex-GNR bandmates guitarist Slash and bassist Duff McKagan. Instead, the album features the same line-up as the one responsible for Izzy's River CD: Stradlin on guitar and vocals, Duff on bass, Rick Richards on lead guitar, Taz on drums, and Ian on keys. On Down The Road is due to be released through Universal Victor Records in Japan during August. In other news, a Dee Dee Ramone tribute concert is due to be held tonight at the Key Club in Hollywood, and among the performances lined up for the evening is an "All Star Tribute Jam" featuring members of Guns N' Roses, according to a recent ad for the show. Also on the GNR front, Duff McKagan's band, Loaded, will be playing at the "grand opening" of Club Vodka in Hollywood on Thursday, June 27th. Testament's Chuck Billy and Eric Peterson joined Soilwork on stage at San Jose's Cactus Club on June 6th. Chuck sang parts of "Follow the Hollow," and Eric joined in on guitar to jam on "The Flameout." Dog Fashion Disco will soon be parting ways with guitarist Greg Combs, who will leave the band shortly after recording their upcoming new album in the next few months. Sentenced and Lacuna Coil will team up for a German tour during November. The confirmed dates are as follows: 11/04/02 Essen, GER Zeche Carl
11/18/02 Nürnberg, GER Hirsch
11/20/02 Frankfurt, GER Batschkapp
11/21/02 Halle, GER Easy Schorre
11/22/02 Hamburg, GER Markthalle

Doro's title cut from her forthcoming CD Fight can be downloaded as an MP3 at this location. Fight is due out on August 19th through SPV/Steamhammer Records. TRUSTcompany's forthcoming debut The Lonely Position Of Neutral has now been pushed back to a July 23rd release date through Geffen. Clutch are scheduled to master their as-yet-untitled live album tomorrow for a summer release through River Road Records. In other news, the band "have been writing new material, recording it in stages, but for all intents and purposes, we have not started recording 'the record'," according to singer Neil Fallon. Korn have tapped Puddle Of Mudd to support them on their upcoming U.K. dates in September. Disturbed will shoot the video for "Prayer," the first single from the band's upcoming sophomore album of the same name, with directors the Brothers Strause in Los Angeles later this month.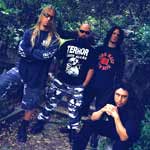 More dates are filtering in for the upcoming Slayer/ Soulfly/ In Flames US tour, which is tentatively scheduled to kick off in early August. So far the following shows have been confirmed, according to Ticketmaster:

08/03/02 San Jose, CA Event Center at San Jose State University
08/05/02 Hollywood, CA Hollywood Palladium
08/07/02 Mesa, AZ Mesa Amphitheatre
08/09/02 Denver, CO Fillmore Auditorium
08/13/02 New York, NY Roseland Ballroom
08/15/02 Philadelphia, PA Electric Factory
08/17/02 Worcester, MA The Palladium
08/20/02 Cleveland, OH Nautica
08/21/02 Columbus, OH PromoWest Pavilion
08/22/02 Pontiac, MI Phoenix Center

Drummer Josh Freese (A Perfect Circle), guitarist Chris Shiflett (Foo Fighters), bassist Scott Shiflett and vocalist Trevor Keith (both of Face to Face) have joined forces in a brand new project called Viva Death. The group's debut album is due on August 27th. Every Mother's Nightmare has announced additional tour dates as follows: 07/12/02 Parma, OH Revolution
07/13/02 Lakewood, OH HiFi
07/19/02 Woodlands, TX The 19th Hole Grill & Bar
07/25/02 Tarzana, CA Paladino's
07/26/02 Anaheim, CA The Shack
07/27/02 Las Vegas, NV Pink E's

Guitarist Stephen Carpenter (Deftones) and drummer Raymond Herrera and bassist Christian Olde Wolbers (both ex-Fear Factory) make a guest appearance on New York rappers Non Phixion's debut album, The Future Is Now. The trio appear on a track titled "The CIA Is Still Trying To Kill Me!"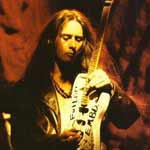 Jerry Cantrell will be making a couple of in-store appearances over the next week in support of his upcoming release, Degradation Trip: Autograph Signing (first 300 customers to pre-purchase the CD):
06/14/02 @ 3:00 PM CD World Eatontown, NJ Live In-Store Appearance:
06/18/02 @ 3:00 PM Newbury Comics Woburn, MN Bassist Michael Anthony (Van Halen) will be joining Sammy Hagar and The Waboritas on stage at the Cricket Pavilion in Phoenix, AZ on June 21st. Axl Rose, and his band Guns N' Roses, have tentatively lined up the following dates: 08/14/02 Hong Kong/China
08/16/02 Tokyo, JAP Summer Sonic Festival
08/17/02 Osaka, JAP Summer Sonic Festival
08/23/02 Leeds, UK Carling Weekend Festival
08/24/02 BEL Pukkelpop Festival
08/26/02 London, UK Docklands Arena
08/27/02 London, UK Docklands Arena
According to unconfirmed reports, a US tour is currently being planned for the fall.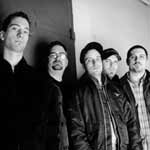 Boy Sets Fire will be filming their show on July 19 at Krome in South Amboy, NJ for an upcoming DVD. The performance will also be recorded for a live EP due out this September. Their next full length effort has been completed at a Los Angeles-area studio, though it's release has been pushed back to an as-yet-determined date in early 2003 on Wind-Up.

Despite previous announcements to the contrary, Down will in fact be partaking in the July 27th concert at Tampa, Florida's USF Sun Dome, the group's official web site has confirmed. Also appearing on the bill, according to down-nola.com, will be System Of A Down, Meshuggah, and Pulse Ultra. It is not presently clear if P.O.D. is on the bill as previously reported.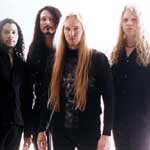 Nevermore have recruited guitarist Steve Smyth (Testament) as a temporary replacement for former touring guitarist Curran Murphy, who left the group in order to join Annihilator and continue work on his own Aggression Core project. Steve will be accompanying Nevermore on the following dates:

06/28 – 06/29/02 Balingen, GER Bang Your Head
07/01 – 07/03/02 Athens, GRE Athens Rock Wave
07/20/02 Quincy, WA Gorge Amphitheatre
07/22/02 Billings, MT Oscar Park Amph.
07/23/02 Fargo, ND Fargodome

Clutch have announced a few new dates with Alabama Thunderpussy: 06/26/02 Myrtle Beach, SC The Music Warehouse
06/27/02 Charleston, SC Music Farm
06/28/02 Charlotte, NC Tremont Music Hall
06/29/02 Nags Head, NC The Pit

Rammstein were forced to cancel last weekend's scheduled live appearances after keyboard player Flake Lorenz was struck by an acute case of food poisoning, for which he had since received treatment in an inpatient hospital ward. He is expected to recover fully in time to join Rammstein at their planned appearance at the Hultsfred Festival in Sweden on June 13th. Spineshank will enter a Los Angeles studio on June 24th with producer Howard Benson (i.e. Sepultura) to begin tracking their third full-length album, Violent Mood Swings, for a late 2002 release through Roadrunner Records. Vex Red's I AM/Virgin debut, Start With A Strong And Persistent Desire, has now been pushed back to a July 16th release. Down are no longer being listed on the 98Rock.com web site as one of the support acts at System Of A Down's headlining gig at Tampa, Florida's USF Sundome on Saturday, July 27th. Instead, it now appears that P.O.D., Meshuggah and will open the proceedings, with tickets due to go on sale this Friday, June 14th.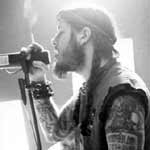 In other Down news, they shot a video for "Ghosts Along The Mississippi" on May 3rd in Worcester, MA. The video is now complete and will be posted on their site soon. Also, look for the video on all video outlets starting next week.

(hed)p.e. have set a tentative September 24th release through Jive/Zomba for their forthcoming new album which is carrying a working title of (hed)ucation. Dillinger Escape Plan have announced the following dates: 06/18/02 New Haven CT Toads
06/19/02 Cleveland OH Agora Theater
06/20/02 Detroit MI Shelter At. St. Andrew's
06/21/02 Chicago IL Fireside Bowl
06/22/02 Louisville KT Krazy Fest
07/06/02 Burlington, VT Monsterfest
07/12/02 Syracuse, NY Hellfest

Dillinger Escape Plan's Irony Is A Dead Scene EP, featuring a guest appearance by Mike Patton (Mr. Bungle) is set for an August 27th release through Epitaph Records. Grave have pushed back the release of their comeback CD, Back From The Grave, to an as-yet-unspecified September date through Century Media Records. According to a message posted on the band's official web site, "the album was not completed as scheduled before the [recently-completed European] tour started, and therefore the release will be in September instead of June which was the original plan. Nine songs are recorded and the mixing/mastering will be done in late June."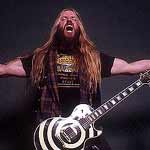 Zakk Wylde's guitar tech Sean Paden will answer your question in an AOL chat on Wednesday, July 3rd at 9:00pm ET. Just go to keyword: Rock Chat. You can ask questions for Sean now at: chet@zakkwylde.com.

Click here to check out the aftermath of Soilent Green's most recent road accident, which took place on the morning of April 11th, when they smashed into the back of an 18-wheeler. As previously reported, the injuries sustained in the above-mentioned accident included two broken legs, one being a compound fracture, to vocalist Ben Falgoust. Here is Bruce Dickinson's set list for his performance at Sweden Rock Festival in in Sölvesborg, Sweden on Saturday, June 8th: 01. Silver Wings
02. Back From The Edge
03. Broken
04. Revelations
05. Accident Of Birth
06. Dark Side Of Aquarius
07. The Tower
08. Tears Of The Dragon
09. Laughing In The Hiding Bush
10. Innerspace
11. Bring Your Daughter To The Slaughter
12. Tattoed Millionaire
13. The Prisoner
14. Powerslave
15. Delilah (TOM JONES cover)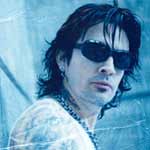 Tommy Lee has reportedly begun filming a reality TV show based on his daily/family life for VH1. The project sees the former Mötley Crüe drummer following in the footsteps of Ozzy Osbourne, whose show The Osbournes is the highest-rated show in MTV history. The first issue of Gene Simmons Tongue Magazine is now on newsstands. The magazine features Playboy mogul Hugh Hefner, Fred Durst, Donna D'Errico, and articles on Spider-Man and porn stars. Simmons told Launch.com that Tongue does have some boundaries. "No nudity. I want to be sold everywhere. No risqué stuff. Only stuff that makes you appreciate life. Every day above ground is a good day. It is a lifestyle magazine. It is about enjoying life. It is about beautiful women and making no apologies for it. Any wife that has a problem with it should go buy Bride magazine and leave us alone." The initial dates for the forthcoming US tour featuring Kittie, Poison The Well, Killswitch Engage, Hotwire and Shadows Fall have been announced: 07/09/02 St. Louis, MO Pop's
07/10/02 Bloomington, IL Lafayette Club
07/12/02 Minneapolis, MN First Avenue
07/13/02 Madison, WI Club Raven
07/14/02 Fargo, ND Playmaker's Pavilion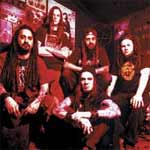 Superjoint Ritual's full-length video for the track "Fuck Your Enemy" and an excerpt from the "The Alcoholik" video can be viewed at this location. Down and Pulse Ultra will be supporting System Of A Down at the latter's headlining gig at Tampa, Florida's USF Sundome on Saturday, July 27th. Tickets go on sale on June 14th. Dog Fashion Disco have set July 9th as the release date for their forthcoming limited edition re-release of Anarchists Of Good Taste. The new version of the album will feature 2-3 previously unreleased songs, the unedited video for the bands track "Leper Friend" and revamped artwork. The Murderdolls, a group which features members of Slipknot and Static-X, among others, are said to have set Right To Remain Violent as the tentative title to their forthcoming Roadrunner/Island Def Jam debut. The album is expected out in late August, while an mp3 of their track "Dead In Hollywood" is set to be posted on their official website, murderdolls.com.

Down have confirmed some Ozzfest 'one-off' dates for this summer:

07/09/02 Rochester, NY, Water Street Music
07/14/02 Old Bridge, NJ, Birch Hill Nite Club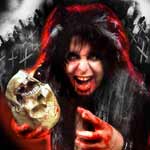 WASP's Blackie Lawless will participate in an America Online Live Chat on Wednedsay, June 12th at 9:00 PM (EST). Don't forget to check him live on air at KNAC.COM with Philthy Phil on Thursday, June 13th. Starting in August, Earache Records will be releasing 10 classic, groundbreaking Earache titles on vinyl for the first time in the US. These albums will include all the original (and in some cases, banned) artwork and liner notes, and will be pressed on heavyweight vinyl. Scheduled for late summer-fall release are: Napalm Death - Scum
Carcass - Reek of Putrefaction
Bolt Thrower - Realm Of Chaos
Terrorizer - World Downfall
Morbid Angel - Altars Of Madness
Carcass - Symphonies Of Sickness
Napalm Death - From Enslavement To Obliteration
Sleep - Sleep's Holy Mountain
Carcass - Heartwork
At The Gates - Slaughter Of The Soul A gathering of family and friends in memory of late Ratt guitarist Robbin Crosby will be held at Wind And Sea Beach in La Jolla, California on Friday, June 14th at 6:30 PM. How ironic: During the open-air Scorpions concert at The Cricket Amphitheater in Phoenix, AZ, a female fan was literally STUNG by a scorpion. She even took it backstage to the band to prove it!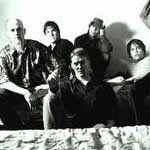 Queens Of The Stone Age have set August 13th as the release date for their long-awaited new album, Songs For The Deaf, through Interscope Records. Deicide, Behemoth, Destroyer 666, Diabolic, Antaeus, and Centinex will be teaming up for a European tour in November: 11/09/02 Trier, GER Exil
11/10/02 Vosselaar, BEL Biebob
11/11/02 Essen, GER Zeche Carl
11/12/02 Paris, FRA La Locomotive
11/13/02 Amneville, FRA After Club

U.D.O., featuring vocalist Udo Dirkschneider (ex-Accept), have announced the following summer appearances: 06/28/02 Oslo, NOR Rock in
06/29/02 Lillehammer, NOR Olympia Park
07/27/02 Rieneck, GER Rock am Tunnel
08/03/02 Wacken, GER Wacken Open Air Festival
08/17/02 Crete, GRE National Stadium
08/24/02 Berlin, GER TBA

Motorhead continue on their Hammered Tour in Europe: 06/12/02 Oberhausen, Germany Turbinehalle
06/14/02 Zurich, Switzerland Volkshaus
06/15/02 Graz, Austria Orpheum
06/16/02 Vienna, Austria Arena
06/18/02 Rome, Italy Valle Giulia
06/19/02 Turin, Italy Palastampa
06/20/02 Venice, Italy Marcon Sport Arena
06/22/02 Bergum, NET Waldrock Festival
06/29/02 Dublin, Ireland Xtremefest
07/03/02 Athens, Greece Rockwave Festival
07/06/02 Leipzig, Germany With Full Force Festival
07/27/02 Pula, Croatia Medulin Club Aerodrome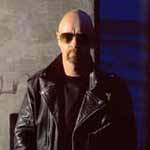 Halford performed the following set at Sweden Rock Festival in Sölvesborg, Sweden on Friday, June 7th: 01. Painkiller
02. Jawbreaker
03. Resurrection
04. Made In Hell
05. Locked and Loaded
06. Into the Pit
07. Nailed To the Gun
08. Exciter
09. Sinner
10. Betrayal
11. Golgotha
12. Cyberworld
13. Freewheel Burning
14. The Hellion
15. Electric Eye
16. Riding On the Wind
First Encore:
17. Screaming For Vengeance
18. You've Got Another Thing Coming
Second Encore:
19. Breaking the Law

The Genitorturers, featuring David "Evil D" Vincent (ex-Morbid Angel vocalist) on bass, have announced the following dates: 06/28/02 Tampa, FL Masquerade
07/04/02 Atlanta, GA Masquerade (w/ Mushroomhead, Reveille)
07/05/02 Tallahassee, FL Cow Haus
07/06/02 Destin, FL Yesterdays

Sw1tched's debut video for "Inside" will be airing on MTV2 next week. If you cannot until then, you can check it out online at sw1tched.net.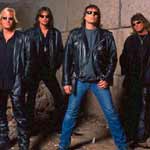 Guitarist John Norum has reportedly left Dokken halfway through the band's European tour in support of the new Long Way Home album. His departure is being attributed officially to an amp falling on him and injuring his arm, although there seems to be growing skepticism that this is actually the case. It is not presently clear if the band will finish the tour with a replacement guitarist or if they will return home to contemplate their next move. We will have more information as it becomes available.

WASP's Blackie Lawless will interview live on the air on Saturday, June 8th at 12:30am, with Eddie Trunk's 'Friday Night Rocks' program. Listeners have the opportunity to win a copy of Dying For The World and an autographed B.C. Rich guitar! Check your local listings or www.wnew.com or www.eddietrunk.com for details. 40 Grit have started recording their sophomore CD, Pieces: Nothing To Remember, with producer Juan Urteaga (i.e. Skinlab) for a tentative October release through Metal Blade Records. Coal Chamber will appear on the syndicated radio show Rockline at 8:30 PM PST/11:30 PM EST on Monday, June 10th. If you want to call in and speak with the band, the toll-free number is 1 800 344 ROCK (7625). You can also e-mail questions for Coal Chamber that may be answered on Rockline to: Rocklineradio@aol.com. For a list of stations carrying the show, go to www.rocklineradio.com. Deicide have not broken up, despite rumors to the contrary, and have commenced the songwriting sessions for their next studio album, according to an updated posted at www.deicide.com. In addition, the group are tentatively planning a European tour -- including a couple of Greek shows -- later in the year. Iron Maiden's long-awaited Rock In Rio double DVD and VHS will finally be released on Monday, June 10th in PAL format. However last minute production problems have forced delay of the NTSC version, resulting in the North American, South American, Australian and Japanese release being put back to July 16th. Hatebreed have announced a handful of new dates set to take place during their downtime on the Ozzfest, they are as follows: 07/08/02 Erie, PA Forward Hall (Feat. Ringworm)
07/09/02 Huntington, WV YWCA (Feat. Ringworm)
07/21/02 Virginia Beach, VA Virginia Beach Amphitheatre
08/28/02 Portland, OR Meow Meow (Feat. Glassjaw)
08/29/02 Boise, ID The Big Easy (Feat. Glassjaw)


Slipknot's Corey Taylor and James Root will be performing together as Stone Sour at the Toad Holler in Des Moines, IA on June 23rd with Downthesun and Index Case. The group are expected to perform some of their original material along with tracks from Taylor's forthcoming solo offering, which will now reportedly be issued under the Stone Sour. The aforementioned album is currently being mixed by Toby Wright (Korn, Alice In Chains) and is tentatively eyeing a September 9th release through Roadrunner/Island/Def Jam. Both Taylor and Root were originally full-time members of Stone Sour prior to joining Slipknot. In Flames will continue to tour this fall after their summer gigs with Slayer and Soulfly: 10/07/02 Hamburg DE Docks
10/08/02 Halle DE Easy Schorre
10/09/02 Langen DE Stadthalle
10/10/02 Köln DE Live Music Hall
10/11/02 Hardenberg NL Podium
10/12/02 Osnabrück DE Hyde Park
10/13/02 London UK The Mean Fiddler
10/14/02 Paris FR Elysee Montmatre
10/15/02 Bordeaux FR Koslow
10/17/02 Porto POR Hard Club
10/18/02 Madrid ESP Macumba
10/19/02 Bergara ESP Sala Jam
10/20/02 Barcelona ESP Razzmatazz II
10/22/02 Pratteln CH Z7
10/23/02 Milan IT Alcatraz
10/24/02 Nürnberg DE Löwensaal
10/25/02 Salzburg AU Rockhaus
10/26/02 Vienna AU Planet Music
10/27/02 Stuttgart DE Ika
10/28/02 Dortmund DE Big Island
10/30/02 Malmö SWE KB
10/31/02 Gothenburg SWE Kåren
11/01/02 Oslo NOR Betong Club
11/02/02 Stockholm SWE Klubben
11/04/02 Helsinki FIN Nosturi

EMI is reporting that Queensryche's "Building Empires" video is being re-released on DVD, with a tentative release date of September 24th of this year.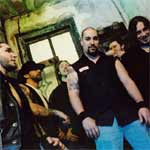 Brand New Sin have the following shows lined up:

06/06/02 NYC, NY Don Hills (CD Rls Party feat. Among Thieves)
06/08/02 Syracuse, NY Lost Horizon (CD Rls Party feat. Neural Groove)
06/11/02 Worcester, MA The Palladium (w/ Superjoint Ritual)
06/14/02 Cleveland, OH Phantasy Niteclub w/ Abdullah and Red Giant
06/15/02 Louisville, KY Headliners Music Hall
06/16/02 Panama City, FL Clublavela.com (w/ Neurotica)
07/02/02 San Jose, CA. The Usual (w/ Fu Manchu)
07/03/02 San Francisco, CA. Justice League (w/ Fu Manchu)
07/05/02 Portland, OR. Berbatis Pan (w/ Fu Manchu)
07/06/02 Seattle, WA. Graceland (w/ Fu Manchu)
07/07/02 Vancouver, CAN Richards On Richards (w/ Fu Manchu)
07/08/02 Calgary, CAN Macewan Ballroom (w/ Fu Manchu)
07/09/02 Edmonton, CAN Rev Cabaret(w/ Fu Manchu)

Did you know… Ozzy Osbourne's backing band on a rendition of "Paranoid" at this weekend's Queen of England's Golden Jubilee celebration consisted of guitarist Tony Iommi, bassist Pino Palladino, and none other than vocalist Phil Collins (ex-Genesis) on drums. Godsmack have amicably parted ways with drummer Tommy Stewart, according to an official statement issued by the group. "Tommy is a great guy and a tremendous drummer," singer Sully Erna said. "We wish him all the success in the world. ... He deserves it." They have yet to name a replacement for Stewart, who will pursue other musical interests. Meanwhile, the band will resume work on the follow-up to 2000's Awake for a tentative 2003 release through Republic/Universal Records. As reported by the New York Daily News: We're not sure if we'd like to smell like Gene Simmons, but that isn't stopping the KISS rocker from launching a line of perfume named after his band. "KISS just sounds perfect for a fragrance," Simmons told us at Tuesday's FiFi Awards, before elaborating on how he would develop the perfect fragrance for a woman. "You start with a woman and sniff. You get lots of beautiful women together and sniff them all. Somewhere in there is the right sniff."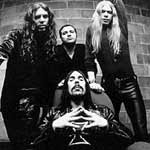 Monster Magnet's gig tonight, June 6th, with Kid Rock at UTEP Don Haskins Center in El Paso, TX has been cancelled. No reason was given for the cancellation. They are still scheduled to support Kid Rock in Lubbock and San Antonio prior to their headlining show in Hollywood, California on June 18th. Currently scheduled dates are as follows: 06/07/02 Lubbock, TX West Texas Canyon Amph.
06/08/02 Selma, TX Verizon Wireless Amph.
06/18/02 Los Angeles, CA Troubadour

Vocalist Robert Plant (ex-Led Zeppelin) will be performing at the Astoria in London on June 10th. Ball drummer Brian Tichy (ex-Ozzy) will be offering private drum and/or guitar lessons while on tour this July and August throughout the US and Canada as the percussionist for Billy Idol. "Unfortunately a drum set will not be available in the hotels," writes Tichy on his web site, "but there is still plenty that can be covered in the form of warm-up exercises, hand/wrist/finger techniques, rudiments, hand-foot independence, speed exercises, etc... Lessons will be $60.00 p/hr. On show days, lessons can only be in the afternoons. Off days are usually spent in the city we are playing the following day. To set up a private lesson, contact me at ballmusic@hotmail.com. Or call 818.569.5449. Please contact at least five days ahead to avoid last minute scheduling conflicts and to allow time for messages to be retrieved." Vex Red have announced more U.S. headlining dates, the latest additions are as follows: 06/08/02 Nashville, TN Exit/In
06/09/02 Atlanta, GA Masquerade
06/13/02 Philadelphia, PA The Pontiac Grille
06/14/02 Old Bridge, NJ Stingrays at Birch Hill
06/15/02 Poughkeepsie, NY Club Crannel Street
06/18/02 New York City, NY Mercury Lounge
The groups forthcoming I AM/Virgin debut Start With A Strong And Persistent Desire is currently slated for a July 2nd release in the US. All That Remains have recruited guitarist Mike Martin (Flatlined, Unnearth) to replace the departed Chris Bartlett. They have confirmed a few northeast dates and expect to hit the road in August for a full US tour: 06/30/02 Springfield, MA Fat Cats
07/05/02 Worcester, MA Mulligan's
07/13/02 Syracuse, NY Hellfest
07/14/02 Attleboro, MA Jarrods Place
08/24/02 Salem, MA MegaKungFu.com Showcase

Comedian and metal head Brian Posehn (Mr. Show, Titanica, SOD's Kill Yourself DVD) will have a Comedy Central special this coming Monday June 10th at 10PM EST. We've heard "It's pants-shitting funny." Morning Wood, a little-known early '90s collaboration between vocalist Tony Harnell (TNT/Westowrld) and guitarist Al Pitrelli (ex-Megadeth, will finally have its acclaimed self-titled debut released in Europe through Escape Music. Containing four original songs and eight covers (i.e. The Heart, Supertramp, Nazareth, The Eagles, etc.), the CD was recorded in September 1993 and originally released in February 1994 through Mercury Entertainment in Japan. According to Harnell, "there are [also] plans to release [one of the original compositions] "Not Scared Anymore" as a single. The response for this album over the years has been overwhelmingly positive and it's really cool to finally have it released outside Japan. We'll work on something for the US as well."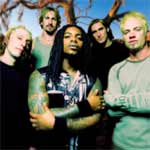 Locobazooka United We Rock 2002 featuring headliners Sevendust will be blasting into your neighborhood this summer. Check out the Loco lineup: Sevendust
Filter
Earshot
Nonpoint
Mushroomhead
Reveille
Audiovent
Dry Cell
Mad At Gravity
Dragpipe

Check out the Locabazooka website for more info on venues and tickets Korn have lined up the following UK dates in September: 09/07/02 London, UK Docklands Arena
09/11/02 Glasgow, UK SECC
09/12/02 Manchester, UK Arena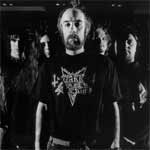 The Crown have parted ways with vocalist Tomas Lindberg due to personal differences. A message on the group's official web site states simply that "any questions to this statement will be answered with 'no comment'."

Necrophagia have parted ways with vocalist Phil Anselmo and have revamped their line-up with the addition of bassist Iscariah (ex-Immortal), guitarist Frediablo ( Wurdulak/Gorelord), guitarist Fug (Wurdulak), keyboardist Mirai Kawashima (Sigh), vocalist Killjoy and drummer Wayne Fabra. They will shortly begin recording their new album, The Divine Art Of Torture, for a Halloween released through Season of Mist Records. Guitarist Izzy Stradlin (ex-GNR) will issue his long-awaited solo album, On Down The Road, through Universal Victor Records in Japan during August. Other ex-Gunners, Duff McKagan, who laid down all the bass tracks, and Slash, who co-wrote and played guitar on five of the tracks, also appear on the album. Drowning Pool, Soil, Flaw, and Ill Nino will be teaming up for several 'Off Fest' dates, set to take place on Ozzfest "off" days, with Drowning Pool as the headliner. The others will all rotate the order in which they play each show. Exact dates and venues will be announced soon. Queens Of The Stone Age are rumored to have lined up the track "Millionaire" as the first single from their upcoming new album Songs For The Deaf. A video for the aforementioned track is said to be in the works but in the meantime you can currently check out the song itself on the bands recently revamped official website, www.qotsa.com. In other news, the group are reportedly planning a fall North American tour with ...And You Will Know Us By The Trail Of Dead, Peaches and the Burning Brides in tow, though no official word has come down as of yet. Songs For The Deaf is slated for an August 20th release through Interscope. Pain, project of vocalist Peter Tägtgren (Hypocrisy), will be issuing a new single, "Eleanor Rigby" on June 24th through Stockholm Records. The title song, a "brutal" remake of the Beatles cut featuring a full orchestra, is a different version to the one that appears on the group's current album, Nothing Remains The Same, containing several newly-recorded parts and having been fully remixed by Tägtgren. Judas Priest have added a few more shows to their upcoming US itinerary: 07/16/02 Pittsburgh, PA The Metropol
07/29/02 Hartford, CT Webster Theatre
08/01/02 Houston, TX Aerial Theatre

Aerosmith will be joined by Run DMC and Kid Rock on select dates of their upcoming tour. The first date of the tour is August 13th in Holmdel, New Jersey, at the PNC Bank Arts Center, and additional shows have been announced for August 22th and 24th in Mansfield, Massachusetts, at the Tweeter Center and on August 28th in Wantagh, New York, at Tommy Hilfiger at Jones Beach Theater, according to Aerosmith's official fan club. Additional dates featuring all three bands will be added, and Aerosmith will play other shows by themselves, a spokesperson for the band said. Dates will be announced shortly.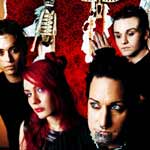 Additional dates have been announced for Coal Chamber's forthcoming headlining US tour, which will also feature appearances by American Head Charge, Flaw and Medication. Confirmed dates so far are as follows: 06/12/02 Anaheim, CA House Of Blues
06/14/02 Las Vegas, NV House Of Blues
06/17/02 Corpus Christi, TX Concrete Street Amphitheater
06/19/02 Dallas, TX Deep Ellum Live
06/21/02 Colorado Springs, CO TBA
06/22/02 Albuquerque, NM TBA
06/23/02 Lubbock, TX TBA
06/25/02 San Antonio, TX Sunset Station
06/26/02 Houston, TX Numbers
06/28/02 Orlando, FL House of Blues
06/29/02 Tampa, FL The Masquerade
06/30/02 N. Myrtle Beach, SC House of Blues
07/02/02 Norfolk, VA The Norva
07/05/02 Cleveland, OH Peabodys Downunder
07/06/02 Detroit, MI Harpos

Ozzy Osbourne and family have signed a master licensing deal with Signatures Network in San Francisco to allow the firm to market hundreds of Ozzy products, including backpacks, notebooks, caps, wallets, hosiery, loungewear, stickers, dart boards and action figures. Prices will range from 50 cents for a magnet to more than $40 for a figurine of Ozzy or his wife/manager Sharon. In other Ozzy news, his forthcoming live album, Live At The Budokan, has been unveiled and is as follows: 01 - "I Don't Know"
02 - "That I Never Had"
03 - "Believer"
04 - "Junkie"
05 - "Mr. Crowley"
06 - "Gets Me Through"
07 - "Suicide Solution"
08 - "Zakk Wylde Solo"
09 - "No More Tears"
10 - "I Don't Want To Change The World"
11 - "Road To Nowhere"
12 - "Crazy Train"
13 - "Mama I'm Coming Home"
14 - "Bark At The Moon"
15 - "Paranoid"

The album was produced by Thom Panunzio (Black Sabbath, U2) and chronicles a live performance which took place at the Budokan Hall in Tokyo, Japan on February 15th, 2002, and is due out in stores through Epic on June 25th. Waiting for Metallica to decide on a Ramones song is all that co-producer Rob Zombie is waiting on to sign off on the tracks for the tribute album, We're a Happy Family, which he hopes will hit stores in August. In other Metallica news, as reported previously, they are in the studio working on their first studio LP since 1997's Reload. Producer Bob Rock is filling in on bass. Testing out a new song live, Metallica and Bob Rock hit the stage in a "secret" show at Club Kimo in San Francisco under the name SPUN. They also played several Ramone's songs, as well as few of their own classics.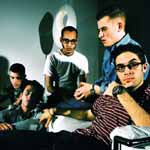 Glassjaw were forced to censor the recently released video for their current single "Cosmopolitan Blood Loss" in order to have it played on various video outlets. The original version for the clip, which stars acclaimed actor Vincent Gallo, ended with him shooting the band to death after finally tracking them down. That scene was found to be too violent to be aired however and as such the edit of the video which will be sent out for play and is also currently available for download on the band's website, merely ends with Gallo giving the band a bitter stare. Project 86 are still currently hard at work on their upcoming and as of yet untitled new album which is now said to be eyeing a late 2002 release through Atlantic. The effort is being produced by Matt Hyde (Slayer, Hatebreed). In the meantime, for those who have yet to see the group's video for their track "One-Armed Man (Play On)", it is available for viewing here.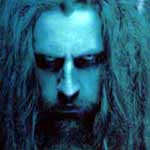 Tuesday night, June 4th at 10:30pm, Rob Zombie will be on MTV's new show Movie House. He will be interviewing the cast of the upcoming movie Daredevil.

Soulbender, comprised of guitarist Michael Wilton (Queensrÿche), singer Nick Pollock (ex-My Sister's Machine), guitarist Dave Groves, and drummer Wes Hallam, will not make their forthcoming seven-song EP to the public, according to a message on Wilton's official web site. "Unfortunately, the 7-song EP will only be available to industry people. As soon as we sign with a record label we will try to make something available to the public." The Hellacopters, featuring drummer Nicke Andersson (ex-Entombed) on guitar/vocals, have entered the studio to record their as-yet-untitled new CD, due later in the fall. Check out Soulfly's new track "Seek 'N' Strike" available online for download, at RoadrunnerRecords.com. The song comes from the groups forthcoming new album 3, which is due out in stores on June 25th. Sebastian Bach will be hosting the TV special The New Sideshow on TLC (The Learning Channel). According to Bach, "you will be SHOCKED & AMAZED at the STUNNING & INCREDIBLE acts of such schock-meisters as the Brothers Grim Sideshow, Carnival Diablo, Lucifire, Jim Rose, & lots more!" The show airs on TLC on June 11th at 10:00 PM, June 12th at 1:00 AM, and June 15th at 4:00 PM. Full Strike, the project formed by guitarist Stefan Elmgre ( Hammerfall, vocalist Niclas Jonsson (ex-Lost Horizon, and bassist Chris Savage Goldsmith (ex-Crawley), entered the Swedish metal charts at position #6 with their debut album, We Will Rise. They have also been confirmed for the following festivals: 08/12/02 Gothenburg, SWE Göteborgskalaset
08/16/02 SWE Bollebygds Festivalen Slipknot's forthcoming DVD, which is planned for a fall release, will contain three live recordings from a concert in early February at the London Arena in London, England. The live audio mixes have been described to be "first rate" and contain no overdubs. The songs are: "Liberate," "People=Shit," and "Left Behind/Eeyore."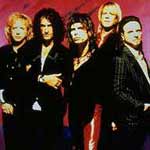 Aerosmith have confirmed the following dates as part of their upcoming summer tour: 08/13/02 Holmdel, NJ P.N.C. Bank Arts Center
08/22/02 Boston, MA Tweeter Center
08/24/02 Boston, MA Tweeter Center
08/28/02 Wantagh, NY Tommy Hilfiger at Jones Beach

Taproot are done recording tracks for their upcoming release, Welcome, in which Andy Wallace (ie Slayer, Sepultura, System of a Down) will mix the songs this month. A confirmed release date has yet to be announced, but expect it to hit stores sometime this August. Disturbed is also mixing their sophomore album, Believe, with Andy Wallace for a September release through Reprise/Warner Bros. Records. Korn are tentatively planning a fall U.S. trek with Disturbed and TRUSTcompany in tow. More details are expected as things become finalized. In the meantime, they are slated to release their upcoming new album Untouchables on June 11th through Immortal/Epic. A Perfect Circle have reportedly finished recording 80% of the music for their follow-up to Mer De Noms and hope to issue their sophomore effort in spring 2003. In the meantime, guitarist Troy Van Leeuwen is currently on the road as a touring guitarist for Queens Of The Stone Age. Down's previously-announced headlining show on July 27th at House Of Blues in Orlando, Florida has been cancelled "due to circumstances beyond our control," according to an official statement from the band. It's not presently clear if the show will be rescheduled to a later date.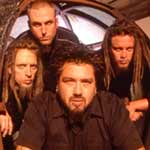 Skinlab have been added to the upcoming Death Angel club appearances at The Boardwalk in Sacramento on Friday, July 5th and at The Pound in San Francisco on Saturday, July 6th. Death Angel's first two live shows, since last year's Thrash Of The Titans benefit concert, will serve as warm-up dates for the group's upcoming performance at Dynamo Open Air festival, which is scheduled to take place on Sunday, July 14th in Weert, Holland. Yesterday, Ozzy Osbourne was one of many celebrities to perform at the celebration in London for Queen Elizabeth II's 50-year reign on the throne. He played "Paranoid" for her. Strangely enough, prior to the actual festivities, as Ozzy was rehearsing at Buckingham Palace, a fire broke out! A recap of the concert, hosted by Sharon Osbourne, begins airing Sunday at 9 p.m. ET on VH1.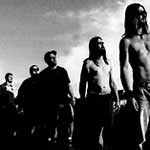 Down will be playing some shows this summer that are not Ozzfest dates. We have one confirmed so far. There will be more more dates and they will be posted here as soon as they are confirmed. Here is the first confirmed date so far:

07/27/02 Orlando, FL House of Blues Tesla's Jeff Keith and Troy Luccketta will be participating in a live America Online Q&A chat on Monday, June 3rd at 9:00 PM EST to promote their upcoming Rock Never Stops trek across the United States this summer, which also features, Vince Neil, Jackyl and Skid Row. Blabbermouth.net reports: Guitarist Dan Spitz (ex-Anthrax) and drummer Nicko McBrain have teamed up in a brand new project that is "currently recording an extremely heavy album," according to a message posted at the web site of Dean Guitars, with whom Spitz has an endorsement deal. "Together they have sold more than 60 Million albums and have earned six Grammy Nomimations. Dan Spitz, founding member of Anthrax and the Godfather of rap-meets-metal, has picked up his guitar again." We will have more information on this most unusual of pairings as soon as it becomes available. Three songs from the forthcoming Halford CD, Crucible, which is due out June 25th on Sanctuary, can be heard in streaming audio between June 1st and June 8th at this location. The tracks featured are:

01. Betrayal
02. Wrath of God
03. One Will

The premiere issue of Gene Simmons Tongue, the new magazine headed up by KISS bassist/vocalist Gene Simmons, is due to officially hit the streets tomorrow, June 4th. Coming to you soon: Kiss Kondoms, a line of contraceptives with members KISS on the packaging, which will shortly be made available online and through record stores and specialty gift shops near you. With a retails price of $4.95, the box of three and the foil wrappers protecting the condoms are adorned with a head shot of bassist/vocalist Gene Simmons in full makeup, with his legendary tongue fully extended.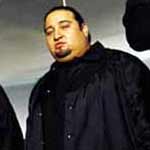 Guitarist Dino Cazares (ex-Fear Factory) and members of Professional Murder Music will be helping out the band Skumlove with their upcoming live duties. Some of the band's forthcoming new material will also feature guest appearances from Cazares and Professional Murder Music, as well as Godhead. For now, the group is currently looking for a drummer, for more info check out skumlove.com. Bassist Michael Anthony (Van Halen) showed up completely unannounced at the Tinley Park, IL stop of the Sammy Hagar and David Lee Roth tour on Saturday, June 1st and joined the Red Rocker on stage to bash out several Van Halen songs, including "Top Of the World," "Why Can't This Be Love," and "Dreams." Kush Project, a group which features members of the Deftones and Cypress Hill, along with former members of Fear Factory, are slated to perform with (hed)p.e. at the Key Club In Hollywood, CA on June 13th. The group's forthcoming debut effort is expected out in January next year. In Flames, Pain and Blackshine will be embarking on a tour of Europe in October. Confirmed dates so far are as follows: 10/07/02 Hamburg, GER Docks
10/08/02 Halle, GER Easy Schorre
10/09/02 Langen, GER Stadthalle
10/10/02 Köln, GER Live Music Hall
10/11/02 Hardenberg, NETH Podium
10/12/02 Osnabrück, GER Hyde Park
10/13/02 London, UK Mean Fiddler
10/22/02 Pratteln, SWI Z7
10/24/02 Nürnberg, GER Löwensaal
10/27/02 Stuttgart, GER LKA
10/28/02 Dortmund, GER Big Island
Additionally, In Flames have apparently confirmed a headlining gig at Jaxx in West Springfield, Virginia on September 28th. Morbid Angel, consisting of Trey Azagthoth (guitar) and Pete Sandoval (drums) have ended their collaboration with touring bassist/vocalist Jared Anderson and are currently holed up at a Louisiana jam pad writing material for the group's next studio effort, due in 2003. Anderson, who had filled the role of the band's frontman during the act's Hate Eternal and Internecine, and will not be contributing his services to Morbid Angel's upcoming CD, which is tentatively scheduled to be recorded later in the year. An official announcement regarding the identity of the group's new bassist/vocalist and the details of the forthcoming album is expected in the coming months. More dates have been added to Tool's tour with Tomahawk: 08/09/02 Richmond, VA Richmond Coliseum
08/12/02 Trenton, NJ Sovereign Bank Arena
08/16/02 Boston, MA FleetCenter
08/18/02 Manchester, NH Verizon Wireless Arena
08/21/02 Syracuse, NY OnCenter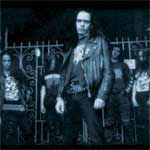 Entombed were forced to cancel a gig in Örkelljunga, Sweden this past Saturday, June 1st, after drummer Peter Stjärnvin strained his foot. According to an official statement from the band, "[Peter] he need to rest as much as possible so that the rest of the gigs this summer, or year, won't be cancelled as well." They are currently scheduled to perform the following dates during the summer: 06/13/02 Hultsfred, SWE Hultsfred Festival
06/15/02 NOR Drammen Working Class Hero Festival
06/29/02 Timrå, SWE Smackrocksfestivalen
08/07/02 Oslo, NOR So What
08/09/02 Bergen, NOR Lost Weekend Festival
08/17/02 Halden, NOR Moshfest 2002

Vex Red have announced a slew of new headlining dates set to take place during their off-dates on the Warped Tour, the shows are as follows: 06/04/02 Austin, TX Stubb's Bar-B-Q
06/05/02 Dallas, TX Galaxy Club
06/06/02 Oklahoma City, OK Green Door
06/07/02 Fayetteville, AR Dave's on Dickson
06/21/02 Tempe, AZ Nita's Hideaway
06/24/02 West Hollywood, CA Troubadour
The groups forthcoming I AM/Virgin debut Start With A Strong And Persistent Desire is currently slated for a July 2nd US release. Vocalist Sebastian Bach is currently working on his first-ever DVD, tentatively titled Bach In Yer Face. A late 2002/early 2003 release is expected. He is also continuing work on a brand new CD, due before the end of the year. Def Leppard have posted an MP3 sample of "Now," the opening track from their forthcoming X effort, (due out July 30th in the US, July 24th in Japan, and July 29th in Europe), at defleppard.com. Diecast have announced plans to embark on a full U.S. tour with Catastrophic in July/August. More information is expected as things solidify. Rotting Christ have completed work on their as-yet-untitled new album with producer Andy Classen. A late summer release through Century Media Records is expected. Cold have completed the songwriting process for their new album, Year Of The Spide, and will enter the studios in Los Angeles in July to begin recording the effort with producer Howard Benson (i.e. Sepultura, P.O.D., Skindred) for a tentative October 29th release through Geffen Records.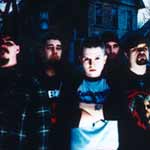 Hatebreed have announced the dates for their forthcoming U.K. mini-tour this month: 06/24/02 London, UK The Garage
06/25/02 Manchester, UK Hop & Grape
06/26/02 Newport, UK TJ's
They have alos announced a single U.S. headlining date:
07/05/02 Baltimore, MD Thunderdome Candiria's forthcoming double CD set, The C.O.M.A. Imprint, has once again been pushed back, this time to a July 2nd release date, as a result of unforeseen manufacturing errors. Filter (who's brand new album, The Amalgamut, is due out on July 30th through Reprise Records) have announced the following headlining dates following their appearance on the Locabazooka tour: 07/23/02 Denver, CO Ogden Theatre
07/25/02 Boise, ID The Big Easy
07/27/02 Portland, OR The Roseland Theater
09/20/02 Louisville, KY Kentucky Fair & Expo Center






Please log in to view RANTS

If you don't have a username, click here to create an account!






Represent! Get Your KNAC.COM Bumper Sticker

Happenings This Week on KNAC.COM

LIFE OF AGONY Set To Invade The UK This Fall

DIAMOND HEAD Drop New Album Title Track Video For "The Coffin Train"

IMMOLATION Announce North American Headline Tour

SUICIDAL ANGELS Set To Release Years Of Aggression

RINGWORM Announce Summer Headline Tour Dates

SANTA CRUZ Unveils New Single "Tell Me Why"

GHOST Add More Dates To 'Ultimate Tour Named Death' North American Headline Arena Trek

OPETH Reveal New Album In Cauda Venenum Details

FULL TERROR ASSAULT OPEN AIR Festival Returns For Fifth Year

GLENN HUGHES Announces November 2019 UK Tour

GYGAX Releases "Hide Mind" Single

Calgary's DECIMATE METALFEST Announces 2019 Lineup

CANNIBAL CORPSE Unveil Brutal "Red Before Black" Video

PAUL GILBERT Presents Video For "A Herd Of Turtles"

SHALLOW SIDE Announce Spring Tour Dates

SHATTERED SUN Drop "Shades Of Melodie" Video

KEELFEST 2019 Celebrates Three Decades Of Music In Non-Stop Show Over Three Hours Long

SUMMONER'S CIRCLE Drop Become None Album

HOLLYWOOD VAMPIRES Stream "The Boogieman Surprise" Track

BLACK STAR RIDERS Return With Another State Of Grace Album

CROBOT Debut New Video For "Keep Me Down"

VANDEN PLAS Set To Release The Epic Works 1991-2015 Box Set Collection

SOTO Launch "HyperMania" Single, Video

ROCKLAHOMA Band Performance Times Announced

TAKE THE DAY Release Music Video For "Save Me Now"

HARD ROCK HELL Announce HRH Road Trip XI - Ibiza 2020

SLIPKNOT Unveil New Album We Are Not Your Kind, First Video For "Unsainted"

RED FANG Launch Headbanging Music Video App Featuring New Single

PSYHO LAS VEGAS Announces Daily Band Lineups

SAMMY HAGAR Confirms The Lineup For His Second "High Tide Beach Party & Car Show"

HEAVY AS TEXAS Unleash "King Of Fools" Video

DESTRUCTION Reveal Cover Art For New Album Born To Perish

PAUL GILBERT Announces Solo Album Tour Dates

VOLBEAT Return With Rewind, Replay, Rebound Album

BARONESS Stream New Track "Throw Me An Anchor"

DONNIE VIE Gets Release Date For New Solo Album Beautiful Things

KILLSWITCH ENGAGE, CLUTCH Join For Summer Tour Dates

GRETA VAN FLEET Announces Fall Leg Of 2019 Tour

AS I MAY Unveil My Own Creations Album Details

HATE Launches Video For "Sovereign Sanctity"

TORCHE Reveal New Album Admission Details

THE ROCK GODS & METAL MONSTERS Auction Commences

ROTTING CHRIST Announce North, South American Headline Dates

AVATAR To Support BABYMETAL In North America

ALIEN WEAPONRY Release Music Video For "Ahi Ka"

PHILIP H. ANSELMO & THE ILLEGALS Confirm European Tour

(HED) P.E. Announces New Album Stampede

GLORYHAMMER Stream "The Siege Of Dunkeld (In Hoots We Trust)" Track

GENERATION AXE Lineup Reveal Live Album, Generation Axe: The Guitars That Destroyed The World (Live In China)

HELIX Go Old School With New Album Of Unreleased Material

ABBATH Announce European Tour

TENGGER CAVALRY Reveal Northern Memory Full Album Stream

Bay Area Thrash Metal Documentary Murder In The Front Row: The San Francisco Bay Area Thrash Metal Story Set For Public Premiere

Fantasy Metal Crusaders GYGAX Reveal New Album High Fantasy

LO-PAN Debuts New Song "Ascension Day"

SWEET Announce November/December UK Tour

JORN Set To Release New Live On Death Road Album

HELION PRIME Announces 'The Cybernetic Terror Tour'

ALIEN WEAPONRY Premiere New Single "Ahi Ka"

THUNDERPUSSY Announces Summer Headline Tour

METAL FOR KIDS UNITED Reveals 2019 Benefit Lineup

THE WILD! Launch New Single "Helluva Ride"

OF MICE & MEN Drop "Mushroom Cloud" Video

TARJA Unveils New Album In The Raw

THE RODS Stream New Single "Louder Than Loud"

SABATON Unleash New Single/Video, "Fields Of Verdun"

ABNORMALITY Launches New Single, "Monarch Alpha"

CHICAGO OPEN AIR Reveals Band Performance Times

SLASH FT MYLES KENNEDY AND THE CONSPIRATORS Release "Boulevard Of Broken Hearts" Video

COLD KINGDOM Release "A New Disaster" Video

GRUESOME Announce EU/UK Summer Headline Tour Dates

NEW YEARS DAY Premiere "Shut Up" Video

ROCKLAHOMA Announces 2019 Onsite Attractions

THEM Releases New Single And Epic Video For "As The Sage Burns"

SANCTUARY Announce 2019 North American Headline Tour

ARCH/MATHEOS Drop New Single, "Wanderlust"

UFO Tour 2019 Will Continue With New Guitarist

NORTHLANE Reveal New Album Alien, Debut Video For "Bloodline"

OZZY OSBOURNE Announces Rescheduled UK/Europe "No More Tours 2" Dates

DUANE MORANO Celebrates '80s Metal With Incognito Album

FLESHGOD APOCALYPSE Launch "Healing Through War" Video

HAMMERFALL Unveil New Album Dominion

URIAH HEEP To Join JUDAS PRIEST On North American Tour

MONOLITH ON THE MESA Announce After Party Lineup

THREE TREMORS Unleash "Fly Or Die" Video

LOVE N' REVENGE Drop New Single "All 4 U"

SABATON Plots 'The Great Tour' North American Invasion

DEATH ANGEL Unleashes New Song "The Pack"

DEF LEPPARD To Release 2nd Limited Edition Box Set, Def Leppard - Volume Two

ENFORCER Present "Regrets" Music Video

JANET GARDNER Announces Your Place In The Sun Album

AXEL RUDI PELL Releases New Single And Video For "Only The Strong Will Survive (Live)"

THY ART IS MURDER Announce New Album Human Target

HE IS LEGEND To Release New Album White Bat

DEAD BY WEDNESDAY Release New Self-Titled Album

HATE Reveal Details For New Album Auric Gates of Veles

SOTO Release Second Single, Title Track "Origami"

TURILLI/LIONE RHAPSODY Set To Release Debut Album Zero Gravity (Rebirth And Evolution)

THE DAMNED THINGS Stream New Track "Omen"

FOZZY Announces 'Unleashed In The West' U.S. Tour

BLACK LABEL SOCIETY Are "Bored To Tears" In New Video

STRIKER Reveal More 'Summer Of Shred' Tour Dates

LO-PAN Release New Single, Video For "Ten Days"

BUCKCHERRY Announce November U.K. Tour

RIDE FOR RONNIE Motorcycle Ride & Concert Announces Additional Performers, EDDIE TRUNK's All-Star Band Members

UK Supergroup TRONOS Drop "Premonition" Single

DIAMOND HEAD Unveil "Death By Design" Video

STATIC-X, DEVILDRIVER Announce WEDNESDAY 13, RAVEN BLACK As Additional North American Tour Support

SONIC TEMPLE Festival Reveals Music & Comedy Performance Times

DUFF McKAGAN Releases New Track "Don't Look Behind You"

AFTERSHOCK 2019 Expands To Three Days, Announces Lineup

3TEETH Debut NSFW "Exxxit" Video

CORROSION OF CONFORMITY Announces North American Summer Headlining Tour

MONOLITH ON THE MESA Festival Comes To Taos, NM

WARRIOR SOUL Return With New Album Rock n' Roll Disease

Inaugural EXIT 111 Fesitval Reveals Full Details

SKILLET, SEVENDUST Join For Co-Headline 'Victorious War' Summer Tour

Mexico's CERBERUS Set To Unleash Fire!

GEARS Release Music Video For "Tango Yankee"

NEW YEARS DAY Announce 2019 'Unbreakable' Headline Tour

SAINT VITUS Unveil New Song, "Useless"

JINJER Announce North American Headline Tour

CELLAR DARLING Debut New Track "Freeze"

ABNORMALITY Debut New Single "A Catastrophic and Catalyzing Event"

EXODUS Celebrate 40th Anniversary With Unearthed Live Single, "No Love (Live At Day In The Dirt 1984)"

HALCYON WAY Debut "The Church Of Me" Video

THE HOLLYWOOD VAMPIRES Are Back With Rise Album

EPICENTER Festival Reveals Band Performance Times

ENTHRONED Premiere "Hosanna Satana" Video

EXMORTUS Confirm North American Spring Tour

SNEW Release New Video For Track "Sharpie"

MEGADETH, OPETH Join 2019 PSYCHO LAS VEGAS Lineup

MIND OF FURY Drop "Let Me Fly" Video

AMON AMARTH Launches "Crack The Sky" Video, Announces North American Headine Dates

KING'S X Enter The Studio To Record First New Album In Over A Decade

BEASTO BLANCO Releases Music Video For "The Seeker"

HARDLINE Announce First Leg Of 2019/2020 Life Tour Dates

KNAC.COM Exclusive: AFTER THE FALL Debut Lyric Video For "The Fight"