Pure Rock Newswire 12/23/01


By Tokemaster General, Contributor
Sunday, December 23, 2001 @ 8:30 AM


| | | |
| --- | --- | --- |
| | | A Summary Of News, Rumors And |
12/23/01

The family of fallen Betty Blowtorch leader Bianca Halstead has asked that all donations be made in her honor to Narcotics Anonymous, who helped Bianca get sober and stay clean for the last decade. Halstead was tragically killed in a car accident in New Orleans on December 15th.

Dragonlord, the San Francisco Bay Area black metal project led by Testament guitarist Eric Peterson, have postponed their January 5th gig at the Covered Wagon in San Francisco. A new dates will be announced soon.

Check out Fear Factory bassist Christian Olde Wolbers in the new Cypress Hill video, "Trouble," for which Olde Wolbers laid down the bass tracks. Rumor has it that Christian will be touring with the L.A. rap group on their upcoming 2002 trek, for which they will use a live band.

12/22/01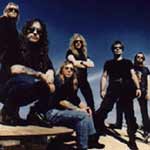 Iron Maiden will release a live album recorded in January at Rock In Rio 2001 sometime this spring. However the DVD version has been put on hold due "a number of production problems" that have resulted in bassist Steve Harris taking control of the entire project himself. "The DVD is being made the best it possibly can and has had involvement with companies both in Los Angeles and London who have worked on a number of major Hollywood studio releases as this project is a massive piece of work," reads a statement on the site. "The show itself was shot using 18 cameras and the documentary footage adds up to nearly 80 hours of footage." New release dates for the CD and DVD are expected soon.

Rave up Records will release Grind On, a compilation LP by the Corpse Grinders, the short-lived band formed by Arthur Kane of the New York Dolls and guitarist Rick Rivets (who played with the Dolls after Johnny Thunders left). While Kane left the band shortly after recording a couple singles for Whiplash Records, Rivets carried on with several different lineups. This album will feature material from 1978 to late '90s and from their two LPs from the '80s.

Ozzy Osbourne will be releasing a Japanese-only CD single of "Dreamer" on January 28th that will feature the album track, an unreleased acoustic version, an unreleased song called "Black Skies" (which was supposed to be used in the now-aborted video game of the same name) and two tba live cuts.

Trent Reznor is hard at work on the next Nine Inch Nails album, titled The Mentality Of One, and is expect to release it sometime next year.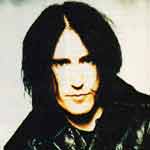 Dark Funeral will launch their Diabolis Interium Tour of Europe on January 16th in Sweden at Kopenhamn. Tidfall, Ragnarok and Anorexia will open the entire tour.

Well, it's official, Dust To Dust have parted ways with Sanctuary Records and are shopping around for a new deal. In the meantime, they will release a indie four song EP early next year to tide fans over.

Voivod members Snake (vocals), Piggy (guitar) and Away (drums) will perform a 30-minute set of Sex Pistols songs at Montreal's Foufounes Electrique on December 30th as part of an all-covers night. The performance will be the first public appearance of the group since the return of vocalist Snake to the band's ranks earlier this year.

Pitchshifter have finished recording their next album, PSI with producer Machine and are currently mixing the effort in New Jersey with an April 9th release date through Sanctuary expected.

The first two tour dates for the upcoming Static-X/Soulfly/Onesidezero/SOiL trek have been confirmed: January 31st in San Francisco, CA at the Warfield and February 1st in Hollywood, CA at the Hollywood Palladium.

Sepultura guitarist Andreas Kisser joined former Iron Maiden frontman Paul Di'Anno on stage for renditions of "Killers," "Phantom Of The Opera," and "Wrathchild" at the Manifesto Bar in Sao Paulo, Brazil on December 11th.

Poison The Well will hit the road with Suicide Machines and Catch 22 early next year to promote their upcoming album Tear From The Red, due out February 19th through Trustkill.

12/21/01

Stone Temple Pilots frontman Scott Weiland pleaded guilty to domestic battery in Las Vegas Justice Court Wednesday and was ordered to attend 26 counseling sessions. Judge Douglas Smith approved a plea bargain that will dismiss the case in six months if his counseling sessions are completed and there are no more incidents. Weiland was arrested last November at the Hard Rock Hotel & Casino in Las Vegas for allegedly grabbing his wife's arms and pushing her against the wall several times in front of their 18-month-old son. Mrs. Mary Weiland later told police the argument started after she tried to prevent him from refilling a prescription medication.

Pearl Jam's Eddie Vedder, Green Day and The Red Hot Chili Peppers will be among the artists to appear on an upcoming Ramones tribute album due in the spring.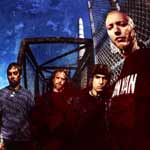 Machine Head will release a live album early next year through Roadrunner/Island/Def Jam that is taken from a Brixton Academy show in London earlier this month. The album will by Colin Richardson (Fear Factory, One Minute Silence) at the end of January with a spring release to be announced soon.

Alien Ant Farm have announced their February European tour dates with dredg and The Color Red:
2/4/01 Frankfurt, GER, Batschkapp
205/01 Dortmund, GER, Soundgarden
2/6/01 Tilburg, NET, 013
2/7/01 Ghent, BEL, Vooruit
2/8/01 Paris, FRA, Elysee Montmarte
2/10/01 Milan, ITA, Transilvania
2/11/01 Zurich, SWI, Volkshaus
2/12/01 Munich, GER, Georg Elser Halle
2/13/01 Hamburg, GER, Docks Konzerte
Rumor has it that Beautiful Creatures will be filling in for Betty Blowtorch at Nashville Pussy's News Years Eve concert at the Whisky in Hollywood. Opening acts include Texas Terri and the Stiff Ones and the B Movie Rats. Some of the bands will be performing Betty Blowtorch songs in tribute to fallen singer Bianca Halstead (a.k.a. Bianca Butthole), who was recently killed in a car accident.

Pressure 4-5 will fill in for Deadsy on the upcoming Adema/Onesidezero tour.

Limp Bizkit will launch the 22-city Put Your Guitar Where Your Mouth Is Tour on January 11th in Fresno, CA, and carry through 'till February 10th in their adopted hometown of Los Angeles. The tour is an official hunt for a replacement for recently departed guitarist Wes Borland. Tryouts will be held at Guitar Center locations in each city starting at 10am, where qualifiers will be chosen each day to jam later that night with Limp Bizkit. The band will post details about the tryouts on their website and planning to take out classified advertisements in local music publications. Guitarists who want to bypass the Guitar Center tryouts can upload original songs and guitar playing on MP3.com for a chance to secure an audition with Limp Bizkit. If a submission catches the band's ear but the guitar player doesn't live in one of the cities on Limp Bizkit's itinerary, the guys might fly the lucky candidate to the nearest tour stop.

Amen have finished recording their latest Ross Robinson produced album and will begin mixing in January. The final product is expected to be released in early spring through I AM/Virgin.

System Of A Down just wrapped up filming the video for "Toxicity," which was directed by bassist Shavo Odadjian with the aid of veteran director Marco Siega (Papa Roach, Blink-182). The video will air begining January 15th. The group is also working on two new DVDs. One will compile footage shot by System fans at a Pennsylvania concert this past summer and is sue out this summer. The other, expected next Christmas, is tentatively titled Downin Japan and will be comprised of footage culled from the bands overseas tours.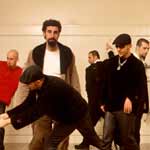 Primer 55 have pull out of the forthcoming Biohazard/Clutch tour due to a band guitarist Bobby Burns' recently aggravating a lingering knee injury.

Fireball Ministry will open for Danzig's club gig at The Roxy in Hollywood on December 29th as well as join High On Fire at The Troubadour in Hollywood on January 4th.

American Head Charge will shoot a video for their next single, "Just So You Know," sometime in April/May, after the band return home from their overseas tour with Slipknot.

Dick Clark Productions has filed a $10 million lawsuit against NARAS president Michael Greene, accusing him of preventing Michael Jackson and others from performing at DCP's American Music Awards. He claims artists are blackballed into performing the Grammy's instead of the AMAs.

Boy Hits Car are recording their next album, which will be released next year through Wind-Up.

12/20/01

Nashville Pussy will support Reverend Horton Heat for a national tour to kick off on February 14th and carry through 'till March 2nd. A second leg of the tour is being eyed as well.

Ill Nino are currently overseas with labelmates Machine Head and will return to the States for a short break before meeting up with Kittie for a second run together across North America starting December 27th in Canada.

Former Rage Against the Machin guitarist Tom Morello released a statement regarding Tuesday's federal court decision that overturned former journalist and Black Panther Mumia Abu-Jamal's long-standing death sentence. "The overturning of Mumia Abu-Jamal's death sentence is a tremendous victory for the cause of justice," said Morello. "The noose has been removed from this political prisoner's neck for the time being thanks in large measure to persistent public outcry. Remember, this is a case that is being tried both in the courts and in the streets, and while this battle will continue, today's ruling is a cause for celebration" In a 272-page decision, U.S. District Court Judge William Yohn ruled that Abu-Jamal, convicted 20 years ago in the killing of a Philadelphia police officer, was entitled to a new sentencing hearing in Pennsylvania state court within 180 days. Yohn refused to overturn Abu-Jamal's conviction, however.

Linkin Park have announced the tour dates for their upcoming Projekt Revolution tour with Cypress Hill:
1/29/02 Colorado Springs, CO World Arena
1/30/02 Valley Center, KS Kansas Coliseum
2/01/02 Chicago, IL UIC Pavilion
2/02/02 Madison, WI Alliant Energy Center
02/04/02 Detroit, MI Cobo Arena
2/05/02 Dayton, OH Ervin J. Nutter Center
2/07/02 Wilkes-Barre, PA First Union Arena
2/08/02 Uniondale, NY Nassau Coliseum
2/09/02 State College, PA Bryce Jordan Center
2/11/02 Lowell, MA Paul E. Tsongas Arena
2/13/02 Philadelphia, PA First Union Spectrum
2/17/02 Fort Worth, TX Fort Worth Convention Center
2/18/02 Oklahoma City, OK Fairgrounds Arena
2/22/02 Long Beach, CA Long Beach Arena
2/23/02 San Diego, CA Cox Arena
2/24/02 Las Vegas, NV Thomas & Mack Center
Los Angeles based '80s hard rockers Hurricane, featuring original members Kelly Hansen and Jay Schellen, have a new album out called Liquifury.

Norway punk rawkers Glucifer are currently working on a new album at the Living Room in Oslo. Produced by Kåre Vestrheim from Norwegian band Lokomotiv and mastered by Howie Weinberg at Masterdisk, New York, with an eye on a March release date.

12/19/01

Queens Of The Stone Age have recorded a cover of "Who'll Be The Next In Line" for a Kinks tribute album. This is Where I Belong-The Songs of Ray Davies & The Kinks is due for release on April 1st through Rykodisc.

Slayer guitarist Kerry King has lent both his vocals and a solo to a brand new Hatebreed song called "Final Prayer For The Human Race," to be included on the band's in-progress new album, Perseverance. The effort is set for a March 26th release date through Stillborn/Republic/Universal.

The Red Hot Chili Peppers have finished the instrumental tracks for their new album and singer Anthony Kiedis is in the process of recording his vocals. The follow-up to 1999's quadruple-platinum Californication should be wrapped up by February and is scheduled to be released in the late spring (likely May). The funk-punk-pop band previewed a few songs during their 45 minute set at the Silver Lining Benefit in Los Angeles on December 15th, including "Don't Forget," "Universally Speaking" and "Fortune Faded."

Mushroomhead recently recorded some track for the upcoming soundtrack of The Scorpion King, the third installment in the Mummy film series. One song that was tracked is titled "The Long Awake." Whatever songs make the cut will be included on the soundtrack, issued through Universal on April 2nd.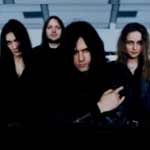 German thrash veterans Kreator have cancelled their performance on the remaining shows of the "X-Mas Metal Meeting" because of "the tour promoter's huge organizational problems." What happened was that Kreator were originally scheduled before Cannibal Corpse at 11pm, which, according a statement published on the website of their record label SPV, "is the perfect time of the evening [...] to present [their] new material to all the [...] fans." Due to changes in the headliner position, Kreator had to be re-scheduled for 12:30pm. Here are the rest the band's upcoming tour dates:

12/18/01 Munich, Germany, Metropolis
12/19/01 Pratteln, Switzerland, Z7
12/20/01 Milan, Italy Rainbow
12/21/01 Vienna, Austria, Arena
12/22/01 Zwickau, Germany, Alarm

Stone Temple Pilots have been added to the list of performers as part of the 16 night Hallmark Olympic Celebration Series at the Olympic Winter Games in February. Among the other performers already scheduled to perform are Foo Fighters, Creed, 'NSYNC, Dave Matthews Band, Marc Anthony, Sheryl Crow, Barenaked Ladies, Smash Mouth and Train. The concerts will be held at Olympic Medals Plaza in Salt Lake City, Utah, where the games will be held.

The Rejects will perform two performances at Hairy Mary's in Des Moines, IA on January5th, an early all ages show and a 21 and over late night show. The band features members of Slipknot and Static-X. The homecoming gigs will serve as the debut of their new bassist and are expected to be the groups last until the release of their forthcoming album, due in spring 2002.

Kid Rock performed a concert alongside Hank Williams Jr. during a taping of CMT Crossroads last Friday in front of a small studio audience in the back of the Grand Ole Opry House in Nashville.
The duo performed 14 songs, solo and together, backed by Williams' longtime backup group, the Bama Band. Among the acoustic duets included "Whiskey Bent and Hell Bound" and the Hank Ballard R&B hit "Finger Poppin' Time." The day before, they hung out at Williams' digs in Paris, Tennessee, and barbecued, drink beer, jammed, and had fun shooting off Williams' Civil War-era cannon. Some of the songs from Friday will air on an hour-long Crossroads episode tentatively set to air February 17th. Rock appears in a recent video for Williams' "Naked Women and Beer" and provides guitar and harmony vocal on "The 'F' Word," a track from Williams' upcoming album, Almeria Club, due January. In addition, Kid Rock continuing to demonstrate his support of American military personnel, including a very special appearance at San Diego's Naval Base Coronado, where he signed autographs and posed for pictures with thousands of U.S. sailors. Rock is also currently preparing a surprise performance for the upcoming 29th Annual American Music Awards. The festivities will be broadcast live on ABC on Wednesday, January 9th at 8pm EST (check local listings).

(hed)p.e. will work with producer Machine once again on their next album, which they plan on recording in February, with an August/September release through Jive being planned. Meanwhile, the band have booked one show at House Of Blues in Anaheim, CA on January 25th.

The Lords of Altamont -- who have been wrecking havoc on the Hollywood club scene with their brand of vintage "biker bash au go go" -- are now set to unleash their debut release on an unsuspecting public. Simply and aptly entitled To Hell with The Lords, the CD is set for release on February 5th by Sympathy For The Record Industry, the premiere indie label that brought you The White Stripes. The Lords of Altamont feature former members of The Bomboras and The Fuzztones.

Glassjaw are currently working with producer Ross Robinson (Korn, Slipknot) in a Los Angeles, CA area studio for their forthcoming new album for I AM Recordings.

NWOBHM vets Demon just released their 12th studio album, titled Spaced Out Monkey, and are currently planning a spring tour of the States.

12/18/01

While not Pure Rock news, but chillingly adding to the list of recent passings, it appears there are two more in the music world no longer with us. First is, Stuart Adamson, frontman for Scottish rock band Big Country, was found dead in a hotel room in Hawaii on Sunday after disappearing on November 7th. A cause of death has not yet been determined though Adamson reportedly fought a lengthy battle with alcoholism and rumor has it that the death might have been a suicide. Adamson was 43 years old. The second is R&B legend Rufus Thomas ("Walkin' The Dog") died of heart failure in Memphis on December 15th. He was 84 years old.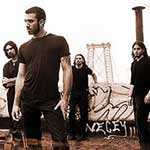 The sun is definitely shining for New York-based, hard rock quartet Eve To Adam. Having spent the summer patrolling the Northeast with a series of regional gigs & showcases to support their debut release Auburn Slip through their own Mikendra Records, the band landed the opening slot for a string of dates on Tesla's reunion tour. Following this very successful round of dates, Eve To Adam received such a warm reception from music fans that they have now been chosen to open Dokken's 20th Anniversary North American tour.

Creed is thinking about following up their latest effort, Weathered, with a B-sides album that will feature rare and unreleased material.

David Bowie has left Virgin Records after six years and plans to release his next album on his own independent ISO label. "I've had one too many years of bumping heads with corporate structure," Bowie told Rolling Stone.com. "Many times I've not been in agreement with how things are done and, as a writer of some proliferation, frustrated at how slow and lumbering it all is." Bowie has been working on the follow-up to 1999's Hours in New York City with longtime collaborator Tony Visconti.

A Perfect Circle's Pod is the latest rocker to contribute to Queen Of The Stone Age's new album Songs For The Deaf, which also features appearances by Dean Ween Of Ween, Dave Grohl of the Foo Fighters, former Screaming Trees frontman Mark Lanegan and others. QOTSA will kick off a U.S. tour in March and hope to have all of the album's guests join them for their New York and Los Angeles shows.

12/17/01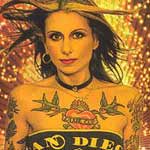 For all you Los Angeles based friends and fans of Betty Blowtorch's Bianca Halstead (a.k.a Bianca Butthole), a memorial will be held tonight (Monday, December 17th) at Serious Clothing, the Melrose store that she worked at for the last two years when not touring, at 7pm. Casper from the store says, "She is a member of our family and one of our dearest friends. We are all heartbroken over this. This is open to the public, friends and fans alike." Halstead was tragically killed in a car accident in New Orleans Saturday morning, December 15th. It is truly a tragic loss…

Here's the info:
Serious
7569 Melrose Ave.
Los Angeles, CA 90046
323-655-0589

Papa Roach are currently working on their next album at Royal Tone Studios in West Hollywood with producer Brendan O'Brien (Korn, Stone Temple Pilots, Pearl Jam) with an eye on a June release.

Sleeze Beez vocalist Andrew Elt's side-project Custom Pie have posted a new song called "By My Side" as a X-Mas present to fans. Visit www.serge.org/sleezebeez and take a listen.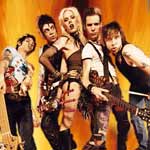 New York glamsters the Toilet Boys have had their video for "Another Day In The Life" approved for airplay by MTV and M2. In addition, the band will be heading to Europe for a short tour in January, here are the dates so far:

1/19/02 Nottingham at Rock City

1/22/02 Cambridge at The Boat Race

1/23/02 Newcastle at Trillions

1/24/02 York at Fibbers

1/25/02 Bradford at Rio's

1/26/02 London at The Garage

1/30/02 Cadiz, Central Lechera

1/31/02 Alicante, Stereo

2/1/02 Madrid, El Sol

2/2/02 Bilbao, Azkena

2/3/02 Barcelona – Mephisto

Adema is rumored to be announcing a headlining club tour to begin on January 9th with Deadsy and Onesidezero as the support acts. Dates and venues are expected to be announced shortly.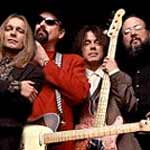 Courtney, the drummer for San Francisco punks The Demonics will be leaving the band, but not before finishing up their third album Ritual on the Beach. The band will be looking for a new drummer (and a second guitarist) after completing work on the record and taking a brief hiatus from playing live shows so that they can concentrate on the newest recording. The album will be released on vinyl by Alien Snatch Records in Germany with a U.S. CD release to be announced soon.

Cheap Trick guitarist Rick Nielson shot the puck for charity last Wednesday night at the United Center between periods of the Chicago Blackhawks / St. Louis Blues hockey game. (If you're not a hockey fan, most teams run a promotion between periods where they put a piece of plywood with three holes in front of the net, three contestants get to shoot form center ice and they win money for making the shot.) Rick didn't fare well, but Rick was seen trying to shoot a pick at the net as he left….

Planet Rapture Productions just officially released a two tape set from this years Stryper Expo which was held last past May in Southern California. A must for the collection of any Stryper fan!!! Tape 1 includes footage from all the current projects of the guys including performances from Sin Dizzy (featuring Oz Fox), Irene Kelly (featuring Tim Gaines), and also the Michael Sweet Band, as well as some footage from their Guitar Center in-store appearance and performance from Covina CA and interview footage of Tim Gaines and Robert Sweet being interviewed in the KNAC.COM studios by with our own Long Paul. Tape 2 includes Stryper's whole 90-minute performance from the Stryper Expo. So don't hesitate, as quantities are limited. For more information please visit www.stryperexpo.com.

Mick Jagger recorded a guest vocal spot on song called "I Got a Disease " on Matchbox Twenty's next album.

Deftones singer Chino Moreno will make a guest appearance on Taproot's upcoming new album, tentatively titled Welcome, which is is being produced by Toby Wright (Korn, Alice In Chains). The band will begin tracking early next year with a spring/summer release through Velvet Hammer/Atlantic being eyed.

Tantric will open for Creed on the first leg of their North American tour. Yippeee!!

System Of A Down will shoot the video for their new single, "Toxicity", in Manhattan Beach, CA this Wednesday, December 19th. As we reported last month, the clip will be directed by bassist Shavo Odadjian.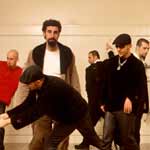 Hatebreed recently mastered two brand new songs, "Proven" and "I Will Be Heard," at Sterling Sound in New York City, NY to be issued on a promo CD in mid-January. The tracks will also appear on the band's forthcoming album, Perseverance, which is scheduled for a March 26th release date through Stillborn/Republic/Universal. In the meantime, the band will be playing on the second leg of Slayer's God Hates The World Tour. The dates so far include:

1/2/02 New Haven, CT, Toad's Place

1/ 25/02 Asbury Park, NJ, Asbury Convention Hall

1/31/02 Grand Rapids, MI, Orbit Room

2/1/02 Peoria, IL, Madison Theatre

2/2/02 Clive, IA, Seven Flags Event Center

2/5/02 Austin, TX, La Zona Rosa

2/7/02 Dallas, TX, Bronco Bowl

12/14/01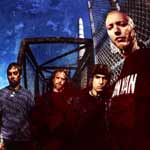 r Beginning January 10th in Vancouver, BC at the Commodore Ballroom, Machine Head will hit the road for a U.S./Canadian tour with 3rd Strike as the support act.

Canadian pop metallers Brighton Rock will make a special live appearance on December 31st at the Hardball in Milton Ontario. The band lineup features the Take A Deep Breath-era members and the show will be recorded for release in spring of 2002.

Hard rockers Vaughn are planning a special mini tour is being planned for the UK this February. Given the awesome response to the acoustic songs performed Vaughn's August 2001 tour, Danny Vaughn (formerly of Tyketto has decided to put together a series of solo acoustic concerts. You'll hear acoustic versions of your favorite Vaughn and Tyketto tunes, as well as the stories behind the writing and recording of each song. A late February 2002 tour is being slated.

Vex Red will release their I AM/Virgin debut, Start With A Strong And Persistent Desire, in April, with a CD single for the track, "Can't Smile", to be issued on February 4th in the U.K. The band will shoot a video for the track in the U.S. by the end of the month with director Robert Hales (Nine Inch Nails).

After the departure of guitarist Rich Jones to join Amen, many fans are wondering what will happen to Vancouver glam punks The Black Halos. Rumors abound that the band will be breaking up by the end of the year, although this has not been officially confirmed by the band yet. However, we can confirm that bassist Matt Camirand has formed a new group called Blood Meridian and is rehearsing with them now. No word on whether this is a full-time thing or a side-project. More info soon…

Primer 55 will hook up with the Clutch/Biohazard tour for five dates this month:

12/27/01 Norfolk VA, The Norva

12/28/01 Pittsburgh PA, Club Laga

12/29/01 Cleveland OH, Agora

12/30/01 Milwaukee WI, The Rave

12/31/01 Grand Rapids MI, The Orbit

Racer X recorded a cover of Blue Oyster Cult's "Godzilla" for their next studio album, Super Heroes, which will be released on Shrapnel early next year. The song will be the single off the effort here in the States.

Slipknot frontman Corey Taylor's new side-project band Superego are expected to perform live on New Years Eve, December 31st at Hairy Mary's in Des Moines, IA.


Staind will head to the U.K. for a short tour early next year and here are the dates so far:

1/27/02 Manchester, Apollo

1/28t/02 Glasgow, SECC

1/30/02 Nottingham, Arena

1/31/02 London, Brixton Academy

2/1/02 London, Brixton Academy

12/13/01

Kent State University Board of Trustees has voted to award Joe Walsh an honorary doctorate degree on Saturday, December 15, 2001, at the University's commencement ceremony. The Trustees approved the honorary degree for the guitar legend to recognize his contributions to rock and roll as an accomplished musician, songwriter and recording artist, and for his personal commitment to humanity with the honorary doctor of music degree. Additionally, Mr. Walsh is the only United States presidential candidate ever to have attended Kent State University. The Trustees noted that it was as a student at Kent State University in 1965 that Mr. Walsh first picked up an electric guitar and kicked off his lifelong career in music. A composer and performer, Walsh was recently inducted into the Rock and Roll Hall of Fame with the Eagles and is widely regarded for his work with the James Gang..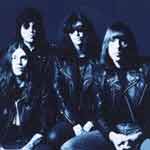 The Ramones have made the list of inductees into the Rock And Roll Hall Of Fam. The inductees were announced Thursday, December 13th, and also includes Isaac Hayes, Tom Petty & the Heartbreakers, Talking Heads, Gene Pitney, Brenda Lee, the late Chet Atkins in the sidemen category, and Stax Records co-founder Jim Stewart as a non-performer. The Rock And Roll Hall Of Fame induction ceremony will take place March 18th in New York, and will be broadcast March 20th on VH1.

Beginning tomorrow, via AOL's Music site, hardcore Limp Bizkit fans can download DJ Lethal's "Break Stuff" remix from the band's recently released New Old Songs album and submit their own versions of the track. Bizkit themselves will select the winning entry, which will be subsequently posted and featured on AOL.

Swedish stoner rock upstarts The Awesome Machine will unleash their sophomore effort, Under The Influence, on January 28th via People Like U Records. The vinyl version will include re-mastered versions of the songs from the long out of print self titled 10", while the CD version include a multimedia video-track from the song "Kick." The recording was made at Nacksving Studios in Gothenburg, an old vintage studio from the early '70s. The band produced the album themselves and there are guest appearances on the album by Jesper and Bjorn from In Flames, Ralph from Mustasch and Anders Iwers from Tiamat.

Relative Ash are presently writing songs for their next Island/Def Jam album. The band will hit the studio to begin recording soon with a summer release in mind.

12/12/01

MTM Records has released a special Axe limited edition live EP which was recorded in 1981! Live In America 1981 features the songs "Holdin' On," "Steal Another Fantasy," "Jennifer," Silent Soldiers," "Rock And Roll Party." Check it out!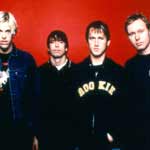 Foo Fighters, Stone Temple Pilots, Creed, and the Dave Matthews Band are among the acts scheduled to perform at the Winter Olympics in Salt Lake City, which begins February 8th and runs through February 24th. The Olympic Organizing Committee is planning 16 nightly concerts in the Olympics Medal Plaza. The first performance will be February 9th, with the Dave Matthews Band kicking off the string of concerts, which will be broadcast on NBC as part of its coverage of the Winter Olympics. Bon Jovi guitarist Richie Sambora is also set to play the Olympics on February 24th with 'NSYNC and Christina Aguilera. A full lineup announcement is scheduled for Tuesday, December 18th in Salt Lake City.

Shadows Fall have enlisted former Stigmata drummer Jason Bittner to fill their drum stool. The band is currently working on their next opus, tentatively titled The Art Of Balance, due out in spring through Century Media.

New York art-punks Sonic Youth are back at work on their next record after much of their New York City studio's equipment was destroyed during the World Trade Center attack. The album will be their first with multi-instrumentalist/co-songwriter and new member Jim O'Rourke, who joined the band after 2000's NYC Ghosts and Flowers.

Glassjaw have officially parted ways with their label, Roadrunner Records.

Turbonegro's Knut Schreiner (also of the Euroboys) make a guest appearance on the new album by Norwegian black-metal trio Satyricon. The album is also slated to include guest spots from Pantera's Phil Anselmo and David Vincent (The Genitortures, ex-Morbid Angel).

Soulfly are wrapping up the recording of their new album, with mixing set for January and an eye on a April release through Roadrunner/Island/Def Jam. The band has also added Soil to their upcoming co-headlining trek with Static-X, which will also feature Onesidezero. The tour is expected to begin on January 30th and carry through until March 1st.

Make sure to go check the James Murphy benefit auctions on Ebay (keyword: James Murphy or look up the user name hijinx1) as new auctions are being added all the time. The latest batch includes signed Disincarnate flats. Murphy was a member of Testament, Death, Obituary, Cancer, and Disincarnate and was recently diagnosed with an undisclosed type of brain tumor and is recovering from emergency surgery. James is doing great and is writing new music, but he needs his fans support to pay his medical costs as he is still recovering at home. All proceeds from these auctions go to the James Murphy medical fund.

The first batch of dates for Linkin Park's "Projekt Revolution Tour" featuring Cypress Hill, Adema and DJ Z-Trip have been announced:

1/29/02 Colorado Springs, CO, World Arena

1/30/02 Valley Center, KS, Kansas Coliseum

2/1/02 Chicago, IL, UIC Pavilion

2/2/02 Madison, WI, Alliant Energy Center


2/4/02 Detroit, MI, Cobo Arena

2/5/02 Dayton, OH, Ervin J. Nutter Center

2/7/02 Wilkes-Barre, PA, First Union Arena

2/8/02 Uniondale, NY, Nassau Coliseum

2/9/02 State College, PA, Bryce Jordan Center

2/11/02 Lowell, MA, Paul E. Tsongas Arena

2/13/02 Philadelphia, PA, First Union Spectrum

2/22/02 Long Beach, CA, Long Beach Arena

2/23/02 San Diego, CA, Cox Arena

2/24/02 Las Vegas, NV, Thomas & Mack Center

12/11/01

Not only is Downthesun opening up Slipknot's European tour (with American Head Charge and In Flames also on the bill), but they have now been signed to the band's brand new label, Maggot Records. Expect Downthesun's debut to hit in early 2002.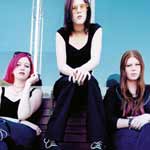 Kittie will kick off a U.S. tour on December with support from No One, Ill Niño and Flaw. The only dates announced thus far are:

12/27/01 Montreal, QC, Club Soda

12/28/01 Buffalo, NY, Showplace

12/29/01 Toledo, OH, Hard Hat Café

12/31/01 Green Bay, WI, Ryans Ballroom

1/1/02 Indianapolis, IN, Emerson Theater

1/2/02 Cincinnati, OH, Bogarts

1/4/02 Milwaukee, WI, Pig Pen

1/6/02 St. Louis, MO, Pop's

1/8/02 Denver, CO, Bluebird Theater

The members of Unified Theory -- lead singer/guitarist Chris Shinn; guitarist Christopher Thorn; bassist Brad Smith; and drummer Dave Krusen -- have decided to go their separate ways. In a combined statement, the band explains: "We feel we've done all we can together as Unified Theory at this time. We're genuinely appreciative and thankful for our devoted and loyal fans who believed in us since the beginning. We'd also like to apologize to those fans who've been looking forward to a second album. Our break up is completely amicable and we all wish each other luck in future endeavors." Krusen is a former member of Pearl jam, while Smith and Thorn played in Blind Melon. Unified Theory released their critically acclaimed self-titled debut album in August 2000 on 3:33 Music Group, a label founded by movie director Tom Shadyac ("Liar Liar," "The Nutty Professor"). They had the opportunity to tour with Live, Counting Crows, Vast, Goudie and Queens of the Stone Age. However, fans won't have to wait too long to hear new music from each of the band members. Smith already released a solo album called Mercy under the moniker Abandon Jalopy. A second Abandon Jalopy album is already in the works.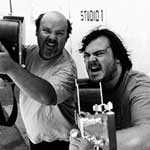 On Thursday, December 20th, Spinal Tap will join Tenacious D at The House Of Blues in Los Angeles to benefit The United Mitochondrial Disease Foundation. Ticket prices as follows: $50.00 ticket for the main floor only. $100.00 ticket for VIP area with post show party with the D (with hors d'oeuvres and free commemorative poster). All net proceeds from this show will be donated to the United Mitochondrial Disease Foundation. In the meantime, as the D/Weezer tour comes to an end, The D will give it up to the people of New York City one more time. On Tuesday, January 22nd Tenacious D will return to New York City with a just added date at Roseland. On Thursday, January 24th, Tenacious D head north to Toronto for an appearance at Guvernment.

Sepultura is currently working on new material for their next CD but will take a short detour to tour Brazil early next year.

Ozzy Osbourne will perform "Dreamer" on The Tonight Show With Jay Leno on December 27th.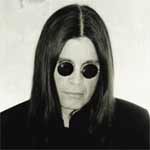 Marduk has rescheduled his long-awaited U.S. tour that got cancelled after the September 11th attacks and will take out Amon Amarth and Diabolic as the support acts. The trek kicks off January 11th at The Lab in St. Paul, MN.

God Forbid will join the Hatebreed/Poison The Well/Sworn Enemy tour from January 8th in Detroit, MI at St. Andrews Hall until January 14th in St. Louis, MO at Pop's. Then the band will team up with Gwar and Soilent Green for a 10-date trek. Here are those dates:

1/16/02 Norfolk, VA, Norva Theatre

1/17/02 Winston-Salem, NC, Ziggy's

1/18/02 N. Myrtle Beach, SC, House Of Blues

1/19/02 Atlanta, GA, Masquerade

1/20/02 Tallahassee, FL, Floyd's Music Store

1/21/02 Jacksonville, FL, Marquee

1/23/02 Boynton Beach, FL, Orbit

1/24/02 Ft. Myers, FL, Neptunes

1/25/02 Tampa, FL, Masquerade

1/26/02 Lake Buena Vista, FL, House Of Blues


Catch Kid Rock's performance for the USO stationed in Germany last Saturday on MTV's special For the Troops: An MTV/USO Special which airs January 1st at 2 pm (EST).

Mary Jane's Boyfriends will be performing a show at the Viper Room in Hollywood, CA this Saturday, December 15th. The group is a side-project band featuring members of Cypress Hill, The Deftones, Jane's Addiction, Methods Of Mayhem and Downset.

After a successful three-year agreement, Century Media and Germany's Noise Records have completed their North America marketing and distribution agreement. It was during their tenure together, that Noise once again returned to top form bringing their brand of European metal to the expansive US marketplace. Effective January 1, 2002, Noise will return to their parent company, Sanctuary Records Group, who in 2000 assumed worldwide ownership of Noise, whose rich history and expansive catalog includes releases from such seminal heavy metal artists as Celtic Frost, Gamma Ray, Virgin Steele, Kamelot and Kreator. For the past year Sanctuary has since honored their obligation to the existing contract between Noise and Century Media, which effectively ends December 31, 2001. Noise North American promotion director Matthew Bower will return to The Century Family to oversee the label's publicity campaigns, which include upcoming releases from Blind Guardian, Skinlab and Shadows Fall. SW1TCHED recently entered a Los Angeles studio to re-record the song "Walk Away" with producer Howard Benson for the bands upcoming Immortal debut, Subject To Change, due out on February 26th.

12/10/01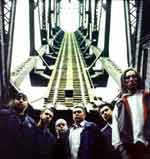 Chimaira have been forced to bail out of the remaining dates of Slayer's God Hates The World Tour due to band frontman Mark Hunter suffering a severe oral infection. During the band's recent show in Portland, OR, Hunter chipped half a tooth while performing and had it fixed the next day. Unfortunately, the new tooth cap has since become infected and has spread to his face, causing swelling and immense pain. With the threat of the infection becoming more severe and spreading further, he has been forced to remain in a San Jose, CA hospital under a doctor's watch for now. Slayer will carry on with support act American Head Charge in tow.

The folks behind the cult film sensation Heavy Metal Parking will cap off their 15th Anniversary Tour with a screening and display at the Museum of Modern Art in New York City on Friday, December 14th. Showtime 8:15pm.

Every Mother's Nightmare has a new 12-song album out called Deeper Shade of Grey, their thirs on Perris Records. There's a limited-edition hidden bonus track with the first 1000 copies!

Deftones' frontman Chino Moreno will take his side-project band Team Sleep out on the road for a 10-date tour beginning December 12th in (ironically!) Chico, California.

Machine Head and Dope will hit the road together for a U.S. tour that kicks off in Vancouver, BC on January 10th at the Commodore Ballroom and wraps up February 9th in Worcester, MA at The Palladium.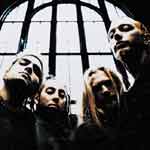 Rumor has it that Michael Schenker hasn't shown up to the last few nights of his tour. Though there has been no official cancellation of the tour sources told us that at Icon in Palo Alto the temperamental axeman stormed off the stage after 60 seconds. Temper, temper...

Hollywood glamsters Pretty Boy Floyd have a brand new live album out through Perris called Live at The Pretty Ugly Club, which features two unreleased live tracks ("Shock The World" and "7 Minutes In Heaven") and two new studio cuts ("Don't Save Your Love" and "It's Still R&R To Me"). Pretty Ugly Club is the Hollwood hotspot run by Faster Pussycat/Newlydeads frontman Taime Down at Dragonfly on Santa Monica and Wilcox every Wednesday night.

Due to last minute scheduling conflicts for the Hollywood taping of the nationally syndicated show The Other Half, Trans-Siberian Orchestra will not be able to make their gig as scheduled for Thursday, December 13th at the Fox Theatre in Bakersfield, CA. However, promoters are arranging for the transportation buses to take patrons to the Los Angeles show at the Universal Amphitheater on Friday, December 14th. The buses will depart the Fox Theatre in Bakersfield promptly at 5:45pm and depart the venue at 11:00pm. The Fox Theatre box office will have additional information on ticketing exchange arrangements for the Los Angeles show starting Monday. You may reach the box office at (661) 324-1369.

Downthesun will open up Slipknot's European tour, with support coming from American Head Charge and In Flames. Downthesun's upcoming self-titled Maggot debut is due out in early 2002.

The episode of HBO's Reverb featuring Systematic will be re-aired on HBOZone on Dec.16th at 11pm and Dec.19th at 12:55am.


Sweden's unsung heroes of extreme death metal, Vomitory, have finished up their upcoming album Blood Rapture and will mix it in the upcoming weeks of December.

In more Swedish news The Crown are heading back into Studio Mega to re-master their much anticipated new album Crowned In Terror, due out March of 2002.

Dredg are currently recording their Interscope debut at Longview Farm Studios in MA with producer Ron Saint Germain (Tool, Creed), which will be released next year. In the meantime, they will tour with Alien Ant Farm in European early next year.

Engine, the acclaimed band formed of Fates Warning front man Ray Alder, Armored Saint bassist Joey Vera, Face to Face drummer Pete Parada, and gent Steel axe slinger Bernie Verssalies, are currently writing new material for an yet un named album. Metal Blade CEO Brian Slagel had the chance to hear a couple of the demos and as he puts it "It's amazing." Expect the new Engine in late 2002!






Please log in to view RANTS

If you don't have a username, click here to create an account!






Represent! Get Your KNAC.COM Bumper Sticker

Happenings This Week on KNAC.COM

EXODUS Celebrate 40th Anniversary With Unearthed Live Single, "No Love (Live At Day In The Dirt 1984)"

HALCYON WAY Debut "The Church Of Me" Video

THE HOLLYWOOD VAMPIRES Are Back With Rise Album

EPICENTER Festival Reveals Band Performance Times

ENTHRONED Premiere "Hosanna Satana" Video

EXMORTUS Confirm North American Spring Tour

SNEW Release New Video For Track "Sharpie"

MEGADETH, OPETH Join 2019 PSYCHO LAS VEGAS Lineup

MIND OF FURY Drop "Let Me Fly" Video

AMON AMARTH Launches "Crack The Sky" Video, Announces North American Headine Dates

KING'S X Enter The Studio To Record First New Album In Over A Decade

BEASTO BLANCO Releases Music Video For "The Seeker"

HARDLINE Announce First Leg Of 2019/2020 Life Tour Dates

KNAC.COM Exclusive: AFTER THE FALL Debut Lyric Video For "The Fight"

BULLET Set To Release New Live Album Live

STITCHED UP HEART Premieres New Song "Lost" Featuring SULLY ERNA Of GODSMACK

AT THE GATES Drop "The Colours Of The Beast" Video

ELUVEITIE, KORPIKLAANI Join For Co-Headline North American Tour

VENOM Stream Track "Bring Out Your Dead"

METALACHI Announce Spring 2019 Tour Dates

GLORYHAMMER Release Namesake Video For "Gloryhammer"

SEPTEMBER MOURNING Announces New Dates With ROB ZOMBIE, HED PE And KOTTONMOUTH KINGS

BEASTO BLANCO Return With New Album We Are

PSYCHO LAS VEGAS Reveals 2019 Pre-Party Details

LORD DYING Announces North American Headlining Tour

JESUS CHRÜSLER SUPERCAR Reveal Lucifer Album

STRIKER Announces Tour Dates With HOLY GRAIL, BEWITCHER

SANTA CRUZ Return With New Song "Changing Of Seasons"

ABBATH Unleash Fiery New Music Video, "Harvest Pyre"

METALOCALYPSTICK: Canada's Premier Women Focused Metal Festival Announces 2019 Lineup

WHITESNAKE Release New Single "Hey You (You Make Me Rock)"

M.O.D. Announces Release Of Ritz Hotel Presents M.O.D. The Official First Live Performance

ORANGE GOBLIN Announces U.S. Tour Dates

UFO Guitarist/Keyboardist PAUL RAYMOND Dies At Age 73

FALLING IN REVERSE Drop New Song, Video For "Drugs", Featuring SLIPKNOT's COREY TAYLOR

ALL THAT REMAINS Announce Spring 2019 Headline Tour

LOUDER THAN LIFE Reveals 2019 Band Lineup, Including GUNS N' ROSES

AXEL RUDI PELL Set To Release Live Anniversary Album, XXX Anniversary Live

NEW YEARS DAY Release New Song "Come for Me"

RINGWORM Share "Acquiesce" Music Video

BUCKCHERRY Announces Leg Two Of 'Warpaint' Tour

KORN To Replace OZZY OSBOURNE At ROCKLAHOMA

EUROPE Release New Single, Video, "Turn To Dust"

GEOFF TATE Fronts New Project SWEET OBLIVION

DEMONS & WIZARDS Announce North American Tour

THE RODS To Release New Album Brotherhood Of Metal

Eyellusion Presents The DIO RETURNS U.S. Tour 2019

OZZY OSBOURNE Postpones 2019 Performances

THE CULT Reveal LA 'A Sonic Temple' Special Event

ELECTRIC FUNERAL FEST IV Announces Final Lineup

RED FANG Announce Summer European Headline Tour Dates

RON KEEL BAND Unleash Fight Like A Band Album

KHEMMIS Announce North American "Desolation Tour"

ALL THAT REMAINS Debut "Everything's Wrong" Video

SABATON Announce New Album, The Great War

JOHN 5 AND THE CREATURES Drop "Midnight Mass" Video

MASS DESTRUCTION METAL FEST III Reveals Final Lineup For 2019

SWORN ENEMY Unveils "Coming Undone" Video

LAMB OF GOD To Release Ashes Of The Wake - 15th Anniversary Edition

LOUD AS HELL Festival Announces 2019 Line-Up

TEXAS HIPPIE COALITION Are High In The Saddle With New Album

GHOST Announces Fall 2019 North American Dates, The "Ultimate Tour Named Death"

9ELECTRIC Unleashes New Album Megalith, Video For "The Light" Featuring CARLA HARVEY

MICHAEL SCHENKER FEST Set To Release New Album Revelation

L.A. GUNS Drop The Devil You Know Title Track Video

THE QUIREBOYS Reveal New Album Amazing Disgrace

DANKO JONES Confirms New Tour Dates In Ontario This May

THEM To Release "Back In The Garden Where Death Sleeps" 7 Inch Single

MEMPHIS MAY FIRE Drop "Heavy Is The Weight" Video

MEGADETH's MEGACRUISE Announces Band Lineup Additions

JEFFREY NOTHING (Ex-MUSHROOMHEAD) Announces May 2019 Show Dates

DEVIN TOWNSEND Launches Video For "Spirits Will Collide"

AFFÄIRE Set To Drop New Album Less Ain't More

CRAZY LIXX "Break Out" With New Video

ARCH/MATHEOS Reveal New Album Winter Ethereal

FALLEN ANGELS Drop "Psycholove" Video

ENTHRONED Unveil New Album Details, Release New Single

WHITECHAPEL Unleashes "Hickory Creek" Video

DUFF MCKAGAN Announces New Solo Album Tenderness

POSSESSED Reveal New Album Revelations Of Oblivion

DEMONS & WIZARDS Signs To Century Media Records

ALLEGAEON Launches Video For "Extremophiles (B)"

SOTO Announce New Studio Album Origami

QUEENSRYCHE Premieres "Light-years" Video

JINJER Premiere New Video, Announce European Tour Dates

ABNORMALITY Reveal Sociopathic Constructs Album Details

BLACK LABEL SOCIETY Drop "Spoke In The Wheel" Video

DEICIDE Announces North American Headline Tour

THE END MACHINE Debut "Leap Of Faith" Video

GNARLYTOWN: BIKES, BOARDS & BANDS Announced For Los Angeles

AMON AMARTH Reveal Details For New Beserker Album

...AND JUSTICE FOR ART: STORIES ABOUT HEAVY METAL ALBUM COVERS - VOLUME 2 Now Available

THE DAMNED THINGS Stream New Track "Something Good"

PSYCHO LAS VEGAS 2019 Reveals More Band Additions

STRYPER Announces 2019 "History Tour"

BATTLE BEAST Releases "Endless Summer" Video

DEATH ANGEL Set To Release New Album Humanicide

DEE SNIDER Debuts Video For "Lies Are A Business"

THE WILD! Announce New European Tour Dates

WHITESNAKE Unleash "Trouble Is Your Middle Name" Single

UNDEROATH Drop "Bloodlust" Video

KAMELOT Stream New Track "Vespertine (My Crimson Bride)"

EPICENTER Festival Reveals Onsite Experiences & More

SARAH LONGFIELD To Embark On U.S. Tour This May

WITHERFALL Stream Acoustic Version Of "Ode To Despair"

MAD WITH POWER FEST Announces 2019 Line Up

CONAN Announce Additional North American Tour Dates

BARONESS Set To Release New Album Gold & Grey

GLORYHAMMER Announces Release Date for New Album Legends From Beyond The Galactic Terrorvortex

CORNERS OF SANCTUARY Release "Children Of The Night" Video