From Newsday.com

Peppi Marchello, lead singer and songwriter of Long Island Music Hall of Fame band THE GOOD RATS, known for clever rock anthems including "Tasty" and "New York Survivor", died last night of cardiac arrest. He was 68.

Marchello had been recovering from heart surgery last month and had been feeling ill in recent days, said his brother and bandmate Mickey Marchello.

"He was one of the greatest songwriters, and he was the greatest brother," Mickey Marchello said of Peppi. "Beyond that, what else is there to say?"

The legions of GOOD RATS admirers around the world, who have seen the band play everywhere from Madison Square Garden, Nassau Coliseum and London's Hammersmith Odeon to nearly every little club and park on Long Island, would agree.

Rolling Stone called THE GOOD RATS, which Peppi and Mickey Marchello formed in 1964, "the world's greatest unknown rock band." But to Long Islanders, they were far from unknown, releasing their eponymous debut on Warner Bros. Records in 1969, and following it up with "Tasty" in 1974, which includes the title track that has long been a staple on rock radio.

However, it was THE GOOD RATS' live shows that became legendary.

"Peppi onstage was magic," said Michael "Eppy" Epstein, who would book THE GOOD RATS regularly at his legendary club My Father's Place. "He took control of an audience and had them eating out of his hands."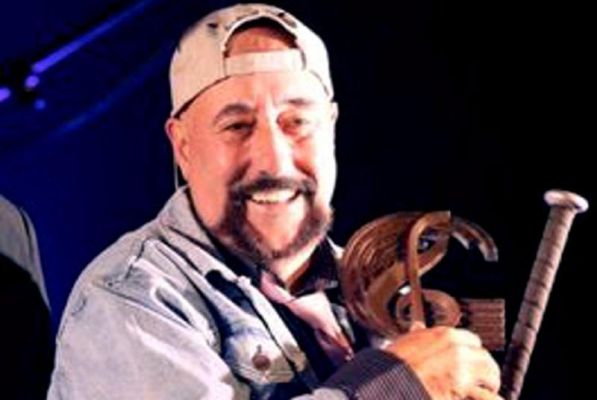 John Sullivan of Garden City-based Americana band THROWBACK BUSKING said he was always impressed by Marchello's performances.
"They were a band that made me work harder onstage in connecting with your local base of fans," he said. "Whether they were at Malibu or Nassau Coliseum, THE GOD RATS had the same work ethic."
Marchello is survived by his mother, Yolanda, wife, Cathy, his children Gene, Stefan, Kristin and Spencer, and eight grandchildren, as well as his sister, Vivian, and brother Mickey. Memorial services have not been announced. However, the family has said in a statement that the funeral will celebrate his impact on music.
"My father was a blue collar rocker," said Marchello's son Stefan. "His funeral will be open to his fans -- that's exactly what he would have wanted."