Following the release of their hugely successful debut single - a cover of ACCEPT's "Balls To The Wall" in August 2023 - KILLINGTON PIT return with a remake of the RAINBOW classic "Kill The King".

Watch the video now on KNAC.COM HERE.

This recording sees the band joined by rock music veterans, guitarist Stef Burns (Alice Cooper/Huey Lewis & The News) and vocalist guitarist Jeff Blando (Slaughter/Lynch Mob/Vince Neil).

KILLINGTON PIT was born of the pandemic. The members connected during the lockdown and began recording together. As time progressed friendships grew and a core band formed with Terry LeRoi, Will Hunt, Troy McLawhorn and Chuck Garric.

The bands first single in August 2023 ("Balls To The Wall") has had over 900k streams on Spotify and 250k views on YouTube.

Terry LeRoi says, "Recording "Kill The King" was an incredible experience! We were fortunate enough to have 2 insanely talented special guests on this recording; Stef Burns and Jeff Blando! It really was a privilege working with everyone on this! I've always been a huge fan of the Blackmore/Dio RAINBOW era and paying tribute to that band and those musicians is a true honor. "Kill The King" is a legendary track and was one of our first choices as we were assembling our collection of songs for the KILLINGTON PIT covers album. I had read some past articles where Ronnie explained the song was inspired by the game of chess. That inspired us to create a video that we hope Ronnie would've loved and the fans of RAINBOW will truly enjoy!"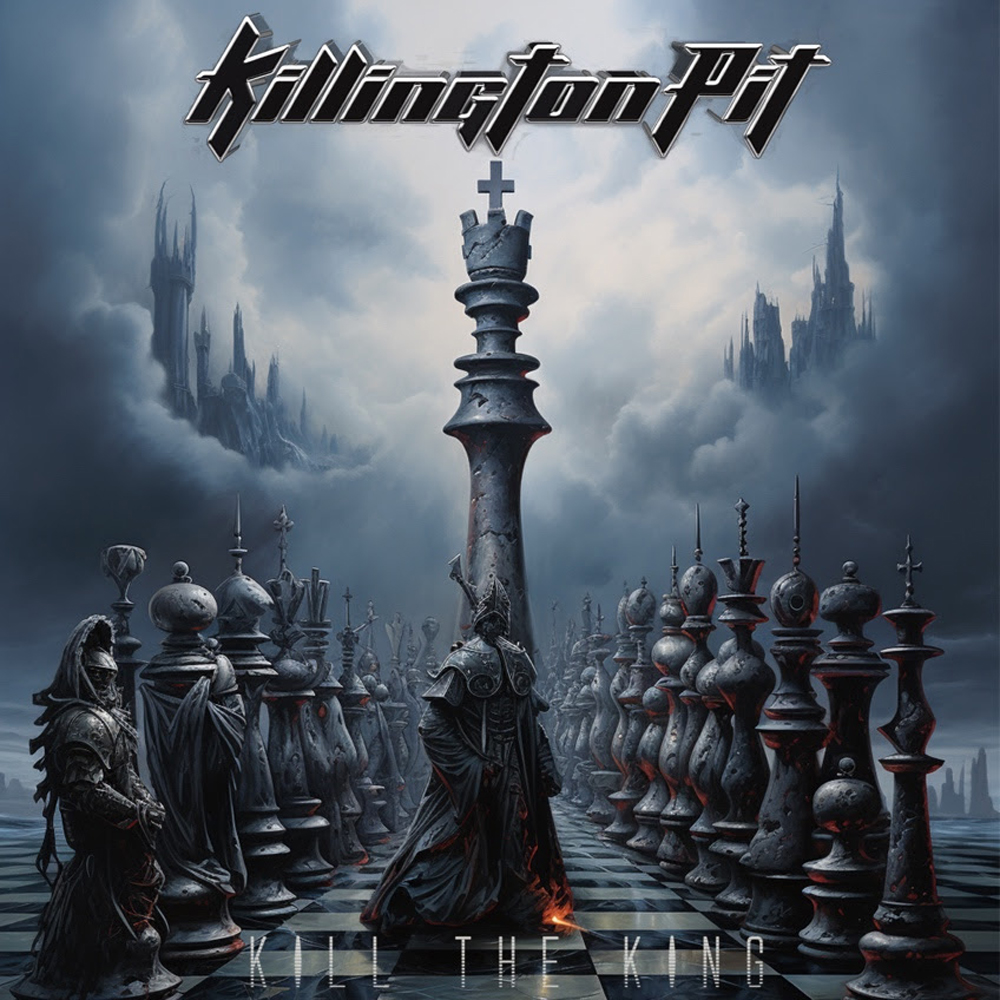 Stef Burns (Alice Cooper/Huey Lewis & The News) says, ""Kill The King" is killer!! It was super fun blasting out that classic RAINBOW track with great players such as Will Hunt, Blando, and my Alice Cooper brother Chuck Garric! Terry sings his butt off! Of course I'm a longtime Blackmore fan so that made it extra fun."
Jeff Blando (Slaughter/Lynch Mob/Vince Neil) says, "What a blast it was rocking out with all these great and talented musicians. My partner in crime, William Hunt on drums, Power Vocals from Terry LeRoi, Wild Man Chuck Garric on bass and I've always wanted to jam with the Incredible Stef Burns on guitars. Getting to pay homage to one of my all-time favorite vocalist, Mr. Ronnie James Dio was an incredible fun and rocking experience. I hope everyone digs this track as much as I had fun being a part of it. ROCK ON!!!!"
Will Hunt (Evanescence) says: "I had a blast tracking this classic RAINBOW tune "Kill The King" with the fellas. It was a great opportunity personally for me to pay homage to the legendary Cozy Powell who was taken from us way too soon. I wanted to copy a lot of what he did because it was so perfect for the song while adding some of my own flavor to it. I think the end result is pretty bombastic."
Chuck Garric (Alice Cooper) said, "It's an honor to pay homage to my mentor and my friend!.....To the King Ronnie James Dio.
LeRoi adds, "Over the coming months we will be releasing our full length covers album with accompanying videos. 2024 will see us playing select shows worldwide and releasing original KILLINGTON PIT music. We're looking forward to sharing this with all of the fans!"