Chris Slack Reviews Primus Live in Seattle


By Chris Slack, Contributor
Friday, November 21, 2003 @ 2:55 PM


| | | |
| --- | --- | --- |
| | | Chris Slack Reviews Primus Liv |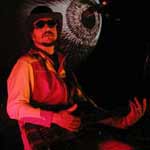 I have not seen Primus since they opened for Jane's Addiction on the "Ritual De La Habitual" tour back in 1990, nor do I have a lot of familiarity with their music other than the Frizzle Fry, Sailing the Seas of Cheese and Pork Soda albums. However when I heard that they were going to do a show with no openers AND play Sailing the Seas of Cheese in it's entirety I just had to go. By the time I got around to trying to get tickets they were well sold out, fortunately their publicist was kind enough to hook me up with tickets and a photo pass so I wouldn't miss this once in a lifetime experience. I hung out in front of the venue for a while before the show so I could do some chain smoking (the Paramount is a non-smoking venue) and check out the people coming in. I noticed a lot of people with suspiciously dilated pupils, laughing like madmen. They were probably just excited to be seeing Primus with their original lineup for the first time in years. Once inside, I headed to the photo pit to chat with security and the folks up front to get a feel for what the evening was going to be like. I honestly have not been at a show for a long time with such a level of anticipation, to many it was like seeing old friends who had been away for a long time.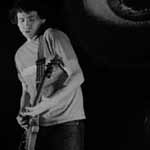 Once the house lights dimmed the crowd broke out into the trademark "Primus Sucks" chant, egging the band to come on stage. The opened with "To Defy the Laws of Tradition" and the crowd went wild, bouncing up and down to such a degree that the floor was swaying even up by the stage. This, along with my own bouncing, took a bit of time to adjust to since the dim lighting required me to use a slower shutter speed than I would have liked. Many of the songs throughout the set seemed to stretch longer than I remembered, with the extra time being dedicated to extended jams revolving around the main theme of the songs. While this may be great for someone with a musician's ear and fondness for the bass wizardry of Les Claypool (or the aforementioned folks with the dilated pupils) I found that it was a bit much for my untrained (and comparatively sober) ear to comprehend, especially with the 15 minute version of "Harold of the Rocks" and the drum solo at the end of the second set that seemed like it was never going to end. The more musically diverse of the crowd got a treat as local jazz artist Skerik came onstage for a sax solo during "De Anza Jig." After "Harold of the Rocks" was intermission time, and rather than just playing some music, an educational film dealing with the dangers of dope played on the baloonish screens perched above and behind the band. Since I enjoy the older "educational" films, that was fine by me! The band returned and went straight into what I (and surely a lot of others) was waiting for, the entire Sailing the Seas of Cheese album. This instantly sent me back to my days of working on a fishing boat in Alaska where I would play this album all the time as I worked. As one would expect by this point, not everything was played exactly as it was on the album but what was played sounded great; very natural and flowing. To me it was apparent that the band was doing this tour simply for the love of the music and the fans, to get up on stage and have a great time. Each member of the band ranks among the top 10 as far as mastery or their respective instruments go but Les is simply amazing, getting sounds from his bass that one wouldn't think possible. Bottom line is that the 3 members of Primus played like they had been playing together for years even though that wasn't the case. They put on an amazing show that will surely make my top 10 list for the year. Fish on! Photos from this show can be found at http://www.shadows.com/gravemusic/live/primus102603/index.shtml.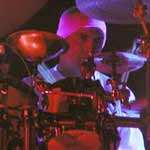 Set list (incomplete): To Defy the Laws of Tradition
Mr. Knowitall
My Friend Fats
The Ol' Diamondback Sturgeon
De Anza Jig
Glass Sandwich
Harold of the Rocks

Intermission

Set 2:

Sailing the Seas of Cheese (including a very long drum solo)

Encore:

My Name is Mud

(Photos by Chris Slack)




Please log in to view RANTS

If you don't have a username, click here to create an account!





LOU DIBELLO Heat Wave

DRIVE IDEFI (A Tribute To David Earl Taylor And Rick Chavez)

Dimevison 2: Roll With It Or Get Rolled Over

TARJA From Spirits And Ghosts (Score For A Dark Christmas)

BEYOND THE BLACK, KOBRA AND THE LOTUS, BEAST IN BLACK In Cologne, Germany With Photos!

ATROPHY Live In Ottawa, Canada With Photos!

NIGHT LEGION Night Legion

IRON SAVIOR Reforged- Riding On Fire

BUTCHER BABIES Lilith

GREAT WHITE In Houston, TX With Photos!

ARCH ENEMY, TRIVIUM In Portland, OR With Photos!

QUEENSRYCHE In St. Petersburg, FL With Photos!

SORCERER The Crowning Of The Fire King

SWEET & LYNCH Unified

MORBID ANGEL Kingdoms Disdained

BABYLON A.D. Revelation Highway

RIOT Through The Storm Reissue

SAMMY HAGAR AND THE CIRCLE In Clearwater, FL With Photos!

PRIMAL FEAR Best Of Fear

GWAR, U.S. BASTARDS, HE IS LEGEND, GHOUL In Portland, OR With Photos!

ALARM FOR WAR Enemies Of The State