JANET GARDNER In Houston, TX With Photos!


By Larry Petro, News Monkey
Thursday, December 28, 2017 @ 8:03 AM


| | | |
| --- | --- | --- |
| | | December 9th At BFE Rock Club |
All Photos By Larry Petro/Petrofyed Photography
She was the source of teen angst for thousands of adolescent males growing up in the 80's as she fronted the all-female hard rock band VIXEN. And while all of it's members were very pleasing to the eyes, vocalist Janet Gardner was in an entirely different category, one the included the likes of Doro Pesch and Lita Ford, all three of which could stake a legitimate claim to the title of 'The Hottest Chick In Rock'. As I would tell Janet after her inspiring performance in Houston, Texas at BFE Rock Club on December 9th, the ensuing years since the onset of VIXEN have been extremely kind to her. If I could look even half that good when I'm in my mid-50s then I couldn't ask for much more.
Janet and her band, guitarist/producer/husband Justin James (aka, one of the luckiest men alive), bassist Anthony Gemignani and drummer Richie Rivera made their way into Houston during a string of shows in support of Janet's first ever solo effort, a self-titled affair. And though one could not blame her in slightest if she had chosen to be a diva, just the opposite was the case and those who ventured out the club on this night can certainly vouch that she was nothing but the most consummate host, which would be evident as the evning unfolded.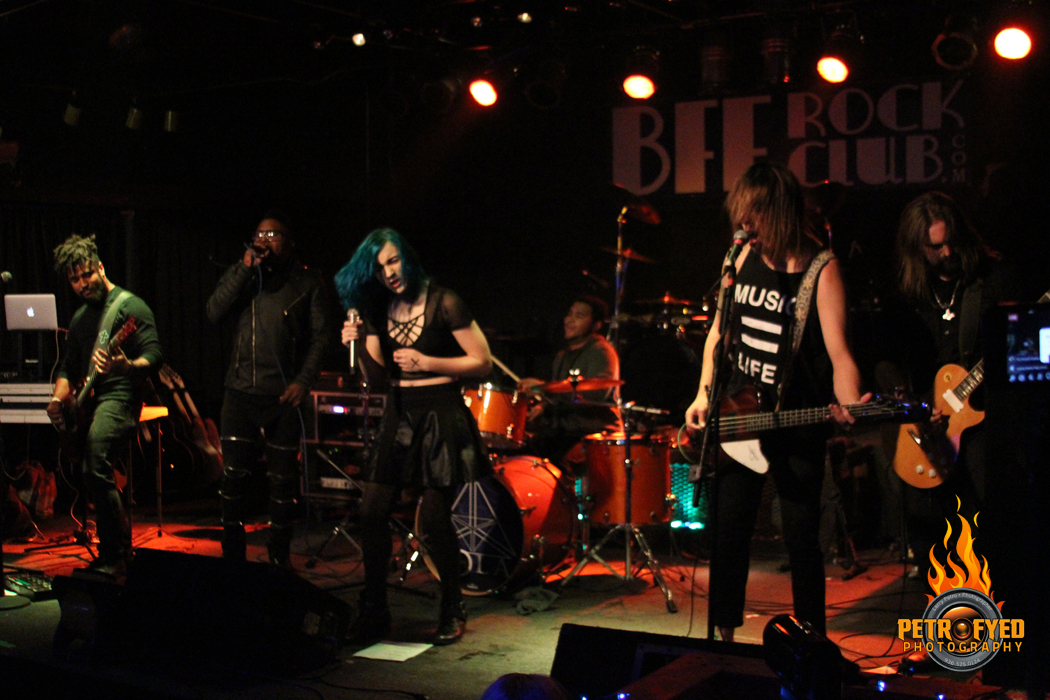 Opening the night there were supposed to be four local openers but Houston rockers PULSE RATE ZERO had to drop at the last minute due to a band member's pink eye contraction. Thus the first opening slot fell to THE OTHER LA, a band actually based in Lafayette, Louisiana but has performed in H-Town on numerous occasions as openers for other national acts. If you've never heard of them, sit tight because chances are that you will in the very near future as this sextet is starting to make waves. Led by vocalist Aria, the band has tight connections with DROWNING POOL's CJ Pierce, who not only prodyces the band's music but also plays with them when his DP schedule permits. THE OTHER LA combines elements of rap, screamo and DJ scratching with melodies of EVANESCENCE, FLYLEAF and HALESTORM, and while that doesn't sound like a real good mixture on paper, the band combined just enough of each of these to impress the hell out of this writer. Aria, who incidentally also has Asperger's syndrome, sounded so much like Amy Lee it was uncanny as she soulfully belted out the band's original material. And just when I thought the Amy Lee reference was my imagination, the band concluded their set with the EVANESCENCE hit "Bring Me To Life", which the band nailed. Check 'em out if you get the chance and tell 'em the KNAC.COM News Monkey sent ya!
www.tolarock.com/
https://www.facebook.com/theotherla/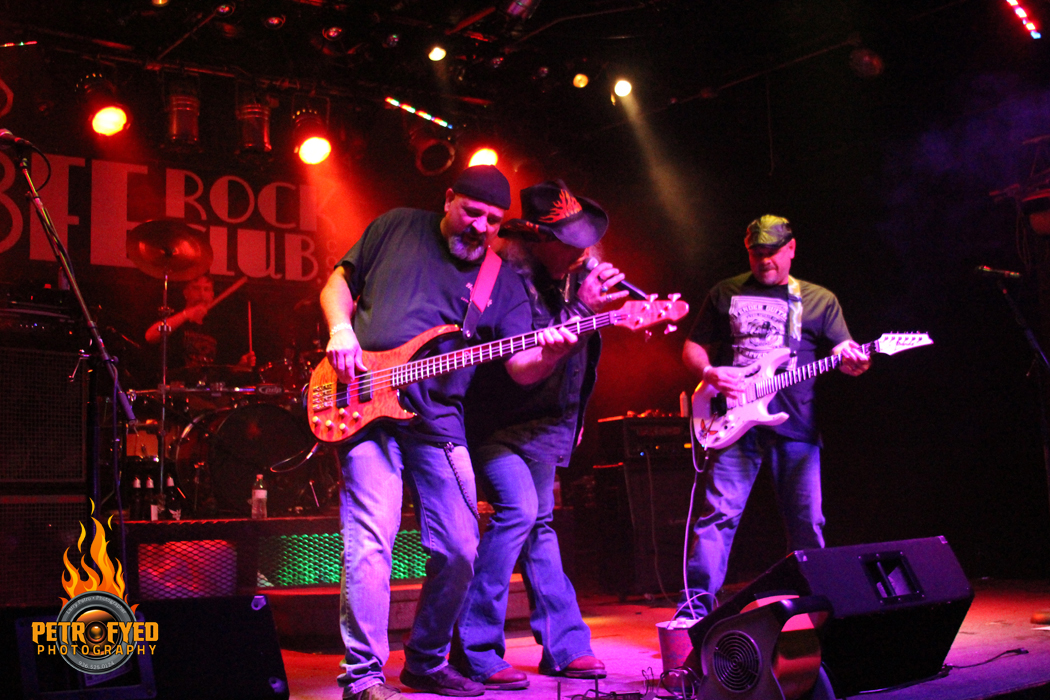 Next up was local product Kyle Cousins, and while he and his band were fairly tight, their set was mostly original material with some cover tunes and there was just something about him that left me wholly unimpressed. IT was a good set, don't get me wrong, it just didn't get the blood pumping. Next up was SHY FOXX, a band that was long-haired and spandex-clad back in the 80's of Houston but like so many others that didn't make it big, eventually split up and went their separate ways. But within the past couple of years, 3 of the 4 members reunited and have played shows in the area again until they got the itch to create some new music. That CD, entitled Let It All Out, was released last year and the band has been steadily playing ever since. Led by vocalist Joey Burcham, the band has a strong VAN HALEN vibe to them (unitentionally according to Burcham), which comes as no surprise to anyone who follows the band because Burcham also plays the role of David Lee Roth in VHT, a local VAN HALEN Tribute act. At any rate, the band came out firing on all cylinders as they performed a set of mostly original material from the previously noted CD and, as with the CD's title, they certainly let it all out on this occasion.
shyfoxxband.com
www.reverbnation.com/shyfoxx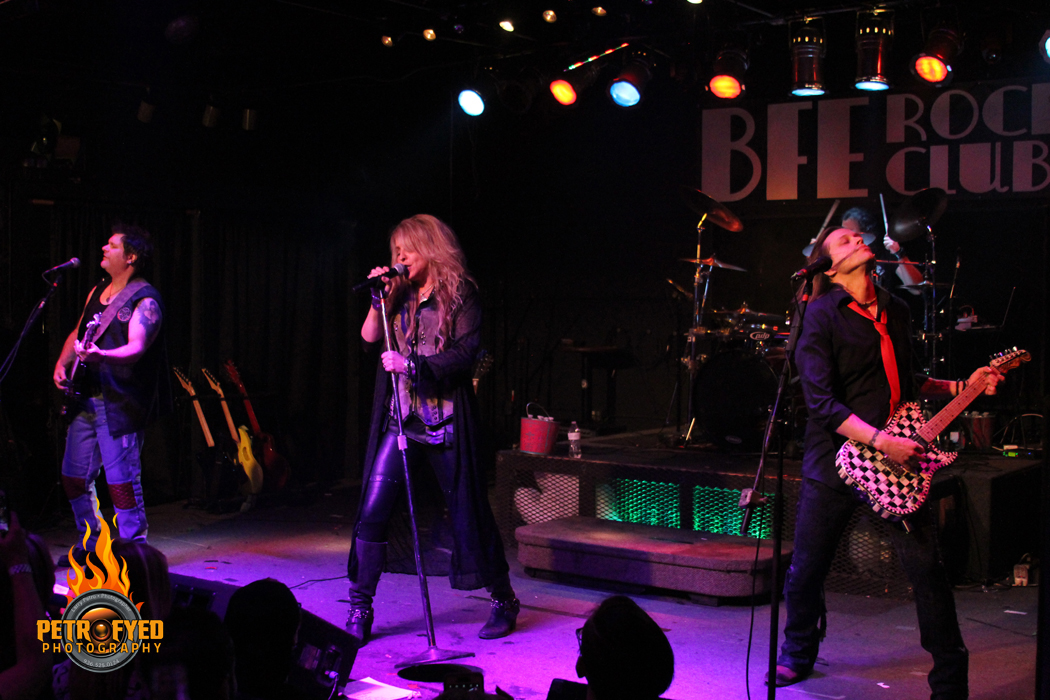 At a little after 11, Gardner and Co. took the stage and any question one might have had about whether or not Janet still 'had it' after all this time was quickly erased as she launched her set with the uber-appropriate "If You Want Me" from her solo disc. VIXEN was one band I've never had the opportunity to see live so this show was the next best thing, and what a thing it was! The entire band was on fire and having fun as they plowed through a 13 song set that as one would expect focused predominantly on her solo effort. Songs like "Your Problem Now", "Hippycrite" and "Lost" went off without a hitch as Ms. Garnder delivered a masterful performance vocally which, again, just reiterates the statement that the years have looked favorably upon her. The connection between her and husband James is unmistakable, as they could be seen frequently interacting with each other during the show and you could see the absolute adoration that these two have for each other, despite the fact that he appears to be considerably younger, though he's certainly not stupid.
Of course, a Janet Gardner show would not be complete without at least a couple of VIXEN suprises, the first of which was "Rev It Up". A few songs later Gardner took a break while the rest of the band, led by Gemignani on vocals, played a nice cover of KISS' "Love Gun". The VIXEN tunes continued thereafter, the first of which was "Cryin'". Having barely finished the first verse of the song, Janet proceeded to exit the stage, through the green room and into the club where she sang the rest of the song with fans who were in attendence as she gracefully made her way all the way to the rear of the club and back, stopping to sing with people all along the way. After returning to the stage she kept things going with "Edge Of A Broken Heart" before finishing off the set with several more solo tracks and another cover, "Fuck You" by Cee Lo Green, which had everyone laughing and smiling while singing along. the band finished up their show with the first single/video from the solo album, "Rat Hole", and then "The Good Or The Bye".
Following the show, Janet and Justin came out (I was told long before the show that they wanted to come out and hang with everyone after the show) and signed autographs, took pics and just chatted with the fans about anything and everything. They were definitely two of the most humble, down-to-earth people I have ever had the pleasure of meeting.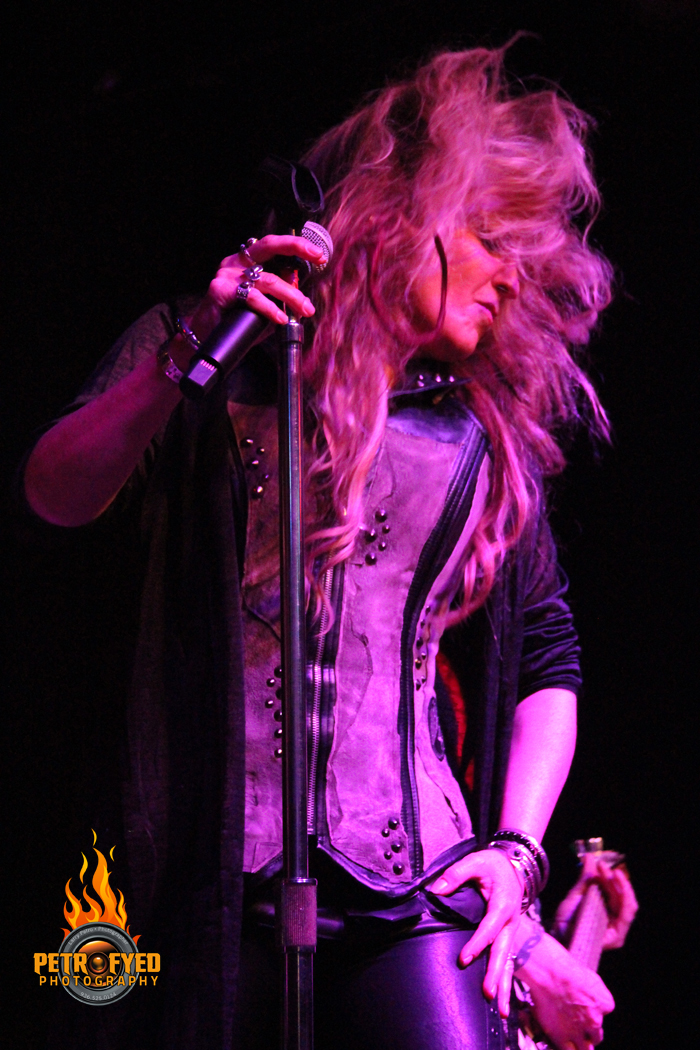 Janet has some more shows lined up in 2018 so if she plays near you, this is one enjoyable show you have to see!
www.facebook.com/JanetGardnerofficial/
Setlist:
"If You Want Me"
"Your Problem Now"
"Hippycrite"
"Rev It Up" (VIXEN)
"The Grind"
"Candle"
"Lost"
"Love Gun" (KISS)
"Cryin'" (VIXEN)
"Edge OF A Broken Heart" (VIXEN)
"Fuck You" (CEE LO GREEN)
"Rat Hole"
"The Good Or The Bye"
Janet Gardner upcoming solo shows:
1.11 - Whisky A Go-Go - West Hollywood, CA
1.12 - Count's Vamp'd - Las Vegas, NV
1.19 - The Forge - Joliet, IL
1.25 - The Empire Concert Club & Bar - Akron, OH
4.21 - Dingbatz - Clifton, NJ
Check out some more photos from the show!
All Photos By Larry Petro/Petrofyed Photography




Please log in to view RANTS

If you don't have a username, click here to create an account!